Artists
Vladimir Tatlin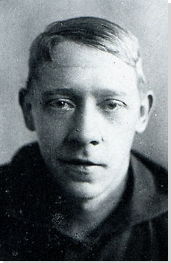 Vladimir Tatlin
Russian Architect, Painter, and Sculptor
Movement: Constructivism
Born: December 28, 1885 - Kharkov, Russian Empire
Died: May 31, 1953 - Moscow, Russia

"In the squares and in the streets we are placing our work convinced that art must not remain a sanctuary for the idle, a consolation for the weary, and a justification for the lazy. Art should attend us everywhere that life flows and acts."
Summary of Vladimir Tatlin
Vladimir Tatlin was central to the birth of Russian Constructivism. Often described as a "laboratory Constructivist," he took lessons learned from Pablo Picasso's Cubist reliefs and Russian Futurism, and began creating objects that sometimes seem poised between sculpture and architecture. Initially trained as an icon painter, he soon abandoned the traditionally pictorial concerns of painting and instead concentrated on the possibilities inherent in the materials he used - often metal, glass, and wood. He wanted above all to bend art to modern purposes and, ultimately, to tasks suited to the goals of Russia's Communist revolution. He is remembered most for his Monument to the Third International (1919-20). A design for the Communist International headquarters, it was realized as a model but never built. It crystallized his desire to bring about a synthesis of art and technology, and has remained a touchstone of that utopian goal for generations of artists since. The arc of his career has come to define the spirit of avant-gardism in the 20th century, the attempt to bring art to the service of everyday life.
Key Ideas
Much of Tatlin's mature work shows a desire to abolish the traditionally representational function of art and put it to new, more practical uses. This accorded with his desire to put art in the service of the Russian Revolution, but also to express the dynamic experience of life in the 20th century. Although this would be more effectively achieved by a later generation of artists, some of whom put art aside to produce advertising and propaganda for the state, Tatlin's work marks an important early stage in the transformation of Russian art, from modernist experiment to practical design.
Tatlin believed that the materials an artist used should be used in accordance with their capacities and in such a way that explored the uses to which they could be put. In part, this attitude is characteristic of the ethic of "truth to materials," an idea that runs throughout the history of modern sculpture. But Tatlin's approach was distinctively shaped by his desire to bring lessons learned in the artist's studio to the service of the real world. That might explain why his work seems to shift from a preoccupation with the texture and character of materials, to a focus on technology and the machine.
Tatlin's training as an icon painter may have been significant in suggesting to him how unusual materials might be introduced into painting, but the most important revelation in this respect was his encounter with Picasso's Cubist collages, which he saw on a trip to Paris in 1913. Another echo of his earliest concerns - one that remains in his work throughout his career - is his preoccupation with curves, something that can be traced all the way from his early nudes through the experimental sculpture of his Counter-reliefs up to his architectural Monument to the Third International (1919-20).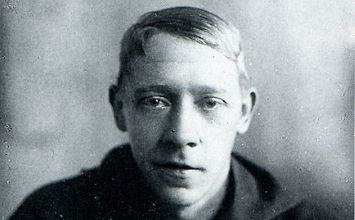 Vladimir Tatlin was born in 1885 in Moscow. He grew up in the Ukraine and attended school in Kharkiv. His father was a railway engineer and his mother was a poet. At a young age, Tatlin left home to work as a merchant sea cadet. He traveled to places such as Turkey, Egypt, Asia Minor, Greece, Italy, and Bulgaria, continuing his adventures at sea intermittently until around 1915.
Important Art by Vladimir Tatlin

The below artworks are the most important by Vladimir Tatlin - that both overview the major creative periods, and highlight the greatest achievements by the artist.


Artwork Images

The Sailor: Self-Portrait (1911)

Artwork description & Analysis: In his self-portrait as a sailor, Tatlin displays an early interest in mixed media. He combined different textures of paint, applying it heavily in certain areas and allowing for thin strokes in others. His subject is centered and monumental with respect to the background objects and other figures in the painting, making him the obvious focus and most important feature. These features especially link the work to his prior experience with religious icons. Also in the style of icons, the central figure is flatly rendered and pressed close to the picture plane. The background figures are dark silhouettes, and their considerably smaller size is the only suggestion of depth in the image. The thick black outlines and bright white highlights are also characteristic of his abstract style.

Oil on canvas - The State Russian Museum, St. Petersburg


Artwork Images

The Fish Monger (1911)

Artwork description & Analysis: Here, Tatlin fragments the image and separates it into various planes, using heavy outlines to provide definition. The approach suggests the influence of Cubism, though the picture has none of the sharp geometric lines that typically form the fragmented Cubist image. Instead, Tatlin employs curvilinear lines and rounded forms, and predominantly a palette of three colors. Though this is a representational painting, depth and perspective are skewed and the forms of the figures and objects are simplified and flattened.

Oil on canvas - State Tretyakov Gallery, Moscow


Artwork Images

The Nude (1913)

Artwork description & Analysis: The technique and color palette employed in this early painting suggest the influence of traditional Russian woodcuts, icon painting, and folk art. Though there are elements of Cubism in The Nude, such as distorted perspective and the breaking down of forms into planes, it is not a Cubist picture. The image is composed of curvilinear planes and lines, and is pressed close to the picture plane in the fashion of an icon (and the use of curvilinear forms would be something that would continue in Tatlin's work up to and beyond his famous Monument to the Third International). The reduced palette and the use of white highlights and black outlines flatly applied are reminiscent of Russian religious icons. Tatlin might have employed such references in an effort to suggest that the picture offers a new icon to replace the old - an icon for modernity that would incite people to action and bring change to society.

Oil on canvas - Tret'yakov Gallery, Moscow
More Vladimir Tatlin Artwork and Analysis:
Influences and Connections
Influences on Artist
Artists, Friends, Movements
Influenced by Artist
Artists, Friends, Movements

Interactive chart with Vladimir Tatlin's main influences, and the people and ideas that the artist influenced in turn.
View Influences Chart

Artists

| | |
| --- | --- |
| | Aleksey Afanas'ev |
| | Pablo Picasso |
| | Paul Cézanne |
| | Umberto Boccioni |

Personal Contacts

| | |
| --- | --- |
| | Mikhail Larionov |

Movements

| | |
| --- | --- |
| | Primitivism in Art |
| | Futurism |
| | Russian Futurism |
| | Cubism |
| | Productivism |

Influences on Artist

Vladimir Tatlin
Years Worked: 1912 - 1932
Influenced by Artist

If you see an error or typo, please:
tell us
Cite this page

Content compiled and written by Julianne Cordray
Edited and published by The Art Story Contributors
" Artist Overview and Analysis". [Internet]. . TheArtStory.org
Content compiled and written by Julianne Cordray
Edited and published by The Art Story Contributors
Available from:
First published on 01 Aug 2012. Updated and modified regularly.


[Accessed ]