Movements, Styles, and Tendencies
Queer Art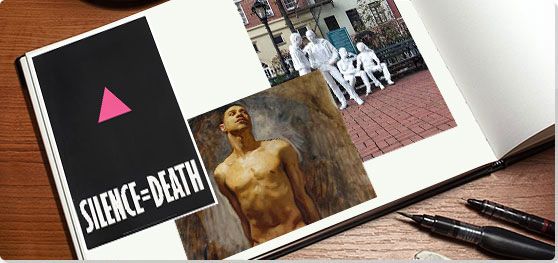 Queer Art
Started: 1870

"If I went to a lady of the night, I'd probably pay her to tell me jokes."

Synopsis
Any art that can be considered "queer" refers to the re-appropriation of the term in the 1980s, when it was snatched back from the homophobes and oppressors to become a powerful political and celebratory term to describe the experience of gay, lesbian, bisexual, transgender, and intersex people. Adhering to no particular style, for over more than a century, Queer Art has used photography, portraiture, abstract painting, sculpture, and collage to explore the varieties and depths of queer identity.

While homosexuality has a long history, the modern sense of the term is relatively new. Since the late 19th century, cultural and legal responses to homosexuality have evolved, but it was only in the second half of the 20th century that many of the laws criminalizing homosexual acts were overturned. It wasn't until the late 20th century that homosexuality was no longer considered a pathology by psychiatrists, and it wasn't until the 21st century that marriage rights were granted to same-sex couples. Throughout all of these circumstances, Queer Art has addressed these issues covertly and overtly, insisting on a voice in the art world that routinely suppressed it.
Key Ideas
Because of the early criminalization of homosexual acts and the social stigma connected to homosexuality, much Queer Art employs coded visual language that would not arouse suspicion among the general public but would allow those familiar with the tropes of the subculture to glean the hidden meaning.
With the rise of activism in the wake of the Civil Rights protests and the AIDS epidemic, queer art became more frank and political in its subject matter, forcing the viewers to recognize queer culture and to underscore the institutional inequities and hypocrisy that fueled homophobia.
The
Identity Politics
surrounding Queer Art has sparked much debate, with some artists embracing Identity Politics and other eschewing it as not important for their work. The shifting nature of identities in particular and changing contexts has induced much questioning in queer communities and produced a myriad of answers.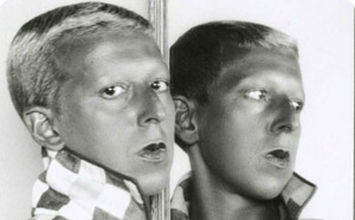 Beginnings:
Before 1861, the death penalty existed for people convicted of gay sexual acts in England and Wales. Laws were slightly more liberal in parts of Europe, but in United States, those found guilty of sodomy could be punished by mutilation in some states. Such consequences meant that any references to homosexuality in art had to be heavily hidden. British art critic Laura Cumming explains how desires in early art could be easily spotted by those in the know: "Bee-stung lips, bare breasts, togas slipping discreetly from shoulders and eyes half-closed in ecstasy. By invoking the classical tradition of same-sex love, artists could paint Sappho embracing Erinna and David strumming Jonathan's harp and speak surreptitiously to particular viewers."
If you see an error or typo, please:
tell us
Cite this page

Content compiled and written by Sarah Ingram
Edited and published by The Art Story Contributors
" Movement Overview and Analysis". [Internet]. . TheArtStory.org
Content compiled and written by Sarah Ingram
Edited and published by The Art Story Contributors
Available from:
[Accessed ]