Artists
Wolfgang Tillmans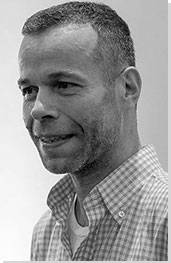 Born: August 16, 1968 - Remscheid, West Germany

"I take pictures, in order to see the world."
Summary of Wolfgang Tillmans
Wolfgang Tillmans proclaims that he makes "Pictures, in order to see the world." But what he really does is utilize the medium of photography to increase our attentiveness of the world around us. He originally found fame through his photos for the seminal fashion and culture magazine i-D, in which he illuminated his LGBT+ lifestyle within the UK youth club and nightlife scene in ways that made gay life accessible to the mainstream. But he would go on to experiment with the medium of photography to expound upon the concepts of "seeing" in new ways to jostle us from the habit of taking things for granted, or at merely face value, oftentimes highlighting political and social issues that were of particular concern to him. Today, his work is known for taking the shocking or the marginalized and making it matter of fact through the simple act of exposure. He avoids ascribing any conclusions to his work and thus subjects his photographic vision to a perpetual re-contextualization.
Key Ideas
Tillmans' diverse body of work encompasses a wide array of photographic practices yet the common theme that weaves throughout is a distinguishable ongoing investigation of his own surroundings and concerns at any given moment. He has said, "I myself felt not represented by the photography around at the time, so I had to make my own language and codes to express what life felt like to me."
Tillmans' photographic practice ranges across a wide array of genres. Yet his portraits, still lifes, sky photographs, astrophotography, aerial shots, and complex installations are all equally motivated by aesthetic and political interests, particularly in relationship to homosexuality and gender identity.
Tillmans also maintains a strong studio practice that encompasses both darkroom and digital experimentation. This practice, working with material, chemicals, equipment, paper, and light continues to allow for elements of surprise in his ongoing investigation of image structuring and restructuring.
Continuing to use his own life as a basis for art, Tillmans' interests have allowed for creative forays extending beyond the photographic and into the worlds of music and video, in which he often collaborates with friends.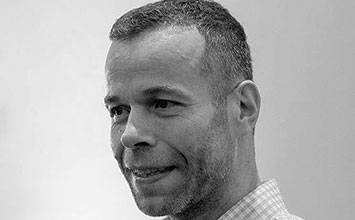 Born in the small manufacturing town of Remscheid in West Germany, Wolfgang Tillmans had a quiet childhood marked by visits to the Museum Ludwig in Cologne where he first saw the work of Gerhard Richter, Robert Rauschenberg, and Sigmar Polke. In 1983, after a stint as a foreign exchange student in England, he became enamored with British Youth culture. Within its welcoming atmosphere, he found the encouragement to come out as gay in 1984. By the next year, he had already had his first AIDS scare. "That's actually crazy," he said recounting the experience, "when you think of a 17-year-old schoolboy lying in bed thinking he's going to die."
| | | |
| --- | --- | --- |
| Wolfgang Tillmans's childhood, life, career, and various anecdotes | | Read Wolfgang Tillmans's Biography |
Important Art by Wolfgang Tillmans

The below artworks are the most important by Wolfgang Tillmans - that both overview the major creative periods, and highlight the greatest achievements by the artist.


Artwork Images

Lutz & Alex Sitting In the Trees (1992)

Artwork description & Analysis: Fresh out of Bournemouth College of Art and Design and newly residing in London, Wolfgang Tillmans made a series of portraits of his lifelong friends Lutz and Alex in various states of undress. Ambivalent and laconic, Lutz & Alex sitting in trees depicts the androgynous couple sitting naked on tree branches, each donning wide open raincoats revealing their bare chests. It questions gender and sexuality without fully acknowledging either. As Liz Jobey described for The Guardian, "As a couple they look naive yet knowing, an Adam and Eve for the ecstasy generation."

While the photograph seems oddly candid, Tillmans claims otherwise, "the reality was there and it was put there." It questions the way artists approach fine-art photography, eschewing conceptions of naturality by employing the techniques of fashion photography to everyday subjects. They are, "re-enactments of potentially real situations"

Tillmans challenged conceptions about fine art photography and blurred the lines between photographic naturalism and studio photography, influencing a new generation of photographers like Alec Soth. In doing so, photographs like Lutz & Alex sitting in trees helped define contemporary culture of the 90s.

Chromogenic Print


Artwork Images

truth study center (2005-ongoing)

Artwork description & Analysis: Reacting to the Iraq War and the presidency of George W. Bush, truth study center explores the quagmires of Western neoliberalism and religious fundamentalism with "photocopies of erroneous information, juxtaposed with political texts written with great analytical clarity," and, "absurdities, humour and photographs of religious and everyday situations." Part lab and part archive, Tillmans "was driven by the realisation that many global problems have resulted from false proclamations of absolute truths," as he described in an editorial written for the Guardian in 2018. By combining a wide variety of mediums, he constructs a scenario that depicts and analyzes this tendency, while also, by extension, diagnoses it.

The work has been shown in different venues, each time containing new content, each incarnation lending a slightly different focus. In this way, the work has grown along with the proliferation of "fake-news" and tries to more adequately confront this phenomenon. Most recently, the piece has morphed into book form as What Is Different. It confronts the idea of the "backfire effect," in which a person is shown evidence against one of their beliefs, but becomes more convinced in their falsehood rather than changing their viewpoint.

This work is an extension of Tillmans' earlier groundbreaking installations of taped prints and pinned magazine spreads, but goes a step further by taking the work off the wall, displaying art as artifact, and in doing so shifting our perception of the work as visual evidence. Tillmans mixes more than mediums with truth study center, he mixes disciplines, creating a new approach to art and study which expands the opportunity for understanding. The viewer is an invited into this experiment, making their own connections and conclusions, becoming a participant in the lab, and flattening the hierarchies between objects, an extension of Tillmans 2003 aphorism, "If one thing matters, then everything matters."

Installation of photographs, texts, clippings, pamphlets, and other mixed media


Artwork Images

paper drop (window) (2006)

Artwork description & Analysis: In paper drop (window), we see a sheet of photo paper curled over itself, almost unidentifiable, illuminated with green light reminiscent of the sea, and pierced at the center by cool white light. From the title, we can assume this light is an open window, but it is not defined as such by any other indicators. The single sheet of photo paper is carefully rendered as sculptural - possessing weight - but returned to the picture plane, made flat by being photographed.

Tillmans has always had an ambivalent relationship with photography. His work began on photocopiers, and part of his practice has always been looking at ways to circumvent the camera. In 2001, Tillmans returned to this kind of process-based image making, experimenting with creating "cameraless photographs" by letting the silver salt stains and dust of a dirty processor create, "a picture not of anything in the world, but a picture of its own making." Later, he would project colored light onto bent and curled photo paper then develop the results into dreamy, Mark Rothko-like fields of color. Ultimately, this would lead to the paper drop series where he would inverse the process of photography by photographing darkroom paper folded and lit by colored lights, recording light sensitizing paper rather than the imprint left by light on the sensitized medium.

Tillmans questions and reaffirms our expectations of photography in the same work. It is abstract, but still representational, utilizing traditional photographic materials to make a sculpture that is then made back into a photograph; a meta execution of photography, self-referential and recursive. These processes question the subjectivity of photography and reaffirm the expressive qualities of the medium. They also position Tillmans as a Conceptual artist, not just a great seer, in his, "taking a very flimsy, fleeting little idea, grabbing hold of it, and taking it seriously."

Chromogenic Print
More Wolfgang Tillmans Artwork and Analysis:
Influences and Connections
Influences on Artist
Artists, Friends, Movements
Influenced by Artist
Artists, Friends, Movements

Interactive chart with Wolfgang Tillmans's main influences, and the people and ideas that the artist influenced in turn.
View Influences Chart

| | | | | |
| --- | --- | --- | --- | --- |
| Artists | | Personal Contacts | | Movements |

Influences on Artist

Wolfgang Tillmans
Years Worked: 1988 - present
Influenced by Artist

Artists

| | |
| --- | --- |
| | Tess Robey |
| | Erdem Moralioglu |
| | Isa Genzken |
| | Alec Soth |

Personal Contacts

| | |
| --- | --- |
| | Frank Ocean |
| | Billie Ray Martin |

Movements
If you see an error or typo, please:
tell us
Cite this page

Content compiled and written by Egon Schiele
Edited and revised, with Synopsis and Key Ideas added by Kimberly Nichols
" Artist Overview and Analysis". [Internet]. . TheArtStory.org
Content compiled and written by Egon Schiele
Edited and revised, with Synopsis and Key Ideas added by Kimberly Nichols
Available from:
First published on 16 Sep 2019. Updated and modified regularly.


[Accessed ]