Artists
Felix Gonzalez-Torres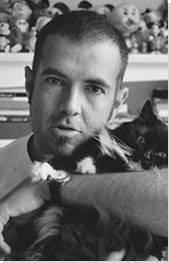 Born: November, 26 1957 - Guaimaro, Cuba
Died: January 9, 1996 - Miami, Florida

"Without the public these works are nothing...I ask the public to help me, to take responsibility, to become part of my work, to join in."
Summary of Felix Gonzalez-Torres
As an openly gay man living through both the AIDS crisis and the extraordinary public politicization of art in the 1980s, Felix Gonzalez-Torres's groundbreaking installations are famous for their simplicity and affective impact, embedding poetic meditations on love and loss in the mundane material of everyday life. Although his career was brief, his legacy endures, particularly in political art and Relational Aesthetics, in which the audience is a necessary component, activating the work and realizing its meaning. Generous, austere, and often intended to be endlessly reproducible, his artwork continues to influence audiences in subtle but persistent ways.
Key Ideas
Gonzalez-Torres's extraordinary contribution to contemporary art was to bring personal history and politics to the familiar forms of
Minimalism
and
Conceptualism
. Cube-like stacks of paper, strings of light, textual fragments, and the simple shapes of clocks, cellophane candies, and clouds were imbued with references to current events, including gay rights, gun violence, and the AIDS crisis.
The portrait was an important genre for Gonzalez-Torres, one that allowed him to undermine the aesthetic autonomy of Minimalism. He used a system of parenthetic titles for otherwise "Untitled" works that point the viewer toward physical or personal associations the artist had with his various subjects. The idea of his installations as abstract portraits underscores the overall intimacy of his art by emphasizing his personal relationships with the people or places that inspired each particular work.
Gonzalez-Torres wanted his work to be widely disseminated and he believed it was not fully realized without the participation of the viewer. "Without the public these works are nothing...I ask the public to help me, to take responsibility, to become part of my work, to join in." Although some of these ideas had emerged in the manifestos of movements like
Dada
,
Surrealism
, and the
Happenings
of the 1960s, Gonzalez-Torres's total openness to the viewer inaugurated a new era in the relationship between the artist and the audience.
He transformed everyday objects such as candies and photocopies, often in installations that allow visitors to take these objects with them when they leave. These works radically model the democratic circulation of ideas and art, violating boundaries between public and private spaces, and extending the experience of his art beyond the gallery.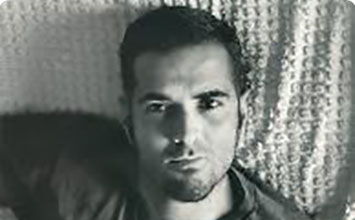 Felix Gonzalez-Torres was born in Guaimaro, Cuba in 1957, the third of four children. He and his sister Gloria relocated that year to an orphanage in Madrid, Spain before eventually settling in Puerto Rico with their uncle. He graduated from Colegio San Jorge in 1976, and began to take art classes at the University of Puerto Rico while becoming involved in the local art scene.
Important Art by Felix Gonzalez-Torres

The below artworks are the most important by Felix Gonzalez-Torres - that both overview the major creative periods, and highlight the greatest achievements by the artist.


Artwork Images

"Untitled" (Loverboy) (1989)

Artwork description & Analysis: "Untitled" (Loverboy) consists of two sets of gauzy light blue curtains hanging in front of open (or closed) windows. The work showcases Gonzalez-Torres's ability to move the viewer with simple but evocative materials that reference the rich history of modern art, while leaving the final meaning of the work open to interpretation. French windows and curtains may be commonplace fixtures, but they assume new meaning when encountered in a fine art installation. Here, the windowpane's grids immediately recalls similar forms in early-20th-century paintings like those by Piet Mondrian and masterworks of Minimalism by artists including Donald Judd and Sol Lewitt.

And yet the delicate and diaphanous curtains are closer in tone to the Post-minimalist works of Eva Hesse, whose Continent series had a strong impact on the young Gonzalez-Torres. As they quiver in the wind, the sheer curtains serve as reminders of human habitation in a space that is otherwise left empty. The fabric records the slightest outside breeze or movement within the gallery, becoming a fragile visual representation of unseen, absent forces. The open windows further suggest a sudden or unplanned exit, foreshadowing the loss of the artist's longtime partner, Ross Laycock, who was living with AIDS.

Objects in Gonzalez-Torres's oeuvre often come in twos: curtains, clocks, pillows, and other pairs are allegories for romantic unions (particularly his relationship with Laycock). Following Laycock's death in 1991, Gonzalez-Torres produced a public billboard, "Untitled", an image of two pillows, each with a central depression, signifying the absence of the corresponding bodies. Like the present work, the billboard images evoked themes of intimacy, loss, and mortality.

Blue fabric and hanging device


Artwork Images

"Untitled" (Perfect Lovers) (1991)

Artwork description & Analysis: "Untitled" (Perfect Lovers) is an installation of two identical, battery-operated clocks, synchronized and hanging side-by-side. As ordinary objects elevated to the level of fine art, the clocks undoubtedly reference the Duchampian readymade, and, with their austere forms and serial repetition, Minimalist sculpture. Like all of Gonzalez-Torres's works, however, mundane materials are springboards for subtle personal and political meanings that vary with their context. The viewer's response to the clocks shifts dramatically knowing that the artist created the installation while his partner Ross Laycock was dying from AIDS. Gonzalez-Torres acknowledged that clocks would fall out of synch, one eventually stopping first. "Time is something that scares me . . . or used to. This piece I made with the two clocks was the scariest thing I have ever done. I wanted to face it. I wanted those two clocks right in front of me, ticking."

On the other hand, the clocks exemplify his desire to create works with multiple possible meanings. Although it obviously reflects his own homosexual relationship, the abstract nature of the clocks' substitution for bodies allows it to be read generally, as a metaphor for love. Gonzalez-Torres explained how he resisted the label of "gay art" during a period of increased censorship and furor over the NEA funding for Robert Mapplethorpe: "Two clocks side by side are much more threatening to the powers that be than an image of two guys sucking each other's dicks, because they cannot use me as a rallying point in their battle to erase meaning. It is going to be very difficult for members of Congress to tell their constituents that money is being expended for the promotion of homosexual art when all they have to show are two plugs side by side, or two mirrors side by side..."

Gonzalez-Torres often produced multiple versions of his installations, and his detailed instructions for their display became an important element of the piece itself. For "Untitled" (Perfect Lovers), the instructions require the commercial clocks to be of exact dimensions and design and that they touch; before the exhibition opens the hands are set to the same time; an essential part of the work is that the clocks can be perpetually reset and, therefore, the work is infinite. A rule around the work is that the clocks can fall out of sync but if one of the clocks stop, they are fixed or replaced, as the case may be. With such directions, Gonzalez-Torres created the basic boundaries of the work, while still allowing for certain flexibility in any given exhibition or installation.

- Dallas Museum of Art


Artwork Images

"Untitled" (Death by Gun) (1990)

Artwork description & Analysis: The stack of posters, "Untitled" (Death by Gun), reproduces a composite image of 460 individuals killed by gunshots in a single week in the United States. Each copy includes the name, age, and circumstances surrounding the individual's death. Gonzalez-Torres encouraged museumgoers to take one of the photolithographs from the stack, allowing for exhibitors to renew the stack as it was depleted. Again, the artist played with the conventions of the boxy, Minimalist sculptures of Donald Judd and Carl Andre - reworking their solid forms as a constantly changing cube.

Although it may seem that by calling attention to gun violence Gonzalez-Torres was suggesting the Minimalists had avoided politics, in fact he was consciously updating their phenomenological strategy, which insisted on the viewer as the point of interpretation and activation of the work.

Gonzalez-Torres, along with other artists associated with relational aesthetics and the Pictures Generation, furthered the concept of participation as a political act. Instead of simply walking across a sculpture, as with Andre's floor sculptures, the audience takes a piece of it home with them. "Untitled" (Death by Gun) also relates to the political legacy of printmaking as a cheap and easy way to distribute information, raise awareness, and galvanize the public.

Print on paper, endless copies - Museum of Modern Art, New York
More Felix Gonzalez-Torres Artwork and Analysis:
Influences and Connections
Influences on Artist
Artists, Friends, Movements
Influenced by Artist
Artists, Friends, Movements

Interactive chart with Felix Gonzalez-Torres's main influences, and the people and ideas that the artist influenced in turn.
View Influences Chart

Artists

Personal Contacts

| | |
| --- | --- |
| | Roni Horn |
| | Julie Ault |
| | Doug Ashford |
| | Tim Rollins |
| | Jim Hodges |

Movements

Influences on Artist

Felix Gonzalez-Torres
Years Worked: 1980s - 1996
Influenced by Artist

Artists

| | |
| --- | --- |
| | Julie Ault |

Personal Contacts

| | |
| --- | --- |
| | Doug Ashford |
| | Tim Rollins |
| | Jim Hodges |
| | General Idea |

Movements
If you see an error or typo, please:
tell us
Cite this page

Content compiled and written by The Art Story Contributors
Edited and published by The Art Story Contributors
" Artist Overview and Analysis". [Internet]. . TheArtStory.org
Content compiled and written by The Art Story Contributors
Edited and published by The Art Story Contributors
Available from:
First published on 24 Apr 2017. Updated and modified regularly.


[Accessed ]