"I wouldn't know what to do with the perfect body. Can we get comfortable with the imperfections?"
"My photography has always provided me with an opportunity to open myself up and see the world around me. And most of all, photography makes me look within."
"Im not comfortable with the word Lesbian but as each day go's by I'm more and more comfortable with the word LAURA."
"I know some people see me as very childlike, naïve. Maybe so. I am. But I will be damned if I let this part of me die!"
Summary of Laura Aguilar
Using photography as a tool for the empowerment of her community, Laura Aguilar provided new possibilities for the depictions of subjects and bodies that had traditionally been excluded from art history. These include lesbians, Latinas, fat bodies, working-class people, and those with learning disabilities. On top of the novel subject matter, her attention to formal aspects of photography also places her work in conversation with the white male-dominated modernist and Social Documentary photography traditions, to which she added her unique point of view as a lesbian Latina. Drawing from her own lived experience, Aguilar aimed, above all, to "to use art to give a voice."
Accomplishments
Aguilar opened up American visual culture and photography by turning the spotlight on marginalized identities, especially the queer Chicanx and Latinx community in the Los Angeles area, where she's from. Hers is not a token representation, but captures the diversity of the community "racially, sexually, philosophically, occupationally," notes curator Cesáreo Moreno.
When Aguilar turned the camera onto herself, her work speaks of an ownership and celebration of her large body, which departed from the mainstream standard of beauty in art history as well as popular culture. She offered to the viewer a "nakedness" that is both "intimate" yet "dignifying."
Before the term "intersectional identity" (how different facets of identity can "intersect" with one another) became common in art criticism, Aguilar's work stood out for showing precisely its workings: how sexuality, race, ability, class, etc. affect individuals and their access to opportunity in society.
Important Art by Laura Aguilar
Progression of Art
Biography of Laura Aguilar
Childhood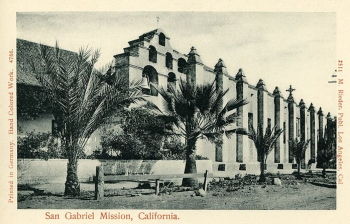 Laura Aguilar was born to Paul Aguilar, a first-generation Mexican-American welder, and Juanita Grisham, a housekeeper of Mexican and Irish descent. Whereas her mother was light-skinned enough to pass as a white woman, Aguilar had a darker complexion, which marked her out as a racial minority in America. On the other hand, she was often chastised by other community members for not speaking Spanish. Aguilar dealt throughout her life with the challenges of navigating her heritage and identity.
Aguilar was born with auditory dyslexia, meaning she had trouble with reading and verbal communication. She was also colorblind. She felt that she had a difficult childhood, as her parents had problems in their marriage, and they were unaware of her conditions, which weren't diagnosed until Laura was 26. She later commented, "It was very painful. How come no one else could have figured that out?" Her mother even suggested she drop out of high school, as she appeared unable to learn to read or speak English properly.
Aguilar also struggled with depression and body weight from a very young age. In 1995, she stated, "For as long as I can remember, I have always thought I should be dead." Her mental health issues were compounded by the death of her grandmother when she was young. She found solace in photography when she was in junior high school. Her older brother, John Lee Aguilar, who was in high school at the time, showed her how to use the dark room. He also let her experiment with his camera and the different lenses he had.
Aguilar assisted her brother with developing his photos, later recalling, "I printed up a lot of pictures of girls playing volleyball at the net and boobs bouncing up and down. Then he moved on to the beach in summer [and] it was bikini tops and stuff like that." A few years later, when she was a student at Schurr High School in Montebello, California, Aguilar took a photography class. Her first project for the class was a portrait of a basset hound in a cowboy hat. She and fellow student Gil Cuadros would venture together to Downtown Los Angeles to take photos. (Cuadros would go on to become a well-known writer; he remained close with her throughout her life.).
Education and Early Training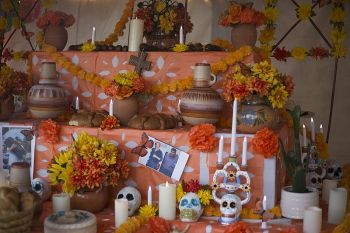 Aguilar didn't study art formally, although she took some photography courses at East Los Angeles Community College, where she also worked as photographer for the school paper. It was here also that she was exposed to Chicana/o Studies. Her most influential professor was Sybil Venegas, an art historian, curator, and professor of Chicana/o Studies. Venegas later remarked that Aguilar "was this young girl [...] Her mother had just died. She was very curious and she was always looking for stuff that might interest her." Venegas reflected, "There was a lot of Laura's life that was chaotic [but] in her photography, there was nothing disorganized, chaotic or dysfunctional." Venegas took Aguilar to East L.A. to see exhibitions and to learn about Mexican culture at Day of the Dead celebrations and other events.
Aguilar also grew close to Mei Valenzuela, one of her photography professors, who impressed upon her students the need to perfect her craft, especially as a non-White artist. "You have to master your craft or they will tear you apart," Valenzuela insisted, "You want technical quality so no one can put you down, and so they'll have to deal with your subjects." Aguilar spent her spare time photographing architecture and assemblages she created from objects found at her cousin's farm in Hemet. She also loved photographing children because, as she put it, "I was bigger than them and they would listen to me." She continued her studies through participating in workshops organized by Friends of Photography, a non-profit started by Ansel Adams, and the Santa Fe Photographic Workshop.
Mature Period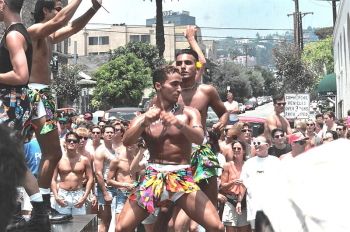 In the late 1980s, Aguilar came out as a lesbian. She spent the next decade avidly photographing the queer Chicanx community in L.A., before moving on to focus on self-portraiture. She settled in a clapboard bungalow built by her great-grandfather in Rosemead, where she housed her large collection of toys and had a studio space. She often did outreach and volunteer work with local women's centers and LGBT organizations.
Late Period
Although Aguilar had gained recognition as a photographer since the early 1990s, her work remained known and admired among a small circle of audience that responded to her subject matter. Throughout the 2000s, her work flew off the radar of mainstream art institutions, even though, as one writer notes, it was "essential to the Chicanx community, and in academic circles, where it is hailed for its pioneering intersectional feminism," in which questions of both race and gender are considered in the examination of social inequality. It was only in the last decade or so that her work saw a "sudden resurgence in popularity" thanks to a traveling retrospective as well as groundbreaking thematic group shows such as "Axis Mundo: Queer Networks in Chicano L.A." and the Getty's Pacific Standard Time initiative turning the spotlight on L.A. art.
Due to health issues, in early 2018, Aguilar was forced to move into the Colonial Care Center nursing home in Long Beach, where, a few months later, she passed away at age 59 due to complications from diabetes. As per her wishes, her ashes were spread by her friends at Joshua Tree National Park in California. Her lifelong mentor, Sybil Venegas, said of the artist, "Laura was an interesting person. She was very funny, she was very shy, but she was also very engaging, too. She knew how to attract mentors into her life. That was a gift she had, because she had a lot of them."
The Legacy of Laura Aguilar
Laura Aguilar was ahead of her time. Her work stands out as an early example of an art practice that encompasses intersectional identity concerns. As curator Sybil Venegas reflects, Aguilar "was so out front with these issues in her work with her body and her identity that people just couldn't deal with it." Today Aguilar joins the ranks of iconic Feminist artists, such as Ana Mendieta, Cindy Sherman, and Carolee Schneemann, who challenged the male gaze implicit in much of Western art history by putting their own bodies on a defiant display. Unlike the aforementioned artists, however, her photographs "were made without any of the attendant privileges," writes art historian Jane Ursula Harris, "Aguilar was not white nor heterosexual nor a woman who experienced her body as conventionally desirable." Instead, "she forged a brave and pioneering vision of body positivity in search of its curative powers."
Aguilar's work also fits into the canon of urban Latinx documentary photography by artists such as John Valadez, Frank Espada, and Hiram Maristan. Arts writer Maximilíano Durón describes Aguilar as "a key figure in the Chicanx and queer art scenes of Los Angeles [who] has effectively shaped how we perceive identity today." For curator Claudia Zapata, Aguilar's work can be understood as a form of "activist" art that asserted marginalized voices into contemporary visual culture.
Today Aguilar's work is routinely included in courses on Chicanx studies, queer studies, gender and sexuality studies, and women's studies. Contemporary artist Alma Lopez states that she and other students who encountered Aguilar's work "see Laura as a role model, who despite all her challenges with learning and mental health and body issues, the fact that she speaks about those issues in a manner that is honest, risky, and self-affirming, they identify with that and see that as brave." Aguilar's work has influenced younger Chicanx artists, such as performance and installation artist Jose Villalobos, who challenges the colonization of both body and land in his work, much like Aguilar did in her Nature Self-Portrait series. For Los Angeles-based photographer Star Montana, Aguilar's autobiographical photography provides a model for her documenting of struggle and loss in her life.
Influences and Connections
Influences on Artist

Influenced by Artist
Artists
Judy Dater

Mei Valenzuela

Duane Michals
Friends & Personal Connections
Gil Cuadros

Willie Middlebrook
Artists
Jose Villalobos

Christopher Velasco

Star Montana

Elle Perez
Friends & Personal Connections
Gil Cuadros

Willie Middlebrook
Useful Resources on Laura Aguilar
Books
The books and articles below constitute a bibliography of the sources used in the writing of this page. These also suggest some accessible resources for further research, especially ones that can be found and purchased via the internet.
biography
artworks