Artists
Carolee Schneemann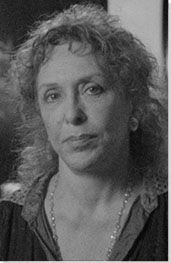 Born: October 12, 1939 - Fox Chase, Pennsylvania
Died: March 6, 2019 - New Paltz, New York

"Sensuality was always confused with pornography,"

Summary of Carolee Schneemann
Throughout her career Carolee Schneemann has used her body to examine the role of female sensuality in connection to the possibilities of political and personal liberation from predominantly oppressive social and aesthetic conventions. Drawing on the expressive possibilities of film, performance, photography, and installation, among other media, she has explored themes of generation and goddess imagery, sexuality, and everyday erotics, as well as personal biography and loss. Although renowned for her work in performance and other media, Schneemann began her career as a painter, stating, "I'm a painter. I'm still a painter and I will die a painter. Everything that I have developed has to do with extending visual principles off the canvas." She continues to perform, film, and record through the present day, and has been acknowledged by many as progenitor of Feminist art, as well as performance and multimedia art.
Key Ideas
While still in college, Schneemann adopted a feminist perspective, citing the hierarchal ideals of the 1950s American gallery system, the negative attitudes of male teachers, and the erasure of women's art history as influences. She incorporates feminist ideas into her art as well as her writing, teaching and lecturing, constantly reaffirming her position as a pivotal figure in the feminist movement.
Schneemann's explorations in the early 1960s opened performance art to include inquiries about sensuality and sexuality. Prior to her works, the majority of performance art was formal experimentation, rather than a specific investigation into the taboo realm of the liberating possibilities of the sexual female body.
By using her body as her primary medium, Schneemann emphasized women's agency, situating women as both the creator and an active part of the creation itself, giving the female form in art a subjectivity it previously lacked. She firmly established her practice in opposition to the traditional representation of women merely as nude objects.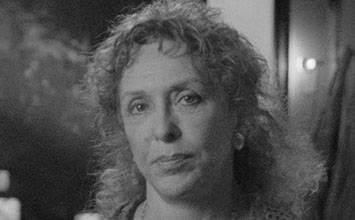 Carolee Schneemann was born and raised in Fox Chase, Pennsylvania. She began drawing at a young age and cites this as an early premonition about her future career. She visited the Philadelphia Museum of Art as a young adult and recalls feeling a strong connection to the artwork. She was the first woman in her family to attend college and received a full scholarship to Bard, where she completed her Bachelor of Arts degree. While at Bard, she studied painting at Columbia University, where she met her first husband, James Tenney, an experimental music composer. She received her MFA from the University of Illinois in 1962 and she and Tenney returned to New York.
| | | |
| --- | --- | --- |
| Carolee Schneemann's childhood, life, career, and various anecdotes | | Read Carolee Schneemann's Biography |
Important Art by Carolee Schneemann

The below artworks are the most important by Carolee Schneemann - that both overview the major creative periods, and highlight the greatest achievements by the artist.


Artwork Images

Three Figures After Pontormo (1957)

Artwork description & Analysis: This Abstract Expressionist-inspired painting is one of Schneemann's early works, done before she started exploring other media. The title refers to the Mannerist painter Jacopo da Pontormo, known for his elaborately posed figures. Although abstract, this painting is not completely non-objective, as there is a central nude figure with his back to the viewer and another figure on the left of the canvas. Schneemann has always stated that she is first and foremost a painter and that anything else she did was an extension of painting. The gestural brushwork and action painting of the Abstract Expressionist style provides the theatrical background for her later work that would move beyond the two-dimensions found on canvas.

Oil on canvas - Collection of the artist


Artwork Images

Eye Body (1963)

Artwork description & Analysis: Eye Body is a series that consists of thirty-six photographs of the artist in an environment she created with various objects such as broken mirrors, dress mannequins, and plastic tarps. To become a piece of the art herself, Schneemann covered herself in various materials including grease, chalk, and plastic and created thirty-six "transformative actions" in the setting while a colleague photographed her, one action for each frame of film. She describes the series as integrating the artist's self as image and image-maker, melding the two through an improvisational collage in space and time. The series marks her transition from painting to working with a much wider range of media. When she first showed the photographs to curators, they dismissed the suite as purely narcissistic exhibitionism; however, Schneemann viewed the set as a way for her to reclaim the strength of a woman's sexuality. She stated that, "since the female body had always been usurped by traditions of art history and then by Pop art, ... I wanted to see what would happen with this energy of sensuality... that I felt." Clearly influential on her later works, Eye Body paved the way for Schneemann to use her body to explore female sensuality in greater detail in works like Meat Joy (1964) and Fuses (1964-1967).

Photograph - Collection of the artist


Artwork Images

Meat Joy (1964)

Artwork description & Analysis: Meat Joy was a performance done first in Paris, then filmed and photographed at the Judson Memorial Church in 1964,and consisted of nude men and women dancing and playing with substances like raw chicken, fish, sausage, scraps of paper, and wet paint. This Dionysian-inspired ritualistic rite was a "celebration of flesh as material" and is similar to Kaprow's happenings, as it used improvisation but focused on the concept behind the work as opposed to its execution. Rooted in erotic sensuality, Meat Joy is another early manifestation of Schneemann's concern about women's control over their bodies and their sexuality, as it emphasizes that women can be as overtly and openly sexual or sensual as men. Schneemann wanted to challenge social taboos against open and public sensuality, as well as female sexuality, and used this performance to begin to break down existing barriers.

Raw meat and fish, paint, plastic tarp, performers
More Carolee Schneemann Artwork and Analysis:
Influences and Connections
Influences on Artist
Artists, Friends, Movements
Influenced by Artist
Artists, Friends, Movements

Interactive chart with Carolee Schneemann's main influences, and the people and ideas that the artist influenced in turn.
View Influences Chart


Influences on Artist

Carolee Schneemann
Years Worked: Late 1950s - 2019
Influenced by Artist

If you see an error or typo, please:
tell us
Cite this page

Content compiled and written by The Art Story Contributors
Edited and published by The Art Story Contributors
" Artist Overview and Analysis". [Internet]. . TheArtStory.org
Content compiled and written by The Art Story Contributors
Edited and published by The Art Story Contributors
Available from:
First published on 01 Oct 2012. Updated and modified regularly.


[Accessed ]