Artists
David Wojnarowicz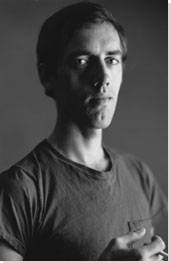 Born: September 14, 1954 - Red Bank, NJ
Died: July 22, 1992 - New York City, NY
"I want to throw up because we're supposed to quietly and politely make house in this killing machine called America and pay taxes to support our own slow murder and I'm amazed we're not running amok in the streets, and that we can still be capable of gestures of loving after lifetimes of all this."
Summary of David Wojnarowicz
David Wojnarowicz's multimedia practice viscerally expressed childhood experiences of abuse, homelessness and prostitution, the struggles of his early adulthood, and later, the horrors of the AIDS crisis. His expansive body of work included painting, installation and collage, film, music, performance and searing prose and memoir. Maturing as an artist in the downtown New York of the 1980s he is associated with multiple artistic and cultural movements, including the East Village Art scene, the Cinema of Transgression, ACT-UP and Gran Fury. His forthright engagement with his own sexuality and the political fury that bubbled beneath much of his work led to several clashes with the forces of censorship and repression.

Wojnarowicz's later work is now widely recognized as one of the most articulate and righteously angry responses to the AIDS crisis in the US. Since his death in 1992 of AIDS related illness his work has become an important touchstone for still wounded communities and new generations unfamiliar with the horrors of the time. But the threat of censorship still falls over his work, with right-wing politicians and religious groups still calling for its removal from federally funded institutions.
Key Ideas
Wojnarowicz's life and biography shape his work across multiple mediums - his paintings, films, writing and performances all draw on a personal iconography of symbols relevant to his experiences. Bandaged hands, for example, are a recurring image relating to his experiences of homelessness as a teenager. Animals like cows, ants and snakes similarly reflect his childhood escape from an abusive home to surrounding countryside in New Jersey.
Imagery from nature (particularly animals) in Wojnarowicz's work also often symbolically act to reflect his distaste for what he called the 'pre-invented world'. This included the limits set by repressive governments, financial mechanisms and limits of propriety. As a gay man, as an artist, and as someone who had lived outside of these boundaries, he saw these societal limits as inherently restrictive and negative.
Wojnarowicz advocated for greater inclusion and awareness of the experience of women and minorities in both the art world and wider society, and later artists and historians have championed him as a figure of immense significance to the development of later art which engages in similar questions of identity.
Much of Wojnarowicz's later work reflected his rage at the political inaction during the AIDS crisis, which decimated communities of homosexual men and intravenous drug users (both demographics heavily represented on Wojnarowicz's Lower East Side). This work was characterized by a desire to force repressive politicians to confront the realities of the crisis. It is perhaps best encapsulated by his instruction, stencilled on his leather jacket and reappearing in his writing, that 'If I Die Of AIDS - Forget Burial - Just Drop My Body on the Steps of the F.D.A'.
Wojnarowicz was therefore a key figure in the 'culture wars' of the 1980s and 1990s in the United States, with both the nature of his work (its unapologetic anger and forthright depiction of sexuality) and his efforts to redress mischaracterisation of it an important moment in this struggle for artistic expression. His court battle with the American Family Association in 1990 was, along with the 'NEA Four' case, one of the main legal flashpoints in the battle against censorship by right-wing and religious groups.
Whilst Wojnarowicz achieved wide public notoriety as a result of these clashes with politicians and religious leaders, there is now an increasing amount of scholarship that attempts to focus on the content and form of his work alongside its political resonance. Whilst documenting and critiquing the AIDS crisis was a central theme in his work from 1986, his political critique and artistic innovation was wider than a didactic or 'merely activist' practice, encompassing also political and social alienation, autobiography, and formal experimentation.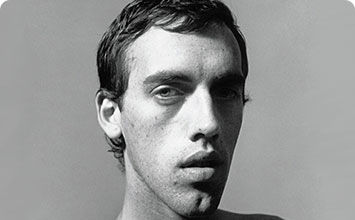 David Wojnarowicz, originally known as David Voyna, was born in New Jersey into a dysfunctional working-class family. His father, Ed Wojnarowicz, was a seaman in a passenger's ship and a troubled man - an alcoholic and a gambler, verbally and physically abusive towards his wife and children. David's mother, Dolores McGuiness, was Australian who married Ed in Sydney in 1948 when she was 16 and he was 26. Together, Ed and Dolores had three children, Steven, Pat, and David. Several instances of abuse during their childhood, such as Ed killing and feeding the children their pet rabbit, would appear later in Wojnarowicz's writing and film (You Killed Me First, 1985).
Important Art by David Wojnarowicz

The below artworks are the most important by David Wojnarowicz - that both overview the major creative periods, and highlight the greatest achievements by the artist.


Artwork Images

Arthur Rimbaud in New York (Times Square) (1978-79)

Artwork description & Analysis: In Arthur Rimbaud in New York, the artist photographed several friends wearing a mask of the French Symbolist poet Arthur Rimbaud in locations around the city. Across the series the Rimbaud figure is shown standing on the street, masturbating, shooting up and riding the subway in distinctive environments, such as Coney Island's Luna Park and Times Square. The image used to make the mask comes from the only photograph depicting the poet, taken by the renowned 19th photographer Etienne Carjat and used on the cover of the collection Illuminations, which Wojnarowicz owned. In 1980 some of these images were published in the SoHo Weekly News, before being later released as an artist's book. They are considered by many historians to be Wojnarowicz's first sustained visual arts project.

Wojnarowicz identified with Rimbaud as a fellow queer artist with experiences of homelessness. The series of images implies that were Rimbaud alive in the late 1970s, he would be in New York engaging in the same activities Wojnarowicz and his friends were at the time, including experimentation with drugs, bohemian living on the Lower East Side, and cruising. They suggest that late 1970s New York City is not too different from Rimbaud's Paris - a city filled with ruins, debt, and violence, whilst also experiencing a creative boom. The anachronism of the series (late 19th century Rimbaud in late 1970s New York) hints at Wojnarowicz's dark sense of humor. The sexual images are also evocative of gay male identity in the city, after Stonewall but before the AIDS crisis began to decimate communities.

Art historian and critic Lucy Lippard notes, whilst "the Rimbaud images are, almost incidentally beautifully composed and shot. (...) they also constitute a kind of objective autobiography, permitting Wojnarowicz simultaneously to be himself and to step outside himself. The masked man records and perhaps exorcises a life his creator was gradually abandoning." Later in his life Wojnarowicz articulated that his work functions as "a compression of historical time and activity".

Gelatin silver print


Artwork Images

Gagging Cow at Pier (1983)

Artwork description & Analysis: Gagging Cow at Pier is a cartoonish painting of a cow, completed early in Wojnarowicz's career. Cows were a recurring image in Wojnarowicz's street art, and one that occasionally reappeared in his later, more formal paintings. This mural is representative of his early street work, and foreshadows many of the heavily symbolic representations of political issues (often using animal imagery) that characterized his later period. Wojnarowicz explained the image as a cow 'exploding with fear' as though being led to the slaughter. This suggests that the motif relates to the inevitability of death, and a slow industrial march towards destruction (as in a slaughterhouse). It's cartoon-like rendering also highlights the conventions of mass-produced American culture, which as a largely self-taught artist, Wojnarowicz was more familiar with than other 'high-art' precedents.

Gagging Cow at Pier was painted at the Ward Line Pier, an abandoned industrial building on the Hudson River. Wojnarowicz, together with Mike Bidlo and Louis Fragella, created and collaborated across this pier and others. Wojnarowicz began to make work here alongside his early gallery shows, as both an intervention in the city and a repudiation of the idea that art happens only in assigned spaces. Although these buildings, now often collectively referred to as 'the piers,' are seen today as a site of artistic freedom and experimentation, it was also a dangerous area. The piers were the ideal site for cruising, illegal parties, and the use of drugs. Wojnarowicz first visited the piers whilst cruising, and the sexual charge of the space was an important motivating factor in his artworks there. When talking about this area, Wojnarowicz recalled "What I loved about them was that they were about as far away from civilization as I could walk, and I really loved that sense of detachment. It was like sitting with the entire city at your back and looking across the river." The remaining piers were demolished by the mid-1980s.

Industrial paint on walls/photograph: archival pigment print from slide - NYU Downtown Fales Library


Artwork Images

A Fire in My Belly (1986-87)

Artwork description & Analysis: A Fire in My Belly may refer to several unfinished films by the artist, or several versions of a film that was not totally completed. Two cuts by Wojnarowicz exist (a six and thirteen-minute edit), along with several other repurposings of the same footage. These include its use in the live performance ITSOFOMO, photographic stills taken directly from the Super 8 film in the Ant Series (1988-89) and it's appearance in Rosa Von Praunheim's documentary SILENCE=DEATH (1990).

The footage includes images from Wonarowicz's 1986 trip to Mexico, in which scenes of violence are juxtaposed with puppets, tarot cards, toys and other ephemera. Amongst those scenes are bull and cock fights, lucha libre, and people fist fighting on the streets. The footage also includes beggars on the streets of Mexico city, Aztec ruins and tourists. Wojnarowicz appears sewing two halves of a loaf of bread together, as well as his mouth, an image which would later become one of the strongest images linked to ACT-UP's Silence = Death campaign. Although often seen within the context of Wojnarowicz's later activism in relation to the AIDS crisis, the original edits of the film predate both his diagnosis and Hujar's death. Wojnarowicz himself suggested the film 'deals with ancient myth and it's modern counterpart. It explores structures of power and control'. It expresses his dissatisfaction with societal control (emblemized by the clocks and money also pictured swarmed with ants) and harkens back to an earlier ways of living before industrialization and capitalist structures dominated people's lives. Mexico stands in as a 'primitive' (as Wojnarowicz described it) civilization, one that whilst harsh is not estranged from the natural world, and human anger and aggression.

A new edit of this footage (one which foregrounded its resonance to the AIDS crisis) was presented at the exhibition Hide/Seek at the National Portrait Gallery in 2010, igniting another censorship scandal almost twenty years after the artist's death. The Catholic League, a religious lobbying organization, objected to the image of ants crawling over a cheap plastic crucifix placed on the ground, which they claimed was anti-Catholic 'hate speech'. Despite the support of many artists and the curators, A Fire in My Belly was removed from Hide/Seek exhibition due to political pressure, with accusations of censorship played out in the arts media. Many influential art world figures came out against the removal of the film, with the artist AA Bronson demanding that his work was removed from the exhibition in solidarity. Several board members resigned, and both the Robert Mapplethorpe and Andy Warhol foundations announced they would no longer support exhibitions at the Smithsonian.

Super 8mm film - NYU Downtown Fales Library
More David Wojnarowicz Artwork and Analysis:
Influences and Connections
Influences on Artist
Artists, Friends, Movements
Influenced by Artist
Artists, Friends, Movements

Interactive chart with David Wojnarowicz's main influences, and the people and ideas that the artist influenced in turn.
View Influences Chart

Artists

| | |
| --- | --- |
| | William Burroughs |
| | Jean Genet |
| | Guillaume Apollinaire |

Personal Contacts

Movements

| | |
| --- | --- |
| | East Village Art |
| | The Cinema of Transgression |
| | ACT-UP |
| | AIDS Art |
| | Queer Art |

Influences on Artist

David Wojnarowicz
Years Worked: 1978 - 1992
Influenced by Artist

Artists

| | |
| --- | --- |
| | Jason Woodson |
| | Shannon Ebner |
| | Henrik Olesen |
| | Adam Putnam |
| | Emily Royson |

Personal Contacts

| | |
| --- | --- |
| | Zoe Leonard |
| | Kiki Smith |
| | Karen Finley |
| | Lydia Lunch |
| | Ron Athey |

Movements
If you see an error or typo, please:
tell us
Cite this page

Content compiled and written by Vitoria Hadba Groom
Edited and revised, with Synopsis and Key Ideas added by Lewis Church
" Artist Overview and Analysis". [Internet]. . TheArtStory.org
Content compiled and written by Vitoria Hadba Groom
Edited and revised, with Synopsis and Key Ideas added by Lewis Church
Available from:
First published on 02 Jul 2018. Updated and modified regularly.


[Accessed ]