Artists
Louise Bourgeois
For Educators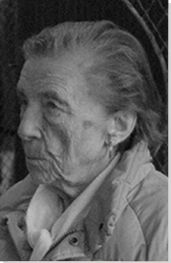 Louise Bourgeois
French-American Sculptor
Movements and Styles: Surrealism, Body Art, Installation Art, Proto-Feminist Artists
Born: December 25, 1911 - Paris, France
Died: May 31, 2010 - New York, New York, USA

"Expose a contradiction, that is all you need."

Synopsis
Louise Bourgeois's work, which spanned most of the 20th century, was heavily influenced by traumatic psychological events from her childhood, particularly her father's infidelity. Bourgeois's often brooding and sexually explicit subject matter and her focus on three-dimensional form were rare for women artists at the time. Beginning in the 1970s, she hosted Sunday salons in her Chelsea apartment, where students and young artists would take their work to be critiqued by Bourgeois, who could be ruthless and referred to the gatherings, with characteristically dry humor, as "Sunday, bloody Sunday". Nevertheless, this accessibility and willingness to advise younger artists was exceptional for an established artist of such standing. Her influence on other artists since the 1970s looms large, but is manifested most strongly in feminist-inspired body art and in the development of installation art.
Key Ideas
Bourgeois's artwork is renowned for its highly personal thematic content involving the unconscious, sexual desire, and the body. These themes draw on events in her childhood for which she considered making art a therapeutic or cathartic process.
Bourgeois transformed her experiences into a highly personal visual language through the use of mythological and archetypal imagery, adopting objects such as spirals, spiders, cages, medical tools, and sewn appendages to symbolize the feminine psyche, beauty, and psychological pain.
Through the use of abstract form and a wide variety of media, Bourgeois dealt with notions of universal balance, playfully juxtaposing materials conventionally considered male or female. She would, for example, use rough or hard materials most strongly associated with masculinity to sculpt soft biomorphic forms suggestive of femininity.
Biography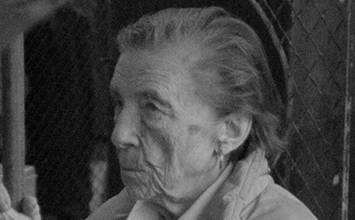 Childhood
Louise Bourgeois was born in Paris in 1911 and named after her father, Louis, who had wanted a son. Most of the year, her family lived in the fashionable St. Germain in an apartment above the gallery where her parents sold their tapestries. The family also had a villa and workshop in the countryside where they spent their weekends restoring antique tapestries. Throughout her childhood, Bourgeois was recruited to help in the workshop by washing, mending, sewing, and drawing. The workshop was overseen by Bourgeois's mother, Josephine, with whom she was very close. As an adolescent, Bourgeois attended the elite Lycee Fenelon in Paris. Tensions in the household, particularly the fact that her father's mistress (who was also Bourgeois's tutor) resided with the Bourgeois family, would later come to inform Bourgeois's highly autobiographical artwork.
- - - - - - - - - - - - - - - - - - - - - - - - - - - - - - - - - - - - - - - - - - - - - - - -
Louise Bourgeois Biography Continues

Important Art by Louise Bourgeois

The below artworks are the most important by Louise Bourgeois - that both overview the major creative periods, and highlight the greatest achievements by the artist.


Artwork Images

Femme Maison (1946-47)

Artwork description & Analysis: This series dealt with the dramatic changes in Bourgeois's private life in the early 1940s: marriage and domesticity, living in a foreign country, and mothering three children. Each drawing or painting in the series depicts a nude female figure whose head has been replaced by architectural forms that resemble houses. Bourgeois struggled to live up to her idealized memory of her own mother. These works suggest that she felt both trapped and exposed by the domestic responsibilities that consumed her life as she wrestled with finding her artistic voice.


Artwork Images

The Blind Leading the Blind (1947-49)

Artwork description & Analysis: The Blind Leading the Blind, constructed from pointed wooden planks attached to a flat beam, is an early sculpture in which Bourgeois used abstract forms to express personal feelings about her parents. The artist likens this piece to a table under which she spent time watching her parents' legs move across the room. Moreover, she recalls this memory as an unpleasant one, as she felt alienated from her parents and sought refuge under furniture.

Painted wood - Courtesy Cheim & Read, Galerie Karsten Greve, and Hauser & Wirth


Artwork Images

Femme Volage (Fickle Woman) (1951)

Artwork description & Analysis: Femme Volage is part of Bourgeois's Personnages series, made between 1945 and 1955. The series includes approximately 80 standing sculptures touching on the autobiographical themes that occupied Bourgeois throughout her career. Each piece resembled or recalled a person known to the artist. These abstract totemic figures were shown with no bases and were arranged in clusters that for Bourgeois referenced a reconstruction of the past. Femme Volage is a fractured piece made up of stacked wooden forms on a central rod that resembles a needle or spindle, tools that likely reference her mother's work as a weaver. This work also shows her early interest in the spiral form.

Painted wood and stainless steel - Solomon R. Guggenheim Museum, New York
More Louise Bourgeois Artwork and Analysis:
Influences and Connections
Influences on Artist
Artists, Friends, Movements
Influenced by Artist
Artists, Friends, Movements

Interactive chart with Louise Bourgeois's main influences, and the people and ideas that the artist influenced in turn.
View Influences Chart

Artists

| | |
| --- | --- |
| | Odilon Redon |
| | Pierre Bonnard |
| | Max Ernst |
| | Gertrude Stein |
| | John Cage |

Personal Contacts

| | |
| --- | --- |
| | Robert Goldwater |
| | Marcel Duchamp |
| | Peggy Guggenheim |
| | Joan Miró |

Movements

| | |
| --- | --- |
| | Cubism |
| | Impressionism |
| | Expressionism |
| | Surrealism |

Influences on Artist

Louise Bourgeois
Years Worked: 1938 - 2010
Influenced by Artist

Artists

| | |
| --- | --- |
| | Eva Hesse |
| | Louise Nevelson |
| | Lynda Benglis |
| | The Guerrilla Girls |
| | Sophie Calle |

Personal Contacts

| | |
| --- | --- |
| | Lucy Lippard |
| | Tracey Emin |

Movements

| | |
| --- | --- |
| | Feminist Art |
| | Installation Art |
Useful Resources on Louise Bourgeois
The books and articles below constitute a bibliography of the sources used in the writing of this page. These also suggest some accessible resources for further research, especially ones that can be found and purchased via the internet.
biography
written by artist
More Interesting Books about Louise Bourgeois

More Interesting Articles about Louise Bourgeois

If you see an error or typo, please:
tell us
Cite this page

Content compiled and written by The Art Story Contributors
Edited and published by The Art Story Contributors
" Artist Overview and Analysis". [Internet]. . TheArtStory.org
Content compiled and written by The Art Story Contributors
Edited and published by The Art Story Contributors
Available from:
[Accessed ]