Artists
Leonora Carrington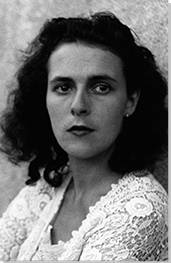 Leonora Carrington
British Painter
Movement: Surrealism
Born: April 6, 1917 - Clayton Green, Lancashire, England
Died: May 25, 2011 - Mexico City, Mexico

"I didn't have time to be anyone's muse... I was too busy rebelling against my family and learning to be an artist."

Summary of Leonora Carrington
Leonora Carrington established herself as both a key figure in the Surrealist movement and an artist of remarkable individuality. Her biography is colorful, including a romance with the older artist Max Ernst, an escape from the Nazis during World War II, mental illness, and expatriate life in Mexico. In her art, her dreamlike, often highly detailed compositions of fantastical creatures in otherworldly settings are based on an intensely personal symbolism. The artist herself preferred not to explain this private visual language to others. However, themes of metamorphosis and magic, as well as frequent whimsy, have given her art an enduring appeal.
Key Ideas
Carrington shared the Surrealists' keen interest in the unconscious mind and dream imagery. To these ideas she added her own unique blend of cultural influences, including Celtic literature, Renaissance painting, Central American folk art, medieval alchemy, and Jungian psychology.
Carrington's art is populated by hybrid figures that are half-human and half-animal, or combinations of various fantastic beasts that range from fearsome to humorous. Through this signature imagery, she explored themes of transformation and identity in an ever-changing world.
Carrington's work touches on ideas of sexual identity yet avoids the frequent Surrealist stereotyping of women as objects of male desire. Instead, she drew on her life and friendships to represent women's self-perceptions, the bonds between women of all ages, and female figures within male-dominated environments and histories.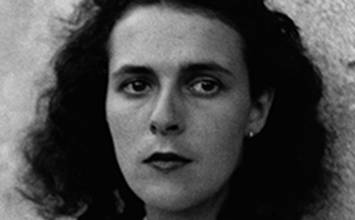 Leonora Carrington was born in 1917 to Harold Carrington, an English, self-made textiles magnate, and his Irish-born wife, Maurie Moorhead Carrington. Carrington spent her childhood on the family estate in Lancashire, England. There she was surrounded by animals, especially horses, and she grew up listening to her Irish nanny's fairytales and stories from Celtic folklore, sources of symbolism that would later inspire her artwork. Carrington was a rebellious and disobedient child, educated by a succession of governesses, tutors, and nuns, and she was expelled from two convent schools for bad behavior.
| | | |
| --- | --- | --- |
| Leonora Carrington's childhood, life, career, and various anecdotes | | Read Leonora Carrington's Biography |
Important Art by Leonora Carrington

The below artworks are the most important by Leonora Carrington - that both overview the major creative periods, and highlight the greatest achievements by the artist.


Artwork Images

The Meal of Lord Candlestick (1938)

Artwork description & Analysis: Completed shortly after her escape from England and the beginning of her affair with Max Ernst, this painting captures Carrington's rebellious spirit and rejection of her Catholic upbringing. "Lord Candlestick" was a nickname that Carrington used to refer to her father. The title of this work emphasizes Carrington's dismissal of her father's paternal oversight. In this scene, Carrington also transforms the ritual of the Eucharist into a dynamic display of barbarism: gluttonous female figures devour a male infant lying on the table. The table itself is a representation of one used in the great banquet hall in her parent's estate, Crookhey Hall. Carrington intentionally inverts the symbolic order of maternity and religion as a statement of her own subversive move towards personal freedom in France.

Oil on canvas - Private Collection


Artwork Images

Portrait of Max Ernst (1939)

Artwork description & Analysis: This early painting by Carrington was completed as a tribute to her relationship with the Surrealist artist Max Ernst. In the foreground, Ernst is shown enshrouded in a strange red cloak and yellow striped stockings holding an opaque, oblong lantern. A white horse, a symbol Carrington frequently included in her paintings as her animal surrogate, is shown poised and frozen in the background, observing Ernst. The two are alone in a frozen and desolate wasteland, a landscape symbolic of the feelings Carrington experienced while living with Ernst in occupied France.

Oil on canvas - Private collection


Artwork Images

Self-Portrait (c. 1937-38)

Artwork description & Analysis: This painting perfectly summarizes Carrington's skewed perception of reality and exploration of her own femininity. The artist has painted herself posed in the foreground on a blue armchair, wearing androgynous riding clothes, facing outward to the viewer. She extends her hand toward a female hyena, and the hyena imitates Carrington's posture and gesture, just as the artist's wild mane of hair echoes the coloring of the hyena's coat. Carrington frequently used the hyena as a surrogate for herself in her art and writing; she was apparently drawn to this animal's rebellious spirit and its ambiguous sexual characteristics. In the window in the background, a white horse (which may also symbolize the artist herself) gallops freely in a forest. A white rocking horse in a similar position appears to float on the wall behind the artist's head, a nod to the fairytales of the artist's early childhood. Carrington had been raised in an aristocratic household in the English countryside and often fought against the rigidity of her education and upbringing. This painting, with its doublings, its transformations, and its contrast between restriction and liberation, seems to allude to her dramatic break with her family at the time of her romance with Max Ernst. The distorted perspective, enigmatic narrative, and autobiographical symbolism of this painting demonstrate the artist's attempt to reimagine her own reality.

Oil on canvas - Metropolitan Museum of Art, New York
More Leonora Carrington Artwork and Analysis:
Influences and Connections
Influences on Artist
Artists, Friends, Movements
Influenced by Artist
Artists, Friends, Movements

Interactive chart with Leonora Carrington's main influences, and the people and ideas that the artist influenced in turn.
View Influences Chart

Artists

Personal Contacts

| | |
| --- | --- |
| | Carl Jung |
| | Sigmund Freud |

Movements

Influences on Artist

Leonora Carrington
Years Worked: 1936 - 2011
Influenced by Artist

Artists

Personal Contacts

| | |
| --- | --- |
| | Edward James |

Movements
If you see an error or typo, please:
tell us
Cite this page

Content compiled and written by The Art Story Contributors
Edited and published by The Art Story Contributors
" Artist Overview and Analysis". [Internet]. . TheArtStory.org
Content compiled and written by The Art Story Contributors
Edited and published by The Art Story Contributors
Available from:
First published on 25 Jan 2015. Updated and modified regularly.


[Accessed ]