Artists
Emmy Bridgwater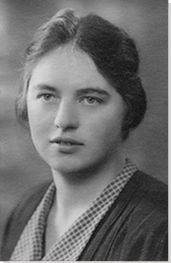 Emmy Bridgwater
English Surrealist Painter and Poet
Movement: Surrealism
Born: November 10, 1906 - Birmingham, United Kingdom
Died: March 13, 1999 - Solihull, United Kingdom

Summary of Emmy Bridgwater
The work of Emmy Bridgwater - her paintings, drawings, collage, and poetry - is throughout infused with melancholy and a macabre interest in the degenerative progression of life. As a relative enigma in her early years as an artist, in 1936 she attended The International Surrealist Exhibition in London and henceforth, for the following two decades became a fixture in the art world. The exhibition not only provided a great source of inspiration, but also introduced other artists into Bridgwater's life who would become lifelong friends, including Conroy Maddox and Edith Rimmington. Dealing with pain, and recognizing that emotional pain can be as acute and de-habilitating as physical affliction are themes that run throughout the artist's career. As such she must wear "necessary bandages", not wounded in the flesh, but instead in heart and mind. It is as though Bridgwater carries an inherent regret, which likely surrounds the fact that her career was fragmented and cut short by the need to sacrifice art to the care of her family.
Key Ideas
Bridgwater was an automatist, meaning that she practiced a reduction of conscious control when making art in the hope to expose hidden and unconscious aspects of her personality. She was influenced less by the intricate carefully painted dreamscapes of
René Magritte
and
Salvador Dali
, and more by the urgent and uncontrolled writhing line of
André Masson
. Indeed, she shared fellow artist,
Ithell Colquhoun's
belief that automatism is the best means to capture the phenomena of the natural world in a constant state of flux and metamorphic transformation.
Birds recur in almost all of Bridgwater's imagery, as they also often do in the work of other female Surrealists and particularly in that of
Leonora Carrington
,
Eileen Agar
, and
Edith Rimmington
. The bird taking flight at this moment in history represents a collective desire to be free from patriarchal tethers and to unite the opposites realms of heaven and earth; the bird is an iconic and revealing symbol of Surrealism.
Significantly, Bridgwater was individually responsible for establishing better ties between the two strands of the Surrealist Group in England, that of the Birmingham and the London contingents. She was a member of both groups and instead of upholding animosity like many others she divided her time, talents, and loyalty between both.
Bridgwater's poetry is generally apocalyptic and nihilistic in tone, with lots of symbolism of death and endings. There is a sense, as upheld by the dissident Surrealists headed by Georges Bataille, that Bridgwater successfully considers and illustrates recurring frustrations and nightmares that plague the human condition. She does so in contrast to displaying the lofty ideals and dreams that drive us, as were the focus of
André Breton
and his followers.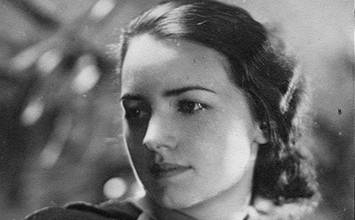 Emmy Bridgwater was born in Edgbaston, a district of Birmingham situated in the midlands of England. Her father was a chartered accountant and her mother a practicing Methodist. She was the couple's third and youngest daughter and appeared to enjoy a relatively comfortable middle-class childhood.
Important Art by Emmy Bridgwater

The below artworks are the most important by Emmy Bridgwater - that both overview the major creative periods, and highlight the greatest achievements by the artist.


Artwork Images

Stark Encounter (C. 1940)

Artwork description & Analysis: In this quick and automatic pen and ink drawing, Bridgwater includes one of her most typical motifs, the hybrid bird-woman. As in similar works, Stark Encounter shows figures in a state of metamorphosis against an empty backdrop. Robert Melville described Bridgwater's works as depicting "the saddening, half-seen 'presences' encountered by the artist on her journey through the labyrinths of good and evil [...] although they are dreamlike in their ambiguity they are realistic documents from a region of phantasmal hopes and murky desires where few stay to observe and fewer still remain clear-sighted." Furthermore, Jeremy Jenkinson says of her work "Her paintings, drawings and poems are places of organic fusion and painful gestation. No concession whatever is made to 'artistic good taste', whether classical or not. There is only instinct, and a primitive feeling for the metamorphoses at the origin of life; strange sequences of birds, eggs, eyes, little girls, open tombs, larvae and lianas in nondescript landscapes."

The bird motif is also extensively investigated by Remedios Varo, Leonora Carrington, and Edith Rimmington. Furthermore, even outside the powerful women's circle within this movement, Max Ernst was famous for depicting himself with birdlike features and for revealing his alter ego, Loplop, to be half man, and half bird. Indeed, the bird, throughout the Surrealist movement, signifies a desire for flight and freedom, but at the same time confirms (with a regretful tinge of melancholy) that humans are earth bound. The motif of the bird does many things; it also links the majestic heavens with daily existence, and suggests a time linkage between the ancient of days and those of now. Interestingly though, in this work by Bridgwater it appears that the female in the image is not metamorphosing voluntarily into a bird, but is instead being abducted and forced in some way to comply. Sadly, there is always a sense in the work of Bridgwater that freedom comes at a price, that she is writhing in struggle as her own transformation takes place.

Pen and Ink on paper - Royal Birmingham Society of Artists


Artwork Images

Night Work is About to Commence (1940-1943)

Artwork description & Analysis: In this painting, a black raven is the main character in a surreal landscape that is born of a marriage between inorganic and mechanical objects united in a large bathtub, or basin. Here a draped towel or sheet of fabric hangs over the edge upon which the bird is perched. There is the strong sense of the original Surrealist principle of creating unusual juxtapositions and uniting otherwise disparate objects in this work, much like the chance meeting of "sewing machine and an umbrella on a dissecting table" as stated in Breton's first manifesto (1924). Here we appear to have the sways and set-up of theatre meeting some sort of threatening spiked hammer. The overall message is one of looming threat combined with artifice.

The bathtub as a revealing and recurring motif in art, has been, and goes on to be repeated by other influential artists, in particular Frida Kahlo. The watery chamber is noted as a place where unconscious musing may rise to the surface, and as such the bathtub becomes a literal metaphor for human depth of emotion. As Bridgwater titles her painting, Night Work is About to Commence, it infers that the complex subconscious processes roused in the bathtub are anticipated to continue and be further enhanced during sleep. In technique and brushstroke, the work exemplifies the spontaneous, urgent, and rapidly painted quality of Bridgwater's paintings. Her rough, visible, and slightly frenzied brushstrokes reveal a searching, anxious, and seemingly agitated state of mind. The overall somber mood of the painting may indeed echo what was in fact a national state of depression brought on by the destruction and sadness associated with living in wartime Britain at the time.

Oil on wooden board - Birmingham Museums and Art Gallery


Artwork Images

Untitled (C. 1940s)

Artwork description & Analysis: In this drawing, we see Bridgwater's use of the automatist technique. There is little attempt to consciously control the movement of the hand, and the artist instead allows the subconscious to gain control. The same sense of violence, rapture, and sexuality, are all themes that Bridgwater shares with prolific French Surrealist artist André Masson. Masson's work has been described as "tortured and sensuous", and such would equally well describe this drawing by Bridgwater. Indeed, as limbs bend and elongate in this drawing, it is particularly similar to Masson's 1939 picture, The Genius of the Species.

The drawing also strongly recalls the experiments and automatic drawings of the artist/scientist couple, Grace Pailthorpe and Rueben Mednikoff. Mednikoff was a poet and a painter, and Pailthorpe, a surgeon who started to try and help female delinquents to resolve inner conflict by revealing subconscious desires through art. Pailthorpe's paintings similarly depict writhing limbs and globular breast like forms. She insisted throughout her career that attempting to make visible subconscious musings was a therapy, and ultimately, the only way to deal with past experiences as well as to move forward and better understand life.

Ink on Paper - Birmingham Museums and Art Gallery
More Emmy Bridgwater Artwork and Analysis:
Influences and Connections
Influences on Artist
Artists, Friends, Movements
Influenced by Artist
Artists, Friends, Movements

Interactive chart with Emmy Bridgwater's main influences, and the people and ideas that the artist influenced in turn.
View Influences Chart

| | | | | |
| --- | --- | --- | --- | --- |
| Artists | | Personal Contacts | | Movements |

Influences on Artist

Emmy Bridgwater
Years Worked: 1922 - 1986
Influenced by Artist

| | | | | |
| --- | --- | --- | --- | --- |
| Artists | | Personal Contacts | | Movements |
If you see an error or typo, please:
tell us
Cite this page

Content compiled and written by Alexandra Duncan
Edited and revised, with Synopsis and Key Ideas added by Rebecca Baillie
" Artist Overview and Analysis". [Internet]. . TheArtStory.org
Content compiled and written by Alexandra Duncan
Edited and revised, with Synopsis and Key Ideas added by Rebecca Baillie
Available from:
First published on 01 Apr 2019. Updated and modified regularly.


[Accessed ]