Artists
Eva Hesse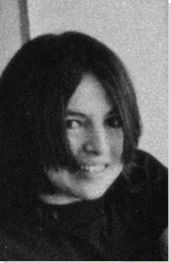 Born: January 11, 1936 - Hamburg, Germany
Died: May 29, 1970 - New York, New York

"I think art is a total thing. A total person giving a contribution. It is an essence, a soul.. In my inner soul art and life are inseparable."

Summary of Eva Hesse
Eva Hesse is one of the most renowned American artists to come of age in the immediate aftermath of The Abstract Expressionists. Having fled her native Germany during the rise of Nazism, Hesse was originally schooled in American abstract painting and commercial design practices. She originally pursued a career in commercial textile design in New York City, but Hesse's practice as an expressionist painter led her to increasingly experiment with industrial and every-day, or "found" materials, such as rope, string, wire, rubber, and fiberglass. Reducing her means in the spirit of Minimalism, Hesse explored by way of the simplest materials how to suggest a wide range of organic associations, psychological moods, and what might be called proto-feminist, sexual innuendo. She also experimented with expressing semi-whimsical states of mind rarely explored in the modern era until her all-too-brief debut. Thus Hesse arrived quickly at a new kind of abstract painting, as well as a kind of so-called "eccentric," freestanding sculpture.
Key Ideas
Professionally trained as an abstract painter and commercial designer, Hesse is a paradigmatic postwar American artist, much like Ellsworth Kelly, who regarded painting not as a two-dimensional surface, but as an object on the wall to be extended into the space of the viewer before it. Mimicking the organic vulnerability of the human body itself, work by Hesse seems to take on a tentative or even ephemeral life of its own, its material density apparently enlivened by some invisible, psychological momentum.
Much of Hesse's work might be thought of as a form of poetic, three-dimensional montage, a conjoining of disparate parts culled from diverse sources and combined, or arranged in ways that suggest moments of quiet reflection on the world around us.
Hesse's life was plagued by various kinds of physical and emotional hardship, ranging from political persecution to familial illness and depression, not least of all her eventual suffering and demise from cancer. Nevertheless, Hesse boldly forged ahead and made the most of her professional circumstances, ultimately to create abstract and endlessly evocative works free of any socio-political agenda.
Hesse was among the first artists of the 1960s to experiment with the fluid contours of the organic world of nature, as well as the simplest of artistic gestures. Some observers see in these qualities latent, proto-feminist references to the female body; others find in Hesse's languid forms expressions of wit, whimsy, and a sense of spontaneous invention with casually found, or "everyday" materials - approaches that show the diversity of
Post-Minimalist
practice.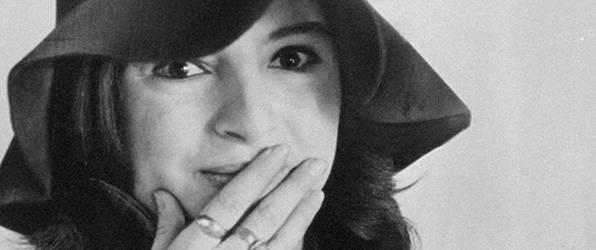 Eva Hesse was born into a German-Jewish family during the social and political turmoil brought about by the rise of the Nazi regime in Hamburg. Family life under the Nazis was difficult for the Hesses; Eva's father, Wilhelm, was barred from his law practice, and mother, Ruth, frequently suffered bouts of depression. Intent on keeping their children safe after the November pogrom of 1938 ("Kristallnacht"), Eva and her sister Helen were sent to a Dutch children's home (or internment camp - by some accounts). The family was later reunited in England, from where they made their way to the United States.
Important Art by Eva Hesse

The below artworks are the most important by Eva Hesse - that both overview the major creative periods, and highlight the greatest achievements by the artist.


Artwork Images

Untitled (1960)

Artwork description & Analysis: At 24, Eva Hesse was well informed on matters of recent art history, such as the Abstract Expressionist ethos of the New York School and its "second generation" response in the form of Color Field Painting. In 1960 she set out as an independent artist, producing a series of what have since come to be referred to as "spectre pictures," according to curator E. Luanne McKinnon. What unites these expressionistic abstractions is their flirtation with imagery of the human body and self-portraiture, while they nonetheless seek to express something comparatively intangible, a recurring psychological motif such as a state of mind, a mood or a memory.

In this piece, Hesse hints at the common format of a studio-based self-portrait by the painter standing at her easel, although one would not see this at the outset, which is precisely Hesse's intention. As in many of the works from this series, Untitled presents a largely monochromatic palette of green pigment accentuated, or visually compartmentalized, by sharply contrasting tonalities articulating the two-dimensional space of the canvas. The compartmental imagery of Untitled will be repeated in Hesse's sculpture, such as in the Repetition Nineteen pieces, and may have been influenced by Hesse's exposure to the work of Louise Nevelson in MoMA's contemporaneous Sixteen Americans show. The gestural brushwork here derives from Hesse's training in the Abstract Expressionist style, while her restricted color scheme and compartmental leanings might be attributed to her study under Albers. All speaks to her desire to simplify, reduce and visually pare the subject down to its most essential qualities.

Oil on canvas - Private collection, Zurich


Artwork Images

Ringaround Arosie (1965)

Artwork description & Analysis: A German exhibition by Jean Tinguely may have triggered the kitschy, playful vein of Ringaround Arosie, although Hesse was already familiar with the erotic surrealism of Marcel Duchamp. We might also see in this work the playful, absurd qualities of Dada, as well as the more fantastic, futuristic elements of late Bauhaus as manifested in the abstract theatrical costumes of Oskar Schlemmer and others of pre-war German design culture. Hesse has identified the two central objects as a breast and a penis, which lends the work a humorous quality; at the same time, the relief exudes a stereotypically feminine persona with its pink tonality and craft-like texture. The title, which recalls a well-known childhood game with a haunting subtext referring to "falling down" or similarly suffering a calamity, has been interpreted as a statement of Hesse's own desire at that time to become a mother. As if giving birth to another dimension in her own work, this first relief by Hesse is an important landmark in her evolving path from painting to so-called "eccentric" sculpture.

Pencil, acetone, varnish, enamel, paint, ink, and cloth-covered electrical wire on paper-mache and masonite - The Museum of Modern Art, New York.


Artwork Images

Hang Up (1966)

Artwork description & Analysis: The seemingly simple addition of the long metal rod to a canvas in Hang Up dramatically transformed a painting into a sculpture, symbolizing the artist's own transition from working in two to three dimensions. Hesse called Hang Up her earliest important artistic "statement", due to its successful manifestation of her fascination with "absurdity." The wire juts out seemingly too far into the space before the "picture", and the cloth-wrapped frame of the canvas contrasts strongly with the metal loop. The soft and hard textures are subtle testaments to the self-contradictory nature of much of Hesse's sculpture, keeping any given work's meaning shrouded in mystery. The rod protruding from the canvas might even be said to evoke the erotic, as did the orbs in Ringaround Arosie.

Acrylic paint on cloth over wood; acrylic paint on cord over steel tube - Art Institute of Chicago
More Eva Hesse Artwork and Analysis:
Influences and Connections
Influences on Artist
Artists, Friends, Movements
Influenced by Artist
Artists, Friends, Movements

Interactive chart with Eva Hesse's main influences, and the people and ideas that the artist influenced in turn.
View Influences Chart

| | | | | |
| --- | --- | --- | --- | --- |
| Artists | | Personal Contacts | | Movements |

Influences on Artist

Eva Hesse
Years Worked: 1960 - 1970
Influenced by Artist

If you see an error or typo, please:
tell us
Cite this page

Content compiled and written by The Art Story Contributors
Edited and published by The Art Story Contributors
" Artist Overview and Analysis". [Internet]. . TheArtStory.org
Content compiled and written by The Art Story Contributors
Edited and published by The Art Story Contributors
Available from:
First published on 01 Jul 2009. Updated and modified regularly.


[Accessed ]