Artists
Victor Brauner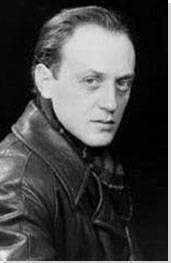 Victor Brauner
French-Romanian Painter, Sculptor, and Illustrator
Movements and Styles: Dada, Surrealism
Born: June 15, 1903 - Piatra Neamt, Romania
Died: March 12, 1966 - Paris, France

"You will like my painting because it's unknown world is peopled with somnambulists, incubi, succubi, lycanthropes, ephialtes, phantoms, specters, sorcerers, seers, mediums and a whole fantastic population"

Summary of Victor Brauner
A leading member of the Romanian avant-garde, Brauner is best known for his explorations of spiritualism, myth, and prediction in which he combined elements of folk or primitive art with the unusual juxtaposition of objects and forms. Although he initially experimented with a range of approaches including Dada and Expressionism, Brauner is most prominently associated with the Surrealists and he was an active member of the group between 1925 and 1948, working closely with André Breton himself amongst others. During his career, Brauner incorporated many and diverse influences into his work to develop a unique personal style which incorporated the use of flattened perspectives, vivid colors, and a complex iconography.
Key Ideas
Known for his eclectic use of imagery, Brauner developed a very individual visual lexicon, incorporating signs and symbols from a diverse range of sources including religion and mysticism into his work. He used these representations as a vehicle to present his own emotions and interactions, claiming that his work was predominantly autobiographical. The personal nature of these emblems, however, makes it difficult for the viewer to interpret them with any great degree of precision.
Ideas associated with prophecy become more dominant in Brauner's work after 1938 when he appeared to correctly predict the loss of one of his eyes in a fight (eyes had been a reoccurring theme in much of his early work). In doing so, he gained a reputation amongst the Surrealists as seer, also believing himself to be one. After the incident his work became more introspective and symbols such as a prophetic cyclops eye are common.
Many of Brauner's works contain fantastical and often grotesque hybrid creatures in which humans, animals and machines are combined to produce bizarre and often unsettling images. In creating these, the artist depersonalized the human form and had the opportunity to write his anxieties onto representations of his own body and the bodies of others, particularly women.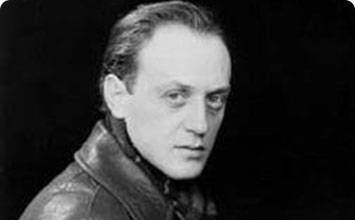 Victor Brauner was born in 1903 in Piatra Neamț, in the Romanian region of Moldavia, the third of six children. His father, a Jewish timber merchant, relocated the family to Hamburg, Germany from 1907-1910, and to Vienna in 1912. In 1913 Brauner built his own easel and began to experiment with painting. When the family returned to Romania in 1914, he continued his schooling at the Lutheran school in Brăila, with a focus on zoology.
Important Art by Victor Brauner

The below artworks are the most important by Victor Brauner - that both overview the major creative periods, and highlight the greatest achievements by the artist.


Artwork Images

Self-Portrait with Plucked Eye (1931)

Artwork description & Analysis: Self-Portrait with Plucked Eye shows the artist's face with his eye missing and the eye cavity hanging open. The figure is seen head-on, with the one remaining eye staring directly at the viewer in a penetrating manner. This image is more representational than many of Brauner's works, depicting a self-portrait painted in the mirror, accurate apart from the eye. The muted colors and lack of blood or gore give the piece a dream-like feel and reinforce the uncanny juxtaposition of realism and Surrealism.

Mutilated or transposed eyes were a reoccurring theme for Brauner appearing in many of his works including Mediterranean landscape (1932), The Last Journey (1937), and Painted from Nature (1937). Eyes were also an important symbol in the wider Surrealist canon, famously appearing in the eyeball slicing scene at the start of Dalí's Un Chien Andalou (1929) an in Georges Bataille novella Story of the Eye (1928). Seven years after this image was painted, Brauner lost an eye when he intervened in a fight between two Spanish painters, Oscar Domínguez and Esteban Francés. After the incident Brauner gained a reputation amongst the Surrealists as a clairvoyant and his work became less satirical and more focused on magic and the occult.

Oil on canvas - Centre Georges Pompidou, Paris


Artwork Images

The City I Dream (1937)

Artwork description & Analysis: This cityscape, with its bold colors and illustrative style shows the influence of Italian Surrealist painter Giorgio de Chirico on Brauner. De Chirico painted eerie town squares using bright colors and severe, elongated shadows and his scenes were often populated by single figures. In this image Brauner takes de Chirico's concept and interrogates it through the replacement of buildings with body parts and items of clothing. This transposition of items within a framework of normality was a hallmark of the Surrealist movement. Brauner experimented widely with different styles and techniques throughout his career and this image demonstrates his ability to appreciate and absorb the work of others whilst still making his own unique images.

The addition of the incongruous military figure in the foreground is particularly interesting, his dress resembles that of a toy soldier or bandmaster but despite his well-dressed figure, he preaches to an empty street. It is possible that this was a political comment on the increasing turmoil in Germany, portraying the Nazi government as an inflated and ridiculous figure. Brauner had tackled political subjects previously painting a Surrealist version of the German dictator in 1934, simply entitled Hitler.

Oil on canvas


Artwork Images

Anatomy of Desire (1935)

Artwork description & Analysis: In his Anatomy of Desire series, Brauner sketched diagrams of female figures with the additional of mechanical elements, each image also contains explanatory notes. In this work, the figure has a shrunken head with two 'headlamps' in place of eyes, two 'levers of excitation' through the center of the face, and an elongated 'nutritive tube' which is shown leading into the mouth of a human head to the left side of the sketch. The large rings through the breasts are labelled as 'handholds for life'. Instead of hands, the figure has a claw- or pincer-like appendage on the right ('castrating forceps') and a horn-like limb on the left ('esophageal milking machine'). The sexual organs are labelled as 'the best of the best' and the figure also has two 'sexual pedals' emerging from its inner thighs.

By depicting the body as a conglomeration of organic, artificial, and mechanical parts which are both dangerous and erotic, Brauner represents his own desires and anxieties. For instance, the juxtaposition of the two arms, one which terminates in a sharp tool intended for 'castration', the other in a 'milking machine' intended to nourish and nurture, demonstrates Brauner's notion of the female body as the source of both creation and destruction. Brauner continued to explore the human (usually female) body as a fragmented form in subsequent works, such as Mitsi (1939), and Homme idéal (1943).

This presentation of the female form in a de-humanized way occurs in much Surrealist work. Often women were not presented as subjects but as projections of the artists own concepts of femininity and the female body became the ultimate Surrealist object causing it to be fetishized and mystified by some of the male artists. This is particularly true of the reoccurring Surrealist trope of the 'devouring female' seen represented here in the presence of the 'castrating tool'. Similar themes can be found in the work of Andre Masson and Felix Labisse and in artistic and literary presentations of women as praying mantis or with vagina dentata.

Pencil on paper
More Victor Brauner Artwork and Analysis:
Influences and Connections
Influences on Artist
Artists, Friends, Movements
Influenced by Artist
Artists, Friends, Movements

Interactive chart with Victor Brauner's main influences, and the people and ideas that the artist influenced in turn.
View Influences Chart

| | | | | |
| --- | --- | --- | --- | --- |
| Artists | | Personal Contacts | | Movements |

Influences on Artist

Victor Brauner
Years Worked: 1924 - 1966
Influenced by Artist

Artists

Personal Contacts

| | |
| --- | --- |
| | Gherasim Luca |
| | Gellu Naum |
| | Ilarie Voronca |

Movements
If you see an error or typo, please:
tell us
Cite this page

Content compiled and written by Alexandra Duncan
Edited and revised, with Synopsis and Key Ideas added by Kate Stephenson
" Artist Overview and Analysis". [Internet]. . TheArtStory.org
Content compiled and written by Alexandra Duncan
Edited and revised, with Synopsis and Key Ideas added by Kate Stephenson
Available from:
First published on 22 May 2018. Updated and modified regularly.


[Accessed ]