You cannot define electricity. The same can be said of art. It is a kind of inner current in a human being, or something which needs no definition.
I don't believe in art. I believe in artist.
To all appearances, the artist acts like a mediumistic being who, from the labyrinth beyond time and space, seeks his way out to a clearing.
I have forced myself to contradict myself in order to avoid conforming to my own taste.
The individual, man as a man, man as a brain, if you like, interests me more than what he makes, because I've noticed that most artists only repeat themselves.
[Art] is paradoxical. It is almost schizophrenic. On one side I worked from a very intellectual form of activity, and on the other de-deifying everything by more materialistic thoughts.
When I discovered ready-mades I thought to discourage aesthetics. In Neo-Dada they have taken my ready-mades and found aesthetic beauty in them. I threw the bottle-rack and the urinal into their faces as a challenge and now they admire them for their aesthetic beauty.
The idea of repeating, for me, is a form of masturbation.
The readymade is the consequence of the refusal which made me say: There are so many people who make pictures with their hands, that one should end up not using the hand.
I am still a victim of chess. It has all the beauty of art, and much more. It cannot be commercialized. Chess is much purer than art in its social position.
Biography of Marcel Duchamp
Childhood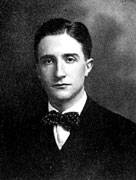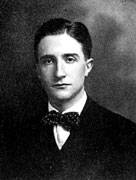 Marcel Duchamp was raised in Normandy, in a family of artists. His father was mayor of Blainville and his mother raised their seven children and painted landscapes depicting the French countryside. Family time was spent playing chess, reading, painting, and playing music. One of Marcel's earliest artworks, Landscape at Blainville (1902), painted at age fifteen, reflected his family's love of Claude Monet. Marcel was close to his two older brothers, and in 1904, after both had left home to become artists, he joined them in Paris to study painting at Académie Julian. His brother, Jacques Villon, supported him during his studies, and Marcel earned some income by working as a cartoonist. Duchamp's early drawings evince his ongoing interest in visual and verbal puns.
Early Training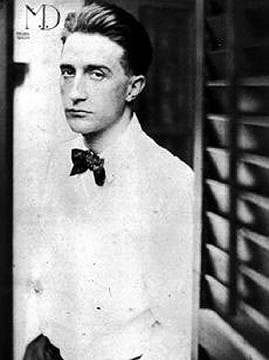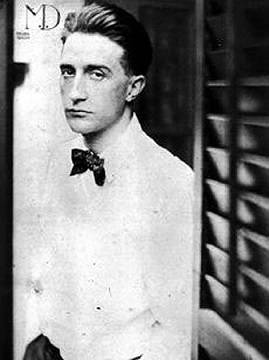 Paris in the early 1900s was the ideal place for Duchamp to become acquainted with modern trends in painting. Duchamp studied Fauvism, Cubism, and Impressionism, and was captivated by new approaches to color and structure. He related above all to the Cubist notion of reordering reality, rather than simply representing it. His early paintings, such as Nude Descending A Staircase (1912), illustrate Duchamp's interest in machinery and its connection to the body's movement through space, implicit in early Modernism. However, Duchamp was most attracted to avant-garde notions of the artist as an anti-academic, and felt an affinity in this respect with one of his early heroes, the Symbolist painter and graphic artist, Odilon Redon. Early in his career, Duchamp developed a taste for the mysterious allure of Symbolist subject matter, such as the woman as elusive femme fatale. This deep-seated interest in the themes and exploration of sexual identity and desire would lead Duchamp toward Dadaism and Surrealism.
Mature Period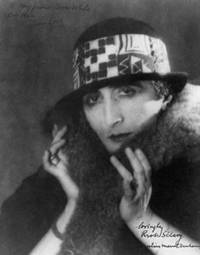 In 1911, the twenty-five-year-old Marcel Duchamp met Francis Picabia, and the following year attended a theater adaptation of Raymond Roussel's Impressions d'Afrique with Picabia and Guillaume Apollinaire. This experience, and Roussel's inventive plots and puns in particular, made a deep impression on Duchamp. He noted that, for the first time, he "felt that as a painter it was much better to be influenced by a writer than by another painter." This interest in cross-genre pollination would influence the artist to develop an eclectic approach to art making.
In 1915, Duchamp immigrated to New York and conceived and manufactured several readymades. By signing them, Duchamp laid claim to found objects, such as a snow shovel, a urinal, or a bicycle wheel. These objects, tied symbolically to themes of desire, eroticism and childhood memory, were designed to show the absurdity of canonizing avant-garde art practice.
He also devoted seven years - 1915 to 1923 - to planning and executing one of his two major works, The Bride Stripped Bare by Her Bachelors, Even, or The Large Glass. This installation of machinery wedged between glass panels was Duchamp's first "aesthetic manifesto," marking his rejection of outmoded painterly obsessions with pleasing the eye (in a theory he called the "Retinal Shudder"). The Bride Stripped Bare by Her Bachelors, Even, or The Large Glass thematically investigated eroticism and desire, which was typical of Duchamp's oeuvre.
Later Years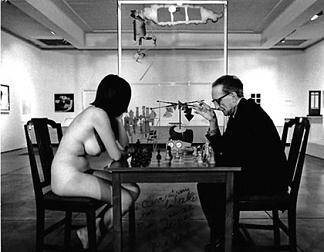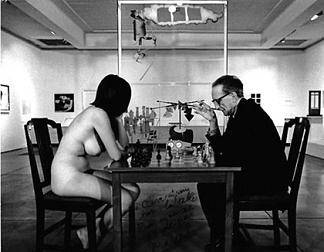 As Surrealism became popular in France, Duchamp traveled between New York and Paris, participating in printed textual projects, sculptural installations, and collaborations in all mediums with the Surrealists. Yet Duchamp always stayed away from groups - that invariably came with their group politics. He was never truly part of the Surrealist group. Moreover, he was not really part of Dada either. According to research by curator and writer Catherine Craft, Duchamp's readymades actually preceded the founding of the Dada movement in Zurich. As they fit the overall mindset of the movement, much later, when Dada was superceded by Surrealism, Duchamp was able to align himself with Dada, and thereby include his art in art history without fully immersing himself in the movement.
As of 1920, Duchamp adopted an alternate female persona, Rrose Selavy, to fully explore ideas of sexual identity. He continued to make readymades and exhibited his famous Bottle Rack series - an edition of eight bottle racks signed by Duchamp - in 1936. Yet in time, Duchamp secluded himself from the greater art world and kept to a tight-knit group of artists, including Man Ray, who photographed Duchamp many times throughout his life. For over twenty years Duchamp labored in complete secrecy at his second masterwork, Etant donnes, an elaborate, sexualized diorama (the work is currently permanently installed at the Philadelphia Museum of Art). He shunned the public eye, preferring instead to play chess with select guests until his death in 1968.
The Legacy of Marcel Duchamp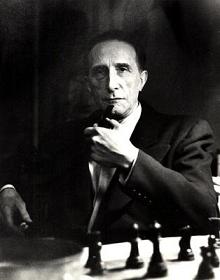 After he withdrew from the art world, Duchamp remained a passive, if influential, presence in New York avant-garde circles until he was rediscovered in the 1950s by Robert Rauschenberg and Jasper Johns. Interestingly, at around this time Duchamp welcomed an association with Dadaism - willing to be associated with a group many years after the group's demise, without ever having to confirm to the politics and issues that usually rule group dynamics. Duchamp virtually wrote himself into the movement, and thereby, art history.
Duchamp's insistence that art should be an expression of the mind rather than the eye or the hand spoke to Minimalists and Conceptual artists alike. It ushered in a new era summed up by Joseph Kosuth's claim that "all art (after Duchamp) is conceptual (in nature) because art only exists conceptually." The seminal concept of the mass-produced readymade was eagerly seized upon not only by Andy Warhol and other Pop artists who claimed Duchamp as their founding father but also, owing to its performative aspects, by Fluxus, Arte Povera and Performance artists.
Duchamp's radical critique of art institutions made him a cult figure for generations of artists who, like him, refused to go down the path of a conventional, commercial artistic career. Though his work was admired for its wide-ranging use of artistic materials and mediums, it is the theoretical thrust of Duchamp's eclectic but relatively limited output that accounts for his growing impact on successive waves of 20th-century avant-garde movements and individual artists who openly acknowledged his influence.
Content compiled and written by The Art Story Contributors
Edited and published by The Art Story Contributors
"Marcel Duchamp Artist Overview and Analysis". [Internet]. .
TheArtStory.org
Content compiled and written by The Art Story Contributors
Edited and published by The Art Story Contributors
Available from:
First published on 21 Nov 2011. Updated and modified regularly
[Accessed ]