Inner Anxiety Made Visible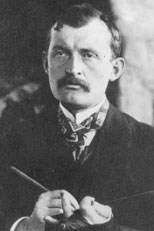 Edvard Munch
Edvard Munch (1863 –1944) was the Norwegian painter who is best remembered for creating The Scream (1893), a picture which has become an icon of modern anxiety and alienation.
Read More About Edvard Munch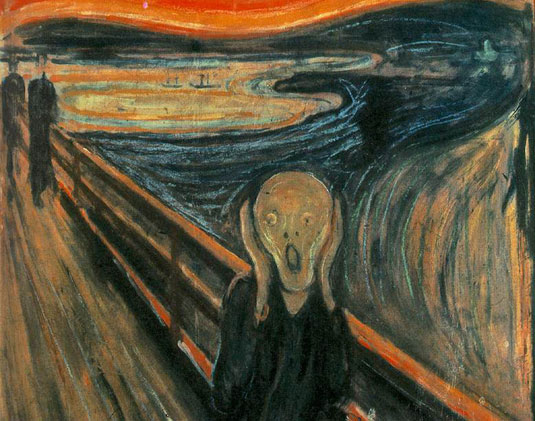 Edvard Munch's The Scream, 1893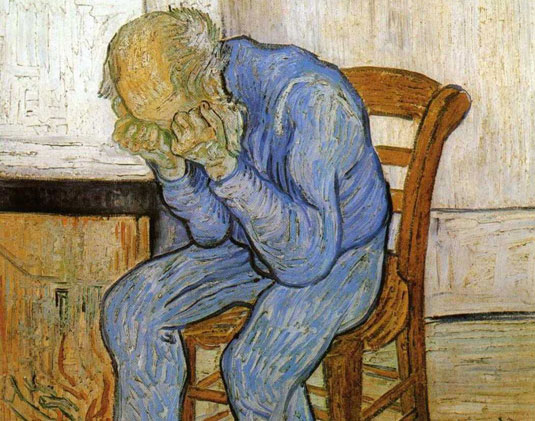 Vincent Van Gogh's Eternity's Gate, 1890
Although The Scream has long been seen as a singular image – an anomaly in its own time and a timeless icon of the modern psyche – the picture in fact relates closely to others of the same period, both by Munch and his contemporaries. Scenes of figures staring pensively into the distance were common in Norwegian art. The key difference between most other contemporary scenes and The Scream was the influence of Symbolism. Munch had learnt much from the style of painters such as Paul Gauguin and Vincent Van Gogh, and their example encouraged him to use bright color to flatten his forms and to use dark outlines to lend them further force. The undulating lines that Van Gogh deploys in works such as Eternity's Gate may have been a particularly important influence on Munch's approach to The Scream.

Considering that Eternity's Gate was made in the highly-anguished last year of Van Gogh's life, the painting also provides a precedent for Munch's image of extreme distress.

Munch's painting was inspired by a disturbing episode he had while out walking friends in coastal Oslo at sunset. In the last light of day he was overcome by a deathly tiredness and as he stopped to rest he saw "the flaming clouds like bloodstained swords". Then shaking with fright he "felt how a long unending scream was going through the whole of nature."

Although there is much that ties these two masterpieces together, ultimately, it is unlikely that Van Gogh's picture was a direct influence on The Scream as it is unlikely Munch ever saw the earlier work.

While The Scream, like Eternity's Gate, reflects the artist's mental disturbance, The Scream pushes into more amplified distortion and primitive expression and is therefore categorized as an early example of Expressionism.
The Visceral Response
The Modern Crowd
The Image Comparison Learning Tool was developed for The Art Story Foundation by
Stephen Knudsen
and
Morgan Falconer
. Please visit
www.SteveKnudsen.com
for full information on this methodology and for further information on The Beardsley ICU System.