The Fantastic and the Real

Gustave Courbet
Gustave Courbet was the father of Realism in 19th century painting..
Read More About Gustave Courbet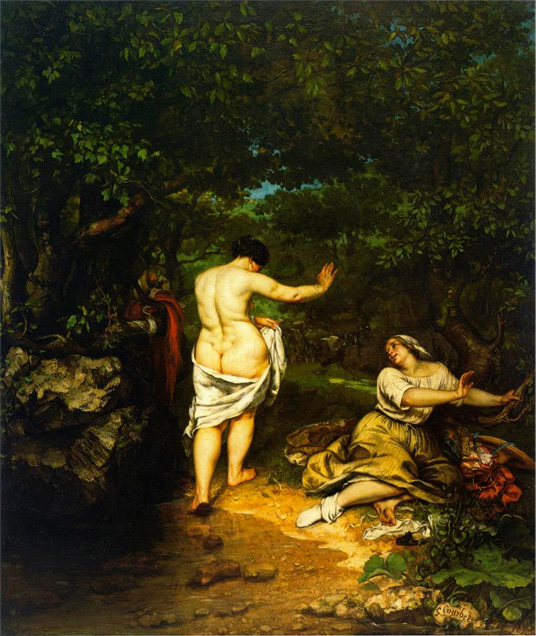 Gustave Courbet, The Bathers, 1853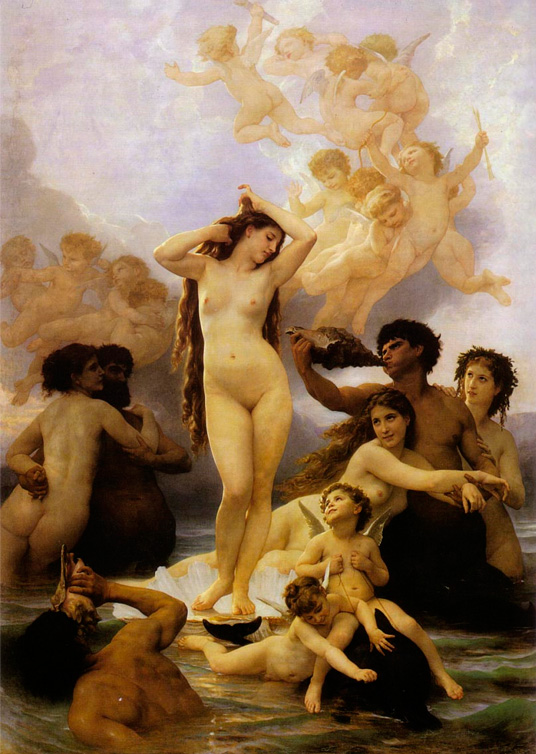 William-Adolphe Bouguereau, Birth of Venus, 1879
Fantasy was an important tool in Bouguereau's effort to keep the viewer at a distance from the nude in his picture: his mythological setting removes her to the realms of fiction. In comparison, Courbet's approach stresses realism: the subject contains only a vague reference to a classical subject, and the backdrop feels familiar to every viewer. This realistic setting was made all the more unsettling by the dirty foot and fallen stocking of the seated figure, which, for some, suggested immorality. Nevertheless, the picture proved influential, in part because of its liberated informality, which for many evoked modern life. While Bouguereau strived to make his invention appear seamless, Courbet introduced jarring effects precisely to draw attention to images.
The Body
Back to Courbet Comparison Page
The Image Comparison Learning Tool was developed for The Art Story Foundation by
Stephen Knudsen
and
Morgan Falconer
. Please visit
www.SteveKnudsen.com
for full information on this methodology and for further information on The Beardsley ICU System.