Artists
Jack Tworkov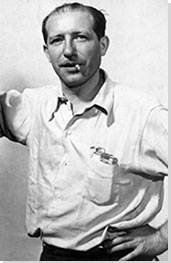 Born: August 15, 1900 - Biala Podlaska, Poland
Died: September 4, 1982 - Provincetown, Massachusetts

Summary of Jack Tworkov
Not necessarily a household name, Jack Tworkov nonetheless inhabited a central position in the formation of Abstract Expressionism in the middle of the 20th century. He was not known for the carousing and drinking of some of his more famous colleagues, but his dedication to self-exploration through the painting process embodied the ethos and intellectual curiosity of the downtown art scene. Using bold gestural strokes, Tworkov explored the gray areas between figuration and abstraction and flatness and illusionistic depth. A dedicated teacher for many decades, his later forays into more geometric and linear compositions sparked dialogues with younger artists and artistic styles such as Minimalism and Post-Minimalism.
Key Ideas
Like many American artists at the time, Tworkov worked his way through European styles before embracing bold gestural painting, but Tworkov always spoke of the importance of these precursors and influences and insisted that all art was in dialogue with each other.
Throughout much of his career, Tworkov retained figurative elements in his paintings. While relinquishing recognizable figures, Tworkov abstracted body parts to shapes and lines, suggestive of the human form without being illustrative. Tworkov relished this ambiguity and the ways in which it would bring the viewer into the painting.
In many ways Tworkov embodied the tenets of
Action Painting
, creating a dialogue between colors and forms by responding to each stroke of paint as he placed it on the canvas, but he also increasingly relied on an underlying geometric, or grid, structure to construct his complex compositions.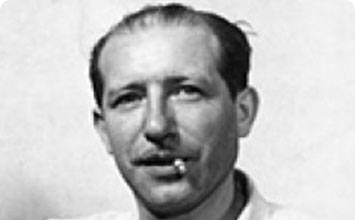 Jack Tworkov, born Yakov Tworkovsky, was born to tailor Hyman Tworkovsky and Ester Singer in Biala Podlaska, a village on the border of Poland and the Russian Empire. Tworkov's father was a widower with five children, while his mother was a divorceé with no children. This made childhood tense for Tworkov, as there was significant hostility toward his mother from her stepchildren. Biala Podlaska was a garrison town at the time, and Tworkov's father worked for the Russian Army. Tworkov's father emigrated to start a tailor shop on Ludlow Street in Manhattan, followed in September 1913 by Tworkov, his mother, and younger sister, Janice.
Important Art by Jack Tworkov

The below artworks are the most important by Jack Tworkov - that both overview the major creative periods, and highlight the greatest achievements by the artist.


Artwork Images

Seated Woman (Wally) (1934-36)

Artwork description & Analysis: In this figure study, Tworkov depicts his wife, Wally. Wearing pink and white, she sits, leaning on a table to her side with her hands clasped, facing the viewer. Her skirt rests on her thighs, revealing knee-high stockings on her slightly spread legs. The indistinct background consists of grays and ochres and gives no clue as to the setting. The chair, or bench, on which she sits has a light blue color, and one can see the shadows of the table legs on the mustard-colored floor.

Showing influences of Cubism, Seated Woman also seems to draw from the sketchy nature of Arshile Gorky's Portrait of the Artist with his Mother (1926-29) and the color palette of de Kooning's men from the mid-1930s. The visible brushstrokes and the indistinct edges give a sense that Wally is blending in with or emerging from the background, intimately tied to her setting. While drawn to the bold experiments by European modernists, during this time Tworkov largely painted landscapes and urban scenes that were common among Social Realists, but Seated Woman shows a more psychological probing. The prominence of her facial features contrasted against the softness of her skin evokes a subtle force in her facial expression, perhaps a feeling of anxiety, or at least a deep intensity, that stands out against the drab background.

Oil on canvas - Private Collection


Artwork Images

Untitled (Study for Christmas Morning) (1951)

Artwork description & Analysis: Bold strokes of red and black hover before a light blue and gray background and bare canvas to create an abstract space in Untitled (Study for Christmas Morning) (1951). The strokes seem to outline indistinct shapes, even objects, that appear to rise above the blue ground in a three-dimensional arrangement, and the straight black stroke brushed across the canvas, two-thirds of the way up, suggests a horizon line. Tworkov succeeds in creating a pictorial ambiguity that gives the composition dynamism. The red form on the left seems more calligraphic than object-like, but the black stroke underneath it is suggestive of a shadow cast by a three-dimensional form.

Throughout the 1940s, Tworkov painted several still-lifes that drew from Cézanne, Picasso, Braque, and even Miró, but in Untitled (Study for Christmas Morning), Tworkov dispenses with the stylistic similarities, finding his own voice and, in his words, "striv[ing] for simple statement, direct, spontaneous, enthusiastic." Given the tile of the piece, one imagines Tworkov being overcome while looking at a table laden with gifts or Christmas morning breakfast. Tworkov's play with abstraction and realism, a tension many of his Abstract Expressionist colleagues exploited, belies the myth that they were only interested in probing abstract, interior realms.

Oil on canvas - Newark Museum of Art, New Jersey


Artwork Images

House of the Sun (1952-53)

Artwork description & Analysis: Yellow strokes dominate the central area of the canvas in House of the Sun. The whole composition, with the interspersed red and blue strokes, has a centripetal motion that keeps the viewer's eye moving. Tworkov's paintings were never created in a vacuum. They were in dialogue with the paintings that had come before and that were painted by others. Tworkov began a series of paintings based on drawings he had made while teaching at Black Mountain College in the summer of 1952, and they harkened back to a subject Tworkov had often evoked: the Greek classic The Odyssey. Profiled in a 1953 article, "Tworkov Paints a Picture," critic and painter Fairfield Porter explained that Tworkov was thinking about Futurism here and "showed figures in definitely ambiguous space - form more than one point of view at once. As the figures began to develop, the subject tended to become erotic. This is the internal origin of the subject and also the origin of the turbulence of the form."

In the end, Tworkov obscures the figures. There are no indications of faces, but the ovoid forms scattered through the center of the canvas and the yellow strokes are evocative of heads of limbs. One senses a frenzy of activity, of motion, but what is moving remains uncertain. As Porter further elucidated, "Arms could be considered as legs and vice-versa. There is no face because a face has too much personality, and is too specific. The forms should derive from a figure instead of referring to it." The ambiguity of Tworkov's forms are evocative and not illustrative, one of the key aspects of much Abstract Expressionist painting.

Oil on canvas - Private Collection
More Jack Tworkov Artwork and Analysis:
Influences and Connections
Influences on Artist
Artists, Friends, Movements
Influenced by Artist
Artists, Friends, Movements

Interactive chart with Jack Tworkov's main influences, and the people and ideas that the artist influenced in turn.
View Influences Chart

| | | | | |
| --- | --- | --- | --- | --- |
| Artists | | Personal Contacts | | Movements |

Influences on Artist

Jack Tworkov
Years Worked: 1924 - 1982
Influenced by Artist

Artists

Personal Contacts

| | |
| --- | --- |
| | Karl Knaths |
| | Guy Pène du Bois |

Movements
If you see an error or typo, please:
tell us
Cite this page

Content compiled and written by Charlotte Davis
Edited and published by The Art Story Contributors
" Artist Overview and Analysis". [Internet]. . TheArtStory.org
Content compiled and written by Charlotte Davis
Edited and published by The Art Story Contributors
Available from:
First published on 26 Sep 2018. Updated and modified regularly.


[Accessed ]