Artists
Cy Twombly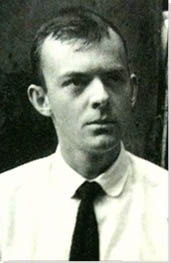 Born: April 25, 1928 - Lexington, Virginia
Died: July 5, 2011 - Rome, Italy

"My line is childlike but not childish. It is very difficult to fake... to get that quality you need to project yourself into the child's line. It has to be felt."
Summary of Cy Twombly
Although at first glance the graffiti-like scribbles and scratches of Cy Twombly's work might resemble art made by a naughty child of Jackson Pollock, it is nothing of the kind: it is the work of an erudite, sophisticated, and emotional painter. Whereas the work of Pollock and the Abstract Expressionists emerged in 1940s New York, where their existential inner dramas were enacted against the acutely felt backdrop of World War II, Twombly's work was part of the next generation, emerging during the 1950s in Europe - a Europe that was trying to forget and rebuild. Twombly, based for the most part in Rome, thus focused on his immediate surroundings, responding to the history and beauty he found there, combining aspects of both traditional European sources and the new American painting.
Key Ideas
Much of Twombly's work is a direct reflection of, response to, and re-working of the ancient Greco-Roman past that surrounded him in his chosen home in Rome. Inspirations came from Greek and Roman mythology, history, and places, French Neoclassicism, and contemporary graffiti on ancient local walls. Twombly was able to balance the seemingly static history of the past with his own sensual and emotional responses to it.
In both the content and process of his art, Twombly was interested in the layering of time and history, of painting and drawing, and of various meanings and associations. His art situates itself in the context of the history of Western civilization as well as the process-oriented aspects of Abstract Expressionism.
Writing and language also served as major conceptual foundations for Twombly's mostly abstract art. In addition to the written word - in the form of poems, myths, and histories - he also focused on the process of writing, both by sketching unidentifiable doodles and splotches or words directly onto the canvas and by creating line-based compositions, often inspired by handwriting. Through these methods, he was often able to suggest subtle narratives that lay beneath the surfaces of his paintings.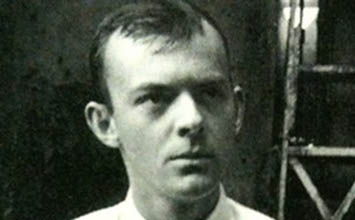 Edwin Parker Twombly, Jr. was born in Lexington, Virginia in 1928. Like his father, who briefly pitched for the Chicago White Sox, Twombly was known as Cy, after Cy Young. His father later became a coach and athletic director at Washington and Lee University. Twombly's parents were from the Northeast, so he made frequent trips to Massachusetts and Maine, but the South, with its sense of history and autonomy, ultimately became an integral aspect of his identity. As a young boy, Twombly ordered and worked on art kits he ordered from the Sears Roebuck catalog. His parents encouraged his interest in art, and at twelve years old he started studying with the Spanish modern painter Pierre Daura.
Important Art by Cy Twombly

The below artworks are the most important by Cy Twombly - that both overview the major creative periods, and highlight the greatest achievements by the artist.

Untitled (1954)

Artwork description & Analysis: While in the army, Twombly modified the Surrealist technique of automatic drawing by creating compositions in the dark - after lights out. These "blind" drawings resulted in the kind of elongated, distorted forms and curves that we see in this work. Biomorphic imagery is also apparent in the figurative scrawls giving way to more non-figurative scribbles and markings.

Colored pencil - Collection Cy Twombly Foundation

Leda and the Swan (1962)

Artwork description & Analysis: Leda and the Swan (the title is written in the lower right corner), one of Twombly's most accomplished works, illustrates his career-long attraction to the stories, literature, and events of classical antiquity, an interest that expanded further after he moved to Rome in 1957. The title refers to the Roman myth in which Jupiter, transformed into a swan, seduces Leda, who would later give birth to Helen of Troy. Rather than depict the conventional and erotic imagery of a graceful nude languidly entangled with a swan, Twombly combines diverse media, with the violent and forceful swirls, scratches, and zig-zags flying out in all directions suggesting the presence of Jupiter and the fleshy pinks and ovoid forms suggesting Leda and the eggs that were produced from the union. Amidst these colliding, graffiti-like elements, Twombly included recognizable hearts, a phallus/swan neck, and a window-like rectangle. This "window" provides a stabilizing effect on this otherwise explosive painting, but also amplifies content in its witty paradox of being part of graffiti on a flat wall vs. a window that might offer passage through the flatness to the world of the painting (and the myth of the title) or in the opposite direction to the real world outside. The work as a whole reconciles themes of male/female, destructive/creative, and earthly/divine. As in much of his work, Twombly transformed an ancient myth by becoming Jupiter himself: ravaging the canvas and producing beauty. As Roberta Smith has commented, "the crux of his achievement was not so much to overturn [Abstract Expressionism]," ... but to connect Abstract Expressionism to other forms of culture."

Oil paint, lead pencil, wax crayon on canvas. 75 x 78 3/4 in. - Museum of Modern Art, New York

Discourse on Commodus (1963)

Artwork description & Analysis: For this nine-part series, Twombly took inspiration from Commodus, Emperor of the Roman Empire and son of Marcus Aurelius, who was later assassinated. The series was also painted following the assassination of President John F. Kennedy. Twombly's frenzied splatters and layers of color against the grey background reflect the volatility and civil war that stemmed from Commodus' oppressive rule that ultimately led to his assassination. Yet, these works also have a structured composition, and each is based around a grid form, perhaps summoning ideas of the imposed order of the Roman Empire. The series as a whole, and perhaps as a sort of narrative, begins with a conflict of two painted white masses that are still contained within the grid structure; it continues with increasing evidence of violence and its consequences, concluding with this panel, where the "victor" and the "vanquished" rise above a frail and single rectangle as if to say that all order has been abandoned. The "fallout" from such violent acts floating down in the long and empty vertical space below serves as a reminder of the past and a caution to the future; the famous historian Edward Gibbon saw the rule of Commodus as the beginning of the decline of the Roman Empire. When exhibited at the Leo Castelli Gallery in 1964, when the critical establishment was embracing Minimalism, the series did not receive positive reviews. It is now recognized as a major Twombly work.

Oil paint, wax crayon, lead pencil on canvas - Guggenheim Museum Bilbao, Bilbao, Spain
More Cy Twombly Artwork and Analysis:
Influences and Connections
Influences on Artist
Artists, Friends, Movements
Influenced by Artist
Artists, Friends, Movements

Interactive chart with Cy Twombly's main influences, and the people and ideas that the artist influenced in turn.
View Influences Chart

| | | | | |
| --- | --- | --- | --- | --- |
| Artists | | Personal Contacts | | Movements |

Influences on Artist

Cy Twombly
Years Worked: 1947 - 2011
Influenced by Artist

If you see an error or typo, please:
tell us
Cite this page

Content compiled and written by The Art Story Contributors
Edited and published by The Art Story Contributors
" Artist Overview and Analysis". [Internet]. . TheArtStory.org
Content compiled and written by The Art Story Contributors
Edited and published by The Art Story Contributors
Available from:
First published on 05 Jun 2014. Updated and modified regularly.


[Accessed ]