Artists
Lisette Model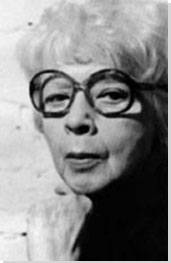 Born: November 10, 1901 - Vienna, Austria
Died: March 30, 1983 - New York City, USA

Summary of Lisette Model
Lisette Model redefined documentary photography in the early forties through her direct, honest portrayal of human character. Her large format photographs of common people registered the physical and emotional impact of modern life. Model was readily embraced by the New York photographic community, and her work appeared regularly in Harper's Bazaar and other publications. Her most influential works are the photographic series on the Promenade des Anglais in Nice and on the streets of New York's Lower East Side. Model later shaped the direction of postwar photography as a teacher of the medium at the New School for Social Research.
Key Ideas
Lisette Model's photography exemplifies the European photographic tradition and its influence on American modern photography. Avant-garde techniques such as low-angles, sense of movement, window reflections, and natural photomontages defined her approach. Together with Model's keen urban observation, these innovations allowed her to saturate her photos with the pulse and cacophony of city life.
Model's first series of photographs, known as the Promenade des Anglais, taken on the Riviera in France, demonstrates her first tentative experiments with the medium. In these photos, she approached her subject, the French upper middle-class, with a raw instinct, which was further enhanced by her over-sized, grainy, and coarse looking prints. Edward Weston readily recognized the raw power of her work.
Model's main subject was the social and psychological landscape of New York City during the 1940s. As the art historian Lisa Hostetler noted, "Model's penchant for photographing common people in lackluster urban places echoes Surrealism's insistence on the presence of psychic meaning in the often overlooked, humble details of everyday life."
Model's photography represented a new photographic expression that eliminated any pretension of objectivity. Model self-consciously revealed and confronted her subject, using photography's realism to expose a moment of truth between the photographer and the photographed. Model's subjective approach (its method and perspective) encouraged creative photographers, and her many students, to maintain their independent voice, while working for the mass media.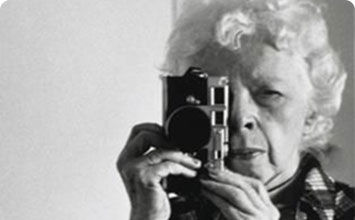 Lisette Model was born Elise Amelie Felicie Stern in Vienna. Her Jewish father Victor Hypolite Josef Calas Stern was a wealthy Italian-Austrian doctor, and her Catholic mother François Antoinette Félicité Picus was from Savoy, France. In response to the growing anti-semitism in Europe at the time, Elise's father changed the family name from Stern to Seybert. Elise and her siblings, Salvatòr and Olga, were baptized in the Christian faith. The Seybert family lived in a fairy-tale mansion in a noble area of the city, but Elise was a reclusive child in comparison to the youngest of her three siblings, Olga, who was the most beautiful and smartest.
Important Art by Lisette Model

The below artworks are the most important by Lisette Model - that both overview the major creative periods, and highlight the greatest achievements by the artist.


Artwork Images

Gambler Type, French Riviera (1934)

Artwork description & Analysis: Model captures the Gambler Type in this photograph from the series Promenade des Anglais in Nice. This seemingly idle, and rich man enjoys dozing off under the sun. He acknowledges the photographer's presence, yet he does not move more than his eye lids. Model observed his manner of sitting, his dress, and his face, all of which reveal a man who adhered to conventional social etiquette. Yet, his self-image tells nothing about his cunning skill as a gambler or that he is a gambler. Instead, it reveals his custom of whiling away the afternoon alone.

Model scrutinizes and ridicules her subject in Gambler Type through her eye-level depiction, showing him as a character, a type, and a symbol of the European bourgeoisie. Interestingly, Model herself came from the same class. The photo-historian Vicky Goldberg commented, "...as Europe sank into the Depression [in the early 1930s] and photographers began to think about documenting the plight of the poor, Lisette Model picked up a camera for the first time and photographed the upper-middle classes." Her images recall the Austrian painter Christian Schad's sharp-focused portraits of old aristocrats, bohemians, and new rich, which record a mixture of elegance and decadence that characterized this "class of lost souls" in twenties Vienna.

The Promenade des Anglais series was Model's first photographic project. It was published in the French illustrated magazine Regards and accompanied a text that harshly criticized France's upper middle class. Although Gambler Type is not explicitly political, its social criticism fit within a leftist, European worldview that lay the cause for the political and economic turmoil of the thirties at the feet of industrial capitalism, which financed the lifestyle of a wealthy, idle middle-class.

Gelatin silver print - Metropolitan Museum of Art, New York


Artwork Images

Times Square (1940)

Artwork description & Analysis: This image of a crowded sidewalk unmasks New York City's crowded streets and frenetic pace through the walking legs and clustered shoes of its urban dwellers in the major commercial and tourist center. It conveys the feeling of being overwhelmed by this crowded environment. Model laid herself on the ground to capture from curb-level the dynamic and varied urban movement. As her close friend, the photographer Berenice Abbott commented, "[Model] uses the camera with her entire body." Here she fuses the European tradition of urban observation and photo-graphic experimentation, in particular the unconventional viewpoints and antagonism toward class and status.

These faceless shoes and legs represent Model's beloved city - a New York that is modern and energetic. Times Square is one of her early metropolis pictures, and it captures the photographer's enchantment with her new home.

Gelatin silver print - Museum of Modern Art, New York


Artwork Images

Reflection, Lower East Side (1939-40)

Artwork description & Analysis: This photograph, part of her Reflections series, captures a male bystander's silhouette reflected in a shop window. The bystander stands right in front of the window, while he looks into the shop's interior and its display of folded linens. The reflections in the plate-glass window blur the boundaries between interior and exterior spaces: the various piles of linen merge with the facade and towers of a building across the narrow street, shop signs appear on the right of the male figure, and a man's hat emerges at the bottom of the image. The white spheres of hanging light bulbs also appear in the image. They playfully imitate in miniature the moon's large round orb, suspended high in the sky at the top edge of the image.

Model was fascinated by the Lower East Side and found inspiration in its small bistros and shops. She used shop windows to frame the chaos of the city as well as anticipate the brooding, shadow-filled aesthetic of film noir, which emerged around this time in America. This particular photograph perfectly captures the sense of intrigue at the heart of film noir - the man as a mystery, whose interior self is metaphorically reflected through the indecipherable signs and flickering light bulbs in the window.

Model believed the images conjured within these shop windows were natural photomontages. As noted by her close friend Berenice Abbott: "reflections are mirrored in a manner acutely visual and selective without being 'impressionistic.' These images whether double or triple are indeed amusing, jog our ribs and suggest many related images." Model's composition is reminiscent of Eugène Atget's Parisian shop windows from the 1920s with their spatial and reflective, yet surrealist qualities.

Gelatin silver print - Metropolitan Museum of Art, New York
More Lisette Model Artwork and Analysis:
Influences and Connections
Influences on Artist
Artists, Friends, Movements
Influenced by Artist
Artists, Friends, Movements

Interactive chart with Lisette Model's main influences, and the people and ideas that the artist influenced in turn.
View Influences Chart

| | | | | |
| --- | --- | --- | --- | --- |
| Artists | | Personal Contacts | | Movements |

Influences on Artist

Lisette Model
Years Worked: 1933 - 1983
Influenced by Artist

Artists

Personal Contacts

| | |
| --- | --- |
| | Arnold Schoenberg |
| | Ralph Steiner |
| | Beaumont Newhall |
| | Diane Arbus |
| | Peter Hujar |

Movements
If you see an error or typo, please:
tell us
Cite this page

Content compiled and written by Vitoria Hadba Groom
Edited and published by The Art Story Contributors
" Artist Overview and Analysis". [Internet]. . TheArtStory.org
Content compiled and written by Vitoria Hadba Groom
Edited and published by The Art Story Contributors
Available from:
First published on 15 Dec 2017. Updated and modified regularly.


[Accessed ]