Artists
Dan Graham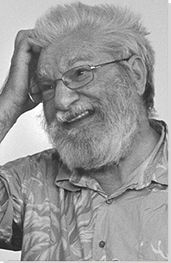 Born: 1942 - Urbana, Illinois

"I like to get into new areas, and I like them to be in a borderline situation, rather than definitively one thing."
Summary of Dan Graham
Dan Graham has achieved widespread recognition for the way in which his work combines a range of media and reference points in order to explore post-war society and relationships between people and places. Graham's early work was influenced by the Minimalist use of industrial aesthetics and early Conceptual Art's emphasis on the written word, bridging the two movements through formal aesthetics that invited, rather than repelled, engagement with the wider world. Graham began his career publishing work in magazines, but became known for his video collages, performance pieces and pavilions, which encourage open-ended explorations of human interaction, often drawing upon the mirror as a device for considering ego, surveillance and play. He has always drawn extensively from sources outside the art world, including rock music, literature and architecture, and in recent years has expanded his practice to consider the role of landscape in relation to the human body and the urban grid.
Key Ideas
Dan Graham's pavilions, for which he is best known, played a crucial role in extending the formal aesthetic of
Minimalism
into
Relational Aesthetics
. These pavilions, like Minimalist objects, used industrial materials and offered no sign of the artist's hand, but were not removed from everyday life, instead forcing their audience to consider their body in relation to others and to their surroundings.
Dan Graham's work bridges the gap between intellectual and popular culture. His videos and performances combine different media which inform and strengthen one another, appealing both to the audience's intellect and desire to be entertained. His emphasis on amusement as an important role for art, along with the techniques he uses for drawing audiences into art works, played a significant role in the rise of video essays and immersive installations.
Through magazines, pavilions and performances, along with his position in the arts community, Graham played an important role in extending art beyond the gallery space. His work circumvents the traditional commodity status of art objects, detaching itself from the physical institution through circulation via publication or resisting resale through deep engagement with a particular location.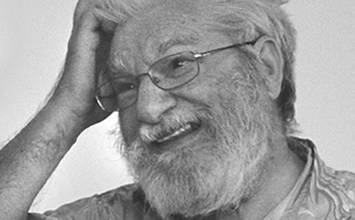 Dan Graham was born in Urbana, Illinois in 1942 to Jewish-American parents. His father was a scientist while his mother was an educational psychologist. The family moved, three years later, to Union County, New Jersey, a suburban setting which would influence Graham's later artistic practice. Graham was enchanted by television during the 1950s, watching shows such as Uncle Fred and Howdy Doody, fascinated by the role of the studio audience and relationships between spectators and performers. He also enjoyed building a telescope from a kit with his father and started an astrology club as a teenager, indicating an interest in vision and social relationships that would continue across his adult life.
Important Art by Dan Graham

The below artworks are the most important by Dan Graham - that both overview the major creative periods, and highlight the greatest achievements by the artist.


Artwork Images

Homes for America (1965)

Artwork description & Analysis: In this photograph, a series of houses recede into the distance, each identical save for their different shades of grey, brown or black. The frame is dominated by the soft, grey sky and the landscape is cropped such that only the upper storeys and rooves of the houses appear, abstracting them. The repetitive geometry of these houses is emphasised by the framing of the photograph, which removes the surrounding townscape, the contours of the land and the position of the photographer. This image is one of a group, taken in Northern New Jersey and Staten Island, which were initially exhibited as a slideshow and ultimately published, with an accompanying text by Graham, in Arts magazine.

Homes for America is indicative of Graham's early Minimalist and Conceptual influences along with the ways in which his work explores the built environment. The houses appear as grid-like patterns, with the powdery colors echoing the paintings of Agnes Martin. His use of deadpan photography, produced on a low budget, to elevate the ordinary to the status of art follows the ideas of Lucy Lippard and the work of Ed Ruscha. In this case, the subject that is scrutinised by its positioning as art is the suburbanisation of the United States; Homes for America focuses on the developments, characterised by the repetition of cheaply-built, almost identical houses, that sprung up on Staten Island and in Northern New Jersey during the period after World War II. Graham's photograph, however, does not make judgements on this phenomenon; the images, shown without figures, cast the houses as lonely, but the dominance of the sky is suggestive of openness and dream, imbuing the suburbs with a sense of poetry.

Chromogenic Color Print - Museum of Modern Art, New York


Artwork Images

Performer / Audience / Mirror (1975)

Artwork description & Analysis: This still from Performer/Audience/Mirror shows Dan Graham standing before a crowd of people; the scene is reflected in a large mirror that dominates the frame, such that Graham is the only figure that the gallery audience sees both within and outside the reflection. The video, made from a performance in a dance studio in 1975, shows Graham interacting with an audience though an improvised routine in which he observes and describes his surroundings, his actions and the responses of the audience, reacting to changes as they occur.

This was among the first of Graham's experiments in Performance Art, which used mirrors as monitors to heighten awareness of the ways in which observation operates. In looking at the still, or the video, the gallery visitor watches others, watches others being watched, and becomes aware of their own watching and of those who may be watching them. This video investigates the different layers of representation and reality, revealing the fluidity of positioning as performer and spectator and encouraging consideration of role play, in art and in other aspects of life. Graham spent much of his childhood fascinated by television and particularly by the concept of the studio audience, which is here elevated into a meditation on perception. As such, Performer / Audience / Mirror also shows the ways in which Graham's early influences can be traced through his work.

Video (black and white, sound) - Museum of Modern Art, New York


Artwork Images

Rock my Religion (1982-84)

Artwork description & Analysis: Rock my Religion is a video collage comprising elements of text alongside documentary and performance footage, drawing together material relating to punk rock during the 1960s and 1970s and material relating to Puritan and Shaker traditions, linking the two realms. The 55-minute video opens with punk musicians onstage in a crowded room, alternating with photographs and woodcuts showing groups of Shakers, named for the writhing rituals they performed in religious practice. Graham himself narrates much of the voiceover, which details Puritan history, while historical texts and lyrics scroll over photographs.

The material, visual and written, often explores the alienation of work in the nineteenth and twentieth centuries alongside the forms of release that occur in religious and musical practice. The video suggests that rock is a form of religious experience, offering the same possibilities of transcendence and community and the same dangers of fundamentalism as Puritan practices. Rock my Religion developed from an article Graham wrote with the same title, in which he explored the yearning for community often denied by the capitalist structures of the art world.

Graham's use of collage to construct Rock My Religion allows his argument to be articulated and illustrated through a range of different media and examples which support one another, with visual and aural repetition serving to capture the attention and imagination. The historical information provided in Graham's voiceover both informs the audience and provides a framework for understanding the photographs, video and music that accompany it. Graham's repetition of images of bodies in motion, images of industrial work settings paired with lyrics about labour in the 1970s and religious songs alongside punk music heighten the viewer's awareness of both the similarities and differences between rock music and religious experience. This use of a collage in video was very influential, with celebrated video essays, including Derek Jarman's Blue and Camille Henrot's Grosse Fatigue, utilising techniques pioneered by Graham.

Video (black and white and color, sound) - Museum of Modern Art, New York
More Dan Graham Artwork and Analysis:
Influences and Connections
Influences on Artist
Artists, Friends, Movements
Influenced by Artist
Artists, Friends, Movements

Interactive chart with Dan Graham's main influences, and the people and ideas that the artist influenced in turn.
View Influences Chart


Influences on Artist

Dan Graham
Years Worked: 1964 - Present
Influenced by Artist

Artists

Personal Contacts

| | |
| --- | --- |
| | Kim Gordon |
| | Tony Oursler |
| | Paul McCarthy |
| | Mike Kelley |
| | Michael Asher |

Movements

| | |
| --- | --- |
| | Relational Aesthetics |
If you see an error or typo, please:
tell us
Cite this page

Content compiled and written by Rosie Lesso
Edited and revised, with Synopsis and Key Ideas added by Anna Blair
" Artist Overview and Analysis". [Internet]. . TheArtStory.org
Content compiled and written by Rosie Lesso
Edited and revised, with Synopsis and Key Ideas added by Anna Blair
Available from:
First published on 29 May 2019. Updated and modified regularly.


[Accessed ]