Artists
Bruce Nauman
Born: December 6, 1941 - Fort Wayne, Indiana

"What I am really concerned about is what art is supposed to be - and can become."

Summary of Bruce Nauman
Bruce Nauman was one of the most prominent, influential, and versatile American artists to emerge in the 1960s. Although his work is not easily defined by its materials, styles, or themes, sculpture is central to it, and it is characteristic of Post-Minimalism in the way it blends ideas from Conceptualism, Minimalism, performance art, and video art. The revival of interest in Marcel Duchamp in the 1960s also clearly influenced Nauman in various ways, from encouraging his love of wordplay to infusing his work with a satirical and sometimes absurdist tone. Despite the impact of Dada, however, he has continued to view his art less as a playful or creative enterprise than as a serious research endeavor, one he likes to carry out in seclusion from the art world, one that is shaped by his interests in ethics and politics.
Key Ideas
Some of Nauman's earliest work was shaped by ideas that arose in the wake of Minimalism in the late 1960s. In particular, the way he treated the body - often his own, shown on video completing repetitive tasks - and the way he related the body to surrounding objects show the impact of Minimalism's new ideas about the relationship between the viewer and the sculptural object. His occasional interest in abstraction and sculptural concerns such as gravity also betray the style's influence. But Nauman, shunned the slick production values of Minimalism and has often showed a preference for a cruder manner of presentation.
Ludwig Wittgenstein
's ideas about language have been an important influence on his work, shaping his interest in the way words succeed or fail in referring to objects in the world. The philosopher's outlook has also no doubt influenced the tone of some of Nauman's work, which sometimes has comic, absurdist touches, employing jokes and word play, and yet also touches on obsessive behavior and frustration.
Much of Nauman's work reflects the disappearance of the old modernist belief in the ability of the artist to express his ideas clearly and powerfully. Art, for him, is a haphazard system of codes and signs, just like any other form of communication. Aside from informing his use of words, it has also encouraged him to use
readymade
objects - objects that, unlike paintings or traditional sculptures, already carry meanings and associations from their use in the world - and to make casts of objects ranging from the space underneath chairs to human body parts.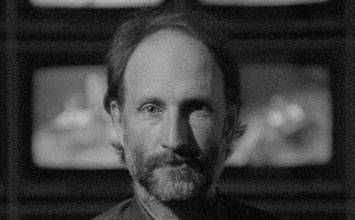 Bruce Nauman was born on December 6, 1941, in Fort Wayne, Indiana. His father, an engineer and a salesman, moved the family several times to different midwestern locations, resulting in a somewhat turbulent and lonely childhood for Nauman. A shy and small youth, Nauman enjoyed reading, and studied piano, guitar, and upright bass. Although he was not encouraged by his parents to continue his musical pursuits, he played in a polka band during his high school years in Wauwatosa, a suburb of Milwaukee, and continued to play in bands in college, first a dance band and then in jazz groups, which he found more interesting. He received no training and very little exposure to visual art during his childhood and did not develop a true passion for creating art until college.
Important Art by Bruce Nauman

The below artworks are the most important by Bruce Nauman - that both overview the major creative periods, and highlight the greatest achievements by the artist.


Artwork Images

The True Artist Helps the World by Revealing Mystic Truths (Window or Wall Sign) (1967)

Artwork description & Analysis: Created in the studio Nauman established in an abandoned grocery store in San Francisco and modeled after the neon advertisement signs nearby, this seminal work acts as an advertisement of a different kind. Its colorful, circular text proclaims the words of the title: "The True Artist Helps the World by Revealing Mystic Truths." It is characteristic of Nauman's early neon works, and typical of the tone of dry satire in much of his work. Speaking of high art in the materials of low culture and advertising, it sets up a clash that prompts us to question old assumptions about the purpose of art and artists. Might artists be ordinary salesmen, just like so many others?

Neon tubing with clear glass tubing suspension supports - Philadelphia Museum of Art


Artwork Images

South American Triangle (1981)

Artwork description & Analysis: In this first of several "suspended chair" political sculptures, the chair that is commonly complicit in torture (i.e. an electric chair or interrogation chair) becomes the disoriented torture victim. As Nauman has said, "I thought of using a chair that would somehow become the figure: torturing a chair and hanging it up or strapping it down." Like similar hanging sculptures of Nauman's, it was intended to mount a critique of totalitarian regimes that then held power in South America and South Africa. It also refers to the space outside of the studio, as well as the fundamental structure of life: an atom with electrons encircling it, or the nucleus and membrane of cell, composed of raw and unforgiving materials.

Steel and iron - Hirshhorn Museum and Sculpture Garden, Washington, D.C.


Artwork Images

One Hundred Live and Die (1984)

Artwork description & Analysis: Consisting of four columns containing 100 words relating life and death with different actions, emotions, and colors, this simultaneously poetic and vulgar barrage of lights and hues epitomizes the human experience. According to a complex algorithm, one phrase after another flashes on and off individually, followed by each column lit up, and culminating in the illumination of the entire piece, creating a visual symphony that characterizes Nauman's love of word play combined with social commentary, as well as his interest in color relationships.

Neon tubing mounted on four metal monoliths - Fukake Publishing Co., Ltd., Naoshima Contemporary Art Museum, Kagawa, Japan
More Bruce Nauman Artwork and Analysis:
Influences and Connections
Influences on Artist
Artists, Friends, Movements
Influenced by Artist
Artists, Friends, Movements

Interactive chart with Bruce Nauman's main influences, and the people and ideas that the artist influenced in turn.
View Influences Chart

Artists

| | |
| --- | --- |
| | Joseph Kosuth |
| | Robert Morris |
| | Man Ray |
| | Jasper Johns |
| | Ludwig Wittgenstein |

Personal Contacts

| | |
| --- | --- |
| | Leo Castelli |
| | Susan Rothenberg |
| | Wayne Thiebaud |
| | William T. Wiley |

Movements

| | |
| --- | --- |
| | Minimalism |
| | Process Art |
| | Conceptual Art |

Influences on Artist

Bruce Nauman
Years Worked: 1960s - Present
Influenced by Artist

If you see an error or typo, please:
tell us
Cite this page

Content compiled and written by Anne Marie Butler
Edited and published by The Art Story Contributors
" Artist Overview and Analysis". [Internet]. . TheArtStory.org
Content compiled and written by Anne Marie Butler
Edited and published by The Art Story Contributors
Available from:
First published on 01 Aug 2012. Updated and modified regularly.


[Accessed ]