Artists
Susan Rothenberg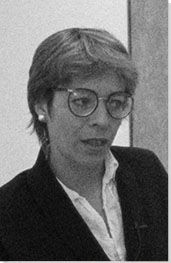 Susan Rothenberg
American Painter
Movements and Styles: New Image Painting, Neo-Expressionism
Born: January 29, 1945 - Buffalo, New York, USA

"I almost feel I can take the most banal subject matter and made a good painting out of it."
Summary of Susan Rothenberg
Rothenberg happened upon the subject of the horse in her paintings, not with the greatest of intent, but instead through a process of intuition. She does not claim political or social motivation in the creation of her pictures, and yet her paintings highlight the most vital urge of all, that of mark making as means to mimic and pay homage to the visible world around us. Indeed, it has often been said that Rothenberg's works are akin to giant cave paintings, and thus call upon our collective and ancestral memories. Thick layers of paint with flickers of other colors beneath also recall rich and elaborate icon paintings, and as such the artist's horse comes to represent an icon of American life. The horse is a creature - perhaps like the artist herself -tamed by human innovation but essentially wild by nature.

Having supported other artist's performances early in her career, for example those of Joan Jonas, once Rothenberg hit on the motif of the horse in the mid-1970s she became quickly well known in her own right, and particularly amongst Neo-Expressionist circles. Fatefully, when Rothenberg met fellow artist Bruce Nauman during the late 1980s he already owned a large ranch full of horses situated in the New Mexico desert. Captivated by the spiritual energy of this land, together the two artists moved there permanently and continue to live and work in the same place to this day.
Key Ideas
Rothenberg has achieved great success as an instinctive painter, holding on to a formal technique, pleasure in material, and a quest for proportional beauty in times when the pressure is always to be more political. Making colossal paintings, similar in their exquisite handling of paint to those of
Agnes Martin
, Rothenberg paradoxically uses size to draw our attention to the importance of quiet simplicity, to give due attention and space to relatively ordinary everyday musings.
Like the pioneering English photographer, Eadweard Muybridge, Rothenberg is particularly good at capturing motion through her depiction of horses. Departing from the Victorian representation of the creature however, the artist presents a less realistic and more a mystical depiction designed to uncover feelings of hidden and ancient spirituality.
She successfully uses the technique of sparseness and presentation of parts to ultimately give a more profound image of the whole. Sometimes there are separated limbs, floating eyes, and multiple heads strung across the artist's canvas and as such, fragmentation comments more acutely on the fluid and uncontainable nature of human identity.
In her relationship with
Bruce Nauman
, as artists in love, the couple created a truly alternative life together. Like
Georgia O'Keeffe
and
Alfred Stieglitz
they became in tune with the land rather than simply taking from it (as is often the case with city living) and can thus be credited for showing a view of 'real' America. Interestingly, like O'Keeffe's, Rothenberg's paintings often have a 'flag-like' quality to them and arguably become more meaningful than the commonly known stars and stripes version.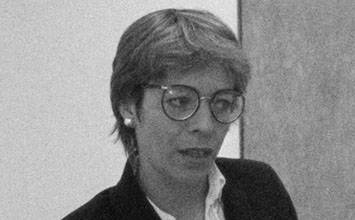 Susan Rothenberg was born in Buffalo, New York in 1945 and spent most of her youth there. While her parents simply wished for her to graduate college and marry a man with a stable profession, such as a doctor, Rothenberg defied expectation and became interested in art from an early age. Her grandfather was a house painter and a family friend was an amateur artist, and together these influential characters, as well as frequent trips to the Albright-Knox Art Gallery stoked an enthusiasm for both painting and sculpture. Both in her youth and beyond, Rothenberg also loved rock 'n roll and dance, and she had professional training in modern dance and ballet.
Important Art by Susan Rothenberg

The below artworks are the most important by Susan Rothenberg - that both overview the major creative periods, and highlight the greatest achievements by the artist.


Artwork Images

Untitled (1974)

Artwork description & Analysis: In 1974 Susan Rothenberg began painting her Horse series, which would ultimately number more than thirty works and prove to be the most recognizable part of her oeuvre. Untitled (1974) is one of the earliest pieces and contains formal elements that the rest of the series would incorporate with only minor divergences. Typically we see a dense and richly painted monochromatic background - in this case a fleshy and bodily pink - a horse in the center lightly traced or outlined, and a strong vertical line that bifurcates the canvas.

The presence of the figure in painting after decades of abstraction and minimalism was considered enough to link Rothenberg and the other artists shown in the seminal "New Image Painting" exhibition of 1974. Though Rothenberg would protest the grouping as arbitrary, saying, "We weren't a movement, we were a bunch of individuals who were reintroducing images," the exhibition brought her immediate art world fame. Her work revealed a painter who obsessively delighted in the application of paint on canvas, and her subject was seemingly simple but alluded to mythology, history, and progress in art itself - after all, the image is very similar to that of the 19th century photographer's Eadweard Muybridge, interested in capturing motion.

Rothenberg's horse in Untitled has an air of ephemerality as it runs through the monochromatic void of the canvas, as if it will momentarily vanish and leave only a trace of its presence. It is a fragile image, perhaps alluding to a memory or the idea of a horse (wild and free but also tamable for human need) rather than a specific creature or narrative. However, through its simple rendering and placement on an earthy background free of any other adornment, it also asserts its permanence through the allusion to humankind's oldest art - the cave paintings of Lascaux and Altamira. In reviving this ancient imagery in a time when painting was putatively dead, Rothenberg offers a delicate but forceful rebuttal to that claim and asserts the enduring power of the image and the artist.

Acrylic and tempera on canvas - Private Collection


Artwork Images

Butterfly (1976)

Artwork description & Analysis: In Butterfly the horse occupies nearly the entire picture plane, with one of its hooves and part of its face even cut off by the edges of the canvas. While the background is the same muddy red color as Untitled (1974), the horse and the lines that divide the canvas into an "X" shape are rich black. While the horse appears to be moving, the thick black lines look both as if they are behind the horse, and emphasize the flatness of the image - making the whole appear like a flag or national emblem.

Though the horse is fecund in terms of its associations, Rothenberg was less interested in the actual animal because she was more attracted to the form itself, she says: "[it was a] big, soft, heavy, strong, powerful form" that let her think about "wholes and parts, figures and space." For her the "geometrics in the painting - the center line and other divisions - are the main fascinators." This is not the equine hero of David's Napoleon Crossing the Alps (1801) or the noble but gentle mounts of George Stubbs; rather, this is black paint in the general shape of a horse painted on a flat canvas, less interested in the anatomy of a horse and more in the act of mark making itself.

Acrylic on canvas - National Gallery of Art, Washington DC


Artwork Images

Blue Frontal (1978)

Artwork description & Analysis: Rothenberg not only repeats the motif of the horse, but also a somewhat abstract and simplified depiction of the hands placed together in prayer. Indeed, the artist herself famously said that "paintings are prayers, they have to do with anything that makes you wish for more than what everyday life provides". Sometimes Rothenberg draws hands more obviously, twisted, intertwined, and even puppeteered, but more often they are transformed to become this skeletal looking bridge-type feature. Much like the outer petals of a flower (making further comparison with the work of Georgia O'Keeffe), or the entry point of a hidden cave, the 'hands' become a framing device inside which glimmers of the imagination emerge and grab our attention. From within the deep, dark, cavern, forms edge forward to help fathom the mysteries of our existence.

Acrylic on canvas - Private Collection
More Susan Rothenberg Artwork and Analysis:
Influences and Connections
Influences on Artist
Artists, Friends, Movements
Influenced by Artist
Artists, Friends, Movements

Interactive chart with Susan Rothenberg's main influences, and the people and ideas that the artist influenced in turn.
View Influences Chart

| | | | | |
| --- | --- | --- | --- | --- |
| Artists | | Personal Contacts | | Movements |

Influences on Artist

Susan Rothenberg
Years Worked: 1973 - present
Influenced by Artist

| | | | | |
| --- | --- | --- | --- | --- |
| Artists | | Personal Contacts | | Movements |
If you see an error or typo, please:
tell us
Cite this page

Content compiled and written by Kristen Osborne-Bartucca
Edited and revised, with Synopsis and Key Ideas added by Rebecca Baillie
" Artist Overview and Analysis". [Internet]. . TheArtStory.org
Content compiled and written by Kristen Osborne-Bartucca
Edited and revised, with Synopsis and Key Ideas added by Rebecca Baillie
Available from:
First published on 03 Aug 2018. Updated and modified regularly.


[Accessed ]