Artists
Nancy Graves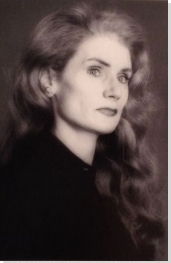 Nancy Graves
American Sculptor, Painter, Printmaker and Filmmaker
Movement: Post-Minimalism
Born: December 23, 1939 - Pittsfield, Massachusetts
Died: October 21, 1995 - New York City, New York

"Color is another way to confound the eye,"
Summary of Nancy Graves
Nancy Graves worked across many media and over many years to bring back life - particularly natural life - to the "soulless" American art world of the time. In the 1960s two movements were dominant in America - Minimalism and Pop Art. Graves was bored by the pure abstraction and clean lines of Minimalism and wary of Pop Artists' obsession with popular culture and mechanic reproduction techniques. Her art completely broke away from these movements and styles by focusing predominately on the natural world, often referencing scientific modes of titling, display, and representation.

Graves became famous for two life-size naturalistic camel sculptures, which embodied her fascination with animals; her interest in museum display techniques for showing artworks, as well as her creative and humorous take on natural history in art. She worked in a huge variety of media across her career and went on to make films as well as more abstract and brightly colored assemblage sculptures, paintings, and prints in later life, in works that drew the natural world together with anthropological or cultural human histories.
Key Ideas
Early in her career, Graves started using museum display methods to show her work. This relationship, between the art museum (or gallery) and the natural history museum seemed very unusual at the time. However, Graves' work has helped pave the way for contemporary artists to explore both the museum as a cultural signifier, and the contents of museums, as integral to artistic practice.
In her later work, Graves purposely layered images and objects from 'nature' (animals, leaves) with those from 'culture' (art, ancient artifacts, architecture) to build up an image of the complex web of human existence in between the natural and built environments. This assertion that human history is equally a cultural and natural one, has become extremely important to artists, theorists, and scientists working today on climate change and cultural theory.
Despite the huge variety in her working method, she had a rather unusual recurring theme, particularly in her earlier work, of camels! She found camels - with their long limbs and humps and big eyes and noses - emblematic of her assertion that the natural world is both very strange and very wonderful.
Whereas many artists are famous for producing work in one medium (as painters, or sculptors, etc.) Nancy Graves constantly changed her tools and practice, each time using the medium she felt best suited an individual work. This mode of practice is familiar to artist's working in the late 2000s, however was, and is, a huge challenge to the art market and to critics who both look for collectability and reassuring sameness in artists' choice of skill and medium.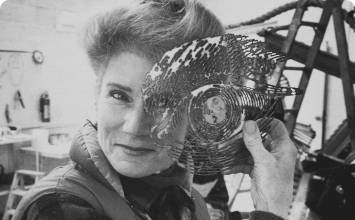 Graves was born to an upper- middle class, quintessentially New England family in Pittsfield, Massachusetts, in 1939. By the age of twelve, she was confident that she wanted to be an artist. Childhood visits to the Berkshire Museum, where her father worked as an assistant to the director, fed this ambition. The young Graves was fascinated by the combination of natural history and fine art displayed in the museum, and the crossover of anthropology, nature and art captured her imagination for decades to come.
Important Art by Nancy Graves

The below artworks are the most important by Nancy Graves - that both overview the major creative periods, and highlight the greatest achievements by the artist.


Artwork Images

CAMELS (1969)

Artwork description & Analysis: Nancy Graves' 1969 solo exhibition at the Whitney was critically and popularly acclaimed. Her life-size mixed media CAMELS sculpture was the star of this show, capturing the imagination of visitors and critics alike. These two specimens (Kenya Dromedary and Mongolian Bactrian) were made from a mix of wood, metal, polyurethane, wax, paint, burlap and real animal skin. They have a particular handcrafted, naturalistic, and haptic feel, and were displayed in a small space, meaning the viewer would be up close and personal with the towering synthetic animals and their oddly tactile fur.

Although they are sculpted with multiple art as well as natural media, these scientifically named CAMELS might easily be mistaken for taxidermy exhibits in a natural history museum. This work brings museum display techniques into the modern art gallery to challenge the conception that art should be displayed in ways completely different and separate to artefacts, natural specimens, and scientific information. Graves was one of the first artists to work in this way, and was hugely influential on later contemporary artists, such as Mark Dion.

In original and radical departure from the factory-like commercial sleekness of Pop Art and Minimalism, which dominated the art world of 1960s New York, Graves instead returns to the resonance and wonder of our exploration and documentation of the natural world. The camel, to her, was a perfect starting point in re-awaking our wonder at natural design; "Why camels? Because camels shouldn't exist. They have flesh on their hooves, four stomachs, a dislocated jaw. Yet with all of the illogical form the camel still functions. And though they may be amusing, they are still wonderful to watch."

Mixed Media Sculpture - Collection Ludwig Forum, Aachen


Artwork Images

Izy Boukir (1970)

Artwork description & Analysis: In 1970, Graves travelled to Morocco to examine her muse, the camel, in the flesh. She made several films on this trip, including Izy Boukir, a 20-minute piece examining the movement of camel herds, their behavior, and interactions. The film is set to music by her friend and contemporary, Phillip Glass, and filmed in 16mm color film.

Following on from her 1969 sculptures, this film treads the line between viewing the camels from a scientific, natural history, documentarian gaze, and simultaneously concentrating on their extraordinarily alien, surreal presence. Graves said she wanted to "permit the animal motions to determine structure.... Through the edited sequential duration, camel morphology views with the viewer's inherent anthropomorphism. For me this film is the most successful in that the impression of these animals as primordial beings existing in barren yet awesomely beautiful surroundings far outweighs a consciousness of complicated editing and sound relationships".

Thus, Graves uses the biological form of the camels to determine the formal qualities of the film: speed, cuts, and edits, as well as Glass's original accompanying score. The film's narrative structure, multiple viewpoints, and focus on the natural world remain captivating to filmmakers and critics, and the work's complex relationship between form and content in the service of the humble camel means it remains an integral, original, and unusual piece of film history.

16mm color film


Artwork Images

Bones and their Containers (to Martin Cassidy) (1971)

Artwork description & Analysis: By the 1970s, Graves' sculptural output became looser and more abstract. In this 1971 piece she experiments with mimicking scientific processes of archaeological discovery, and also dissection, by breaking down the animal form even further into individual bones. This installation of seemingly beautifully preserved and scattered bones was actually handcrafted out of steel, gauze, acrylic, plaster, burlap and wax. Displayed in a naturalistic scatter pattern directly on the exhibition space floor, the installation encourages the visitor to navigate around the "bones", exploring and discovering as they go.

The work asks the viewer to engage different senses; of texture and movement as well as vision, in a shared process of scientific and natural observation. Rather than using a whole animal, now a single bone can be an entry point to unlock a feeling of the sublime artistry of nature. While Graves has often been labeled as dispassionate or objective in her art due to the way in which she uses motifs of documentation, museum display, and scientific study, in this piece we can see that she simultaneously sees every piece of nature through an artist's eye. While she sees art as scientific, science is also art. The work shows a sense of passion and wonder at the natural world we live in.

As Christina Hunter, director of the Nancy Graves Foundation, puts it "she was very interested in the ideas and the explorations that art could offer. That art could reveal and make one think about aspects of the world, aspects of psychology that had hitherto not been seen. So that art, in a way, could open people's eyes to looking way back into prehistory... art could also allow people to look way forward into the future, which is what she called outer space... science offered us ways of exploring the world that in a way were an extension of what artists were doing already.."

Steele, Gauze, acrylic, burlap, wax, plaster - Collection of the Nancy Graves Foundation
More Nancy Graves Artwork and Analysis:
Influences and Connections
Influences on Artist
Artists, Friends, Movements
Influenced by Artist
Artists, Friends, Movements

Interactive chart with Nancy Graves's main influences, and the people and ideas that the artist influenced in turn.
View Influences Chart

| | | | | |
| --- | --- | --- | --- | --- |
| Artists | | Personal Contacts | | Movements |

Influences on Artist

Nancy Graves
Years Worked: 1964 - 1995
Influenced by Artist

Artists

| | |
| --- | --- |
| | Julie Mehretu |
| | Frank Stella |
| | Judy Pfaff |
| | Jessica Stockholder |
| | Sarah Sze |

Personal Contacts

| | |
| --- | --- |
| | Linda Nochlin |

Movements
If you see an error or typo, please:
tell us
Cite this page

Content compiled and written by Eve MacNeill
Edited and published by The Art Story Contributors
" Artist Overview and Analysis". [Internet]. . TheArtStory.org
Content compiled and written by Eve MacNeill
Edited and published by The Art Story Contributors
Available from:
First published on 14 Aug 2018. Updated and modified regularly.


[Accessed ]