Artists
Nancy Holt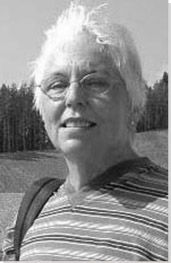 Born: April 5, 1938 - Worcester, Massachusetts
Died: February 8, 2014 - New York, New York

"My art seemed to have a life of its own, which kept me transfixed"
Summary of Nancy Holt
Nancy Holt fell in love with the American West, and embraced its vast, wide-open spaces as a kind of museum without walls. Her concrete and steel constructions helped free sculpture from the gallery context. These contemplative, often elegiac monuments to time and to the land, emphasize close observation. Free thinkers and art enthusiasts still travel for miles to observe the summer and winter solstice from inside her Sun Tunnels (1979), four colossal tubes that frame the rising and setting sun. While overshadowed by her celebrated husband, Robert Smithson, Holt produced a body of work distinct from his, and more forward-looking in its implications. In a leave-no-trace approach, some of Holt's best work is barely there. Earlier and more immediately than the other Land Artists, Holt saw the connection between art and eco-activism. Like light from a faraway star, some of Holt's ideas were so far ahead of their time that the art world has yet to fully acknowledge them.
Key Ideas
Initially there was no alignment between
Land art
and environmentalism. Many early Land artworks actively damaged the land. Holt was one of the first artists to use outdoor art as a platform for environmental activism. She introduced ideas central to environmental protection, conservation, and stewardship that were not initially central to the art movement.
"I have a strong desire to make people conscious of the cyclical time of the universe," the artist once said. Time-based elements (human, geographic, or celestial) in her sculptures place us at the center of a participatory experience. The theme of recording time gives her work an effect that is immediate, and at the same time, eternal.
Her sculptural installations feature enclosures that frame our experience of nature. The act of framing, a recurring theme in Holt's work, functions as a metaphor for visual observation and is the genesis of many of her projects.
Holt's site-specific installations never seek to rival nature, but challenge us to look more closely at our environment. Hydra's Head, a configuration of small cylinders that might be mistaken for a drainage system, or Missoula Ranch Locators: Vision Encompassed, steel viewfinders distributed across an open field, are examples of her minimalist strategy that reinforces our connection with nature, attuning our senses to what is present around us.
While
Smithson
,
Heizer
,
de Maria
and others engaged in a contest to see who could make the largest mark on earth (almost as if it were a big canvas), Holt grasped the most radical implications of the Land Art movement. Integration - as opposed to competition - with the elements was her goal. While fully aware that this more subtle approach would not win her the immediate admiration of the art world, she explained, "I was emphasizing being over becoming. And in the art world it's a hard stance." In emphasizing
Land
over
Art
, Holt's remarkably visionary aim anticipated the future of the movement.
Although widely represented through photographs, which Holt described as "memory traces," the work was only complete, Holt insisted, through direct experience. This is especially evident in Sun Tunnels, her most famous work, where the changing conditions of weather and light transform the work from one moment to the next.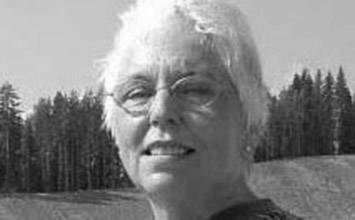 Holt was born on April 5, 1938 in Worcester, Massachusetts. Her father was a chemical engineer and her mother a homemaker, both New Englanders. When Holt turned three the family relocated to New Jersey in what was supposed to be a temporary move. Her father believed he would be transferred back to Massachusetts, which never happened. Holt's early life was shaped by a series of moves that made her feel "oddly displaced" and alone. As an only child, Holt observed "many overlooked or unacknowledged things" that later give rise to artworks. Her family moved first to Bloomfield and then again to Clifton, New Jersey, where Holt attended high school. One of Holt's high school classmates was Robert Smithson, Holt's future husband and the leader of the Land Art movement. It wasn't until later that the two became friends.
Important Art by Nancy Holt

The below artworks are the most important by Nancy Holt - that both overview the major creative periods, and highlight the greatest achievements by the artist.


Artwork Images

Concrete Visions (1967)

Artwork description & Analysis: Heavily informed by Minimalism and Conceptual art, Holt's early photographs laid the foundation for her sculptural efforts. In the late 1960s, Holt photographed some of the sites where Smithson would obtain the industrial materials to make his work. While at first glance these photographs may appear straightforwardly documentary, they are in fact explorations of perception.

Concrete Visions, intended to be displayed as it is shown here, features four sequential shots of a concrete yard filled with building blocks. Clockwise from the upper left, Holt approaches the motif. Aligning her shots with the edges of the blocks, Holt sees frames within frames. By arranging her photographs in sequences, and often as a grid, Holt offered multiple perspectives that comprise the whole work of art, rejecting the one-point perspective, customary to traditional art and art photography. In the bottom two shots, her camera tilts to the right, giving the composition an unsteady look and reminding us that the artist is moving. The framing of space, the passage of time, the remote location, and the industrial materials featured in this early series are ideas that would reach their full fruition in Holt's site-specific installations.

Composite of four photographs reproduced from original 126 format black-and-white negatives - Collection of the artist


Artwork Images

Western Graveyards (1968)

Artwork description & Analysis: Here as in Concrete Visions (1967), frames within frames call attention to the act of selection. On her first trip out West in 1968 with Robert Smithson and Michael Heizer, the excitement of this new environment was so overpowering that Holt could not sleep for days. The small graves she photographed in Virginia City, Nevada, and Lone Pine, California were of particular interest to her. She later recalled that she was drawn to the graves because they captured "how people thought about space out West; their last desire was to delineate a little plot of their own because there was so much vastness." Delineating the grave and preserving it as a work of art, Holt's camera performs a similar action in her series, Western Graveyards, which includes the two works shown here. These earth-bound rectangles were part of the inspiration for Holt's approach to Land Art as a series of enclosures in the earth. Mimicking Minimalist sculpture (and perhaps specifically the work of Carl Andre), Western Graveyards turns graves into sculptures. Imagine these as gallery installation shots, with the sky standing in for the ceiling and the earth as the floor.

60 photographs reproduced from original 126 format color transparencies - Collection of the artist


Artwork Images

Missoula Ranch Locators: Vision Encompassed (1972)

Artwork description & Analysis: Missoula Ranch Locators: Vision Encompassed was an interactive sculptural installation designed to restrict the viewer's experience of a vast, open space. Commissioned in 1971 and begun in Holt's New York studio, the work was comprised of eight viewfinders ranging from one and one-half to two inches in diameter and distributed across a wide field in Missoula, Montana. Each viewfinder (Holt referred to it as a "locator") was made of two steel pipes welded together in a t-formation, and positioned at eye level so the viewer could look through the upper pipe. Set in compass directions aligned with the North Star, the locators limited the view so that each individual stationed at the locator could only see what was inside a tiny circle of faraway land. In doing so, Holt forces the viewer to focus on specific objects, phenomena, or views, including those of other locators around them. Unable to gauge the distance between oneself and the distant view made viewers feel more connected to each other and the land.

Three years later, the work was dismantled by a subsequent owner of the land. In 2012, Holt recreated the project on the campus of the University of Avignon in France, where it is now a permanent installation.

Steel - Dismantled
More Nancy Holt Artwork and Analysis:
Influences and Connections
Influences on Artist
Artists, Friends, Movements
Influenced by Artist
Artists, Friends, Movements

Interactive chart with Nancy Holt's main influences, and the people and ideas that the artist influenced in turn.
View Influences Chart


Influences on Artist

Nancy Holt
Years Worked: 1967 - 2014
Influenced by Artist

If you see an error or typo, please:
tell us
Cite this page

Content compiled and written by Catarina Flaksman
Edited and revised, with Synopsis and Key Ideas added by Ruth Epstein
" Artist Overview and Analysis". [Internet]. . TheArtStory.org
Content compiled and written by Catarina Flaksman
Edited and revised, with Synopsis and Key Ideas added by Ruth Epstein
Available from:
First published on 27 Feb 2017. Updated and modified regularly.


[Accessed ]