Artists
Walter de Maria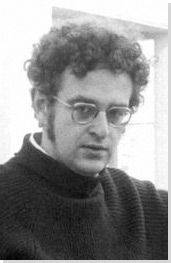 Born: October 1, 1935 - Albany, CA
Died: July 25, 2013 - Los Angeles, CA

"I think to be a true minimalist you should almost nearly be invisible yourself."

Summary of Walter de Maria
Walter de Maria bridged multiple movements of artistic practice that blossomed in the 1960s creating interactive sculptural installations and providing conceptual underpinnings to larger-scale sculptural work. In later projects he also connected viewers to nature by either embedding visual elements in nature itself, or by bringing components of nature inside gallery spaces. His most ambitious works were not only physically large-scale but also extreme in terms of exhibition duration - some lasting decades, whether indoors or out, conversely some were exceptionally ephemeral because they were exposed to the elements. His active participation in non-visual musical performances were similarly minimalist and large-scale and helped lay the foundations for later generations of musical performers using those characteristics.
Key Ideas
As an early proponent of
Minimalism
, de Maria invested heavily in unusually stripped down, fundamental visual forms including everything from simple, yet bold lines to other abstract geometric shapes - channeling his study of the Eastern philosophical emphasis on simplicity.
Perhaps most significantly, he developed a conceptual approach to earth-based works that both used the landscape as immersive "canvas" in what were exceptionally large-scale projects for his time, and also brought aspects of nature inside to force attention on the viewers' relationship to it in insistent ways that transcended previous representations by other artists.
He was also influential on generations of the musical avant-garde, drawing on his studies in jazz and leanings toward a stripped down aesthetic to perform and develop intensely minimalist and conceptualist approaches to making sound which influenced composers and performers from La Monte Young to Sonic Youth.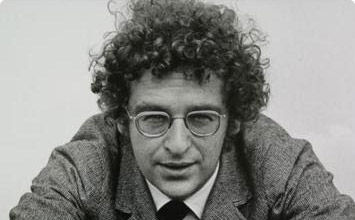 Walter de Maria was born in Albany, California, just across the bay from San Francisco. His parents owned a local restaurant and were socially active in the community, but their son was shy and focused on music as an early creative outlet. He learned to play the piano initially, and then moved on to perform on percussion instruments. He was also fond of cars and sports, which were among the first subjects for his drawings
Important Art by Walter de Maria

The below artworks are the most important by Walter de Maria - that both overview the major creative periods, and highlight the greatest achievements by the artist.


Artwork Images

Mile Long Drawing (1968)

Artwork description & Analysis: This work consisted of two parallel lines drawn with chalk twelve feet apart, extending for one mile in the Mojave Desert in California. It was a simple and temporary piece, and one of the first of de Maria's works associated with the Land art movement, moving beyond the boundaries of gallery-based art as he brought a minimalist ideology outdoors into the landscape. The two dramatic lines focus attention on the characteristics of order, space, time, and measurement, and through this, de Maria began to explore some of the ways that people categorize nature along with the human impulse to make marks in the external world, possibly pointing to the ancient Inca Nazca Lines.

The work also calls attention to the ephemerality of time, as its marks faded with the effects of the natural world. This ephemerality asks viewers to meditate on the reality of their lives as well, where change is constant and nothing remains intact forever. As the Mile Long Drawing disappears into its desert landscape it reflects upon time and memory. It becomes a living artwork revealing multiple meanings as its visual aspects change.


Artwork Images

Triangle, Circle, Square (1972)

Artwork description & Analysis: This work consists of three brushed stainless steel sculptures, each approximately 3 feet (1 meter) inwidth and length. The simple geometric forms demonstrate de Maria's earlier interests in minimalist sculptures, and his more conceptually-oriented inspiration fromZen Buddhist thinking. Asian influence was large during the 1960's in American art, as artists sought to transform human consciousness through a religious-like contemplation present in Asian philosophies. The Zen influence permeated the arts scene in many ways with notions of simplicity, sensitivity to nature, and a leaning towards intuition over rationalist knowledge. This particular piece was inspired by the work of a Japanese Zen monk named Sengai Gibon (1750-1837) and his painting Circle, Triangle, and Square in which he attempted to decidedly embody the universe. These three forms have been interpreted as geometries that represent infinity. They are interactive works and are a part of a game experience. They have hollow interiors with metal spheres within and come with instructions that the pieces are, "to disturb the purity of the symbol." This work also represents his involvement in the participatory "happenings" of the 1950's and his interest in task-like projects that were audience-interactive and game-like, proposing an approach to art-viewing that shifted from passive viewer experiences to more socially engaged encounters.


Artwork Images

The Lightning Field (1977)

Artwork description & Analysis: This may be De Maria's most famous work. It is an expansive installation of 400 stainless steel poles placed in a one-mile by one-kilometer grid. The rods are each two inches in diameter but extend upwards at varying heights ranging from 15 feet to 26 feet nine inches, in order to create a perfectly horizontal plane where their pointed tips stop.

This work is a significant piece of the Land art movement of the late 1960's, which began in the Southwestern United States. This piece lives in an obscure desert plain near Quemado, New Mexico, specially selected for its frequent lightning storms and isolation. The work incorporates the natural environment into art in a meaningful way, seeing the land as a critical aspect of the work, not merely a site for it. The locale was scouted precisely for its distance from other signs of human development and its ability to reflect the enormity of the landscape. The work communicates a variety of experiences of being in the landscape, and simultaneously asks individual visitors to meditate on the moment, while contemplating shifts in light and perceptions of time and space in their changing vastness.

The poles were placed outside, rather than in a museum or gallery so the work reveals the significance of the setting, beyond the built, sculptural aspect. The title calls attention to the tantalizing possibility of highly ephemeral illumination from irregularly occurring natural lighting strikes, potentially drawn down from the sky into the field by the rods. It also calls for awareness of the surrounding landscape, and the relationship between art and nature. The earth is an integral part of the artwork and acts as a canvas while also drawing attention to the sky as part of the larger environment, and our relationship to it. Visitors must travel to this remote location in order to view the work, therefore incorporating the journey away from the everyday as part of the experience of the piece, which initiates a total immersion of the senses while creating an unusual degree of intimate encounter with a liberating spirit.
More Walter de Maria Artwork and Analysis:
Influences and Connections
Influences on Artist
Artists, Friends, Movements
Influenced by Artist
Artists, Friends, Movements

Interactive chart with Walter de Maria's main influences, and the people and ideas that the artist influenced in turn.
View Influences Chart


Influences on Artist

Walter de Maria
Years Worked: 1961 - 2013
Influenced by Artist

| | | | | |
| --- | --- | --- | --- | --- |
| Artists | | Personal Contacts | | Movements |
If you see an error or typo, please:
tell us
Cite this page

Content compiled and written by Laura Fiesel
Edited and published by The Art Story Contributors
" Artist Overview and Analysis". [Internet]. . TheArtStory.org
Content compiled and written by Laura Fiesel
Edited and published by The Art Story Contributors
Available from:
First published on 15 Dec 2015. Updated and modified regularly.


[Accessed ]