Artists
Wayne Thiebaud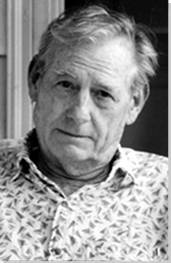 Born: November 15, 1920 - Mesa, Arizona, United States

"I don't make a lot of distinctions between things like landscape and figure painting, because to me the problems are inherently the same - lighting, color, structure and so on - certainly traditional and ordinary problems."
Summary of Wayne Thiebaud
While rooted in the everyday, West Coast artist Wayne Thiebaud's compositions spring from his imagination and have a poetic, sometimes melancholic, quality about them. Thiebaud bucked artistic trends to create his own vision of American culture. Trained as a commercial artist and uninterested in the histrionics surrounding Abstract Expressionism, Thiebaud concentrated his attention on ordinary objects, thus garnering comparisons to Pop Art of the 1960s, yet Thiebaud brushed away such comparisons, saying he was "just an old-fashioned painter."

A popular teacher, Thiebaud was a generous mentor, and artists such as Mel Ramos, Fritz Scholder, and Faith Bromberg have spoken his praises. Further, Thiebaud's embrace of Americana - as seen through his bakery cases and landscapes - has endeared him to a wider audience that see something of themselves in his paintings.
Key Ideas
Thiebaud began his artistic path studying commercial art and illustration before turning to fine arts study, and this early training continues to inform his work. The linear, even illustrative, quality of his paintings suggest advertisements and commercial photographs. Thiebaud has always felt that the line between commercial and fine art is too rigidly drawn, and his work constantly transgresses that border.
While often associated with Pop Art because of a shared subject matter, Thiebaud is more often than not absorbed in traditional problems of painting - how to create depth without sacrificing the two-dimensionality of painting and how objects relate to one another. Through seemingly simple still lifes, Thiebaud evokes stories of plenty and loss, prompting an emotional response from the viewer that is absent in Pop Art.
Thiebaud has often spoken of the "Americanness" of his paintings. His depictions of cakes, pastries, everyday objects, and landscapes convey an earnestness and curiosity that can be traced back to the likes of
Edward Hopper
and earlier American art. While some have spoken of a melancholic, even sinister, mood in some of his paintings, they lack a biting critique, or rebuke, of American consumer culture and instead offer a meditation on it.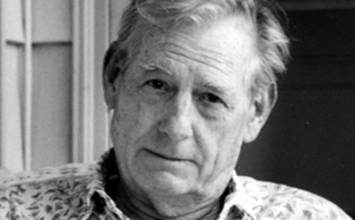 Painting well into his nineties, Thiebaud has made a name for himself as the hardest working artist in America. Continuing to draw or paint every day, he says he can work almost anyplace: "I've worked in basements, garages, even kitchens."
Important Art by Wayne Thiebaud

The below artworks are the most important by Wayne Thiebaud - that both overview the major creative periods, and highlight the greatest achievements by the artist.


Artwork Images

Cakes (1963)

Artwork description & Analysis: An orderly array of cakes sit atop cake stands as if in a baker's display case. The overlapping cakes and their shadows create a tight, gridded composition that feels static, and yet the thin cake stands hardly seem capable of holding up the sumptuously decorated cakes, threatening the possibility of toppled pastries. Thiebaud compresses, or flattens, the space by using a simple, monochrome background, barely distinguishing between the wall and the surface on which the cakes sit, as well as employing a skewed perspective. This space combined with a limited palette of subdued pastel shades, with a few red, pink, and yellow accents, creates a unified composition. While most of the cakes are differently decorated, save the two in the center, the overall effect is of similarity and repetition.

The use of solid outlines and shadows on a stark background is typical of Thiebaud's work in the 1960s, which has much in common with advertising images, and its subject matter - common consumer items - aligns it with much of Pop Art, but its thickly applied paint sets it apart from much of the movement. Curator Megan Fizell writes, "The frosting upon Wayne Thiebaud's 1963 painting, Cakes, is so thickly applied that I am often tempted to reach out, run my finger along one of the perfect cake-tops to taste the sugary dessert." As such, the painting exemplifies "object transference" (a term Thiebaud used to describe his own work), meaning that the paint literally mimics the element it depicts - in this case frosting. To further compound this tendency, American artist Sharon Core recreated the painting as a still life and then photographed it. To achieve the look of the heavy brushstrokes, she replicated the effect in frosting - thus completing the cycle of imitation between the subject and its representation.

Oil on canvas - National Gallery of Art, Washington, D.C.


Artwork Images

Green Dress (1966/2017)

Artwork description & Analysis: Thiebaud's daughter, Twinka, wearing a simple green dress, sits on a stool, holding a piece of paper, perhaps a work of art. She casts a slight shadow on the cream-colored floor and wall, and she looks out toward the viewer. Thiebaud uses a repeating color palette to create a harmonious composition; the emerald of the dress is used in the sitter's cheekbone, the orange of the stool reappears in the hem of the outfit and the paper she holds and is similar to the color of her hair.

Thiebaud's second wife, Betty Jean, described Thiebaud's approach to portraiture, saying, "The muteness of figures reduces them to objectness. They occupy the space like a toy or tree, in a frozen moment of time." Here, as in his cake paintings, the subject is shown against a muted background, emphasized with a shadow - a technique commonly used in commercial illustration - with the effect of both focusing the viewer's attention and isolating the subject from any context. When coupled with the sitter's inscrutable - almost blank - expression, this lack of context results in a sense of detachment, which, while not unusual in Thiebaud's work (or indeed his portraiture), is more surprising given his personal connection to the sitter. In this sense, the sitter is as unreachable as Thiebaud's cakes, despite the detail with which she is painted.

Thiebaud began this painting in 1966, returning to complete it 51 years later. To some, this revisiting suggests longing and nostalgia, but at the same time returning to one's work after a break is a practice Thiebaud routinely recommended to his students, saying, "It's difficult to see the work with any clarity until years later."

Oil on canvas - Collection of the artist


Artwork Images

Two Paint Cans (1987)

Artwork description & Analysis: Here, two paint cans, one open with paint dribbled down the side, the other sealed and clean, sit side by side. This humble still life reads as a classic study of color and volume; art historian Mara Holt Skov explains that Thiebaud "sees each new painting as an opportunity for him to confront anew the classic problems of painting - the making of an illusion of 3-D space on a 2-D plane using fluid materials, specific tools and an unfailing supply of physical, intellectual and emotional effort." The familiar, spare, cream-colored background highlights the complexity of the reflective, paint-covered surfaces of the cans.

With Two Paint Cans Thiebaud elevates the ordinary into something more profound. He said, "The wonderful thing about common objects, of almost any kind, is exactly what the poets talk about. They are talking about a transcendent potential, that they can be more than they are. For instance, let's say a bunch of kitchen objects like [18th century French painter] Chardin: copper pipes, clay pots, a loaf of bread. Your job as a painter is to make them different enough and special enough that when you go back to look at the kitchen's actual objects, they seem wanting." On another note, though, one senses that Thiebaud is also making subtle references to painters who came before. The paint splattered surface under the cans is reminiscent of paintings by Jackson Pollock or Cy Twombly, and one wonders if the subject matter - two cans - might be a sly nod to Jasper Johns' famous Painted Bronze (Ale Cans) (1960).

The title of the work states specifically the number of objects portrayed, a common practice for Thiebaud and one that led Susan Goldman Rubin to put together the children's book Counting with Wayne Thiebaud (2007).

Oil on paper mounted on board - Thiebaud Family Collection
More Wayne Thiebaud Artwork and Analysis:
Influences and Connections
Influences on Artist
Artists, Friends, Movements
Influenced by Artist
Artists, Friends, Movements

Interactive chart with Wayne Thiebaud's main influences, and the people and ideas that the artist influenced in turn.
View Influences Chart

| | | | | |
| --- | --- | --- | --- | --- |
| Artists | | Personal Contacts | | Movements |

Influences on Artist

Wayne Thiebaud
Years Worked: c.1950 - Present
Influenced by Artist

Artists

Personal Contacts

| | |
| --- | --- |
| | Fritz Scholder |
| | Faith Bromberg |
| | Garry Hutton |
| | Mel Ramos |
| | Sharon Core |

Movements
If you see an error or typo, please:
tell us
Cite this page

Content compiled and written by Dawn Kanter
Edited and published by The Art Story Contributors
" Artist Overview and Analysis". [Internet]. . TheArtStory.org
Content compiled and written by Dawn Kanter
Edited and published by The Art Story Contributors
Available from:
First published on 30 Apr 2019. Updated and modified regularly.


[Accessed ]