"My addiction has to do with performance, with creating a very real situation and then dealing with all the physical problems surrounding it."
"Right from the start I wanted to put my body into my work."
"Art needs to be defended. It's fragile. If a work is shown too many times, something gets stolen from it. You come to it with preconceptions, or you get tired of it. And it's the same with an artist. So I try to protect myself and my work. I want there to be a fraction of the art that even I don't understand."
"Being in fashion was useful to me because I know how people can be used up, how they're hot and then they become yesterday's news. I find this curious, the way energy dissipates from a source through that kind of exploitation -- and I want to figure out how to make it into art."
"The way that I deal with narrative isn't exactly linear. Sometimes it involves feeling something, sometimes it involves presence - in the way that sculpture has presence."
"I find meaning for myself in surrender, in artistic surrender. I find it very attractive to have to surrender to something. I guess I am attracted to things I cannot understand intellectually but only viscerally. I can't make work any other way. It's the only way I can do it."
"I'm an obsessive. For sure. But there is part of it that is therapeutic, too. I might be in trouble if I could not exercise that level of obsession. It kind of keeps me stable."
"I think my habit as an artist is something like a hunter gatherer, going out to places and gathering the narratives and materials that I need to bring back to the studio to distill down into the work."
Summary of Matthew Barney
One of the most important figures in the contemporary art world, and known primarily for large-scale film projects, including his career-defining Cremaster Cycle, Barney has proved one of the most daring and ambitious (and divisive) American artists to gain fame from the late-twentieth century onward. His works, which blend Video Art, Performance Art, and sculptural installations, are concerned with physical movement (sport and choreographed dance) and they carry deep thematic undercurrents of sexual and bodily excess. Barney's work, which provokes psychological fantasies that many (indeed, most) find deeply challenging, is dense with references to training camps and medical apparatus, allusions to anatomical movement, the history of art, and the iconography, history, and mythology of ancient cultures. Barney is a strong advocate of collaboration (which he attributes to his early success in team sports), but the fact that he avoids self-publicity and unnecessary media attention (unlike Damien Hirst to whom he is sometimes compared) has added to his substantial cult following.
Accomplishments
By unanimous consensus, Barney's most important work is his five-film, seven-hour, Cremaster Cycle. Presented on a sweeping, operatic-like scale, and produced over a period of some eight years, many cite the Cremaster Cycle as one of the greatest achievements in American art. Combining sculpture, drawing and installation the films create an expansive self-contained world that art critic Johnathan Jones suggests blend elements of T.S. Eliot's poem The Wasteland with the Star Wars cycle. Variety backed up the Cycle's postmodern credentials when it summed up Cremaster 3 as "Hieronymus Bosch by way of Busby Berkeley".
Barney's Drawing Restraints series drew on his early years as an athlete. Adopting the metaphor "athlete as artist", his series brought a unique biological perspective to the crowded ideological sphere of gender and body politics in contemporary art. Applying the principle that to achieve its maximum capacity the muscle must first be stretched to near breaking point, Barney tied himself down to a fixed point in a hybridized space (such as a gymnasium) before climbing and reaching over or around physical obstructions and props to draw and write on surfaces such as walls and ceilings.
Barney has spoken of the concept of "situation" - a raw, non-gendered, sexual energy "without discipline or direction". Through his art, he has related this to his desire to obliterate the cultural tensions between the male and female sexes. Though gender determination is a dominant theme in contemporary art, Barney's work has allowed his viewer to search beyond the fixed parameters of liberal politics and to allow for a mediation on the relationship between sexual desire, self-discipline, and artistic productivity.
In an extension of his interest in "situation", Barney has explored the extremes of rebirth and regeneration in a way that tested even the liberal tastes of the contemporary art world. In his infamous River of Fundament, Barney pushed his viewers' mental (rather than muscular) endurance by asking them to confront human waste, not, as he says, as a shock tactic, but rather as a legitimate subject for philosophical meditation. Indeed, in Barney's vision, "bodily functions are interchangeable with the primordial ooze of the earth".
The Life of Matthew Barney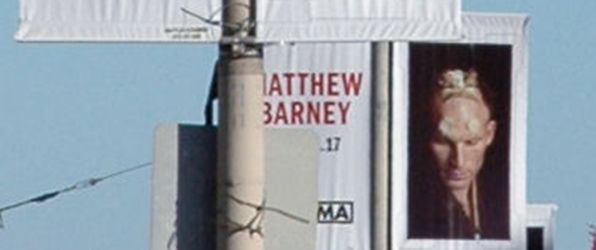 Posters for the Barney exhibition at San Francisco MOMA in 2016. Barney is now a world-renowned artist - this level of popularity took many years to achieve.
Important Art by Matthew Barney
Progression of Art
Biography of Matthew Barney
Childhood
Matthew Barney, and his older sister Tracy, were born to Robert Barney, a catering services administrator, and Marsha Gibney, a painter specializing in what she called "biomorphic abstraction". The family lived in San Francisco until Matthew was seven years old when his father's work saw the family relocate to Boise, Idaho. Matthew completed elementary, middle, and high school in Boise.
During high school, Barney excelled at sports and made the wrestling and football teams. He recognized that his early involvement in team sports influenced the collaborative nature of his artistic practice. As he said, sports present "a situation where there's a frame around the world and that world has everything - violence, victory, loss. That was the beginnings of what has become an aesthetic system that's very similar: anything can happen within the frame. It's what's outside the frame that's scary".
When Barney was twelve his parents divorced and his mother moved to New York City. Young Matthew made frequent trips to visit her there, and it was in New York that he developed an interest in the Contemporary art scene. He says that it was from his mother that he became aware "that art could be a viable path", adding that "It wasn't so much the actual paintings, though. It was these books that were lying around about body performance artists in the Sixties. It was the body that fascinated me - in sport and in art. The limits, the possibilities of the body".
Education and Early Training
In 1985, Barney attended Yale University on a football scholarship, with plans to study pre-med in lieu of a career as a plastic surgeon. After two semesters, he changed his major to art. His peers at Yale recognized his artistic talent, and petitioned for him to be allowed to participate in the university's graduate art program while still an undergraduate. He created his earliest works while at Yale, and exhibited his thesis project, a performance/installation titled Field Dressing (1989), in the university's Payne Whitney Athletic Complex. He selected the gymnasium, rather than a more conventional exhibition space, as it seemed better suited to his performance, which involved carrying out an athletic workout routine. With this work, he sought to explore concepts of physicality, fetishization, and endurance, in both sports and artistic practice.
After graduating from Yale in 1989, Barney moved to New York, where he used a studio space in Brooklyn for a short time. He then moved to a studio on Leroy street in Greenwich Village, which he shared with sculptor Michael Rees (whom he had befriended while at Yale). Once in New York, Barney was recruited as a catalog model by the Click modelling agency (whose clients included Ralph Lauren and J. Crew), and he used the money he earned from modelling to finance his artistic pursuits. He remarked that ''When I was modelling, I found it interesting that you could step outside yourself and let yourself be used as a coat hanger or puppet, especially in the performance sense: to let your body be a tool, to leave the body in the work and not really to occupy your body when you are performing''.
Mature Period
Barney participated in several group shows at the Althea Viafora gallery in New York in 1990, and then presented his first solo show in 1991 at the Barbara Gladstone Gallery. Gladstone recalls "I heard about him from a friend who suggested I go to his studio. It was immediately apparent to me he was doing something new and brave, using non-art materials such as plastic and petroleum jelly. His whole way of thinking about his work was so thought-out [...] It was incredibly impressive".
As art critic Jerry Saltz recalls, the debut show presented Barney "in embryonic form yet with all the aspects of his art foreshadowed". The show featured sculptures (of athletic equipment like dumbbells and blocking tackles cast in wax, petroleum jelly, and tapioca), and various videos featuring Barney engaging in such performative actions as "pumping a hydraulic jack into his own abdomen," "[evacuating] his oral and anal cavities as pearls emerge from his mouth and rectum", and "being repeatedly attacked by a menacing football player".
Not unsurprisingly, Barney's show met with mixed reviews. The New York Times referred to it as "an extraordinary first show", for which visitors were seen lining up around the block. Other critics recognized the influence of boundary-pushing Performance artists like Vito Acconci and Chris Burden. Art critic Lane Relyea concluded that, "Odds are Barney's never met a boundary he didn't want to violate; besides suspending, contorting, and poking himself, he's often shown crossdressing as well". Other critics, however, took offence at the gratuitousness of Barney's work, with Hilton Kramer writing in the New York Observer that "there is now almost nothing that someone won't do in public in the name of art, no matter how stupid or nasty", while John Haber called it "one of the silliest exhibitions in living memory".
In addition to his solo shows, Barney participated in several exhibitions and biennials in the United States and Europe throughout the 1990s. He said of his early success, "It felt like things were moving faster than I could keep up with. I was 24 and I didn't really understand what was going on. I made a conscious decision to take something on that I knew would slow everything down. That's how the Cremaster series came about". The art critic Sebastian Smee would later reflect that "Many hated the 'Cremaster' extravaganza [but] if you were interested in contemporary art, you saw it, and the obligation to form a response suggested that something important had come into the world".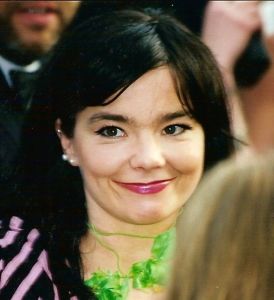 Around the turn of the century, Barney became romantically involved with Icelandic singer Björk and the couple lived for a time in a penthouse co-op in Brooklyn Heights. Björk once described her first encounter with Barney's work as "the closest thing to seeing my dreams" and the pair began collaborating. The couple had a daughter, Isadora, in 2002, and, three years later, they collaborated on Drawing Restraint 9, a feature-length film set abroad a Japanese whaling ship in which the singer acted, and for which she recorded a soundtrack. The couple separated in 2013 and there followed a difficult custody battle (Björk's 2015 album Vulnicura was inspired by the breakup, which she describes as "the most painful thing" she has ever experienced). For Barney, meanwhile, the breakup of their relationship roughly coincided with the release in 2014 (following a seven year production period) of River of Fundament, a near six-hour film that took the form of a three-act opera with a score provided by Barney's longtime musical collaborator, Jonathan Bepler. It would prove to be Barney's most controversial work to date.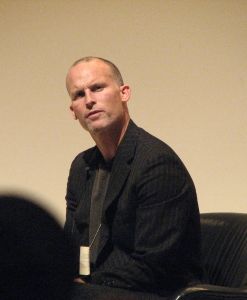 Since 2014, Barney has operated out of a studio in Long Island City, Queens. However, he remains passionate about the outdoors, and enjoys camping in the Sawtooth Mountains in the summer months. He notes that the outdoors gives him a great deal of pleasure when he has the opportunity to bring his daughter along and to share with her the landscape in which he grew up. Around 2016, he even set up a second studio on a property he purchased in Idaho. Indeed, the wilderness of the Sawtooth mountains of Idaho would provide the setting for his last project, Redoubt (2019).
The Legacy of Matthew Barney
Referred to by some as a "superstar", and a highly prominent artist of his generation, Barney remains a divisive figure within the contemporary art world. Having built his reputation as a performance artist, he has made film his primary medium. Indeed, he has been credited with "reinstating" film's role within contemporary art. Avant-gardists - ranging from Luis Buñuel to Man Ray; Jean Cocteau to Maya Deren; Nam June Paik to Andy Warhol - have pushed the boundaries of film experimentation and have helped pave the way for Video Art and other new media movements, but Barney's films, which incorporate performance, drawing, sculpture, still photography and choreographed performance, set a new standard in terms of budget, operatic scale and sheer ambition (not to mention questions of taste). Like no other artist before him, he has tested his audience in terms of the excessive duration of his works and objectionable imagery that would otherwise belong to the world of extreme pornography.
Whatever one's aesthetic or moral judgement, there can be no dispute that his work is uncompromising and impudent, and he has come closer than most to dismantling the barrier between popular culture and the rarefied world of the contemporary art scene. As the art critic Sebastian Smee summed up, "More than anyone else, Barney yanked video art out of the cul-de-sac it had created for itself. He reunited the medium with performance, sculpture, drawing and architecture, and made it a natural vehicle for the most ambitious new art. In the process, his influence spread beyond art. It is hard to imagine, for instance, Lady Gaga's groundbreaking early videos (e.g. 'Bad Romance') without the macabre and queasy-making theatricality of Barney's 'Cremaster' films".
Influences and Connections
Influences on Artist

Influenced by Artist
Artists
Stanley Kubrick

Norman Mailer
Friends & Personal Connections
Jonathan Bepler

Michael Rees

Björk
Artists
Ashley Bickerton

Kanye West
Friends & Personal Connections
Jonathan Bepler

Michael Rees

Björk
Useful Resources on Matthew Barney
Books
The books and articles below constitute a bibliography of the sources used in the writing of this page. These also suggest some accessible resources for further research, especially ones that can be found and purchased via the internet.
written by artist
artworks