Artists
Martin Creed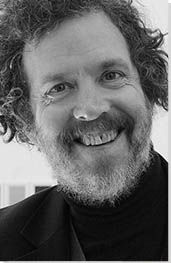 Born: 21 October 1968 - Wakefield, England

"The only thing I feel like I know is that I want to make things"

Summary of Martin Creed
Martin Creed is an artist best known for turning the lights on and off. Winning the Turner Prize (the most prestigious art award in the UK) in 2001 for an installation that consisted only of that action, his conceptual art practice has been ridiculed by sectors of the media but nevertheless left him a hugely significant and well-regarded contemporary artist with a prominent national and international profile within the art world.

Creed's work takes everyday objects, throwaway materials and playful subversions of familiar spaces and asks its viewers to divine meaning through the experience of their viewing. In doing so he raises questions about the material requirements of art and the hang-ups of skill, effort and training that dictate how we judge quality. Although rejecting the label of conceptual art, his work is deeply invested in the notion that art is, and indeed should be present all around us, requiring only attention. This leads to installations, music, performance and objects that are playful and often amusing in their subversive call to reconsider what art is, what it does, and who it is for.
Key Ideas
Creed's work is grounded in the everyday and mundane, made strange by the frame they are placed within. He does so by using familiar objects, materials, or actions in unusual ways, such as structuring them around a rhythm or adhering to tight rules. This has included arranging objects by size, height or volume to create sculptural installations, or creating paintings by marking canvases with the strokes of different sizes of household brushes. Creed's actions as an artist makes his audience reconsider the world around them by reappraising the familiar, foregrounding the unacknowledged beauty that exists in the everyday.
Creed's work often includes humor, prankishness and/or direct challenges to notions of value, worth and skill. His artworks are conceptually sophisticated but almost deliberately invite the response 'but I could have done that'. This has caused his work to be ridiculed and condemned as a 'con', but that reaction too forms part of its impact. Implicit in this is a challenge to the art market, the international gallery system, and perhaps capitalism itself, where a simple action or everyday object can have its value hugely increased by its framing as an art object.
Although best known as a visual artist, Creed is also a musician, and ideas of musical rhythm and notation appear throughout all his practice. Scores and notation structure and dictate the experience of his work, with incremental progressions particularly common, as in the graphic patterns of his paintings or in his reimaging of the Scotsman Staircase in Edinburgh, Work no.1059.
Since his Turner Prize win, Creed has created a series of large public pieces, several of which are now highly regarded as monuments to civic or institutional pride (such as the steps, or his neon installation at the Scottish National Gallery of Modern Art). Despite its media characterisation as impenetrable or elitist, Creed's work has great popular appeal, confirming his egalitarian approach to the making and viewing of art.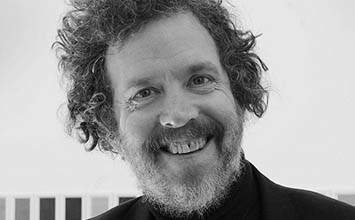 Creed was born in Wakefield, England in 1968 before moving to Scotland at three, where his father (an ironmonger) lectured on glassmaking and jewellery at the Glasgow School of Art. Creed grew up in a musical as well as artistic family. His grandmother was a concert pianist, and Creed began to learn to play the violin at four and the piano at twelve. As he remembers, "I was taught as a child the most important things were music and art." These two forms would later be combined throughout his own artistic work.
Important Art by Martin Creed

The below artworks are the most important by Martin Creed - that both overview the major creative periods, and highlight the greatest achievements by the artist.


Artwork Images

Work No.88: A sheet of A4 paper crumpled into a ball (1995)

Artwork description & Analysis: The work comprises a crumpled piece of paper, tightly packed into a ball. It is presented in a cardboard box, surrounded by shredded paper packaging, also designed by Creed.

The piece evokes the possibility and anxiety of a blank page, and perhaps the exasperation of the creative process. It combines the idea of making a mistake or a project not going to plan with the near-perfectly spherical ball. Its presentation within packaging of the same material (paper) points to the potential absurdity of its monetary and conceptual value; using crumpled paper to protect crumpled paper. Nevertheless, the geometric precision of the piece is proof of the craftsmanship it entails. Refuting those who criticized his art or deny its status as such, Creed has commented "The ball of paper are beautifully made... they are crafted objects". It does in fact take considerable skill to produce an entirely spherical shape from a single sheet of paper, perhaps suggesting a relationship to more traditional artistic forms like origami.

There is a "cheekiness" to the piece though, which reflects Creed's antagonistic relationship to capitalist reproduction and consumer culture. Contemporary artist Ann Jones remarks: "this isn't a work to be revered, it's a work to greet with a wry smile". The pieces are available for sale, with Creed stating "People do buy them and I've seen one in someone's house. It was on the mantelpiece", again suggesting an incredulous relationship to the contemporary art market.

A4 paper


Artwork Images

Work 200: Half the Air In A Given Space (1998)

Artwork description & Analysis: The instructions for Work 200: Half the Air In A Given Space are as follows: "Calculate the volume of the space. Using air, blow up white 12in balloons until they occupy half the volume of the space. As usual the space should be full of air, but half of it should be inside balloons...". As work that is different each time it is displayed, it has no permanent dimensions or appearance.

The idea of making the everyday strange, or physically representing something that the audience takes for granted (the physical presence of air) is one with a strong relationship to Creed's ongoing practice, as well as echoing work like Andy Warhol's Silver Clouds (1966). It also raises questions of behaviour within the gallery, with there being no set or conventional manner in which to engage with the piece. The art critic Jonathan Jones comments that "in Southampton [UK], the balloon room seemed warm and funny", as families used the exhibit as a play area. He adds "It's not the artwork that matters, but the way it sets up relationships between people. You become a member of an airy commonwealth."

In his music, Creed often sings of the possibility of being crushed by objects - the weight of materialism. This work could be seen as an antidote in that it demands space and lightness. Jones used this work as a metaphor for Creed's practice as a whole, and how to appreciate it: "Martin Creed makes artworks that are as light as air. Despise it, burst the balloon, that's your decision. Laugh with it, dive in the balloons and you'll have more fun."

White balloons


Artwork Images

Work No. 227: The lights going on and off (2000)

Artwork description & Analysis: Work No. 227: The lights going on and off comprises an empty room, which is alternately lit for five seconds and in darkness for five seconds - a pattern that repeats ad infinitum. The work uses the existing light fittings and interior space of the gallery it is installed within rather than any external equipment. As such it is created out of the ordinary and everyday mechanisms we interact with, perhaps confounding the viewer's expectations as to the nature of the installation.

Its presence is extremely subtle, and might even be dismissed as a malfunctioning light fitting by those not familiar with the nature of the work. As such, it is left to the viewer to interpret its significance, to consider the piece in relation to the institution in which it is placed, and to the commercial and material relationships exposed by the physical absence of objects.

The use of the existing lighting fixtures within the space responds to Creed's anxiety about creating physical objects as an artist. This is a concern that he also communicates in his songs, in which he speaks of the pressures of a materialist society. Rather than an object, Creed likens Work No. 227: The lights going on and off to a musical score. It is a set of instructions for a performance, rather than a formal and physical installation.

Contemporary artist Maurizio Cattelan sees Work No. 227: The lights going on and off, specifically the variation between light and dark, as representative of the periodic changes in mood we all experience: "It has the ability to compress happiness and anxiety within one single gesture. Lights go on, lights go off - sunshine and rain, and then back to beginning to repeat endlessly." For Cattelan, this is a frightening reminder of the human condition.

The freedom to interpret the subtle nature of the work has left it open to parody and ridicule, with several newspapers 'outraged' that it would be considered art at all. The installation led the tabloid newspaper The Sun (owned by conservative media magnate Rupert Murdoch) to launch its own parodic version of the Turner Prize, the Turnip Prize.
More Martin Creed Artwork and Analysis:
Influences and Connections
Influences on Artist
Artists, Friends, Movements
Influenced by Artist
Artists, Friends, Movements

Interactive chart with Martin Creed's main influences, and the people and ideas that the artist influenced in turn.
View Influences Chart


Influences on Artist

Martin Creed
Years Worked: 1986 - present
Influenced by Artist

Artists

| | |
| --- | --- |
| | Katie Paterson |
| | Figs in Wigs |

Personal Contacts

| | |
| --- | --- |
| | Cardboard Citizens (Theatre Group) |
| | Franz Ferdinand |

Movements
If you see an error or typo, please:
tell us
Cite this page

Content compiled and written by Dawn Kanter
Edited and revised, with Synopsis and Key Ideas added by Lewis Church
" Artist Overview and Analysis". [Internet]. . TheArtStory.org
Content compiled and written by Dawn Kanter
Edited and revised, with Synopsis and Key Ideas added by Lewis Church
Available from:
First published on 12 Nov 2018. Updated and modified regularly.


[Accessed ]