Artists
Joan Miró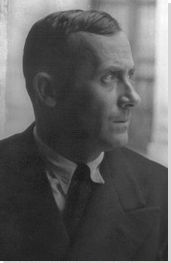 Joan Miró
Spanish Painter and Printmaker
Movements and Styles: Surrealism, Dada
Born: April 20, 1893 - Barcelona, Spain
Died: December 25, 1983 - Palma De Mallorca, Spain

"The joy of achieving in a landscape a perfect comprehension of a blade of grass.. as beautiful as a tree or a mountain.. What most of all interests me is the calligraphy of the tiles on a roof or that of a tree scanned leaf by leaf, branch by branch."

Summary
Early in his career, Miró primarily painted still-lifes, landscapes, and genre scenes. Influences ranging from the folk art and Romanesque church frescoes of his native Catalan region in Spain to 17th-century Dutch realism were eventually superseded by more contemporary ones: Fauvism, Cubism, and Surrealism captivated the young artist, who had relocated to Paris in 1921. His exposure to the ideas of André Breton and Breton's Surrealist circle prompted Miró to make radical changes to his style, although the artist cannot be said to have identified consistently with a single school. Rather, his artistic career may be characterized as one of persistent experimentation and a lifelong flirtation with non-objectivity. Miró's signature biomorphic forms, geometric shapes, and semi-abstracted objects are expressed in multiple media, from ceramics and engravings to large bronze installations.
Key Ideas
Conducting his own Surrealism-inspired exploration, Miró invented a new kind of pictorial space in which carefully rendered objects issuing strictly from the artist's imagination are juxtaposed with basic, recognizable forms - a sickle moon, a simplified dog, a ladder. There is the sense that they have always coexisted both in the material realm and in the shallow pictorial space of Miró's art.
Miró's art never became fully non-objective. Rather than resorting to complete abstraction, the artist devoted his career to exploring various means by which to dismantle traditional precepts of representation. Miró's radical, inventive style was a critical contributor in the early-20th-century avant-garde journey toward increasing and then complete abstraction.
Miró balanced the kind of spontaneity and automatism encouraged by the Surrealists with meticulous planning and rendering to achieve finished works that, because of their precision, seemed plausibly representational despite their considerable level of abstraction.
Miró often worked with a limited palette, yet the colors he used were bold and expressive. His chromatic explorations, which emphasized the potential of fields of unblended color to respond to one another, provided inspiration for a generation of
Color Field painters
.
Artists have traditionally confined themselves to visual expression in a single medium with occasional forays into other materials. However, Miró was, in a sense, a modern renegade who refused to limit himself in this regard. While he explored certain themes such as that of Mother and Child repeatedly throughout his long career, Miró did so in a variety of media from painting and printmaking to sculpture and ceramics, often achieving surprising and disparate results.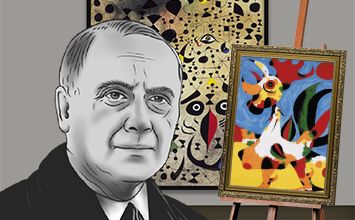 Though he lived a quiet life, rooted in Spain, Miró's was fiercely independent, at a 1978 exhibition he exclaimed, "I painted these paintings in a frenzy, with real violence so that people will know that I am alive, that I'm breathing, that I still have a few more places to go. I'm heading in new directions." He was 85.
From Our Sponsor

Influences and Connections
Influences on Artist
Artists, Friends, Movements
Influenced by Artist
Artists, Friends, Movements

Interactive chart with Joan Miró's main influences, and the people and ideas that the artist influenced in turn.
View Influences Chart


Influences on Artist

Joan Miró
Years Worked: 1907 - 1983
Influenced by Artist

| | | | | |
| --- | --- | --- | --- | --- |
| Artists | | Personal Contacts | | Movements |
From Our Sponsor

If you see an error or typo, please:
tell us
Cite this page

Content compiled and written by Ashley Remer
Edited and published by The Art Story Contributors
" Artist Overview and Analysis". [Internet]. . TheArtStory.org
Content compiled and written by Ashley Remer
Edited and published by The Art Story Contributors
Available from:
[Accessed ]