Artists
Naum Gabo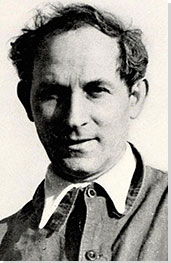 Born: August 5, 1890 - Bryansk, Russia
Died: August 23, 1977 - Waterbury, Connecticut, USA

"We renounce in sculpture, the mass as a sculptural element [....] We renounce the thousand-year-old delusion in art that held the static rhythms as the only elements of the plastic and pictorial arts."

Summary
Naum Gabo's structurally complex, mesmeric abstract sculptures cast a shadow over the whole of 20th-century art, while his life was that of the quintessential creative émigré, as he moved from country to country seeking new contexts for his work, in flight from war and repression. As a young man in post-Revolutionary Russia, Gabo was closely associated with Constructivism, which sought to blur the boundaries between creative and functional processes. He incorporated principles from engineering and architecture into his creative explorations, and used his sculptures to describe and demonstrate new scientific concepts such as Einstein's space-time relativity. Gabo worked through various movements and ideas, eventually settling in the United States after the Second World War. Like all the most important artists, his work and his life were fundamentally shaped by the era in which he lived, and helped to define that era in turn.
Key Ideas
Gabo believed that art should have an explicit and functional value in society. As a student of engineering and architecture, he emulated and demonstrated cutting-edge techniques from those fields in his sculptural constructions, and designed complex architectural plans himself. This element of his work, initially developed to mould the mindset of the new Soviet citizen, influenced a whole paradigm within 20th-century art: the idea of dissolving the boundaries between artistic and functional processes.
One of Gabo's most important discoveries was that empty space could be used as an element of sculpture. Constructing his sculptures from sets of interlocking components rather than carving or moulding them from inert mass allowed him to incorporate space into his work more easily. Intended to demonstrate ideas from modern geometry and physics, Gabo's use of space within sculpture stands alongside Stéphane Mallarmé's incorporation of page-space into poetry, and John Cage's incorporation of silence into music, in epitomizing a modern, secular concern with expressing what is unknown as well as what is known: with void as well as form.
By incorporating moving parts into his sculpture, or static elements which strongly suggested movement, Gabo's work stands at the forefront of a whole artistic tradition, Kinetic Art, which uses art to represent time as well as space. Indeed, his Kinetic Construction of 1920 is often considered the first work of Kinetic Art. From this point onwards, Gabo's work incorporated or suggested what he called "kinetic rhythms", reminding the viewer of a quintessentially modern discovery first made by Albert Einstein, that time and space only exist in relation to each other.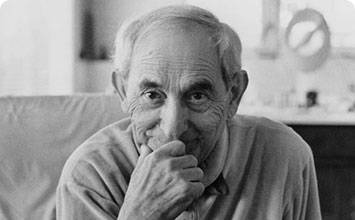 Gabo was born Naum Pevsner in the small Russian town of Bryansk, the sixth of seven brothers and sisters. The Pevsners were a large, tightknit, patriarchal middle-class family, with a strong and charismatic father, Boris, and mother, Fanny. Though Boris was Jewish, the siblings were brought up Christian through the influence of their Russian Orthodox grandmother, and Naum would distance himself from his Jewish roots for much of his life. Boris Pevsner owned a successful metal works and rolling mill, which supplied many of the railways around Russia. It was by this means that the young Naum became familiar with many of the industrial materials that would later inspire his work, while two of his older brothers pursued careers in engineering. A third, Natan (later Antoine), four years older than Naum, became a successful artist, and was a significant influence on his younger brother, whose artistic curiosity was beginning to emerge through a love of poetry and early attempts at sculpture, informed by the Tsarist art that dominated his cultural landscape.
Influences and Connections
Influences on Artist
Artists, Friends, Movements
Influenced by Artist
Artists, Friends, Movements

Interactive chart with Naum Gabo's main influences, and the people and ideas that the artist influenced in turn.
View Influences Chart


Influences on Artist

Naum Gabo
Years Worked: 1917 - 1976
Influenced by Artist

If you see an error or typo, please:
tell us
Cite this page

Content compiled and written by The Art Story Contributors
Edited and revised, with Synopsis and Key Ideas added by Greg Thomas
" Artist Overview and Analysis". [Internet]. . TheArtStory.org
Content compiled and written by The Art Story Contributors
Edited and revised, with Synopsis and Key Ideas added by Greg Thomas
Available from:
First published on 16 Feb 2018. Updated and modified regularly.


[Accessed ]