Artists
Spencer Tunick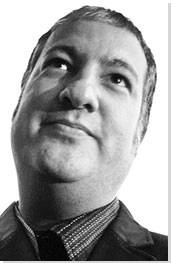 Born: January 1, 1967 - Middletown, New York

Summary of Spencer Tunick
There is great tension at play in the work of Spencer Tunick between freedom and compliance. The controversial photographer brings together large crowds of people, tells them to undress, and then directs them to pose in a particular way resulting in quite regimented scenes. Upon actually taking part however, participants report feelings of heightened exuberance and of overwhelming liberation. The viewer is confronted by a "sea of bodies", which on the one hand emits positive energy and suggests the power to incite change, whilst on the other, reveals vulnerability, insignificance, and even the possibility of catastrophic mass death. Paradoxically we ask, is this a pre- or post-apocalyptic writhing dystopia, or, is this utopia, a return to a pre-Christian age, before the Fall of Man and the necessity to hide or idealize the self?

In many ways, Tunick provides more questions than answers, but perhaps this is not the point. The artist is interested less in stark contrast and more in the place where boundaries combine. For example, as where the sea, the earth, and the sky meet, Tunick focuses in on lines drawn between the public and the private, the sexual and the platonic, and the collective and the individual; he seeks to blur these and ultimately ask if they are useful divisions at all.
Key Ideas
Often revealing a lifeless flesh-colored mass, Tunick's images evoke associations with genocide and the most heinous crimes of history cannot be overlooked. Indeed, he made work in response to contemporary atrocities, and thus uses his art to directly protest against violence. Tunick focuses not only on the impact of war, but also uses his imagery to tackle inequality between the sexes, and to aid colossal environmental concerns.
Tunick's photographs are also interesting when considered through a plainly aesthetic lens. Tunick has always been interested in architecture and very often bodies are laid out or stand in a configuration or shape that is designed to echo the geometry of the place in which they are in. His pictures become "peoplescapes", or "human still lives", and in this sense fit well into the lineage of art history. Tunick has compared his early New York work to
Jackson Pollock's
splatter paintings, whilst others have recalled
Piet Mondrian's
Broadway Boogie-Woogie
(1943).
Tunick's practice highlights ongoing issues surrounding the nature of
Performance Art
and how best to document the fleeting energy of a happening in any successful and permanent way. As the viewer we assess Tunick's final works as photographs, but the artist himself speaks of his works as installations or performative interventions and as such the event is held to be more meaningful than the image that remains.
Tunick has become a key figure in debates surrounding censorship and sexuality. He insightfully claims that being forced to pixilate or to cover any part of the naked anatomy in his photographs only serves to make his images sexual in a way that previously they were not at all. He is always playing and working at the boundary between historical notions of what it means to be "naked" versus "nude". He campaigns to allow bodies to exist in their natural state, neither hidden nor idealized.
In a similar way to
Land Artists
, for example
Robert Smithson
and
Richard Long
, Tunick shares the view that man and nature can create great beauty when they work together. Whether in an urban or interior environment, or in a wild and vast outdoor setting, Tunick seeks to cultivate community and creativity in all settings. As do the individuals who make
Street and Graffiti Art
, or even those who painted their cave walls, Tunick seeks to disseminate the positive and universal impact that making one's mark has for humanity.

Spencer Tunick was born into a Jewish family and grew up in upstate New York. His father, Earl, owned a keychain photo-viewer franchise that operated out of the Brown's Hotel in Loch Sheldrake, in the Catskills. His mother worked as an artist and interior designer. Tunick was inspired by his mother's artistry, and had the opportunity to experiment with his father's cameras. He recalls "I found a passion in documenting my ideas with photography, because I didn't have that sort of natural ability to paint or sculpt. My ideas were coming so quickly that I wanted to get them down on paper and that was black and white photography paper."
Important Art by Spencer Tunick

The below artworks are the most important by Spencer Tunick - that both overview the major creative periods, and highlight the greatest achievements by the artist.


Artwork Images

Untitled (New York) (1998)

Artwork description & Analysis: This black-and-white photograph was taken in New York City when Tunick was carrying out his Naked States project (photographing nude subjects in every one of the fifty American states). The pregnant lady volunteered to pose for Tunick before the shoot, whilst the older black man (along with his shopping cart full of empty cans and bottles) was recruited in the spur of the moment simply passing through the area where the shoot was taking place. The result is Tunick's classic early formula for making a photograph: the gritty streets of New York as his setting combined with chance encounter as his means to recruit models. In the image, the shopping cart is placed between the contrasting nude, light-skinned, heavily pregnant woman, and the clothed, skinny, black man. Both individuals rest one hand on the cart and peer curiously inside, leaning forward slightly. The subjects are foregrounded in the middle of an empty city street scene. A traffic sign and traffic lights can be seen slightly behind the figures. In the background is a historic building featuring a framing archway and rounded turrets.

A central question raised by all of Tunick's work has to do with the concept of naked vs. nude. Traditionally, in art history, the "nude" refers to an idealized, non-sexualized, and beautiful human form, whereas "nakedness" invokes notions of individual shame, embarrassment, sexuality, and even vulgarity. Tunick's work plays at the boundary of these two concepts, presenting the unclothed human form as both beautiful and vulnerable. In this photograph, the female subject's nakedness/nudity is emphasized by the fact that the male subject is clothed. Even early in his career, Tunick was aware of this tension in his work writing of Naked States that "The project [...] turned out not to feel very 'nude', it felt very 'naked' because I felt very much up against the laws. This project felt very stark and challenging. 'Naked' is more aggressive and 'nude' is simply more accepting."

In this early stage of his career, Tunick carried out much of his work in New York City. As Art in America critic Richard Vine, and Amy Gilman, Director of the Chazen Museum of Art at the University of Wisconsin-Madison, argue, Tunick's work has always been full of visual opposition, between the intimate and the public, and between the curves and softness of the human body and the roughness/sharpness of urban architecture. Tunick has also been interested in the way that the new contrasts with the old, and the natural marries the artificial. We see many of these contrasts in this image, as well as the artist's enduring sense of community and interest in intimate and creative human interaction, even in unlikely and hostile environments.

Gelatin silver print


Artwork Images

Mexico City 4 (Zócalo, MUCA/UNAM) (2007)

Artwork description & Analysis: This color photograph was taken in Mexico City's huge and iconic Zócalo Square. In the image, a vast 18,000 nude individuals (the greatest number that Tunick has photographed to date) lay on their backs flat on the ground. All of them face the same direction, with their heads angled toward the Palacio Nacional, which can be seen in the background of the image. Tunick notes that for this particular installation, "Forty-thousand people signed up, and at the last minute - three or four days before the event - the president of the country said I didn't have permission to use the Zócalo." However, Tunick refused to cancel the event, and fortunately "two days before the installation happened, we got the word from the president's office that we would be allowed to do the work. Over 20,000 came: 18,000 people were let in, 2,000 had to be left out. There were just too many."

Tunick had originally hoped to carry out the installation at the nearby Teotihuacan pyramids (considered the largest and most important Mesoamerican city, located about an hour's drive north of Mexico City), but he was not granted permission to do so, and thus the downtown Zócalo square was selected as a back-up location.

Tunick has said of his experience making this work, "It was just a great moment. No one would have thought that, of all the places in the world, Mexico City would have the most open-minded people when it came to their bodies." Furthermore, Tunick stated, "I think all eyes are looking south from the United States to Mexico City to see how a country can be free and treat the naked body as art. Not as pornography or as a crime, but with happiness and caring." However, despite an overwhelming positive response, not all locals were in favour of the work. Many citizens voiced disdain at the project, and raised ongoing issues surrounding propriety and censorship, such as a 63-year old local who was interviewed by Reuters and stated that the volunteer models were "losing dignity as men and women. It's an offense against the church."

This photograph, like many others by Tunick, features nude volunteers lying completely still on the ground, and thus alludes to war, death, and mass atrocity. Curator and artist Valentine Moreno suggests that there is "a progression towards an aesthetic formality also be noticed in installations in which Tunick requests the nude crowd to execute the same position. Such installations, with recognizable patterns, led critics to argue that the images communicate a message of mass conformity and compliance resembling Leni Riefenstahl's shots of German athletes performing calisthenics en mass at the 1936 Olympics in Berlin." By mentioning Riefenstahl (and therefore indirectly The Third Reich), Moreno connects with Tunick's recurring specters of genocide.

In today's global world we have not all experienced terror and destruction, but we have all seen the reportage of such events in the media. Whilst news images are often too shocking to process and comprehend as part of real life, Tunick helps by adding the distance, care, and stamp of authenticity of a professional artist. He manages to grab our attention by a clever means of re-imagining actuality (the same reason why children's books are more successful in communicating "big ideas" than more forthright publications). As softer images than those we find in news reports, with only imagined catastrophe before us, Tunick's work appeals to a sense of collective responsibility. Created in the hope that upon taking part in the work's making, or, upon looking at the resulting picture, people will awaken from ignorance and work harder to avoid conflict and live peacefully together.

Pigment print


Artwork Images

Switzerland, Aletsch Glacier 1 (Greenpeace) (2007)

Artwork description & Analysis: This impressive color photograph was taken at the Aletsch glacier (the largest glacier in the Alps, on the south side of the Jungfrau mountain in the Upper Rhone Valley, a protected UNESCO World Heritage site). In the image, approximately 600 nude volunteer models are spread out across this breathtaking epic landscape; they stand up straight with their arms down, and all directly face the camera. The volunteers and crew had to walk several hours to reach the site, and once there, other images were also taken of the subjects lying down before they decided on the standing pose. Overall it was a very physically demanding, as well as a camaraderie-building shoot for the participants.

The project was part of a Greenpeace billboard and poster campaign designed to raise awareness of global warming. Greenpeace stated that the aim in the images was to "establish a symbolic relationship between the vulnerability of the melting glacier and the human body." The environmental organization used this highly-publicized project as an opportunity to inform the public that "Alpine glaciers have lost about one-third of their length and half their volume over the past 150 years. The Aletsch ice mass has retreated by 115 meters (377 ft) in the last two years alone [...] if global warming continues unabated, most glaciers will disappear from the Earth by 2080."

Markus Allemann, campaign coordinator for Greenpeace Switzerland asserted, "The human body is as vulnerable as the melting glacier. These naked people are braving the cold today because they want decision-makers to wake up and take immediate, forceful, and courageous steps to protect the climate. There is still time, but it is running out. Climate change now requires fast and courageous political decisions to radically cut greenhouse gas emissions and stabilize global warming. Governments around the world must know that the people they represent expect and demand them to take action, and we hope that our collaboration with Spencer Tunick to create this living sculpture will focus their minds and sharpen their resolve."

Tunick considered the photographs from this project to function simultaneously as at once works of art and as political statements, stating, "I will try to treat the body on two levels. On an abstract level, as if they were flowers or stones. And on a more social level, to represent their vulnerability and humanity with regard to nature and the city and to remind people where we come from." In both proposed treatments, this particular work recalls the intensions and visual results of Land Art. Tunick's works becomes comparable with the likes of Robert Smithson and Richard Long, who both make human interventions in landscape to show that the two forces can work in harmony, or indeed are one and the same and with their fates intertwined.

Pigment print
More Spencer Tunick Artwork and Analysis:
Influences and Connections
Influences on Artist
Artists, Friends, Movements
Influenced by Artist
Artists, Friends, Movements

Interactive chart with Spencer Tunick's main influences, and the people and ideas that the artist influenced in turn.
View Influences Chart


Influences on Artist

Spencer Tunick
Years Worked: 1986 - present
Influenced by Artist

| | | | | |
| --- | --- | --- | --- | --- |
| Artists | | Personal Contacts | | Movements |
If you see an error or typo, please:
tell us
Cite this page

Content compiled and written by Alexandra Duncan
Edited and revised, with Synopsis and Key Ideas added by Rebecca Baillie
" Artist Overview and Analysis". [Internet]. . TheArtStory.org
Content compiled and written by Alexandra Duncan
Edited and revised, with Synopsis and Key Ideas added by Rebecca Baillie
Available from:
First published on 06 Nov 2019. Updated and modified regularly.


[Accessed ]