Artists
Joseph Stella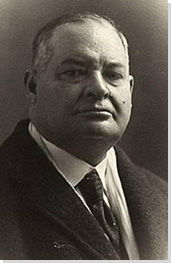 Joseph Stella
American Painter
Movements and Styles: Futurism, Precisionism, Early American Modernism
Born: June 13, 1877 - Muro Lucano, Italy
Died: November 5, 1946 - Queens, NY

"I was thrilled to find America so rich with so many new motifs to be translated into a new art. Steel and electricity had created a new world. "

Summary of Joseph Stella
Joseph Stella's professional career left a lasting mark on American modernism, but it was just as fraught and unsteady as his personal life. Following the hugely influencial 1913 Armory Show, he became a key figure in the New York art world. His style and subject matter changed frequently throughout his career, reflecting his own search for meaning and identity as an immigrant working in a rapidly changing urban America. Perhaps because of his outsider status, his images of industrial America were his most successful and influential. Indeed, his images of New York City landmarks such as the Brooklyn Bridge are depicted with the power and honesty only truly possible from a truly dynamic mind.
Key Ideas
Although famous for his depictions of American scenes, Stella was never fully at home in his adopted country. Indeed, he spent long spells travelling and working in Europe, only returning to New York when necessary.
Stella was largely responsible for bringing
Futurism
to the United States, and was a leading figure in the burgeoning
Precisionist
movement of the 1920s and 1930s. While the subjects and even the style of his work varied, he maintained a Precisionist interest in distinct areas of line and color throughout the duration of his career.
In spite of his very modernist interests, the influence of historical European art movements is ever-present in Stella's work, from the stained glass quality of his paintings, to the references to Renaissance and Gothic architecture and altarpieces. His Italian artistic heritage informed his works throughout the course of his career.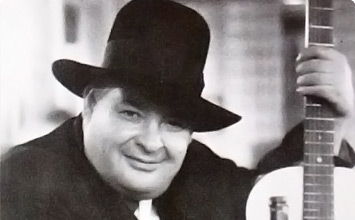 Stella grew up in the small mountain village of Muro Lucano, situated over a ravine in the Potenza province of southern Italy, near Naples. The fourth of five brothers, he was a pudgy, solitary, and contemplative child, with few friends his own age. His father and grandfather were attorneys, and their family was prosperous, though Stella showed little interest in pursuing the family vocation. From a young age, he showed a precocious talent for drawing and developed a passionate interest in art. He was also a strong student in school, where he learned both English and French.
Important Art by Joseph Stella

The below artworks are the most important by Joseph Stella - that both overview the major creative periods, and highlight the greatest achievements by the artist.

Battle of Lights, Coney Island, Mardi Gras (1913-14)

Artwork description & Analysis: Stella began this abstract rendition of the sights and sounds of Coney Island in late 1912, after returning to the United States from Paris. It was his first work in the Futurist mode, and is an excellent example of the ways in which he utilized the techniques and ideas of European modernism to capture this quintessentially American scene, depicting New York's iconic roller coaster at Coney Island. Stella was captivated by the amusement park, describing it as an "intense arabesque" with its "surging crowd and the revolving machines generating... violent, dangerous pleasures." Forms are fractured and faceted to create a fragmented, kaleidoscopic vision of roller coasters, spinning rides, and colorful buildings, all disembodied by light and bright hues. Glimpses of signs allude to the real-life attractions of the day, such as Feltman's restaurant (where the hot dog was invented) and Steeplechase Park, which boasted a Ferris wheel, scale models of world landmarks, and a mechanical horse racing game. When this painting was exhibited in New York City, the popular reception was negative, even though art critics admired it. After a few years, however, it was accepted as a hugely influential work of the American avant-garde.

Oil on Canvas - Yale University Art Gallery

Voice of the City of New York Interpreted (1920-22)

Artwork description & Analysis: Many critics and curators of Stella's work consider this monumental, five-panel painting to be his finest work. It was something of a paean to the technological and cultural innovations that made New York one of the most vibrant modern cities in the world during the 1920s. All over the world, New York City and its celebrated skyscrapers remained an object of fascination.

The bold, brightly colored panels, each measuring over seven feet tall, depict distinct areas of the city. The first panel on the left depicts the port; the second depicts the dazzling electric lights of Broadway and Times Square; the central panel depicts Manhattan's towering skyscrapers, with the iconic Flatiron building front and center; Broadway, or the "White Way" is the focus of the fourth panel, which also integrates images of subway tunnels at the bottom; and the far right panel offers a romanticized view of the Brooklyn Bridge.

There is a musical quality to Stella's treatment of Broadway in the second and forth panels. The vibrant colors evoke neon signs, and crossing beams of light resemble the spotlights of a theatrical production. The use of bold, parallel lines throughout the piece draws the eye ever upward, much in the manner of the ever-expanding Manhattan skyline. The geometric planes and graphic, architectural lines of the composition reflect the influence of Italian Futurism on Stella's work, while the use of rich color and the resemblance to colorful stained-glass windows anticipate his later fascination with Renaissance-like styles and subjects.

Oil and Tempera on Canvas - Newark Museum

By-Products Plants (1923-26)

Artwork description & Analysis: In this painting, Stella depicts factories that extract ammonia, tar, and light oils that are released when coal is burned. Such mechanical processes fascinated Stella, and he once recalled, "Opposite my studio was a huge factory . . . towering with the gloom of a prison. At night fires gave to innumerable windows menacing blazing looks of demons." Imposing, shadowy buildings, tanks, and chimneys are interspersed with radiant, intersecting beams of light, a contrast that gives the painting an eerie, mysterious quality that hints at the complex chemical processes occurring within the factories. There is a captivating hint of danger that is intriguing but also oddly beautiful. The shining spotlights give a sense of expectation of something wondrous occurring - such as the announcement of new product release or a movie presentation.

The painting is a representative example of the Precisionist movement, which celebrated the industrial, modern landscape of the United States through geometric, Cubist-inspired depictions of factories, bridges, and skyscrapers. Before the early-20th century such industrial and utilitarian structures were not typical subjects for artists, but, with the help of artists like Stella, industrial architecture became a powerful symbol of the distinct textures of American life for many artists. At the same time, the composition's bold, bright colors, sense of movement, and contrast between light and shadow reveal Stella's debt to the Futurists.

Oil on Canvas - Art Institute of Chicago
More Joseph Stella Artwork and Analysis:
Influences and Connections
Influences on Artist
Artists, Friends, Movements
Influenced by Artist
Artists, Friends, Movements

Interactive chart with Joseph Stella's main influences, and the people and ideas that the artist influenced in turn.
View Influences Chart


Influences on Artist

Joseph Stella
Years Worked: 1905 - 1946
Influenced by Artist

Artists

Personal Contacts

Movements

| | |
| --- | --- |
| | Early American Modernism |
| | Precisionism |
If you see an error or typo, please:
tell us
Cite this page

Content compiled and written by Jen Glennon
Edited and revised, with Synopsis and Key Ideas added by Ellen Hurst
" Artist Overview and Analysis". [Internet]. . TheArtStory.org
Content compiled and written by Jen Glennon
Edited and revised, with Synopsis and Key Ideas added by Ellen Hurst
Available from:
First published on 25 Mar 2016. Updated and modified regularly.


[Accessed ]