Biography of Richard Serra
Childhood
Richard Serra was the second of three sons born to a Russian Jewish mother and a Spanish father. As a young boy, he lived with his family amidst the sand dunes of San Francisco. Staying mostly within the boundaries of his home life, he knew little of the outside world, let alone the fine arts. His earliest sparks of creativity came from spending time at the shipyards, where his father worked as a pipefitter.
According to Serra, the foundations of his art took shape on his fourth birthday, during the launch of an oil tanker at the Marine Shipyard in San Francisco: "All the raw material I needed is contained in the reserve of this memory." In particular, he recalled later in life the powerful horizontal curve made by the ship's hull, and the contradictory lightness and speed that impressed him when the vessel took off through the water. It was around this same time that Serra began to draw, an activity that he believes aided the growth of his imagination and sense of invention, as well as provided him with the necessary confidence to recognize his artistic potential.
Early Training
Serra earned a Bachelor's degree in English literature in 1961 from the University of California at Santa Barbara. He had supported himself during his studies by working at a steel mill, an occupation that would come to inform his later work as an artist. Serra continued with his Master's studies at Yale University in 1961, where he was trained in painting with contemporaries Brice Marden, Chuck Close, and others, most of whom he remembers considering, at that time, "more advanced" students. In 1964-65, Serra studied in Paris, where he spent a great deal of time drawing near a reconstruction of Brancusi's studio. Although he later claimed to have known little of the modernist master or the recent history of sculpture at the time, Serra nonetheless acknowledged Brancusi's "authoritative" example.
Serra traveled to Italy the following year, where he began painting a series of grids in random colors. He later learned, by way of a recent issue of Art News, that Ellsworth Kelly was painting in a similar style, so Serra abandoned the technique. During a side trip to Spain, Serra's viewing of Velásquez's Las Meninas made him realize he was dissatisfied with the two-dimensional limitations of painting. The event virtually changed the course of Serra's artistic career; soon searching for an alternative direction, he began creating works using live and, in other instances, stuffed animals in cages. After incorporating live animals in his first solo show at Galleria La Salita, Rome in 1966, the public uproar was so great that the venue was promptly shut down by the local police.
Mature Period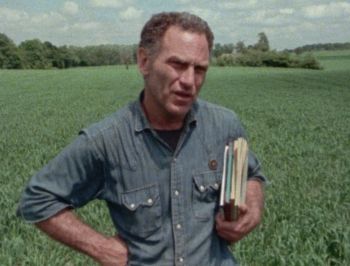 On his return to the United States in 1966, Serra settled in New York, where he began making his first sculptures out of rubber-said to have been inspired by the horizontal progression in Jackson Pollock's painting, Mural (1943). Between 1968 and 1970, Serra worked on his Splash series, which were semi-sculptural works derived from the artist's splashing molten lead onto the spatial junction, or gutter, where the vertical studio wall conjoined with the horizontal floor plane. Serra's "gutter" works, as well as others by contemporaries whose work similarly highlighted a confluence in their work of action, environment, and medium, soon came to be classed by critics and art historians as Process Art.
The following Prop series, which Serra began in 1969, may be considered the immediate precursor of the enormous metal works for which the artist is today best known. Explorations of balance, weight, and gravity, the Props are perhaps also the beginnings of Serra's recall of his childhood memories of the oil tanker skimming the surface of the ocean.
In 1970, Serra assisted friend and artist Robert Smithson in the latter's execution of the Environmental work, Spiral Jetty. Serra's exposure to Environmental art in this instance reinforced the idea of site-specificity, or the phenomenon of a work of art being conceived and executed as an integral part of its surroundings (this had been implied, if subtly, in the Splash series). Increasingly working in larger formats, Serra developed a growing interest in the spaces created (or otherwise highlighted) by the art work itself, as well as the work's physical, as well as visual relationship to the viewer. This can be seen in Serra's Spirals and Ellipses, works that invite the viewer to participate in their environment by walking around the work and experiencing it through bodily (i.e. somatic) as well as through visual perception.
Such themes, along with others, continue to run through Serra's work to this day. Most of his current large-scale works are welded in Cor-Ten steel, although Serra notably distances himself from the "heroic" status of Pablo Picasso, Julio González, and David Smith, who were modernist pioneers in the mastery of welded sculpture.
Serra also experimented with video art as early as the late 1960s, producing his first of many video art films, Hand Catching Lead, in 1968. Hand features the artist repeatedly trying to catch pieces of lead falling from the top of the frame. Serra describes his films as providing a supplementary understanding of his sculpture, and he has since made several others that showcase metal, and in particular his favorite medium of steel.
During his early years in New York, Serra similarly became involved with music and dance. Recognizing that the factors of space and balance so characteristic of works in music and dance were similar to his own in sculpture, Serra collaborated in performances and installations with Yvonne Rainer, Stephen Reich, and Joan Jonas. Perhaps in tribute to his musical roots, Serra has been mentioned in Vampire Weekend's song, White Sky, and his art has been featured on the cover of the Monoliths & Dimensions album by Sunn O))).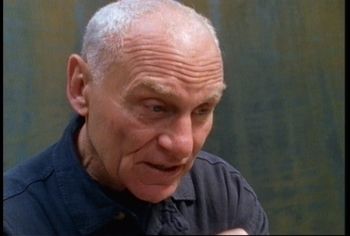 In 1981, a civic controversy attending the public installation of Serra's Tilted Arc, in lower Manhattan's Federal Plaza (in front of the Javits Building), assumed the status of a notorious footnote in Serra's career. The installation of the commissioned work provoked vociferous, negative outcry from area office workers, who regarded Tilted Arc as little more than an ugly monstrosity, no less one attracting graffiti and litter. The escalating protests against Tilted Arc drew so much international attention that the municipal government was compelled to hold a series of public hearings on the matter, during which Serra testified-in recall of his belief in his art work's site specificity - that "to remove the work is to destroy it." The incident set off a wider, international debate about contemporary art in public spaces and the role-indeed power-of public opinion. In fact, the hearings resulted in a court decision to have Titled Arc permanently removed from its site. Serra appealed the decision, to little immediate effect: the sculpture was ultimately dismantled and carted off from Federal Plaza in 1989.
The Legacy of Richard Serra
Serra is widely considered one of the most influential sculptors of the late-20th century. A modern Renaissance man with a forceful personality, Serra's interest in painting, sculpture, music, dance, film, performance, and installation art has affected legions of artists during his long career. Architects and urban planners today often cite Serra's influence, which the artist scorns in keeping with his belief that true art is never utilitarian. As evidenced forcefully by Tilted Arc, Serra's work is, at any rate, difficult to ignore and has been important in moving the discourse about public art to the critical forefront. His work has inspired the founding of a public art program at the University of California (in his hometown of San Francisco), and Serra has himself supported the development of sculpture parks across the United States.
Content compiled and written by The Art Story Contributors
Edited and published by The Art Story Contributors
"Richard Serra Artist Overview and Analysis". [Internet]. .
TheArtStory.org
Content compiled and written by The Art Story Contributors
Edited and published by The Art Story Contributors
Available from:
First published on 01 Jun 2011. Updated and modified regularly
[Accessed ]