Artists
Richard Hamilton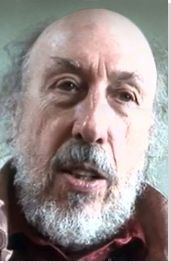 Born: February 24, 1922 - London, England
Died: September 13, 2011 - London, England

"It's not so easy to create a memorable image. Art is made through the sensibilities of an artist, and the kind of ambitions and intelligence, curiosity and inner direction that role requires."

Summary of Richard Hamilton
Richard Hamilton was the founder of Pop art and a visionary who outlined its aims and ideals. A lollipop from one of his early collages furnished the movement with its title. His visual juxtapositions from the 1950s were the first to capture the frenetic energy of television, and remind us of how strange the vacuum, tape recorder, and radio must have seemed for the first generations that experienced them. "Pop art" the British artist declared, would be: "Popular, transient, expendable, low-cost, mass-produced, young, witty, sexy, gimmicky, glamorous, and Big Business." While less of a household name than Andy Warhol, it was Hamilton who laid the groundwork for Pop art, and first defined its aims and ideals.
Key Ideas
Hamilton introduced the idea of the artist as an active consumer and contributor to mass culture. Up until then (especially in
Abstract Expressionist
circles) the prevailing view was that art should be separate from commerce. Hamilton gave other artists permission to consider all visual sources, especially those generated by the commercial sector. There is no more influential idea in art to this day.
For Hamilton, Pop art was not just a movement, but a way of life. It meant total immersion in popular culture: movies, television, magazines and music. As his alignment with the Rolling Stones and the Beatles (for whom he designed The White Album cover as a limited-edition print) demonstrates, he succeeded in bridging this gap between high art and consumer culture, paving the way for Andy Warhol, Studio 54, and the Velvet Underground.
With uncanny accuracy, his work seems to predict that of nearly every other major Pop artist. Details in "Just what is it that makes today's homes so different, so appealing?" in particular, read like a crystal ball containing Warhol,
Lichtenstein
,
Wesselmann
, and
Oldenburg
, before these artists' careers had developed. Of course, the reality was that all these artists were looking closely at his work, and used it to come up with their own ideas.
Hamilton reminds us that Pop art originated in England. He was among a group of young British artists, architects and critics who got together in the 1950s to discuss aspects of visual culture that weren't considered part of a traditional artist's training - cowboy movies, science fiction, billboards, and household appliances. Most of these were imports from America, which made them especially fascinating. Before coming up with Pop, the term they used for the movement was "the new brutalism" - more descriptive of the deliberate assault on general art themes and depictions that one finds in Hamilton's imagery.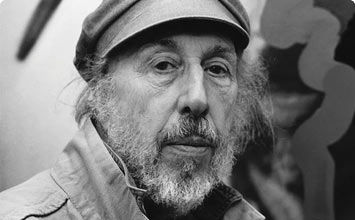 Richard Hamilton was born into a working class family in Pimlico, London, where his father was a driver at a car dealership. As a child, Hamilton later recalled, "I suppose I was a misfit. I decided I was interested in drawing when I was 10. I saw a notice in the library advertising art classes. The teacher told me that he couldn't take me - these were adult classes, I was too young - but when he saw my drawing he told me that I might as well come back next week." A couple of years later, he remembers, he was producing "big charcoal drawings of the local down and outs." Although he never finished high school, Hamilton began attending evening art classes when he was 12 years old and was encouraged to apply to the Royal Academy. On the merit of these early pieces, he was accepted into the Royal Academy the age of 16. However, in 1940 the school shut because of the outbreak of World War II. Hamilton, too young to be enlisted to fight, spent the War making technical drawings.
Important Art by Richard Hamilton

The below artworks are the most important by Richard Hamilton - that both overview the major creative periods, and highlight the greatest achievements by the artist.

Just what is it that makes today's homes so different, so appealing? (1956)

Artwork description & Analysis: This collage was created by Hamilton for the catalog of the seminal 1956 exhibition at London's Whitechapel Gallery, "This is Tomorrow." The exhibition is now generally recognized as the genesis of Pop art, and as early as 1965 this particular work was described as "the first genuine work of Pop." Within it are a contemporary Adam and Eve, surrounded by the temptations of the post-War consumer boom. Adam is a muscleman covering his groin with a racket-sized lollipop. Eve perches on the couch wearing a lampshade and pasties.

Hamilton used images cut from American magazines. In England, where much of the middle class was still struggling in a slower post-war economy, this crowded space with its state-of-the-art luxuries was a parody of American materialism. In drawing up a list of the image's components, Hamilton pointed to his inclusion of "comics (picture information), words (textual information) [and] tape recording (aural information)." Hamilton is clearly aware of the work of Dada photomontage art, but he's not making an anti-war statement. The tone of his work is lighter. He is poking fun at the materialist fantasies fueled by modern advertisement. This whole collage anticipates bodies of work by future pop artists. The painting on the back wall is essentially a Lichtenstein. The enlarged lollipop is an Oldenburg. The female nude is a Wesselman. The canned ham is a Warhol.

Collage - Kunsthalle Tübingen, Tübingen


Artwork Images

Fun House (1956)

Artwork description & Analysis: Fun House, a collaborative work, was one of the greatest critical successes of the 1956 Whitechapel exhibition, "This is Tomorrow." It is also one of the earliest examples of Pop installation art. The architect John Voelcker created a structure which Hamilton then covered with oversized images from advertising and other popular culture sources. The huge sci-fi robot, with its flashing eyes and grinning switchboard mouth, was taken from a film set. Superimposed on it is the iconic shot of Hollywood film star Marilyn Monroe in a billowing white dress. A large three-dimensional model of a Guinness bottle accompanies these 2-dimensional images. Pop music played loudly from speakers, and a recording of a robotic voice, accompanied the installation, producing an environment of sensory overload, unlike what most of the gallery-going public in England had seen.

Like Hamilton's Just what is it that makes today's homes..., also included in the exhibition, Fun House is an absurd, hedonistic hodgepodge of pop culture sources. Here, however, in place of a domestic cornucopia, an anarchic and potentially sinister mood prevails. Whatever the robot's intentions are for the unconscious woman, they cannot be good. The only quotation from "high art" is a blaring image of sunflowers by Van Gogh, the notoriously mentally unstable genius known for cutting off his own ear.

Multi-media installation


Artwork Images

Hommage à Chrysler Corp. (1957)

Artwork description & Analysis: Though Hamilton was a multi-media artist, the elegant lines of this composition remind us that his way into art was through drawing. His command as a draughtsman underlies the complexity of much of his work, including this one, which at first glance appears to be totally abstract. On closer inspection (yet very hard to see), one can make out the form of a woman with large breasts wearing red lipstick and a fashionable bra leaning over the bonnet of a car. The woman and the car are inseparable, woven together in a single form. This is one of a series of works that examine the visual language of the auto industry, in which the bodies of women and cars are frequently compared. Hamilton highlights the fetishization and conflation of these "objects" in the post-War economy. In its abstraction and in the subject itself, it recalls de Kooning's series of women inspired by cigarette advertisements, which shocked audiences of the early 1950s. The ghost-like lines of the female body in contrast with the definitive graphic presence of the mouth anticipates the work of Tom Wesselman. Whether or not such works condemn or celebrate fetishization is beside the point. Hamilton was picking up on a theme that persists today in auto shows and car advertisements, where scantily-dressed temptresses invite us to try the latest sports car.

Oil paint, metal foil and digital print on wood - Tate Modern, London
More Richard Hamilton Artwork and Analysis:
Influences and Connections
Influences on Artist
Artists, Friends, Movements
Influenced by Artist
Artists, Friends, Movements

Interactive chart with Richard Hamilton's main influences, and the people and ideas that the artist influenced in turn.
View Influences Chart

| | | | | |
| --- | --- | --- | --- | --- |
| Artists | | Personal Contacts | | Movements |

Influences on Artist

Richard Hamilton
Years Worked: 1950 - 2010
Influenced by Artist

If you see an error or typo, please:
tell us
Cite this page

Content compiled and written by The Art Story Contributors
Edited and revised, with Synopsis and Key Ideas added by Ruth Epstein
" Artist Overview and Analysis". [Internet]. . TheArtStory.org
Content compiled and written by The Art Story Contributors
Edited and revised, with Synopsis and Key Ideas added by Ruth Epstein
Available from:
First published on 12 Apr 2016. Updated and modified regularly.


[Accessed ]