Artists
Peter Blake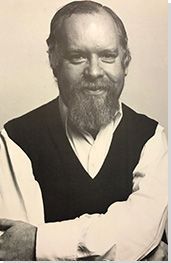 Born: June 25, 1932 - Dartford, England

"I have always had this great adoration of people who are different, and I have always celebrated them."
Summary of Peter Blake
Peter Blake is often called the "Godfather of British Pop art." Like many artists of his time, he came of age in a country recovering from the war, so much of his interests were drawn toward the bright and happy lifestyle that was being touted in America via a booming advertising industry utilizing groundbreaking new methods such as screen-printing to create optimistic and bold renditions of life in magazines, on posters, and on billboards. His early training as a graphic designer coupled with a rich education in more historical modes of art allowed him to blend his obsessions with the new youthful popular culture and pop music scene in swinging London with foundational art references from the past into a form of urban realism that was fresh. This challenged the status quo's idea about what constituted art and broke down barriers between traditional fine art and the new cutting edge field of Pop. As he progressed in his career, he continued to make work that gave respectful nods to the past cultural lexicon yet which remained equally engrossed in what lay on the horizon, reflecting man's ongoing experience of being prone to the external influences of past, present, and future.
Key Ideas
Many of Blake's more noted paintings are compositions of pictures within pictures, painted homogeneously on a singular plane. Whether pinned onto a subject's clothing, framed on a wall in a conjured environment, or held up by a character within a composition, Blake is showing us our common trait of collecting visuals, of treating them as objects to assimilate into badges of our own individual identity in which the line between looking and adopting becomes one.
The infiltration of popular culture, and most specifically pop music, into the art world scene was a common motif in Blake's work. The most famous example of this crossing of genres can be seen in the work he produced for The Beatles' seminal Sgt. Pepper's Lonely Hearts Club Band album cover.
Blake's work represents a decidedly British condition of searching for a better present or future. In his Pop art, this search led to the idealism seen in American advertisements and pop culture. In his later Ruralist works, this is shown through nostalgic depictions of a more conservative and Victorian past, or in the fantasy worlds of elves and fairy tales. In his landscape works this is found in the quieter, gentler pastures of life in the countryside.
Blake's consistent influx of references to current cultural trends remark upon the human experience within a constant stream of outward influences born within a mass media-laden society. Whether wrestlers, musicians, celebrities, works of literature, or nods to prior artworks, he fondly pays homage to the source materials of our modern mythmaking.
Blake once said, "You simply can't make art without having that history of art behind you and I think if you asked any artist they would always say they had learned from previous art. Perhaps I show that more than most in that I often appropriate art and quote from it." Even into the later years of his career, he continues to pepper his work with a combination of references to past and present to suggest this ongoing relationship.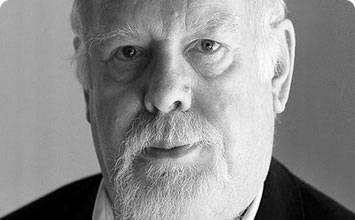 Peter Blake grew up in Kent, England in a typical blue-collar household as a son of an electrician. Although he had a younger brother and sister, he claims he was always "a solitary child" who was "extremely shy". He experienced a disruption in his education when his family was evacuated during the Second World War.
Important Art by Peter Blake

The below artworks are the most important by Peter Blake - that both overview the major creative periods, and highlight the greatest achievements by the artist.


Artwork Images

On the Balcony (1956-7)

Artwork description & Analysis: In this famous painting, Blake combines images of ordinary, everyday people with a plethora of references to the theme "On the Balcony." These range from ephemeral magazines and snapshots to consumer goods to the art found in museums and galleries. For example, the figure on the left-hand side holds a copy of Eduard Manet's The Balcony (1868), while a copy of LIFE magazine obscures another figure's head (in all, approximately 32 versions of images of balconies are in the image). The youthful subjects appear to be teenagers and can be seen as tokens of a fresh generation receptive to Pop art's key principles, which were the breakdown of traditional understandings of the art object and sources, and the reassessment of distinction between art and life. Because each of the painting's references are shown as part of a cohesive whole, carted by figures representing the gimlet eyes of youth, we might ascertain Blake's provoking invitation to regard everything in our midst as valid objets d'art. In fact, Blake made many images of youths and children, tightly cropped and depicted head-on stares throughout the 1950s. It has been argued that head-on stares were more direct and natural than profiles of faces that are considered more sophisticated.

Although On the Balcony may look like a collage, it is actually an oil painting. This is a prime example of Blake's signature technique of making metapictures, or paintings of pictures within pictures. The perceived value between the accumulated imagery disappears amongst this singular plane - a thumb in the eye to the hallowed halls of the institution of painting.

Oil on canvas - Tate Modern, London


Artwork Images

Girlie Door (1959)

Artwork description & Analysis: In Girlie Door, Blake recreates a universal scene that can be found in any common teenage boy's bedroom. A hardwood base resembling a door is painted red, the color of flushed and frustrated adolescent desire, upon which is pasted a haphazard collection of beautiful women from the big screen. Sophia Loren coyly sniffs a flower and Marilyn Monroe displays her incredible gams below. The women loll and pose, looking directly at the viewer; the knob of the door shadowing their implicit invitation to "open me."

Knowing that Blake's childhood was interrupted by the chaos of war, and that a traumatic cycling accident marred his sense of security over his physical appearance, we might come to see this piece as representative of a pent up libido - the longings of an outsider. The piece reflects a shrine constructed of accessible images of women from the popular culture of the time; the normal machinations of a pubescent boy, yearning from within the comfort of his own isolation. The door simultaneously reflects potential entrance into a world of glamour and fantasy while also remaining shut off prohibitively.

While other Pop artists frequently used images of women in their work, they often did so with a tongue in cheek or overtly sexualized bent. In Blake's piece, we find a refreshing breath of innocence that brings to mind the semi-awkward wonder in burgeoning lust.

Collage and Assemblage on Hardboard


Artwork Images

Self-Portrait with Badges (1961)

Artwork description & Analysis: This painting is a self-portrait, with Blake depicting himself as a young man defined by his obsession with American youth culture. He is wearing fashionable Converse trainers, turned up jeans, a plethora of badges and a glum expression on his face. The badges suggest that the artist is trying to forge an identity for himself, aligning himself to as many causes and popular icons as possible in the hope of finding one that will stick. The attempt seems to be unsuccessful though, as the badges support an American presidential candidate (who is unpopular), Elvis (who was losing popularity by 1961) and Pepsi (Coca Cola's less successful rival).

The work is a modern take on Thomas Gainsborough's The Blue Boy (1770), which sets a beautifully dressed aristocratic young man in the dramatic English countryside. Instead of a windswept landscape, Blake stands in front of a dingy suburban fence, demonstrating the difference between the England of the 1960s and the romanticized landscapes of Gainsborough. It also points to the difference between Britain, which was still suffering economically after the Second World War, and America, which was going through a consumer boom.

Oil on board - Tate Modern, London
More Peter Blake Artwork and Analysis:
Influences and Connections
Influences on Artist
Artists, Friends, Movements
Influenced by Artist
Artists, Friends, Movements

Interactive chart with Peter Blake's main influences, and the people and ideas that the artist influenced in turn.
View Influences Chart

| | | | | |
| --- | --- | --- | --- | --- |
| Artists | | Personal Contacts | | Movements |

Influences on Artist

Peter Blake
Years Worked: 1954 - present
Influenced by Artist

| | | | | |
| --- | --- | --- | --- | --- |
| Artists | | Personal Contacts | | Movements |
If you see an error or typo, please:
tell us
Cite this page

Content compiled and written by Anna Souter
Edited and revised, with Synopsis and Key Ideas added by Kimberly Nichols
" Artist Overview and Analysis". [Internet]. . TheArtStory.org
Content compiled and written by Anna Souter
Edited and revised, with Synopsis and Key Ideas added by Kimberly Nichols
Available from:
First published on 19 Nov 2016. Updated and modified regularly.


[Accessed ]