Artists
José Clemente Orozco
Biography and Legacy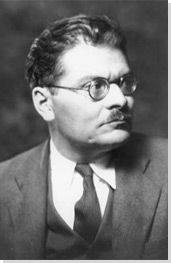 José Clemente Orozco - Biography and Legacy
Mexican Cartoonist, Printmaker, Painter, and Muralist
Movements and Styles: Mexican Muralism, Social Realism
Born: November 23, 1883 - Zapotlán (now Cuidad Guzmán), Mexico
Died: September 7, 1949 - Mexico City, Mexico

From Our Sponsor
"Painting assails the mind, it persuades the heart"

Biography of José Clemente Orozco
Childhood and Education
Orozco, one of four brothers, spent his first years in the southwestern region of Jalisco, Mexico. His father had a soap, ink, and coloring factory in addition to being an editor for the newspaper, La Abeja. His mother was a housewife who occasionally gave the women of the community painting classes. The family moved first to Guadalajara and then Mexico City in the hopes of improving their financial situation. Despite their efforts, however, the times were not easy for middle-class families and it was often difficult for the family to make ends meet.
On his way to and from school the young Orozco would pass by the shop where José Guadalupe Posada - a politically engaged cartoonist famous for his images of skulls and skeletons - worked in full-view from the street. Fascinated, Orozco started to experiment with drawing and coloring, later recalling the experience of watching Posada work as an "awakening" to the existence of art. He began to take evening drawing classes.
Later, he was urged (forced, rather) to study agricultural engineering for the sake of financial security. It was only after his father's death that Orozco became fully committed to pursuing an artistic career. A remarkable decision considering he had lost his left hand after manipulating fireworks for Independence Day celebrations in 1904. Since most doctors were on holiday, by the time treatment was available for the injury, gangrene had taken over and it had become necessary to amputate his entire hand.
Orozco studied full-time at the San Carlos Academy from 1906-14, and participated at the 1911 student's strike along with fellow student and future muralist David Alfaro Siqueiros. It was in night classes at the Academy where Orozco met Dr. Atl (Gerardo Murillo), the slightly older artist who frequently shared captivating stories of his adventures in Europe. Dr. Atl was a fervent advocate of promoting a distinctively Mexican art and was opposed to copying the European style that was a requisite activity in the Academy. It was with the confidence that Dr. Atl instilled in his young students that Orozco began experimenting with Mexican landscapes and introducing familiarly vibrant colors into his paintings. It was the seed that developed into the artistic emancipation of Mexico.
Early Period
In the early years of his artistic career, Orozco worked as a caricaturist for various oppositional newspapers. He landed a solo exhibition of his watercolors depicting female prostitutes and men past their prime, poignantly entitled "The House of Tears." Perhaps as a mirror to his own struggles, Orozco's focus on human suffering was a predominant theme in his early work. Despite this recognition of his artistic merit, Orozco found himself painting dolls to pay the bills.
During the violent battles of the Mexican Revolution, Orozco worked as an illustrator for a pro-Carranza newspaper called La Vanguardia. He witnessed the carnage of the Revolution first-hand, an experience that would forever mark his work and heavily contribute to a pessimistic outlook on life. He said of the Revolution: "The world was torn apart around us. Troop convoys passed on their way to slaughter ... Trains back from the battlefield unloaded their cargoes in the station in Orizaba: the wounded; the tired; exhausted, mutilated soldiers, sweating and tatterdemalion. In the world of politics it was the same, war without quarter, struggle for power and wealth. Factions and sub-factions were past counting, the thirst for vengeance insatiable" Unlike Rivera and Siqueiros, the other two famous muralists who, along with Orozco, made up the avant-garde muralists known as "Los tres grandes" (The Three Greats), Orozco was an anarchist. He was vehemently anti-institution, anti-military, anti-clerical, anti-establishment, and so forth, because he felt these institutions were all inevitably and inherently corrupt.
Orozco took up residence in the United States from 1917 to 1919, working mainly as a sign-painter first in San Francisco, and then in New York. He met with Siqueiros one night as the latter was on his way to Europe and went to dinner along with Xavier Guerrero, where they argued profusely about the future of art in Mexico. In 1920, he returned to Mexico, where he received his first public commission at the National Preparatory School as part of the new government's plan to broadcast its messages of a modern Mexican identity.
He married Margarita Valladares in 1923 and the couple had three children. In the following years, Orozco's colleagues in the arts admired him greatly. Despite the praise from this small intellectual elite, however, Orozco was generally underappreciated in his country. He left his family in 1927 to work in the United States, where he witnessed the effects of the Great Depression first-hand. He befriended the journalist and arts patron Alma Reed, who had fallen in love with a Mexican governor on a work trip to Mexico only to discover he had been murdered during the Revolution while she returned to the US for the wedding preparations. Alma Reed invited Orozco to her intellectual soirees and showed his work in her house. On one of these evenings, the Greek Orthodox patriarch in New York saw in Orozco's work the greatness of classical antiquity and crowned him with a symbolic laurel wreath. During his stay in the US, he painted some of his most famous murals in Pomona, the New School, Dartmouth, and the Museum of Modern Art.
Mature Period
In 1932 Orozco traveled to Europe for the first time, visiting all the compulsory museum destinations. He returned to Mexico as a greatly respected artist and painted his masterpiece at the Hospicio Cabanas in Guadalajara, hailed as the "Sistine Chapel of the Americas," and eventually named a UNESCO World Heritage site.
A testament to his technical virtuosity, Orozco would apply paint directly onto the wall in the notoriously unforgiving fresco technique without sketching the mural beforehand. His preparatory sketches were made solely on paper, never on the mural itself. He was known to be a taciturn man, generally preferring his own company and quiet work in his studio, an almost binary opposite to the garrulous personality of his friend and sometimes rival, Diego Rivera.
Around 1943, Orozco met the prima ballerina of the Mexico City Ballet, Gloria Campobello, for whom he left his first wife. The couple lived together in New York until 1946, when Campobello ended the relationship abruptly. He then returned to Mexico to live alone.
Later Period
Orozco's oeuvre from the 1940s included many portraits and a series of anti-clerical and anti-military paintings. In 1946, he was awarded the national Prize for his murals in the Church of the Hospital of Jesus. In 1947, he illustrated Nobel prize-winning author John Steinbeck's book, The Pearl, at Steinbeck's request. That same year he had a major retrospective exhibition in Mexico's most important museum, the Palacio de Bellas Artes.
Orozco's numerous self-portraits enable us to understand his personality. He depicts himself as an intellectual and a dour man of intense reflection. His eyes have the piercing hardness of a witness inured to some of the most horrid aspects of our species. One can picture him enraged or melancholy but is hard pressed to find any joy in his countenance. Indeed, Octavio Paz remarked "Orozco never smiled in his life". He completed his last fresco in 1949. He died of heart failure in his sleep, aged 65.
The Legacy of José Clemente Orozco
Orozco's views on the Mexican Revolution differed radically from those of Diego Rivera and David Alfaro Siqueiros. Unlike the idealistic Rivera or the belligerent Siqueiros, Orozco had a deeply cynical regard for the revolution; he was disturbed by the extensive bloodshed and death toll, and skeptical of the potential of the protracted upheaval to benefit those who it seemed clear would suffer regardless of which forces prevailed. Orozco's focus from his earliest works onward centered on human suffering, no doubt a byproduct of the hardships he had suffered and witnessed in his own life. He had a notorious inability to connect with others on a one-to-one basis but showed tremendous empathy for humanity as a whole. Perhaps ironically, his greatest legacy is to have challenged the very nationalist sentiment that provided him with longstanding renown.
The artists inspired by Orozco range from the Mexican painter, sculptor and poet, Gustavo Arias Murueta, to Joan Mitchell, Rico Lubrun, Eleanor Coen, and Luis Nishizawa. Furthermore, an early phase of Jackson Pollock, when he was undergoing therapy with a Jungian doctor, is influenced by Orozco's work. In fact, Pollock and Philip Guston travelled together on an artistic pilgrimage to see Orozco's Epic of American Civilization. Pollock also declared Prometheus the greatest contemporary painting in North America.
Most Important Art
Maternity (1923-24)

This mural is one of Orozco's earliest frescoes, painted for the ground floor of the National Preparatory School (ENP) in Mexico City. Maternity depicts a mother and child; it resembles Renaissance depictions of Mary and the infant Jesus, with the exception of the conspicuous nudity of the mother. Allegorical Boticelli-esque females in deep folds of windblown drapery surround the mother and child. A sensual, reclining nude female turns her back to the viewer as she eats grapes, the fruit associated with Dionysus and celebration. The women are noticeably European: blond and with classical features. The Renaissance influence is striking not only in the representation of the figures themselves but also in the pyramidal composition and the lapis lazuli-colored garment the mother wears, a color traditionally linked to the figure of the Virgin Mary.

Following the Mexican Revolution, the new government encouraged the production of public art to promote a nationalist program of unity, of the concept of an integrated populace or "Mexicanos." However, Orozco's use of overtly European figures seems to challenge the assertion by an increasingly authoritarian government that equality had been achieved. In this work, the beauty standard is European rather than indigenous. Here we see Orozco subtly critique the very institution that commissioned him for the work.

This particular mural is of immense value because it is the only surviving one of Orozco's earliest frescoes, as most were destroyed by conservative students at the ENP while others were demolished by Orozco himself. In fact, a group of Catholic women misinterpreted the secular meaning of Maternity, thought it sacrilegious, and attacked it.

Read More ...

José Clemente Orozco Artworks in Focus:
José Clemente Orozco Overview Continues Below
If you see an error or typo, please:
tell us
Cite this page

Content compiled and written by The Art Story Contributors
Edited and published by The Art Story Contributors
" Artist Overview and Analysis". [Internet]. . TheArtStory.org
Content compiled and written by The Art Story Contributors
Edited and published by The Art Story Contributors
Available from:
First published on 11 Jul 2016. Updated and modified regularly.


[Accessed ]