"Black artist, Black authors, Black paintings. I would say that all of my work has been invested in the notion of theorizing and visualizing whiteness in some way because its construction is so linked to the ways that we perceive Blackness. The misreading of the work comes from critics who think that these issues are discrete and separable."
"We're always at the mercy of people's desires to place us in certain identities. The idea of superseding race is problematic for me; it's been used to say that people of color, because we are "raced," are limited (whereas, white people are just "people" and seem to have no racial identity). The work of artists of color is often reduced to being simply about race and nothing else, as if our gender, sexual, class, and other identities didn't complicate any discussions of race as a subject matter, or as if race was our 'natural' subject matter."
"Cultural translation, like any other translation, is always involved with loss, the untranslatable, excess meanings, the indecipherable."
"The dichotomies between rich and poor, progress and going backwards seemed to be where we were at in America. Those things going on at the same time seemed, to me, embodied in the word 'America.'"
"My mother used to say that when I told her that I wanted to be an artist, her famous line was, 'The only artists I've ever heard of are dead.' It just wasn't in her experience ... I don't think she had a sense that one could be an artist, because there wasn't anyone in my family who had done that."
"You have to be a bit outside of something to see it. I think any artist does that. It's an artist's job to always have their antennas up."
"Much of my work is engaged with 'America' - the idea of America. So it seemed interesting to think beyond art, to think of documents from various periods that were formative for me and the country as a whole."
"I'm interested in what happens when a text is difficult to read or frustrates legibility - what that says about our ability to think about each other, know each other, process each other."
"Blackness - like Malcolm X said about whiteness - is a state of mind. There is no consensus on what it means, and each individual and generation has to renegotiate its meaning. I'm just adding my two cents to the debate."
Summary of Glenn Ligon
With his unique "text paintings" referencing Black thought and literature, Glenn Ligon came to prominence in the early 1990s and became known as one of the most astute observers and commentators on race, sexuality, and history in America. Tackling the representation of Blackness in art - as well as what it means to be Black and gay - Ligon's works possess an elegance and beauty underneath which lurk America's history of slavery and its ongoing racial reckoning. His art provides an example of an artistic practice that constantly interrogates Black subjectivity without sacrificing the multiplicity of viewpoints and intersectional understanding of identity.
Accomplishments
Ligon came up with a new visual language through his text paintings, which depict a text repetitively as it gets progressively darker until the point of illegibility. The quotations selected by Ligon, most of them by major Black authors, are pithy and compelling, as well as sometimes ambiguous when taken out of context, inviting speculation about their speaker's identity and experience.
Furthering the debates on the representation of Black bodies in art, Ligon used text and image juxtaposition to comment on Black masculinity and brought into the open a blind spot of Black Liberation and Afrocentrism discourse: the existence (and oppression) of Black homosexuality.
In using text and injecting it with racial and historical dimensions, Ligon opened up new facets of Conceptual Art, which had been seen by many as the domain of white artists and inadequate in tackling identity issues. In so doing, his art also examines the idea of "America" in ways that resonate deeply with contemporary audiences and the renewed discussion around racial injustice.
The Life of Glenn Ligon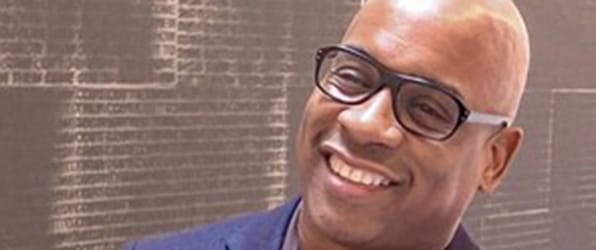 Being an outsider has shaped Ligon's artistic practice in several ways: as a Black person from a working-class background in the New York art world; as a Black, gay man measuring himself up against the idea of Black masculinity; as a young, Black artist looking at queer art by established white ones. Ligon turned these experiences into his art and critique of society. "You have to be a bit outside of something to see it," he stated, "I think any artist does that. It's an artist's job to always have their antennas up."
Important Art by Glenn Ligon
Progression of Art
Biography of Glenn Ligon
Childhood
Glenn Ligon was born to working-class parents in the Bronx in 1960. His father was a line foreman for General Motors, his mother a nurse's aide. On a scholarship he attended The Walden School in Manhattan, a progressive private school. An artistic career was never a natural path, however. "My mother used to say that when I told her that I wanted to be an artist, her famous line was, 'The only artists I've ever heard of are dead,'" Ligon said, "It just wasn't in her experience ... I don't think she had a sense that one could be an artist, because there wasn't anyone in my family who had done that." Still, because of his early interest in art, his mother enrolled him in after-school art and pottery classes at the Metropolitan Museum of Art, among other places in the city. He was also encouraged to read from a young age. "We didn't have a lot of extra money, but there was an attitude that if it was educational, it was O.K. Books, yes. Trips to the Met, yes. Hundred-dollar sneakers, no," Ligon recalled. He became an avid reader. His love of literature and language - its power, but also its ambiguity - would become formative for his artworks.
Early Training and Work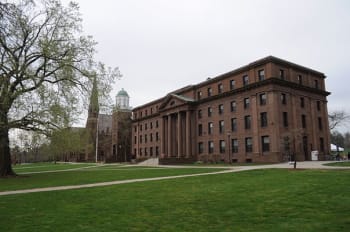 After high school, he enrolled first at the Rhode Island School of Design, where he spent two years, before transferring to Wesleyan University in Connecticut, where he graduated in 1982. He started college wanting to become an architect but then realized that he "was more interested in how people live in buildings rather than making them." He shifted to art instead, especially painting. After graduation, he made his living as a proofreader for a law firm in New York while painting on the side. His early works followed the Abstract Expressionist style of Willem de Kooning and Jackson Pollock. "When I first started making art, painting was one of the few spaces in my life where I felt free," he reflected. Looking at de Kooning's works taught him how to paint, he said, but working in an expressionist style soon proved inadequate: "I had a crisis of sorts," he recounted, "when I realized there was too much of a gap between what I wanted to say and the means I had to say it with." In 1985, he participated in the Independent Study Program at the Whitney Museum of American Art, an influential hotbed of critical theory and examination of language and power through art (where painting took a backseat). The experience provided a backdrop against his turn towards new forms and engagement with politics. The works of artists who had examined signs and their meanings in American culture, such as Jasper Johns, too, was important in this regard.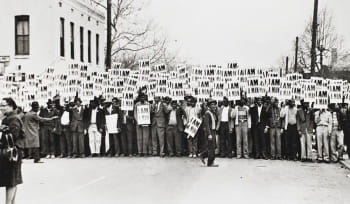 His first text-based work (and to this day one of his most iconic) was I Am A Man (1988), which was inspired by the sign held by African-American sanitation workers during a strike in Memphis in 1968, as captured in the powerful photographs by Ernest Withers. The work spoke to questions of race and identity in America that he would continue to explore throughout his career. From then Ligon experimented with different ways of using text in his paintings before arriving at a format for which he is now most identified: repetitive text that gets so smudged and layered until it becomes illegible, even abstract. Ligon first achieved this look by using oil stick on a stencil template. The residue of the oil stick would start to accumulate on the stencil, creating increasing smudges and shadow effects as he painted. He would later mimic this signature style in other mediums such as in etching. This way of using text, he said, represented a grappling with loss: "the implications of being descendant from a people whose beginnings in this country involved the systematic stripping away of everything that was familiar." One of the first works in the series referenced the writing of the African-American writer and anthropologist Zora Neale Hurston: "I feel most colored when I am thrown against a sharp white background." He adapted the text from Hurston's 1928 essay, "How It Feels to Be Colored Me," which commented on Black subjectivity in America. Quotations such as this one, Ligon reflected, "are meaningful in that they talk about the idea of race as a concept that is structured by context rather than by essence." He would continue to explore race as a construction in many of his later works.
In 1989 Ligon had his first solo show, also called "How It Feels to Be Colored Me," which consisted of his text-based works. The show put him on the map as an up-and-coming artist to watch who dealt with the difficult question of Black identity and representation. In the same year, Ligon received a grant from the National Endowment for the Arts. This was a breakthrough moment for him as an artist. It gave him the confidence boost to start making art full-time.
Mature Period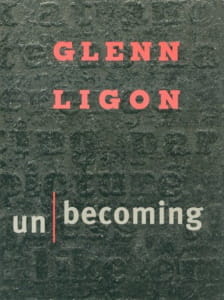 Ligon came to prominence in the early 1990s along with peers who also tackled issues of race through language in their works, such as Renée Green, Marlon Riggs, Gary Simmons, and Lorna Simpson, with whom he also developed a friendship. In 1993, for the Whitney Biennial which has now become informally known as the "identity" biennial, Ligon showed another landmark piece, Notes on the Margins of the Black Book. The work represented a new direction in his art, with the incorporation of photographs alongside the use of texts. Examining Robert Mapplethorpe's photographs of Black male nudes, it also brought into discussion another aspect of identity: the intersection of race and sexuality, reflecting his identity as a Black gay man. In the same year, he collaborated with Byron Kim, a Korean-American artist, who's also a close friend (they both had a breakout moment at the 1993 Whitney Biennial). The work, Black & White (1993) came from their shared frustration at the limited range of "flesh-colored" paint on the market, which didn't include the skin tones of their friends and family members. In a typical Minimalist-inspired style that Kim's known for, Kim painted 16 rectangular canvases using the colors available in art stores, one for each, while next to them, Ligon contributed 16 canvases of black pigments. The stark contrast between the uniformity of the black on the left side and the different hues of "flesh" on the right highlights racial prejudices that have material effects on the kinds of artworks artists can (or cannot) make.
Throughout the 1990s, Ligon's works continued to explore intersecting facets of identity, as well as the haunting presence of American slavery. From paintings and photographs, he branched out into prints and installations. In 1998 he had his first major museum exhibition, "Glenn Ligon: Unbecoming," at the Institute of Contemporary Art, Philadelphia, which cemented his reputation as a leading voice in contemporary art.
In 2006, Ligon turned to neon art. The first works played on variations of the text "America," such as by doubling and inverting it. The series had its beginning in the oft-quoted opening line of Charles Dickens's A Tale of Two Cities: "It was the best of times, it was the worst of times." Instead of repeating it like in previous text paintings, however, Ligon reflected on the meaning of the line and saw the parallel between Dickens's description of England and contemporary America: the reality of different American experiences as determined by race, class, and social disparity, thus the decision to use just the word "America." The use of neon echoes modern advertising as well as precedents in contemporary art such as the works of Dan Flavin and Bruce Nauman. But if Flavin's use of neon had been more formalist and Nauman's more ironic, Ligon used it to jolt the viewer's attention and confront them with the darker edges and history of the word depicted.
Deceptively simple yet impactful, Ligon's works have the ability to reach beyond the art world and take part in national conversation. In 2009 President Obama installed Ligon's Black Like Me, No. 2 (1992) in his private living quarters in the White House (the work was on loan from the Hirshhorn collection). The text on this painting reads: "All traces of the Griffin I had been were wiped from existence," quoting from John Howard Griffin's 1961 memoir Black Like Me, which chronicled his experience traveling through the South passing as Black by darkening his skin color. Like other text-based works, the text repeats and becomes denser and denser until it dissolves into black, an apt metaphor in this case for Griffin's experience of losing his white privileges as he "became" Black.
In 2011, Ligon had a mid-career retrospective, "Glenn Ligon: America," which opened at the Whitney Museum of American Art before traveling nationally. He has since also taken on curatorial roles as an invited artist, bringing together artworks and sometimes juxtaposing them with his as a way to further contextualize and comment on race in America, as well as to explore his artistic influences. These include shows at the New Museum in New York and Tate Liverpool in the UK. In 2021 Ligon was elected a member of the American Academy of Arts and Letters.
The Legacy of Glenn Ligon
For the art critic Robert Storr: "Glenn is someone who has figured out how to give Conceptualism some grit." Unlike the more neutral investigation of language and meaning by Conceptual art predecessors such as Joseph Kosuth, Ligon's use of text and image together highlights the more explicitly social and political dimensions of language. At the same time, his continually evolving practice and embrace of multiple mediums and sources serve as a model of an artist who can't be pigeonholed, even as politics remained a throughline: "He's influenced a younger generation, perhaps because he is a political artist but not a protest artist. He has an unwillingness to be boxed in," Storr wrote.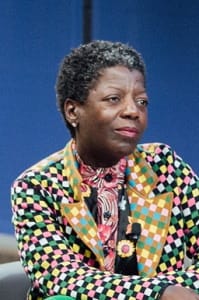 Ligon is credited, along with the curator Thelma Golden, for the term "post-Black," which has entered the lexicon of the contemporary art world. Golden and Ligon developed a close friendship through the 1990s with many a late-night phone conversation about everything from the going-ons of the art world to structural racism (nowadays they regularly take part in public conversations and panels together). In coming up with the term "post-Black," they were referring to "artists who were adamant about not being labeled 'Black' artists, though their work was steeped, in fact deeply interested, in redefining complex notions of Blackness." The term does not mean, as is sometimes mistakenly assumed, that race or Blackness are in the past and no longer relevant. Rather, it highlights the complex navigation of artmaking and identity by contemporary artists, especially in today's context, where, as Ligon noted, Black artists have gained more visibility in art institutions than ever, even while "identity politics" as such has come under criticism in academic and art circles. At the same time, certain expectations and stereotypes around "Black art" also still remain. As Byron Kim puts it: "[Ligon's work] is all about how we don't get to represent ourselves as precisely as we want to. We always get lost in the translation. We're always at the mercy of people's interpretations."
Ligon's works contribute to the contemporary discourse on Black representation in art. His works remind us that images of Black bodies, especially Black men, can still have something to say, including to Black subjects, despite the suspicion that they have historically only been objects of the white fetishizing gaze. To throw such images out, Ligon writes, "is not only to deny the ambivalence with which we look at the images but to deny the lives of the men depicted." Instead, Ligon shows how, with a nuanced and informed approach, "we can still use the images, inhabit and change them, read against their intended meanings, critique ourselves with them, place our stories alongside them, use them to talk about our histories and desires."
Ligon's works don't only address race and sexuality in America, but the idea of America itself, as Scott Rothkopf, who curated his retrospective at the Whitney, argued. "Although he emerged amidst a generation of artists who deal with race and sexual identity, his work speaks more broadly," Rothkopf commented, "not just to African-Americans or gay Americans, but to all Americans." Indeed, not despite of but because of his trenchant observation of racial history and dynamic in society, Ligon's work presents a clear-eyed analysis of his nation's past and present. Echoing the writer Toni Morrison's observation that Blackness has been used in the construction of Americanness by other groups (as a limit against which the ideal is imagined), Ligon states, "Exploring Blackness as a subject matter tells you about what it means to be anything else in this country."
Influences and Connections
Influences on Artist
Influenced by Artist
Friends & Personal Connections
Zoe Leonard
Movements & Ideas
Appropriation Art
Artists
T.J. Dedeaux-Norris

Daniel Joseph Martinez

Jacolby Satterwhite

Tschabalala Self
Friends & Personal Connections
Renée Green

Marlon Riggs

Gary Simmons

Byron Kim
Movements & Ideas
Post-Black Art
Useful Resources on Glenn Ligon
Books
The books and articles below constitute a bibliography of the sources used in the writing of this page. These also suggest some accessible resources for further research, especially ones that can be found and purchased via the internet.
written by artist
artworks