Artists
Helen Levitt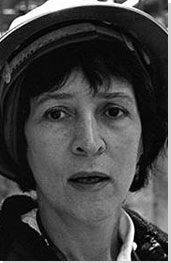 Born: August 31, 1913 - Bensonhurst, Brooklyn, New York
Died: March 29, 2009 - New York, New York

"All I can say about the work I do is that the aesthetic is in reality itself."
Summary of Helen Levitt
Helen Levitt is known for her spontaneous photographs that blur the lines between the theatrical fantasy and the gritty reality of the working-class neighborhoods of New York City. A pioneer of Street Photography, Levitt's personal and humanizing approach transformed the conventions of the genre. Levitt rejected the idea established by her predecessors that a single photograph could capture the whole truth within a coherent narrative. Rather, her images are open-ended and wondrous, and in this way, allude to a reality beyond what is depicted within the image itself. This translated well into the world of film, where she was also an early pioneer of avant garde filmmaking. Preferring more solitary work, Levitt returned to Street Photography in her later career, embracing color and illustrating that it could be just as powerful an art form as traditional black and white images.
Key Ideas
As a Brooklyn native, Levitt's familiarity with her subjects paired with her discreet shooting style enabled her to capture a spontaneity and intimacy that ultimately shaped the genre of Street Photography itself. Most of Levitt's images and films depict people absorbed in their daily life, seemingly unaware that their photo was being taken. This became an integral aspect to future Street Photographers, who sought to capture un-posed and authentic moments from real life.
Levitt's photographs are not simple depictions of the reality around her. Inspired by the
Surrealists
who sought to explore the uncanny elements inherent to everyday life, imagined worlds and fantasy are reoccurring themes in her work. Her images continually hint at a world beyond that which is being depicted. The most notable examples of this are her images of children at play, who are immersed in a world of make believe and masquerade that creates a beautiful dichotomy to the harsh reality of their surroundings.
Known as New York's "visual poet laureate," Levitt once remarked that she wanted to capture life just as she had found it. Even as her lyrical images offer a voyeuristic glimpse into the intimate lives of others, they do not seek to judge or stereotype their subjects. Her images humanize her subjects without objectifying them.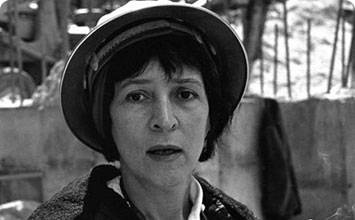 Helen Levitt was born in Brooklyn's Bensonhurst neighborhood to a Russian-Jewish immigrant family in 1913. She had two brothers and was the middle child. Her father Sam ran a wholesale knit goods store and her mother May was a bookkeeper. As a child, Levitt studied ballet even though she was born with Meniere's syndrome, an inner-ear disease that causes dizziness and tinnitus, as she said in later years, "I have felt wobbly all my life." She loved dance, music, and going to the movies, being particularly fond of the poignant slapstick of Charlie Chaplin and Buster Keaton. Her love of these art forms gave her a deep appreciation of human movement and the telling gesture. Her immigrant background and love of humor and spontaneity would later come to define her approach to both photography and filmmaking.
Important Art by Helen Levitt

The below artworks are the most important by Helen Levitt - that both overview the major creative periods, and highlight the greatest achievements by the artist.


Artwork Images

New York (Children with Broken Mirror) (1939)

Artwork description & Analysis: In this photo, two children hold up a broken mirror as others crouch to examine the shards of glass left behind. Behind the frame a little boy on a bicycle hurdles forward, as if he is about to break through the plane of the frame itself. Absorbed in play, Levitt's presence goes completely unnoticed by her subjects.

Influenced by Surrealism's interest in examining the presence of the uncanny in the everyday, Levitt captures a moment when the ordinary becomes extraordinary. At first glance, the boy on the bicycle could appear as if he is a reflection of someone not present in this image, a framed image propped up by real boys. But upon closer inspection, the viewer realizes that the frame itself is empty, and the boy careening awkwardly towards the viewer is in fact very real and is about to stumble over the frame and spill into the reality of the street scene (and maybe even the shards of glass below). The image is taken just before this happens, just before the mirage of the boy is revealed to in fact be real, playing with the viewer's ability to distinguish between reality and representation. It is this surreal element of the photo that commands the viewers' attention as well as their imagination.

This image was shown at her exhibition titled Photographs of Children at The Museum of Modern Art in 1943. Throughout much of Levitt's career, her images explore the theme of children absorbed in play. Steering away from the stereotype of a female photographer's motherly stance towards children, Levitt's children are neither serene nor innocent. Rather, they are mischievous, clumsy, and engaged in the serious business of play. As if to counter the assumption that her interest in children stemmed from her gender, she would insist with a mischievous smile that she "hated kids." Levitt's images of children are focused on the subjective experience of being an adult voyeur as they are about the children themselves - Levitt was interested in the surrealist element of childhood as primal state of being.

Silver gelatin print - Whitney Museum, NY


Artwork Images

New York (1939)

Artwork description & Analysis: Posed on a regal (yet in a state of slight disrepair) stoop of a Brooklyn brownstone, three children wearing masks strike theatrical poses, infusing the image with drama and wonder. However, the youngest child is not quite ready - her mask is not yet secured around her head, and she is caught in the moment of putting it on. Her older siblings in front of her, with their masks already secure, exude a poise and grace well beyond their age.

This image also demonstrates Levitt's remarkable eye for human movement and body expressions. The framing of the image suggests that Levitt was on the sidewalk below the children, and its angled composition suggests that Levitt took this as she was walking by. This is an important aspect of Street Photography that was focused on depicting life "as it really was," and shunned posed images as less authentic as a result. Yet, this image has a theatrical quality to it that is at odds with the supposed objectivity of both street and documentary photography. In this tension between posed and authentic, Levitt's eye as a photographer is revealed. Uninterested in maintaining an "objective" or neutral view of the world, Levitt instead chose to capture a subjective truth in which there was always a dance between what was real and what was imagined. For instance, the dual narratives of the metaphorical significance of this image (adulthood as a social costume being mimicked by the children) and the reality that they are simply preparing to go trick-or-treating for Halloween is what captivates and maintains the interest of the viewer. This image was a part of her 1943 MoMA exhibition Photographs of Children, and was later renamed Three Kids on a Stoop.

Gelatin silver print - Metropolitan Museum of Art, New York


Artwork Images

New York (1940)

Artwork description & Analysis: A little girl bathed in a swath of sunlight strikes a pose reminiscent of an awkward Flamenco dancer, as her companion appears to have been captured in the moment right before a swirl himself. The seriousness of the girl's facial expression is balanced by the levity of the scene of two small children dancing gleefully in the street. Taken during the intense racial segregation and a rampant fear of black men in the 1940s, Levitt makes an implicit social statement against racial division. In this moment, the two children are free from society's constraints dictating their separation from one another. The genius of this photograph rests in the swath of light that bathes the white little girl, and leaves the black boy in shadow - a subtle evocation of the very different social realities each will face.

Throughout Levitt's career she was dedicated to portraying social and racial inequalities. Her status as an immigrant woman growing up in Brooklyn made her particularly attuned to social injustice. The theme of such injustice would be further explored when Levitt changed to film as well as in her later color photographs. In many ways, this image can be read as a precursor to the film she and acclaimed author James Agee would write and Levitt, alongside Janice Loeb, would later be a cinematographer for the film titled The Quiet One (1948), which is about an emotionally troubled black boy in New York City, as well as to her short film about life in Spanish Harlem titled, In The Street (1953). This photograph ultimately projects an image of human existence that unsentimentally challenges misconceptions about race.

Silver gelatin print
More Helen Levitt Artwork and Analysis:
Influences and Connections
Influences on Artist
Artists, Friends, Movements
Influenced by Artist
Artists, Friends, Movements

Interactive chart with Helen Levitt's main influences, and the people and ideas that the artist influenced in turn.
View Influences Chart


Influences on Artist

Helen Levitt
Years Worked: 1938 - 1991
Influenced by Artist

| | | | | |
| --- | --- | --- | --- | --- |
| Artists | | Personal Contacts | | Movements |
If you see an error or typo, please:
tell us
Cite this page

Content compiled and written by Rebecca Seiferle
Edited and revised, with Synopsis and Key Ideas added by Allison Harbin
" Artist Overview and Analysis". [Internet]. . TheArtStory.org
Content compiled and written by Rebecca Seiferle
Edited and revised, with Synopsis and Key Ideas added by Allison Harbin
Available from:
First published on 19 Jun 2017. Updated and modified regularly.


[Accessed ]