Artists
Andrew Wyeth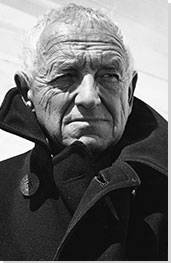 Born: July 12, 1917 - Chadds Ford, PA
Died: January 16, 2009 - Chadds Ford, PA

"I think one's art goes as far and as deep as one's love goes. I see no reason for painting but that. If I have anything to offer, it is my emotional contact with the place where I live and the people I do."

Summary of Andrew Wyeth
Andrew Wyeth, one of America's best-known Realist painters of the 20th century, created canvases imbued with the mysteriousness of the real world, thus challenging traditional notions of reality. Wyeth rendered scenes of his everyday life in rural Pennsylvania and Maine, landscapes, and portraits with exacting detail, working primarily in watercolor and tempera instead of the more typical oil or acrylic. While famous for his realist depictions, Wyeth's compositions often carry a sense of the uncanny, which led some critics to call him a Magic Realist. While much beloved by a popular audience and, for a time, the critical establishment, Wyeth's reputation declined in the 1960s, as some felt his paintings did not keep up with the times and were not relevant to a contemporary culture that was experiencing various upheavals. Wyeth refused to change his style and continued painting the rural life he had always known. Later still, Wyeth became an American legend, and a touchstone for younger painters who have returned to realism to probe various issues confronting today's society.
Key Ideas
Wyeth's Realism, with its meticulous attention to detail, was not purely documentary. In particular, his compositions often employed skewed vantage points and perspectives, making his subjects seem a little uncanny, or strange. The strange perspective coupled with painstakingly controlled brushstrokes, which are the opposite of expressionistic, create a type of Realism that some critics referred to as Magic Realism. Wyeth's Magic Realism does not traffic in fantastical subjects but instead reveals the material world to be permeated with mystery and uncertainty.
Wyeth's preferred media - watercolor and egg tempera - were unusual choices for a modern artist, but his innovative use of a dry brush technique in both media allowed him to build up complex surfaces on the canvas that he likened to weaving. These "woven" surfaces create the effect of a stillness, an almost surreal atmosphere, for his subjects.
Despite living a rather rural and secluded life in Pennsylvania and Maine, Wyeth kept tabs on the contemporary art world, and while some critics dismissed his work as a sentimental depiction of rural life, many of Wyeth's paintings could be considered quite radical in their exploration of the innate sexuality of his subjects, including the young Siri Erickson, the older Helga Testorf, and even his young neighbor Eric Standard, all of whom he painted unabashedly nude.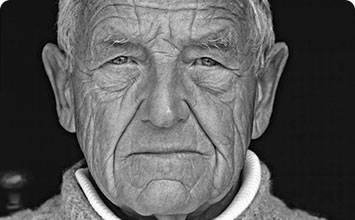 Andrew Newell Wyeth was born on July 12, 1917, in rural Chadds Ford, Pennsylvania. He was the youngest son of Caroline Borkius Wyeth and the renowned artist and illustrator N.C. Wyeth. Continuing in the creative footsteps of their father, four of the five Wyeth children became artists. As a young child, Wyeth was prone to illness, and he contracted whooping cough. Concerned for his fragile health, his parents decided to school him at home. When Wyeth was three, the family began spending summers in Maine, where they enjoyed nature and relished the intellectual and social stimulation of their visiting guests. Exhibiting artistic promise at an early age, Andrew learned to draw before he could read, and eventually he assisted in creating his father's illustrations.
Important Art by Andrew Wyeth

The below artworks are the most important by Andrew Wyeth - that both overview the major creative periods, and highlight the greatest achievements by the artist.


Artwork Images

Andrew Wyeth, Winter Fields (1942)

Artwork description & Analysis: Wyeth presents the viewer with a dead crow, stiffened from rigor mortis and frozen in the wintery landscape. The viewer doesn't look down on the crow but instead sees it as if his or her face were pressed to the ground, not far from the creature. The fields surrounding Wyeth's neighbor's house extend well into the distance, and a farm house and trees dot the horizon. The perspectival effect accords the small animal an outsized prominence to its setting, thus suggesting the gravity and importance of its death.

Having come across the dead bird during a walk, Wyeth brought the crow back to his studio to study and paint it, so multiple sketches for this painting exist. Wyeth remembered, "This crow in one of Karl's fields symbolized the nature and intimacy of the Pennsylvania landscape. The blue-black of the feathers helped me break free of 'Impressionism.'" The exquisite details that Wyeth was able to capture with tempera paint, an unusual choice of medium in modern times, underscore the degree to which Wyeth broke from the then contemporary trends of abstraction.

Painted in the midst of World War II, some have drawn parallels between the painting and the photographs of the dead and wounded in the battlefields of Europe. Additionally, Wyeth was fascinated with American movies, particularly early, silent war films made after World War I and was inspired by the filmic framing of battle scenes. Wyeth, though, insisted his work had nothing to do with photography, and upon closer inspection one sees that the objects in the farthest background are painted as delicately and intricately as the crow. In doing so, Wyeth creates a depiction of space that neither humans or cameras could capture. From an early date, Wyeth's realism always aimed to capture, in his words "what lurks close down at the surface."

Tempera on composition board - Whitney Museum of American Art, New York


Artwork Images

Winter 1946 (1946)

Artwork description & Analysis: In Winter 1946, we see a young man running fast and recklessly down a hill. The muted colors evoke a cold winter scene, with a sliver of unmelted snow in the upper left of the composition. Bundled in warm clothing, the viewer is left wondering who this boy is and his destination.

Wyeth created this painting after the horrific death of his father N.C. It was on Kuerner's Hill in Chadds Ford that his father was hit by a passing train. The engine stalled in N.C.'s car, and he and his young grandson were not able to move nor get the conductor to stop in time. His neighbor Karl Kuerner became a surrogate father figure to the artist, and the farm and the hill became a major source of inspiration for Wyeth's paintings over the next thirty years.

Given the biographical context, one can now imagine the young man as Wyeth himself, running aimlessly and distractedly while trying to make sense of his father's death. Wyeth later said he lamented the fact that he was never able to paint a portrait of his father but that "the hill finally became a portrait of him."

Tempera on board - North Carolina Museum of Art, Raleigh, NC


Artwork Images

Christina's World (1948)

Artwork description & Analysis: With her back to the viewer, Wyeth's subject Anna Christina Olson stares into the distance, looking out at her farmhouse in Cushing, Maine. Suffering from a degenerative muscular disease, Christina was unable to walk. Wyeth said that she was "limited physically but by no means spiritually" and that "the challenge was to do justice to her extraordinary conquest of a life which most people would consider hopeless." Her gaunt arms and legs and her slight frame make the figure seem vulnerable and isolated in the expansive field, and the viewer is put in an ambiguous position, looking at her from behind. The scene contains a sense of vulnerability, contributing to a certain forboding feeling.

To say this is a true portrait of Christina Olson, though, would be misleading. While the pink dress and slim limbs belong to the then 55-year-old Olson, Wyeth used his young wife Betsy as the actual model here, thus fusing Christina's aging and abnormal body with that of a healthy, young one. Even though Wyeth wanted to depict Olson's plight, it can be interpreted that Wyeth made the subject an "Everywoman".

Christina's World presents an intriguing, open-ended narrative that appeals to the imagination. Who is Christina? Why is she in a field? Is that her house? Why does she seem to be crawling? While a seemingly straightforward painting, Christina's World is, in fact, characteristic of Wyeth's version of Magic Realism, which is not fantastical or overtly surrealistic but more subtle and unsettling in its hyper-realism. As one curator explained, Wyeth's paintings "are filled with hidden metaphors that explore common themes of memory, nostalgia and loss." And the artist himself said, "Magic! It's what makes things sublime. It's the difference between a picture that is profound art and just a painting of an object."

The profundity that Wyeth was able to capture in this painting makes it one of the most well-known and admired pieces that Wyeth ever produced; however, it was not his personal favorite. Wyeth felt that the painting would have been more successful without the figure in the field. He remarked to an interviewer, "When I was painting Christina's World I would sit there by the hours working on the grass, and I began to feel I was really out in the field. I got lost in the texture of the thing. I remember going down into the field and grabbing up a section of earth and setting it on the base of my easel. It wasn't a painting I was working on. I was actually working on the ground itself."

Tempera on panel - Museum of Modern Art, New York
More Andrew Wyeth Artwork and Analysis:
Influences and Connections
Influences on Artist
Artists, Friends, Movements
Influenced by Artist
Artists, Friends, Movements

Interactive chart with Andrew Wyeth's main influences, and the people and ideas that the artist influenced in turn.
View Influences Chart

| | | | | |
| --- | --- | --- | --- | --- |
| Artists | | Personal Contacts | | Movements |

Influences on Artist

Andrew Wyeth
Years Worked: 1932 - 2009
Influenced by Artist

Artists

Personal Contacts

| | |
| --- | --- |
| | Lois Dodd |
| | James Welling |
| | Peter Doig |
| | Julie Bozzi |
| | Jamie Wyeth |

Movements
If you see an error or typo, please:
tell us
Cite this page

Content compiled and written by The Art Story Contributors
Edited and published by The Art Story Contributors
" Artist Overview and Analysis". [Internet]. . TheArtStory.org
Content compiled and written by The Art Story Contributors
Edited and published by The Art Story Contributors
Available from:
First published on 10 Jan 2018. Updated and modified regularly.


[Accessed ]