Artists
Peter Doig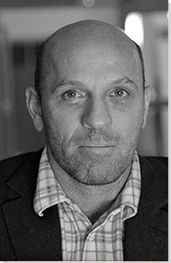 Born: April 17, 1959 - Edinburgh, Scotland

"I'm an outsider. I've always been an outsider. Even in London. If I returned to Scotland, I'd feel a complete foreigner."
Summary of Peter Doig
Peter Doig went from being an artist whose peers were too embarrassed to show alongside him, to possibly the most internationally loved painter of our time. He is a leading figure in contemporary art's 'return to painting' and is particularly responsible for re-inserting magic, narrative, and lyricism into painting today.

Doig is a meticulous colorist, who often uses uneasy, disquieting color combinations to create simultaneously charming and foreboding landscape paintings. Doig similarly combines seemingly incongruous, disparate reference points in his work often, inserting images from his own lived experience, film, art, and literary histories together in one composition.
Key Ideas
Doig's paintings almost always contain human figures, although they are often partly obscured, hidden, or dwarfed by their environment. He rejects the split between figurative and abstract painting, however, and uses recognizable tropes of abstract painting - such as the dot or splatter - in the service of representation or suggestion - as in his snowscapes.
Doig uses color chaotically and extremely effectively. His palettes can be subdued, cool, warm, or bright, but he is unparalleled in his understanding of how to (un)balance a composition via color. Complementary colors, sickly greens, sentimental pastels, and uncompromising reds all feature heavily, demonstrating a boldness with color that is unique in his generation.
Magical Realism
refers to a genre of literature and art in which everyday situations are interrupted, or mixed with, supernatural, spiritual, or other unlikely and uncanny events, environments, and characters. Doig has developed a magical realist painting style, which has some resonances with
Surrealism
, however is particular in its suggestion of narrative, character, and conflicting worlds. Doig combines imagery from multiple sources - film, art, and literary references as well as his own memories - to create these part realist, part magical scenes in his paintings.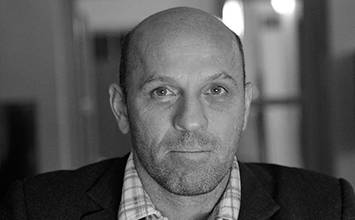 Peter Doig was born in Edinburgh in 1959 to Mary and David Doig. At the age of two, his family moved to Trinidad where his siblings Andrew and Sophie were born. When he was seven, the family moved to Montreal, Canada, due to his father's job as a shipping merchant. He was sent to a Scottish boarding school from the age of 12 thanks to money left by a great-aunt, but after three years of unhappiness, his parents let him come home. His mother had been worried he'd be expelled; he was "an adventurous, free spirit" in her words. The family moved to Toronto where Doig struggled at school. He was not an academic child and preferred to spend time with friends, listening to music, smoking weed or taking LSD.
Important Art by Peter Doig

The below artworks are the most important by Peter Doig - that both overview the major creative periods, and highlight the greatest achievements by the artist.


Artwork Images

Milky Way (1989-90)

Artwork description & Analysis: In this mesmerizing canvas, pinpoint stars share a black and blue skyscape featuring a cloudy Milky Way. From the horizon a stretch of trees grows, glowing alien and coral-like, waving into the air as if in water. They are reflected beneath on a still black lake in which floats a lone girl in a canoe, her tiny body enhancing the painting's sense of scale.

The dreamlike work references Vincent van Gogh's Starry Night, produced a century before as an hallucinogenic, emotive, portrayal of van Gogh's view from the window of his room at the Saint-Paul-de-Mausole lunatic asylum. The piece also references a number of 21st Century elements, with its echoes of current literature and film combined with the artist's own experience and imagination, as is his signature style. Doig said: "The tree line is a mixture of what I could see from my working space in my parent's barn and other sketches I made of northern-looking pines and dying trees. The idea was the trees were illuminated by city light or artificial light from afar - I had just read Don Delillo's White Noise (1985) that influenced the light in these paintings as well." The girl slumped in the canoe references the final scene of Sean S. Cunningham's 1980 horror movie Friday the 13th in which an exhausted young female protagonist boards and then falls asleep in a canoe on an otherwise huge empty lake. The eery canoe in this would mark the entrance of a motif that would appear again and again throughout his work.

This mode of combining reality, memories, fictions, and images from film and photography became Doig's trademark style and marks a bold integration of postmodern pastiche and collage sensibilities with traditional painting and historical reference points.

Oil paint on canvas - Scottish National Gallery of Modern Art


Artwork Images

Charley's Space (1991)

Artwork description & Analysis: On a snow-capped hill sits a large wooden house. Its roof is dusted with snow and there are dark forests in the background. On the right of the canvas a figure, which is cut off in the middle by the painting's edge. The bottom two thirds of the canvas are filled with a snowy, sometimes colorful, landscape. This work is rich in colors, textures and full of visual interest, but it is also obscure and hard to read. Much of the composition is overlaid with a large, floating orb.

This piece was begun during Doig's final year at Chelsea School of Art and would come to represent the beginning of the snow scene motif that would dominate much of his art.

Katharine Arnold of London auction house, Christie's, said: "In taking up archetypal images of Canada's landscape, Doig sought to distance himself from its specifics. These were not paintings of Canada in a literal sense, but rather explorations of the process of memory. For Doig, snow was not simply a souvenir of his childhood, but a conceptual device that could simulate the way our memories may be transformed and distorted over time." "Snow draws you inwards," Doig once said, which is why he so often used it as a device in his work, encouraging viewers to enter into his own remembered and filmic landscapes.

The circle in the middle of the piece is a visual reference to the opening scene of Orson Welles' Citizen Kane (1941), in which a flashback shows the protagonist (now on his deathbed) in an ambiguous snowy landscape. The circle also resonates with a number of theatrical and film devices: the spotlight, camera lens, etc. and this painting deftly harnesses the nostalgia, melancholia, and emotion of filmmaking, while amplifying the medium's ambiguity and mystery - this painting is a still moment that will not be explained at some other point in the narrative.

The snowflakes are both figurative and abstract, and play with mark-making techniques to show how a painter might think about both snow (descriptively) and the colored dots of an abstract composition (formally). The complex, yet whimsical, relationship between form, brushwork, and content in this work is an important moment in contemporary painting.

Oil on canvas - Whitechapel Gallery


Artwork Images

Blotter (1993)

Artwork description & Analysis: In Blotter we see a gloved figure standing on a sheet of frozen ice, watching his own feet as he appears to stamp in puddles, making ripples spread about him. His reflection is visible beneath and he is backed by a snowy bank, and higher up, a darkening forest. The movement on top of the ice is mesmerizing and the figure is totally absorbed in his action. The ice is rendered in calming purples, grays and blues.

The title referred to the process of building up color - literally soaking paint into the canvas - but also to the experience of being completely absorbed in a place or landscape. To start, Doig took a photo of his brother on ice onto which he had pumped water to create more interesting and vivid reflections. Doig was fascinated by the use of reflection in film, which is often used to represent an entrance point into another world. In this piece he reference's Jean Cocteau's 1950 film Orphée.

Additionally, blotting paper can be used to carry LSD, a drug that Doig took as a teen. Art critic Sean O'Hagan said: "A painting like the knowingly titled Blotter is charged with that heightened, fractured, but pinpoint-clear way of seeing that anyone who has taken the drug will immediately recognize." This was what Doig was trying to achieve with his work; he wanted the viewer to experience states of minds that are hard to describe.

Blotter won the first prize in the 1993 John Moores Painting Prize exhibition, representing a turning point in Doig's career, and an appetite for this strange and enticing form of Magical Realism.

Oil on Canvas - The Walker Art Gallery
More Peter Doig Artwork and Analysis:
Influences and Connections
Influences on Artist
Artists, Friends, Movements
Influenced by Artist
Artists, Friends, Movements

Interactive chart with Peter Doig's main influences, and the people and ideas that the artist influenced in turn.
View Influences Chart

| | | | | |
| --- | --- | --- | --- | --- |
| Artists | | Personal Contacts | | Movements |

Influences on Artist

Peter Doig
Years Worked: 1980 - present
Influenced by Artist

| | | | | |
| --- | --- | --- | --- | --- |
| Artists | | Personal Contacts | | Movements |
If you see an error or typo, please:
tell us
Cite this page

Content compiled and written by Sarah Ingram
Edited and published by The Art Story Contributors
" Artist Overview and Analysis". [Internet]. . TheArtStory.org
Content compiled and written by Sarah Ingram
Edited and published by The Art Story Contributors
Available from:
First published on 29 Aug 2018. Updated and modified regularly.


[Accessed ]