Artists
Morris Louis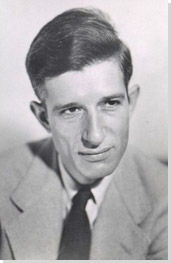 Born: November 28, 1912 - Baltimore, Maryland
Died: September 7, 1962 - Washington D.C.

"As to the painting, I know that I'd have had a gallery long ago had it been in me to popularize my style. However, that is not the case, and so I have to play for big stakes in hopes that some highly reputable joint will handle the stuff some day."
Summary of Morris Louis
Morris Louis became one of the leading figures of Color Field painting, along with his contemporaries Kenneth Noland and Helen Frankenthaler. In his short yet prolific career, most of which he spent in Baltimore and Washington, D.C., Louis continually experimented with method and medium, manipulating large canvases in creative ways to control the flow and stain of his acrylic paints. His mature style, characterized by layered veils and rivulets of poured acrylic paint on untreated canvases, makes his paintings some of the most iconic works of Color Field Painting.
Key Ideas
In addition to using thinned acrylic paint to stain the weave of his canvas, as colleagues like
Helen Frankenthaler
and
Jules Olitski
also did, Louis went so far as to manipulate the canvas itself, folding and bending it to shape the flow of the paint. This innovation allowed him to eliminate his own touch upon the canvas, while still giving him a way to emphasize his medium's inherent fluidity and saturated colors.
Rather than live in New York City as many of his contemporaries did, Louis based his career in his native Maryland and nearby Washington, D.C. In this way he expanded the geographical boundaries of the contemporary art world in America and brought attention to an offshoot of Color Field Painting later termed the
Washington Color School
.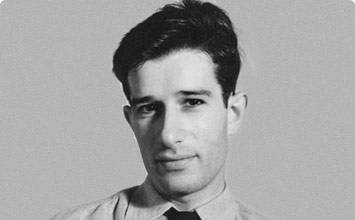 Morris Louis Bernstein was one of four sons born into a middle-class Jewish family in Baltimore, Maryland, in 1912. His parents, Louis and Cecelia (Luckman) Bernstein, were Russian immigrants. Louis attended public schools in Baltimore and developed an early interest in art. At the age of 15, despite his parents' wishes he decided not to pursue medical studies and instead accepted a scholarship to the Maryland Institute of Fine and Applied Arts in 1927. During these early years as an artist, he was influenced by the paintings of Paul Cézanne and by visits to the Cone Collection of modern European art in Baltimore.
Important Art by Morris Louis

The below artworks are the most important by Morris Louis - that both overview the major creative periods, and highlight the greatest achievements by the artist.


Artwork Images

Charred Journal: Firewritten V (1951)

Artwork description & Analysis: Charred Journal: Firewritten V is executed in a traditional Abstract Expressionist style, and its gestural brushwork and all-over composition are influenced by Jackson Pollock's action painting. Although it measures only about two feet wide, this work manages to achieve a remarkable sense of dynamism within a relatively compact space. Its title alludes to the Nazi book burnings in which supposedly subversive literature was destroyed in the 1930s; its pale markings against a raw, dark background evoke a written language set against a threatening void. This canvas predates Louis's exposure to Helen Frankenthaler's stain paintings in 1954, after which he began his mature Color Field work.

Acrylic resin (Magna) on canvas - The Jewish Museum, New York


Artwork Images

Breaking Hue (1954)

Artwork description & Analysis: The Veil series is named for its thin overlapping "veils" of acrylic Magna paint. This canvas is one of Louis's earliest experimentations with applying thin, quick-drying washes of color to unprimed canvas. The title may evoke the sense of shifting color and light that we are encouraged to perceive in this painting. It is difficult to discern where one color ends and another begins, since, in an effect unique to Magna, the underlying layers are partially dissolved by the successive pours of color, creating a diffused, melting appearance. By permitting this new kind of paint to create unpredictable effects, Louis allowed chance to play a larger role in his art: the medium itself dictated the final result. This was a way of rethinking the artist's degree of control over his own work. Although Breaking Hue does not make any visual reference to the physical world, it is an object with a life of its own.

Acrylic resin (Magna) on canvas - Museum of Fine Arts, Boston, MA


Artwork Images

Dalet Kaf (1959)

Artwork description & Analysis: Dalet Kaf is an example of Louis's later Veil paintings. In order to work within the small confines of his studio, Louis would staple canvas to the walls. Here, the sheer washes of paint cascade down the surface of the canvas, with the brighter colors muted by the "veils" of black that frame the composition. With this inventive method, Louis enlisted gravity as one of his artistic tools, allowing it to aid and shape the flow of the paint. By making his process visible, Louis emphasized the medium's inherent fluidity rather than his own authority over it. The paint itself, rather than representational content or the artist's inner psyche, has become the subject of this work.

Acrylic resin (Magna) on canvas - Modern Art Museum of Fort Worth, Fort Worth, Texas
More Morris Louis Artwork and Analysis:
Influences and Connections
Influences on Artist
Artists, Friends, Movements
Influenced by Artist
Artists, Friends, Movements

Interactive chart with Morris Louis's main influences, and the people and ideas that the artist influenced in turn.
View Influences Chart

| | | | | |
| --- | --- | --- | --- | --- |
| Artists | | Personal Contacts | | Movements |

Influences on Artist

Morris Louis
Years Worked: 1932 - 1962
Influenced by Artist

| | | | | |
| --- | --- | --- | --- | --- |
| Artists | | Personal Contacts | | Movements |
If you see an error or typo, please:
tell us
Cite this page

Content compiled and written by The Art Story Contributors
Edited and published by The Art Story Contributors
" Artist Overview and Analysis". [Internet]. . TheArtStory.org
Content compiled and written by The Art Story Contributors
Edited and published by The Art Story Contributors
Available from:
First published on 25 Jan 2015. Updated and modified regularly.


[Accessed ]