Artists
Urs Fischer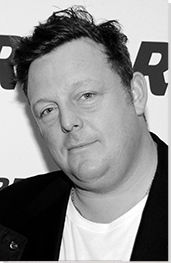 Born: May 2nd, 1973 - Zurich, Switzerland

"People seem to fear art. Art has always been a word for this thing that can't be rationalized; when you see or hear something that you struggle to explain. But that's its strength, of course, that's what the word 'art' is for."
Summary of Urs Fischer
A fascination with the collision of random objects is the driving force behind artist Urs Fischer's artistic endeavors. He admits that this illustrates his passion for the "inner mechanics of duality." When he pairs objects or material together to make his work, he questions what happens when two specific objects meet in an imagined space. Since the 1990s, he's been making artwork, most notably sculpture, which emphasizes the way his chosen subjects, images, or materials relate to, and affect each other. In his hands, seemingly disparate items form a special bond, oftentimes temporary, inviting the audience in to ponder not only the relationship, but also the inevitable decay of all constructions. Although his subversive approach to art reflects influence by earlier anti-art movements such as Neo-Dada, Situationist International or Lost Art, Fischer's unique contribution stems from his ability to infuse items with a life of their own, putting them on a pedestal to jostle our perspectives out from beneath the status quo.
Key Ideas
By approaching art history with a grain of salt, Fischer encourages us to look at artwork in a new way. He challenges the limits of each genre explored by reducing art to its base technical elements, asking the viewer to consider the sum of an artwork's whole rather than just the final visage presented.
Fischer's work reflects a long investigation of transformation, natural processes, participation, and the subversion of traditional sculpture. For example, his seminal wax pieces are presented as beautiful sculptural works, which are then lit, causing them to melt and morph over the course of an exhibition right before the viewers' eyes. The work's short lives reflect the act of being human with humor and visual wit.
Non-traditional materials play a huge part in Fischer's work - both in their original and transformational states instigated by the artist's hand. This has included bread, toys, earth, and other random fodder.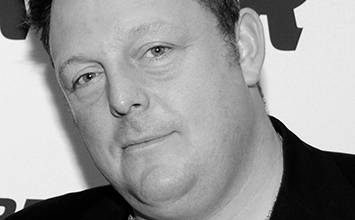 When Fischer exhibited his Bread House (2004), he presented a chalet made of baguettes and loaves which over time would mold and collapse. What surprised him was about how different audiences received the work, depending on where it was exhibitted. "In Austria, they said it's about the body of Christ. In the US, it's about gluten," he said. Bread is serious in Switzerland he added. "Is the core of everything...it's not a joke."
Important Art by Urs Fischer

The below artworks are the most important by Urs Fischer - that both overview the major creative periods, and highlight the greatest achievements by the artist.


Artwork Images

What if the Phone Rings (2003)

Artwork description & Analysis: What if the Phone Rings? is comprised of three life-like, hand-colored wax sculptures of nude women in traditional neoclassical poses: seated, supine, and prone. Each figure has wicks placed in one or more parts of the body, which are lit at the start of the exhibition. During the show cavities formed in the figures as they slowly grew disfigured and disappeared before the audience's eyes. The title reflects this constantly morphing artwork by suggesting that a momentary absence of attention would cause the viewer to miss out on a pivotal moment of the piece's life and inevitable disintegration.

Fischer's wax sculpture works confront the viewer with ideas surrounding death, disintegration, and decay through a poetically slow means. Tom Morton when writing about this work for Frieze, ties his use of time and material to the "impossibility of ever experiencing a work of art in a meaningfully 'final' way (how can we, if its form changes the moment we turn our backs?), it's also an affirmation that there are other forces at work in the world aside from the artist's hand, and that these, too, play a part in the art-making process." The title of the work What if the Phone Rings?, in a tongue-in cheek-way, links to this concept of the work not having a single viewing experience, suggesting that by answering the phone the viewer would be miss out on seeing the work change.

These melting candle women, originally staged in "ideal" classical forms, challenged traditional sculpture. The works, made through the process of subtraction, began as Styrofoam blocks from which the female nudes were roughly carved, hands and feet emerging from block-like pedestals, faces rough and angular. By lighting his female nudes, Fischer ignited a physical transformation, in which these naked human forms become elegant and organic fountains of wax. This change of state transformed traditional sculpture and morphed it into something more ephemeral, seen only once before being gone forever. This work, shown the same year as Fischer's first inclusion in the Venice Biennale, was a major formative moment in his career: widely exhibited on the international stage, and set a precedence for his works.

Wax, pigment, and wicks in three parts - Galerie Hauser & Wirth & Presenhuber, Zurich


Artwork Images

Bread House (2004-05)

Artwork description & Analysis: Bread House is a Swiss chalet constructed entirely of loaves of bread and crumbs supported by wood, polyurethane foam, silicone, acrylic paint, tape, screws, and rugs. The installation's design leaves every ingredient exposed for the viewer to see. The bread sculpture was left to rot over the duration of the exhibition, with its strong smell infusing the gallery space. The viewer was left to ponder the slow destruction of the work.

In some instances of this work being installed, live parakeets were present, picking away at the artwork as viewers watched.

In the article "Roll With It," written for Frieze magazine, Tom Moore emphasized the fact that "Fischer shows us what this world might look like when the rot sets in." This is all too true for Fischer's Bread House as what would have been once a fully formed house inevitably falls and crumbles under its own weight and decay.

This work has been shown multiple times, each with a newly constructed house. The critical reception of the work has varied dependent upon where in the world it was shown. Fischer commented that, "In Austria, they said it's about the body of Christ. In the US, it's about gluten." Food is at the center of our lives, yet so controversial across cultures. This work not only shines light on the natural process of decay, but also connects us to global issues around food production and waste. When discussing this in an interview with Post Magazine, Fischer stated, "Where I grew up, bread is the core of everything...it's not a joke."

Fischer's use of bread and other non-standard materials in his work challenged ideas about what sculpture could be, bringing a sense of wit and cynical humor into a staid and semi-rigid tradition, and marrying it with Conceptual Art.

Sculpture with bread, wood, polyurethane foam, silicone, acrylic paint, tape, screws and rugs - In the collection of Angela and Massimo Lauro

Untitled Lamp/Bear (2005-06)

Artwork description & Analysis: One of Fischer's best known works Untitled (Lamp/Bear) is a seven meter high lacquered bronze teddy bear with a functioning LED light attached to its head. The bear was based on the artist's own beloved teddy bear from childhood. In contrast to the more ephemeral nature of his past works like Bread House, this sculpture weighs almost seventeen tons. At night, the lamp illuminates the bear within its surrounding area, injecting a playful humor into the dark atmosphere of night.

Three bears have been made, two yellow and one blue. The blue bear was placed on loan with Brown University in 2016, its home on the Simmons Quad. The University described this work as "rooted in playfulness, with an element of irreverence." Untitled (Lamp/Bear) is from a series of works that explore what the artist calls 'the inner mechanics of duality.' By playing with pairing two objects together, Fischer questions what happens when two specific objects meet in an imagined space. In this case the childhood teddy bear, slumped over due to wear, shines bright light late into the evening on a university campus, mimicking many of the students who attend the school. One of the yellow bears was exhibited to great acclaim at the Museum Boijmans Van Beuningen, Rotterdam, and still another was sold at auction.

Francesco Bonami, an independent curator who has worked with Fischer for several shows in Europe, categorizes him as a "perfectionist in imperfection," and while he knows Fischer greatly admires fellow artist Jeff Koons, his work is the antithesis of Koons, "Urs's sloppiness is absolute perfect sloppiness...it's almost the platonic ideal of sloppiness." Untitled (Lamp/Bear) shows this well when comparing it to Koons's Celebration series of balloon animals blown up to fantastic proportions. Fischer's work has the characteristic of wear and tear from a childhood of use, and when bisected by the desk lamp not only has the feel of nostalgia for childhood but also a melancholy over its loss.

The large bear, which characteristically would be covered in soft fur, is now hard metal, textured and creasing with life-like realism. Fischer's teddy bear, in its use of beloved childhood nostalgia, contributes to the work of other artists using the motif such as Mike Kelley or Yoshitomo Nara who also use iconic toys to express a connection to childhood and innocence.

Bronze sculpture with acrylic glass and functioning LED - Steven and Alexandra Cohen Collection
More Urs Fischer Artwork and Analysis:
Influences and Connections
Influences on Artist
Artists, Friends, Movements
Influenced by Artist
Artists, Friends, Movements

Interactive chart with Urs Fischer's main influences, and the people and ideas that the artist influenced in turn.
View Influences Chart

Artists

Personal Contacts

| | |
| --- | --- |
| | Rudolf Stingel |
| | Eva Presenhuber |

Movements

Influences on Artist

Urs Fischer
Years Worked: 1996 - Present
Influenced by Artist

Artists

| | |
| --- | --- |
| | Spencer Sweeny |
| | Ugo Rondinone |
| | Mina Stone |

Personal Contacts

| | |
| --- | --- |
| | Scipio Schneider |
| | Darren Bader |
| | Dominique Clausen |
| | Carmen D'Apollonio |
| | Mia Marfurt |

Movements
If you see an error or typo, please:
tell us
Cite this page

Content compiled and written by Marley Treloar
Edited and revised, with Synopsis and Key Ideas added by Kimberly Nichols
" Artist Overview and Analysis". [Internet]. . TheArtStory.org
Content compiled and written by Marley Treloar
Edited and revised, with Synopsis and Key Ideas added by Kimberly Nichols
Available from:
First published on 10 Jan 2019. Updated and modified regularly.


[Accessed ]