Movements, Styles, and Tendencies
Digital Art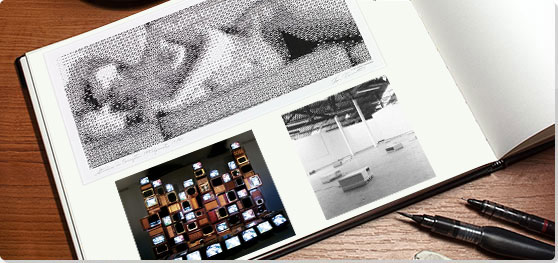 Digital Art
Started: 1965

Summary
Not since the advent of the camera has something come along to change the very fabric of art making's possibilities on such a grand scale as digital art. In its most distilled essence, digital art encapsulates an artistic work or practice that uses any form of digital technology as part of its creation or presentation process. As the digital age (also known as the information age) marked its march into the world between 1950 and 1970, it was only a matter of time before artists would grasp its progressive technologies for their own creative output. As with all new mediums, artists began to wield these brave new innovations of society, including television, the introduction of the personal computer, the accessibility of audio and visual software, and eventually the internet, into works of their own, with minds ever eager for the expansive opportunities to utilize contemporary means to evolve their voices anew. Although digital art is not recognized as a distinct movement in and of itself, as technology continues its jackrabbit fast bloom into contemporary society, we will no doubt continue to see it unfold into a myriad, ever-changing landscape, solidifying itself as a credible alternative to traditional means of art making for a post-millennial society.
Key Ideas
At its inception, digital art marked a relationship between artists and engineers/scientists, which explored the connections between art and technology. As artists began to explore these technologies, they were not merely using the new medium but were oftentimes also asking viewers to reflect upon the impact of the information age on society overall.
Digital art greatly expanded the artist's toolbox from the traditional raw materials into the progressive new realm of electronic technologies. Instead of brush and acrylic, artists could now paint with light, sound, and pixels. Instead of paper, artists could collage with found digital imagery or computer-generated graphics. Instead of physical, two-dimensional canvas, artists could concoct three-dimensional graphic works for projection on screen or via multimedia projection.
Digital art revolutionized the way art could be made, distributed, and viewed. Although some digital art leans heavily on the traditional gallery or museum venue for viewing, especially in the case of installations that require machinery and complex components, much of it can be easily transported and seen via the television, computer screen, social media, or internet. This has empowered artists to create their own careers without the necessity of representation, utilizing contemporary tools like crowdsourcing to fund their work, and the potential to go viral to spread their art into the mainstream consciousness.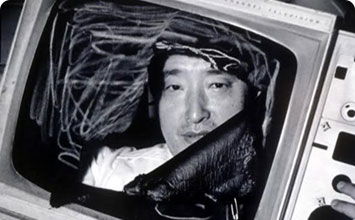 Beginnings:
In 1967, a collective was formed, originated by engineers Billy Klüver and Fred Waldhauer, and artists Robert Rauschenberg and Robert Whitman. This group was coined EAT (Experiments in Art and Technology) and its mission was to promote collaboration between art and the burgeoning world of technology. The result was a series of installations and performances incorporating innovative electronic systems, including electrical circuitry, video projection, wireless sound projection, and Doppler sonar. Although many of these works were not strictly "digital" due to the relative primitiveness of the technology involved, they laid the groundwork for a type of art, which embraced and explored, rather than rejected or ignored, technological progress.
If you see an error or typo, please:
tell us
Cite this page

Content compiled and written by Anna Souter
Edited and revised, with Synopsis and Key Ideas added by Kimberly Nichols
" Movement Overview and Analysis". [Internet]. . TheArtStory.org
Content compiled and written by Anna Souter
Edited and revised, with Synopsis and Key Ideas added by Kimberly Nichols
Available from:
First published on 03 Oct 2017. Updated and modified regularly.


[Accessed ]