Artists
Richard Tuttle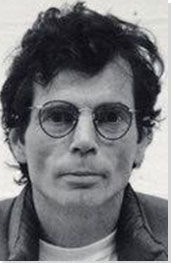 Born: July 12, 1941 - Rahway, New Jersey

"Everything in life is a drawing, if you want. Drawing is quite essential to knowing the self. Art that survives from one generation to the next is the art that actually carries something that tells society about self."
Summary of Richard Tuttle
One of the most lyrical and spiritually-minded of contemporary artists, Richard Tuttle has produced a body of work that is as difficult to categorize as it is intuitively pleasurable to engage with. Coming of age in the era of Conceptual and Minimalist art in North America, he took and contributed much to both movements, but incorporated a range of artisanal techniques into his practice - including printmaking and weaving - alien to the austere credos of his peers. The result is an art which is both esoteric and immediate in its appeal, both visually pleasurable and conceptually sophisticated, alluding to the everyday world of the materials used to compose it while simultaneously gesturing towards an ineffable or dreamlike plane of being only accessible through creative experience.
Key Ideas
While many male artists of Tuttle's generation created works on an imposing scale - from
Land artists
such as
Robert Smithson
to abstract sculptors like
Mark di Suvero
- Tuttle's work has become a byword for smallness and humility (in spite of the huge scale of his 2014
I Don't Know
piece). The use of humdrum, found materials to create works that would sit on a desk or in the palm of a hand, indicates an egalitarian streak, a love for, and celebration of, the everyday routines and the detritus of humanity.
Working with organic and spontaneous-seeming visual and physical forms, a bright color palette, and a clear sense of the significance of artist's touch, Tuttle has moved decisively beyond the impersonal aesthetic of Conceptual and Minimal art. Indeed, it is possible to argue that he has brought an idea of 'soul' or 'spirit' to the methodical and process-based practices that grew out of those genres.
Notwithstanding his sense of the social significance of his work - he has called the artist a "servant [...] of mankind" - Tuttle's practice is also marked out by a strain of esotericism. Describing art as a means of accessing 'the invisible', he has attempted through his work to gesture towards a plane of forms and ideas beyond waking experience, offering a series of related pronouncements leaning on a notion of hidden 'line' or language, as ambiguous and enticing as the practice they describe.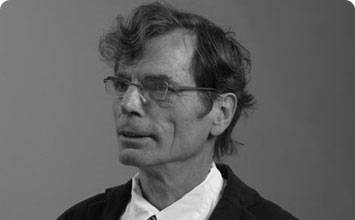 At the age of five, Richard Tuttle realized the profound impact which art would have on his experience of the world. In an interview with curator Molly Donovan, Tuttle recalls sitting in his childhood living room and watching his grandfather draw from across the room, and being mesmerized by the harmony he sensed between "eye/brain, hand and heart/spirit." By his first day of kindergarten, Tuttle knew that he too would be an artist: when the teacher passed out paper and a box of crayons, he remembers, it felt like the first day of his life. He believes that spirit of the work he created as a very young child continues to surface throughout his practice.
Important Art by Richard Tuttle

The below artworks are the most important by Richard Tuttle - that both overview the major creative periods, and highlight the greatest achievements by the artist.


Artwork Images

Purple Octagonal (1967)

Artwork description & Analysis: Attempting to move beyond traditional painting methods through his early work, Tuttle began to consider the possibilities of the bare canvas. Purple Octagonal consists not of a canvas pulled across a rectangular stretcher and set behind a frame in preparation for the painter's brush, but an irregularly shaped, eight-sided canvas nailed directly to the wall. Unprotected, the canvas is intended to bend, fold, and crease when installed, moved, or placed in storage. The wrinkles in the fabric reflect this gradual process of wear and tear, a physical appearance which reflects the life of the work beyond the gallery. As viewers, we are invited to imagine the piece being removed from the wall and folded up, or taken down and replaced at a moment's notice.

While the gesture of presenting an artwork as the document of a process is exemplary of its time and place - New York in the 1960s - the processes which this crumpled, irregularly shaped object invites us to imagine are not the austere philosophical disciplines of Tuttle's Conceptualist contemporaries, but the routines of everyday life: eating, working, socializing. By presenting a piece of fabric which seems to bear the marks of regular and informal use, Tuttle establishes a conceptual link between the painter's canvas and the less precious fabrics which we surround ourselves with every day: above all else, the piece resembles a table-cloth. Tuttle's decision to hang the work with nails, and the scrappy, organic-seeming shape of the canvas, challenge the idea of the work's preciousness: we wonder if the sides were cut intentionally, or whether the shape has been assembled from discarded sections of existing frames. Has a scrap sheet of canvas been used?

Purple Octagon is an important early work, indicative of Tuttle's homely approach to Conceptual Art. Though he should no more be exclusively associated with this movement than any other, his invitation to ruminate on the rituals of the everyday bears the distinctive marks of conceptual subtlety and playful humility which characterize his practice.

Dyed Canvas - Museum of Contemporary Art, Chicago


Artwork Images

Ten Kinds of Memory and Memory Itself (1973)

Artwork description & Analysis: One of Tuttle's most controversial works, Ten Kinds of Memory and Memory Itself consists of a series of string 'drawings' laid out on the gallery floor. The work's appearance and method of composition reflect the artist's interest in line, relationships of scale, and the interplay between process and visual outcome. The piece is arranged on the floor through a series of movements that can be repeated to re-create the work in any context: Tuttle stands, sits, throws or stretches his body as the string is drawn, resulting in certain consistent patterns.

In one sense, Tuttle's string drawings give three-dimensional life to the lines of the abstract sketch. No longer restricted to the page, the work extends our sense of what a drawing might be made of, and the range of surfaces on which it might be made. We could almost see Ten Kinds of Memory as an abstract map, a series of topographical markings extending across the gallery floor. Its scale and horizontal placement enhance those associations, and also make the visual form of the piece highly subjective, dependent on the movement and positioning of the individual viewer. As regards the significance placed on compositional method, Tuttle again establishes a connection between visual form and compositional ritual which is in the spirit of much Conceptual and Minimalist art: the work becomes the index or evidence of the process used to create it.

While this work was harshly criticized when first shown at the Whitney in 1975 - in an infamous New York Times review, Hilton Kramer asserted that in Tuttle's case, "less is unmistakably less" - the polarized reception of Ten Kinds of Memory ironically put Tuttle on the art-world map. Indeed, his Whitney exhibition is now considered a defining moment in his career, when a coherent overall impression of his artistic style was presented for the first time.

String - Whitney Museum of American Art


Artwork Images

New Mexico, New York #14 (1998)

Artwork description & Analysis: New Mexico, New York # 14 is one of a number of wall-bound low-relief works created with fir plywood. It consists of a simple, abstract, red-and-white painting on an irregularly shaped board which droops in the center. Hanging on the wall like a bent envelope, the piece is, like much of Tuttle's work, meant to look worn and crumpled, as if it had followed the artist around the country on the journey evoked by the title. The white line which swoops downwards from the top-left corner of the piece is both a visual marker and, perhaps, a conceptual marker of that same journey, looping back on itself as if to indicate the repetitive migratory patterns of the artist's life.

Like Purple Octagon, this is a work that seems at once abstract and oddly homely in its connotations. The thin line that runs across the top half of the painting is very much like an envelope flap, so the overall appearance of the work again reminds us of the banal props and material detritus of daily routine. The use of line in this piece is equally characteristic of Tuttle's oeuvre: unsteady, imperfectly rendered, it nonetheless has a peculiarly deliberative quality unique to the artist, which sometimes manifests itself in works that seem almost orthographic, as if they were made from the letters of an obscure script. Tuttle himself has stated that every artist has certain unique attributes, adding that "[o]ne of my attributes is a certain kind of line. It isn't a straight or singular line - it's almost a line of energetics."

Focusing on Tuttle's use of everyday materials, and on his works' resemblance to everyday objects, curator Connie Butler states that "[o]ne of the ways his work is extraordinarily generous is his incorporation of materials that are absolutely familiar to us, so familiar that they are invisible - the things we find littered around our desk drawers, that we would normally not pay attention to, are those things - those little orphans - that Richard rescues and incorporates into his work."

Acrylic on fir plywood - Pace Gallery, New York
More Richard Tuttle Artwork and Analysis:
Influences and Connections
Influences on Artist
Artists, Friends, Movements
Influenced by Artist
Artists, Friends, Movements

Interactive chart with Richard Tuttle's main influences, and the people and ideas that the artist influenced in turn.
View Influences Chart

| | | | | |
| --- | --- | --- | --- | --- |
| Artists | | Personal Contacts | | Movements |

Influences on Artist

Richard Tuttle
Years Worked: 1959 - Present
Influenced by Artist

Artists

| | |
| --- | --- |
| | Jim Hodges |
| | Sarah Sze |
| | Thomas Hirschhorn |

Personal Contacts

Movements
If you see an error or typo, please:
tell us
Cite this page

Content compiled and written by Alden Burke
Edited and revised, with Synopsis and Key Ideas added by Greg Thomas
" Artist Overview and Analysis". [Internet]. . TheArtStory.org
Content compiled and written by Alden Burke
Edited and revised, with Synopsis and Key Ideas added by Greg Thomas
Available from:
First published on 19 Jul 2018. Updated and modified regularly.


[Accessed ]