Artists
Mark di Suvero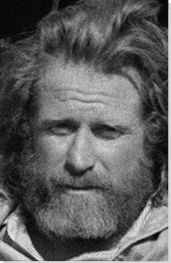 Mark di Suvero
American Sculptor
Movement: Modern Sculpture
Born: September 18, 1933 - Shanghai, China

"I'm a constructivist... symbolical constructs - like language, like mathematics, like art - are the things that change people's minds. They are where we grow."

Summary of Mark di Suvero
Mark di Suvero's work is the epitome of modern sculpture, which consists of unconventional materials, forms, and approaches. Assembling his works from wood and steel, he created what he referred to as "sculptural structuralism." These three-dimensional constructions were structures that consisted of angled beams intersecting others, sometimes with spiral elements. Such "gestures-in-space" were related to two-dimensional Abstract Expressionist gestural abstraction and Action Painting - a period of art-making that immediately preceded the artist's most creative period. As di Suvero's worked developed, it became more architectural and often became, or was commissioned as, public sculptures.
Key Ideas
Because di Suvero's works consist of built elements, they also incorporate "space" into the composition - that is, that the empty spaces that are formed by the elements of sculpture become a component of the sculpture itself. The space he creates, because it exists within architectural elements, maintains its human, true-to-life, relatable scale.
Di Suvero's works are important to the development of modern sculpture through his tendency to include kinetic - or moving - elements in them. The moving elements, while heavy because of their industrial materials, are meant to give the illusion of ease and suspending gravity.
Often visually off-balance and asymmetrical, Di Suvero's works lend themselves to the idea that they are "drawings in space" and related to the gestural abstraction that became prevalent during the mid-20th century.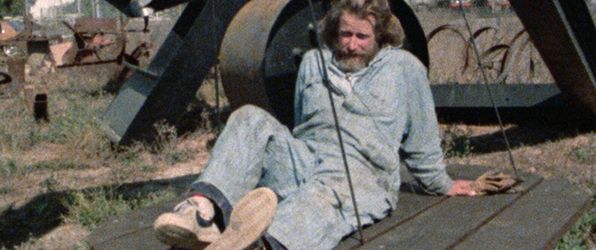 Marco Polo di Suvero was born on September 18, 1933 in Shanghai, China, one of four children of Matilde Millo and Vittorio di Suvero, an Italian naval attache. Although the family had been relocated to Tientsin in 1936, with the outbreak of World War II, they immigrated to the United States. By February 1941 they had settled in San Francisco where the artist grew up. Di Suvero attended San Francisco City College before transferring to the University of California, Santa Barbara (1954-55), and ultimately receiving a degree in philosophy from Berkeley.
Important Art by Mark di Suvero

The below artworks are the most important by Mark di Suvero - that both overview the major creative periods, and highlight the greatest achievements by the artist.


Artwork Images

Untitled (1961-62)

Artwork description & Analysis: Untitled consists of individual pieces that arise vertically from an irregularly shaped flat base. The wooden block at the left is set at an angle upon its corner and attached to a curved, unsteady-looking pedestal. Tipped to the left, it creates visual tension with the two bent and tilted vertical pieces of steel affixed to the right. While the sculpture looks physically off-balance, it is also visually off-balance and asymmetrical. It does not conform to the typical sculpture as a singular object, since at that the very bottom left of the composition, a winding snake of steel sits just off the edge of the base. At the time, di Suvero approached many of his works intuitively. As a result, the complex yet elegant assemblages often contain an improvisational quality. The precarious arrangement of the elements in Untitled, animates them with gesture, which harks back to the gestural abstraction of the Abstract Expressionist action painters that di Suvero was so fond of.

Because it is an early work, and perhaps because it was executed shortly after di Suvero experienced his nearly fatal elevator accident while working in construction, Untitled is compiled from scavenged objects and is smaller than his later, more monumental sculptures for which he became known. However, it contains important characteristics of modern sculpture because it includes the use of unconventional materials, is a built, rather than carved, object and it incorporates "space" into the composition as there are empty spaces within the sculpture itself, that become part of the piece.

Wood, stainless steel and steel - Solomon R. Guggenheim Foundation


Artwork Images

Ladderpiece (1961-1962)

Artwork description & Analysis: This large-scale work uses the same principles and elements of Di Suvero's other works of this era, and it also acts as a foundation for his later large-scale compositions. Made of pieces of wood and steel that are (remnants of) found objects, they are balanced and tilted in relation to each other, therefore combined to create an internal balance within the work. The central axis in Ladderpiece, is a strong diagonal, providing a distinct sense of dynamism and tension, with the movement is directed both upward and downward as the axis seems to simultaneously reach skyward and anchor the sculpture to the ground. The linear elements of the work act almost like three-dimensional drawings in space and the use of raw wood and old chains, as well as the construction, suggests ruins. As a junk sculpture, it is made of items that have had a utilitarian purpose or a history as part of other functioning objects.

It is an assemblage - a work that assembles objects into a composition--although with the tilted and unusable ladder fragment, it also crosses into what is known as "junk sculpture." The use of cast-off or broken utilitarian objects becomes prevalent in the sculpture of the 1960s and 1970s with other artists such as John Chamberlain (making sculptures with automobile shell parts), and Louise Nevelson (who uses wooden pieces, many of which are architectural elements such as chairs and bannisters).

Named after the most recognizable element of the composition, a ladder, Ladderpiece can be related to two of the most influential art movements of the first half of the 20th century: Surrealism and Abstract Expressionism. Similar to how the Surrealist "found object" sculptures put semi-recognizable but unrelated objects together - this work contains some semblances of the familiar, even if the objects are taken out of context and are not usable anymore (such as the portion of the ladder). And reminiscent of the Abstract Expressionists such as the strong slashing brushstrokes characteristic of Willem de Kooning and the oversized plank-like gestures in Franz Kline's paintings are echoed here by di Suvero in his three-dimensional gestures in space. Di Suvero liked to refer to such formations as "sculptural structuralism." Like architecture, and even including architectural elements, this is a "built" structure - but as an aesthetic object the piece remains a sculpture.

Wood and steel - Museum of Modern Art, New York


Artwork Images

Poland (1966)

Artwork description & Analysis: Poland is a good example of di Suvero's work from the 1960s in which he incorporated discarded industrial materials such as leftover lengths of I-beams and other found scrap steel. These types of materials become increasingly important to his work, especially as he expands the scale of his work to more monumental sizes. Despite the weight of its various elements, Poland has the capacity to become animated through motion, which is an innovation in modern sculpture, referred to as kinetic sculpture. The suspended ball, which can swing back and forth references wrecking balls used in construction. The abstract object attached to it prevents the work from mimicking the equipment exactly, even while suggesting its use on destroyed buildings. Such imagery derives di Suvero's own background. The base of the pendulum is certainly "crane-like" in form.

As is the case with di Suvero's sculptures, he creates angular compositions and counterpoints through diagonals. The hanging ball is held up by a diagonal pole, set upon a diagonal I-beam and stabilized by another rod on the ground that runs perpendicular to the whole composition. Contemplating its title, one might wonder whether di Suvero was paying homage to the countless Polish construction workers who helped to build many of America's industrial structures or whether he commented on the troubled history of a mid-sized European country, whose borders have often been violently challenged throughout its history.

Wire and Steel - Lynden Sculpture Garden
More Mark di Suvero Artwork and Analysis:
Influences and Connections
Influences on Artist
Artists, Friends, Movements
Influenced by Artist
Artists, Friends, Movements

Interactive chart with Mark di Suvero's main influences, and the people and ideas that the artist influenced in turn.
View Influences Chart

| | | | | |
| --- | --- | --- | --- | --- |
| Artists | | Personal Contacts | | Movements |

Influences on Artist

Mark di Suvero
Years Worked: 1950s - present
Influenced by Artist

Artists

| | |
| --- | --- |
| | Robert Irwin |
| | Bernar Venet |
| | Barton Rubenstein |

Personal Contacts

| | |
| --- | --- |
| | Philip Glass |

Movements
If you see an error or typo, please:
tell us
Cite this page

Content compiled and written by The Art Story Contributors
Edited and published by The Art Story Contributors
" Artist Overview and Analysis". [Internet]. . TheArtStory.org
Content compiled and written by The Art Story Contributors
Edited and published by The Art Story Contributors
Available from:
First published on 07 Feb 2017. Updated and modified regularly.


[Accessed ]