Artists
John Baldessari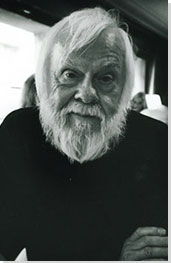 Born: June 17, 1931 - National City, California
Died: January 2, 2020 - Venice, California

"I guess a lot of it's just lashing out, because I didn't know how to be an artist, and all this time spent alone in the dark in these studios and importing my culture and constant questions. I'd say, 'Well, why is this art? Why isn't that art?'"

Summary of John Baldessari
John Baldessari is renowned as a leading Californian Conceptual artist. Painting was important to his early work: when he emerged, in the early 1960s, he was working in a gestural style. But by the end of the decade he had begun to introduce text and pre-existing images, often doing so to create riddles that highlighted some of the unspoken assumptions of contemporary painting - as he once said, "I think when I'm doing art, I'm questioning how to do it." And in the 1970s he abandoned painting altogether and made in a diverse range of media, though his interests generally centered on the photographic image. Conceptual art has shaped his interest in exploring how photographic images communicate, yet his work has little of the austerity usually associated with that style; instead he works with light humor, and with materials and motifs that also reflect the influence of Pop art. Baldessari has also been a famously influential teacher. His ideas, and his relaxed and innovative approach to teaching, have made an important impact on many, most notably the so-called Pictures Generation, whose blend of Pop and Conceptual art was prominent in the 1980s.
Key Ideas
Baldessari first began to move away from gestural painting when he started to work with materials from billboard posters. It prompted him to analyze how these very popular, public means of communication functioned, and it could be argued that his work ever since has done the same. He invariably works with pre-existing images, often arranging them in such a way as to suggest a narrative, yet the various means he employs to distort them - from cropping the images, to collaging them with unrelated images, to blocking out faces and objects with colored dots - all force us to ask how and what the image is communicating.
A crucial development in Baldessari's work was the introduction of text to his paintings. It marked, for him, the realization that images and texts behave in similar ways - both using codes to convey their messages. Text began to disappear from his work in the early 1970s, and since then he has generally relied on collage, but his work has continued to operate with the same understanding of the coded character of images. Typically, he collages together apparently unrelated categories of image or motif, yet the result is to force us to recognize that those images often communicate similar messages.
On a visit to the Metropolitan Museum in New York in 1965, Baldessari was struck by the use of unpainted plaster to fill in missing shards of Greek vases. This prompted his interest in how images are effected by having portions removed or blotted out, and he has continued to explore this ever since. Often, the result of his alterations to photographs is to render them generic, suggesting to us that rather than capturing a special moment, or unusual event, photographs often communicate very standardized messages.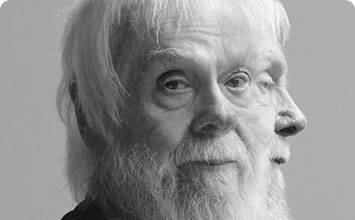 Born in 1931 in National City, California, John Baldessari grew up in relative isolation during the Great Depression. His mother, a Lutheran of Danish descent, was a nurse, and his father was a Catholic from the Dolomites in what is now Italy. His father's entrepreneurial attitude to supporting his family likely had a profound impact on Baldessari's decision to become an artist. His father worked in various trades, from crop-picking to building, and he would recycle and reuse everything from old faucets to cigarettes, cultivating and repurposing as many objects as he could to make money. From a young age, Baldessari would assemble and dismantle his father's materials, questioning why one object was chosen over another.
Important Art by John Baldessari

The below artworks are the most important by John Baldessari - that both overview the major creative periods, and highlight the greatest achievements by the artist.

Tips For Artists Who Want To Sell (1966 - 1968)

Artwork description & Analysis: While teaching at a night school in the University of California, Baldessari came upon a sheet left in a classroom that dispensed advice to artists. It led to a number of works, of which Tips For Artists Who Want To Sell is an important example. Tips is one of his breakthrough works: it abandons familiar imagery, adopts language as its vehicle, and slyly suggests that behind some supposedly great art may be merely a series of cynical ploys. In 1970, Baldessari burned many of his early paintings as part of a work titled Cremation Project, but he saved works such as these, done after 1966, in which he offered satirical checklists of what to include in a painting if it is to sell. A clear stab at the art market, he uses humor to poke fun at the absurdity of traditional art and "how-to" art instruction manuals. Its comedy also derives from the contrast of his simple advice with the grandeur of the Abstract Expressionist painting that had recently dominated the American art market.

Acrylic on canvas. © John Baldessari - The Broad Art Foundation, Santa Monica

Commissioned Painting: A Painting by George Walker (1969)

Artwork description & Analysis: The hard-edge painter Al Held is reported to have said that "Conceptual art is just pointing at things." Taking this accusation literally, Baldessari decided to create a series of Commissioned Painting, hiring sign painters to paint photorealistic images of a hand pointing to an object. The act of pointing demands the viewer's attention to be directed to a specific area, but the genius of the piece lies in the questions it leaves us with: why should we look here, and not elsewhere? Do images always direct us to one, and only one message? Although this painting includes the caption "A Painting By George Walker," we also understand that the idea was Baldessari's, hence we are led to questioning the nature of artistic authorship. He has said of this series, "The point was to organize these [sign painters] in a different context and provide them with an unhackneyed subject that would attract the attention of a viewer interested in modern art." He has said that working on the project felt like being a choreographer.

Oil and acrylic on canvas. © John Baldessari - Marian Goodman Gallery

I Am Making Art (1971)

Artwork description & Analysis: In this video piece, Baldessari makes several arm movements, reciting the phrase, "I am making art," after each gesture. Baldessari has always been conscious of the power of choice in artistic practice - like choosing to paint something red rather than blue, for example. Here, he carefully associates the choice of arm movements with the artistic choices that a painter or sculptor may make, concluding that choice is a form of art in itself. But he also confronts one of the fascinating problems that unpinned the work of many early Conceptual artists: how much can art be reduced and simplified before it stops being art at all? Baldessari offers no definitive answer, but he suggests that the gap between art and the ordinary, between art and life, may be imperceptible.

Performance video. © John Baldessari
More John Baldessari Artwork and Analysis:
Influences and Connections
Influences on Artist
Artists, Friends, Movements
Influenced by Artist
Artists, Friends, Movements

Interactive chart with John Baldessari's main influences, and the people and ideas that the artist influenced in turn.
View Influences Chart


Influences on Artist

John Baldessari
Years Worked: 1949 - Present
Influenced by Artist

If you see an error or typo, please:
tell us
Cite this page

Content compiled and written by The Art Story Contributors
Edited and published by The Art Story Contributors
" Artist Overview and Analysis". [Internet]. . TheArtStory.org
Content compiled and written by The Art Story Contributors
Edited and published by The Art Story Contributors
Available from:
First published on 22 Nov 2011. Updated and modified regularly.


[Accessed ]