"The artist has the role in our society that the madman had, that the fool had, that the prophet had ... he's a protected fool. The fool with his bells says foolish, stupid things, but every once in a while he also comes out with the truth."
"My work is described as beautiful, horrible, hogwash, genius, maundering, precise, quaint, avant-garde, historical, hackneyed, masterful, trivial, it's all true."
"I've always known that I was outside the main, mercantile stream. [...] I have tried to create film work so that it is capable of communicating to people outside of a limited dialogue within an esotoric, avant-garde or a cultish social form. Jargon I don't like."
"I was hoping and dreaming of a situation [that] would revolutionize the whole way that people would see movies and how they would relate to them .... For me, I always thought of it as a big celebration."
"I am interested in the moment of wonder, of not comprehending all of my experience in an adult context....We confront this total unknown entity in the world....I like to re-create the moment when you are confronted with something that is a surprise. It is a delight, a mystery, maybe an unsolvable mystery. Unsolvable mysteries are much more attractive to me."
"There's a point in time when I started self-consciously gluing the world down and making it mine, putting my name on it and hanging it on the wall."
"I am an artist, an anti-artist, no shrinking ego, modest, a feminist, a profound misogynist, a romantic, a realist, a surrealist, a funk artist, conceptual artist, minimalist, postmodernist, beatnik, hippie, punk, subtle, confrontational, believable, paranoiac, courteous, difficult, forthright, impossible to work with, accessible, obscure, precise, calm, contrary, elusive, spiritual, profane, a renaissance man of contemporary art and one of the most important artists in the world."
"I've always been uneasy about being identified with the art I've made. Art takes on a power all its own and it's frightening to have things floating around the world with my name on them that people are free to interpret and use however they choose."
Summary of Bruce Conner
Defining himself as a critical opponent of mainstream American society, Conner was a versatile, restless artist who played a major part in the San Francisco Bay Area Beat scene in the late 1950s. Having made his early reputation on the West Coast for his monstrous sculptures, he became associated with the rise of Neo-Dadaism. The art critic Alex Greenberger described Conner's sculptures, however, as much more than simple "Robert Rauschenberg knockoffs". Indeed, Greenberger observed that his works, which represent America as a "wreckage of a bombed-out society", were generally "much darker" than the Neo-Dadaists "combines".

Conner turned subsequently to filmmaking and is credited with inventing the new genre of "film assemblage". On the back of his breakthrough 12 minute film, A Movie (1958), he came into the 1960s as a major avant-garde filmmaker, and, as a self-proclaimed "thief", his films were constructed from a complex montage of original and found materials drawn from sources as wide ranging as war documentaries, soft-Porn, Hollywood westerns, and disaster footage. A diverse oeuvre, tied together by the themes of political disillusionment, consciousness and spirituality, his other key works include a series of intricate mandala drawings, photograms (of his own body), ink-blot drawings, and photo-collages.
Accomplishments
Conner was a key player in helping transform mainstream culture into something political and anti-authoritarian, an attitude that give rise to the full-blown counterculture movement of the 1960s. Though he distanced himself from the idea that he had self-consciously attached to any particular movement ("absolutely nobody had heard of Dada in Wichita, Kansas" he mused), his early assemblages have been widely discussed as Neo-Dadaist works (that is an "anti-aesthetic" process of collage, assemblage and found materials) that conveyed a sense of anger and foreboding at the anxieties of the uncertain Cold War times in which they were produced.
As the inventor of "film assemblage", Conner took over the mantle as America's First avant-garde filmmaker from Maya Deren. His dynamic arrangement - assemblage - of shots, many drawn from the well of popular culture, brought an energetic, free-wheeling, spirit to the filmic avant-garde that would have a profound impact of the subversive American Underground scene (which attracted the likes of Andy Warhol) of the early-mid 1960s. Many observers cite Conner in fact the first pioneer of the MTV music video generation.
During a period of retreat in Mexico, Conner produced a series of patterned sketches. On his return to the United States, Conner took these sketches and turned them into mandalas (concentric and geometric shapes that contained allusions to the spiritual world). His mandalas series, produced around the mid-1960s, were emblematic of the religious and spiritual aspects of Bay Area psychedelia that would be taken up as the aesthetic of choice for the nascent international counterculture movement.
Conner has cited the Surrealist Max Ernst as one of the major influences on his assemblages. Like Ernst, he made picture collages based on incredulous juxtapositions including machinery, and plant, animal and human life. These works stood on their own terms but Conner brought them together (in what might be justifiably considered a Dadaist gesture) in a series which he insisted should be attributed to artist/actor Dennis Hopper. Conner was asking his audience to ponder the complex philosophical issue of authenticity and authorship thus bringing a further conceptual dimension to inform on his work.
Important Art by Bruce Conner
Progression of Art
Biography of Bruce Conner
Childhood
Bruce Conner, the eldest of three children (a brother and sister), was born in McPherson, Kansas. When he was four years old, the Conner family moved to Wichita where his well-to-do middle-class family settled into an affluent neighborhood. Conner would reflect on growing up in Kansas, calling it "a place to be from"; by which he meant that there was little opportunity to grow and flourish artistically. He has also described Wichita as "a repressive place [and] the kind of town where anybody who deviated from the norm was ostracized".
Conner's mother was supportive of her son's interest in art and while still at grade school he attended drawing classes at the Wichita Art Association (WAA). He recalls his time at the WAA with some scorn: "All I can remember was getting dirty charcoal all over my fingers and not liking what they wanted us to draw and getting kicked out of the class for doing something wrong like throwing water at somebody". Around the age of eight or nine, however, he took private drawing classes with an art teacher who lived three blocks from his home. As he later recalled, "she came over to show me how to draw a tree which she drew on the paper. I was watching her and was really disgusted with her tree. I did my tree on the other side and she came around and looked at it and admired it and told the other students that I had drawn a better tree than she had".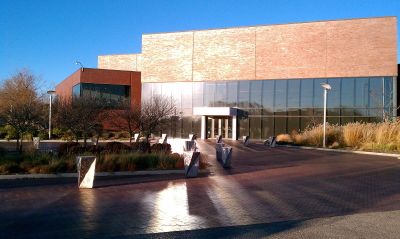 In a high school crafts class, Conner was assigned to create a mosaic, which he found boring. Taking matters into his own hands, he layered different found images on top of one another to create a collage. His teacher was, in his words, "really pissed off" and complained to the department head that Connor had not learned to follow instructions. However, the head described his collage as "very good", leaving the rebellious pupil to conclude: "What was the point of doing a bad mosaic when you were working with something and it turned out to be a good collage?". One of Conner's most important childhood memories was of experiencing an altered state of consciousness while lying down and watching the sun through a window. It proved to be a moment of epiphany for the budding artist who would explore the nature of consciousness throughout his artistic career.
Education and Early Training
Conner attended several post-secondary institutions (he later admitted that he aimed to be constantly enrolled in school in order to avoid being drafted for army service) at which he studied art and English literature. He first attended Wichita University, before transferring to the University of Nebraska, from where he graduated with a BFA in 1956. He then studied briefly at the Brooklyn Museum Art School, though his recollections of this period were not positive: "I hated New York. I couldn't stand it", he said. "My six months here and all the other times I have been here has been just miserable. I was hungry and I did not know very many people. It did not seem to be a friendly place and I felt claustrophobic after living in Kansas where you can look out the window and see the horizon line". From New York he moved to the University of Colorado where he "flunked out of the program" after only a year. However, while enrolled he founded a group called the Experimental Cinema Group of which he said: "Four hundred and fifty people joined the group for three dollars. The films were experimental film, old avant-garde films, historical films, silent films, foreign films, etc. At that time there were no film classes anywhere in the United States".
Conner returned to New York in the hope of finding a gallery to show his work. He recalls, "I went around with slides, photographs and paintings, portfolio. I went to twenty galleries, being rejected one right after another. Nobody was really interested". Finally, he showed his slides to Bertha Schaeffer, who had a gallery on 57th Street, and who told him "this is interesting work but I can't handle it here in my gallery. It doesn't fit what I have, but why don't you go to Charles Alan". Art dealer Alan responded positively to Conner's work and purchased three pieces. Conner said, "That was absolutely amazing to me after all this rejection. That is why I never got another gallery in New York. I figured that anybody that would do that, notwithstanding whatever kind of economic advantages, that was the person to stay with".
Conner returned to Wichita and worked for a while to save up some money. In September 1957 he married the artist Jean Conner (née Sandstedt) whom he had met at the University of Colorado. Immediately after the ceremony, the couple flew to San Francisco, because, as Conner reasoned, "Where the hell else would I go?". In San Francisco, the newlyweds moved into an apartment on Jackson Street, just around the corner from where artists Sonia Gechtoff, Jay DeFeo, Joan Brown. Wally Hedrick, meanwhile, lived on Fillmore Street. This tight-knit group of artists, along with poets Michael McClure (whom Conner had known since grade school) and Allen Ginsberg, came to be known as the Beat Generation.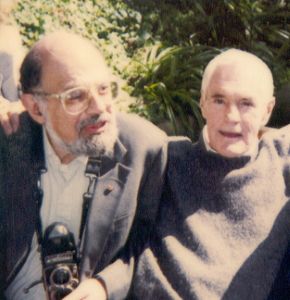 Beat artists rejected materialism, consumer culture, and standard narrative values, and embraced and explored spirituality through a range of Western and Eastern religions. They experimented too with psychedelic drugs and sexual liberation. Conner later noted that "It was a pretty exciting time to be in San Francisco. I remember taking peyote for the first time in 1958 and walking through the park wondering if anyone in the Bay Area could possibly be experiencing the same thing I was".
Conner preferred San Francisco to New York because (amongst other things) "there was no established market and galleries were fluid sites that were largely community nexus points for artists, rather than venues to sell work to collectors". Connor held three early solo shows in San Francisco. At one of these shows, at the Designer's Gallery, Conner's painting Venus, which included a nude figure in a clamshell-like form, was displayed in the gallery window. A local policeman ordered the gallery owners to remove the painting, as "children in the neighborhood might see the painting". However, the American Civil Liberties Union supported the gallery's right to display the work and it remained in place. In 1959, Conner founded the Rat Bastard Protective Association - for "people who were making things with the detritus of society, who themselves were ostracized or alienated from full involvement with society" - whose members included DeFeo, McClure, Brown, Berman, and Herms, as well as artists Manuel Neri, Wally Hedrick, and Jess Collins.
Mature Period
In 1961 the Ferus Gallery in Los Angeles purchased some of Conner's collages, earning him about seven thousand dollars. Conner had heard, mistakenly as it turned out, that the cost of living was cheap in Mexico so, in 1962, he took his earnings and moved there to focus on producing new works. Conner's son Robert was born in Mexico in 1963. While in Mexico, Conner spent time with American psychologist Timothy Leary, whom he'd met in New York. Conner and Leary made excursions to look for psychedelic mushrooms, and Conner made a film about those experiences, called Looking For Mushrooms. Years later, Conner and Leary had a falling out regarding their differing perspectives on the proper way to use LSD.
After about a year in Mexico, Conner returned to the United States. He recalled that "Nobody bought my work when I wasn't in the neighborhood anymore. I was totally penniless. Didn't have any money at all". Forced to move back to Wichita, he lived for six months in an apartment that his parents helped him pay for.
On Leary's recommendation, Conner undertook a ten-day trip to Massachusetts around the Christmas of 1963. He recalled "liked all the people [and] liked the place" and the following spring he drove back to Boston with the intention of staying for a while. However, he stated that "When I arrived I found out that everybody had gone to Mexico and that everything was closing up". Nevertheless, the family stayed and Conner helped produce light shows for the British band Family Dog at the music venue Avalon Ballroom. Later in 1964, Conner received a Ford Foundation grant noting that "all of a sudden instead of being an artist that had made a couple of short films, I became a filmmaker who dabbled in the arts". Around the same time, he decided to stop creating assemblages, even though that was the type of work for which he had made his reputation.
In 1965, Conner and his wife moved back to San Francisco, where they lived in the Haight-Ashbury district. For the next half decade or so Conner withdrew somewhat from the art world. He worked as a janitor, a salesman in a knick-knack shop, and a ticket vendor at a movie theater, all the while producing art for his own pleasure in his garage. In the late 1960s, Conner taught evening classes at the Art Institute of San Francisco. One of his students was Natasha Nicholson, who would also become famous for her assemblages. Nicholson enrolled in Conner's class titled "For Women Only". She recalls that in the first session, Conner locked the door and told his students: "we're staying here all night. If anyone is uncomfortable, you can leave now". Nicholson was one of the women who chose to stay in the class, and she now considers Conner to be one of the most remarkable artists, teachers, and people that she has ever known, calling him "mentally demanding", and able to "get you to go somewhere you had no intention of going ... powerfully but quietly ... into an unfamiliar realm". She also recalls that "he had an enormous capacity for caring about people".
Late Period
Conner's widely varied body of work stemmed from a fear of being "pinned down" by a single style. Throughout the 1960s, he had focused on producing mostly on film, but in the 1970s he shifted his focus onto drawing and photography, particularly using his camera to document the West Coast punk rock scene (the punks being seen as the natural heirs to the counterculture generation). Conner's work of the 1980s and 1990s included many more collages (several with religious imagery), as well as a number of complex inkblot drawings. The inkblot drawings saw the artist draw on many sources including the Rorschach inkblot testing method used by psychologists, Japanese calligraphy and Egyptian hieroglyphs.
During the last ten years of his life, Conner lived in San Francisco with his wife, and produced several editioned prints and tapestries using digital technologies. He developed a rare liver disease, had severely limited mobility for the last five years of his life and hardly ever left the house. In order to help himself get around the home, he worked with assistants to install 163 brass handles around every room of the house, for instance, around the stove, and down the stairwell. It was the last artistic gesture by Conner who passed away on July 7, 2008.
The Legacy of Bruce Conner
Conner was part of an American postwar generation including Jasper Johns, Robert Rauschenberg, Ed Ruscha, Eva Hesse, Andy Warhol and Edward Kienholz. Like these artists, his work found its place in the spaces between the high emotion of Abstract Expressionism and the mordant political outlook of Dada. Thomas H. Garver, Assistant Director of the Rose Art Museum in Waltham, Massachusetts, adds that "Conner has been of substantial generative influence on the increasing number of artists who work with assemblage or in an object-oriented direction". His influence, both in terms of form and content, is most strongly observed in the gritty, "Cabinets of Curiosities" assemblages by his former student, Natasha Nicholson and in the sculptural collages of Win McCarthy and Robert Bittenbender.
Conner also worked to import photographic practice into assemblage and collage. According to art historian Maika Pollack, Conner's oeuvre suggests that "while photography has long generated new images, an equally important role has been to replicate and reuse extant ones. His images and films transform pop culture [...] and propose that art is located in countercultural gestures of rebellion and resistance to the dominant image culture". She adds that Conner saw photography as "A way to play with the simultaneous presence and absence of the artist in an artwork".
Conner was amongst the foremost pioneers in American avant-garde filmmaking, and developed a unique kinetic editing method which he used to combine found footage with material he shot himself. The frenetic pace of his editing directly influenced several films that came later, such as Douglas Gordon's 24 Hour Psycho (1993) and Christian Marclay's The Clock (2010). Conner's unique editing style also had a significant influence on contemporary music video artists, such as Dara Birnbaum and Ryan Trecartin.
As in his other art, his films dealt with pressing contemporary issues (for instance, consumer culture, violence against and objectification of women, and threat of nuclear holocaust), often presenting disturbing subjects in an innovative and dynamic manner. Curator Stuart Comer asserts that Conner's foray into filmmaking "really was a watershed moment in cinema. He took editing to a different level. His appropriation of media imagery was absolutely in sync with the reality of that moment, and he uses it to capture this idea of excess and violence that was so central to American society".
Influences and Connections
Influences on Artist

Influenced by Artist
Friends & Personal Connections
Jay DeFeo

Jean Conner

Michael McClure

Joan Brown

George Herms
Artists
Win McCarthy

Robert Bittenbender

Stewart Uoo

Dennis Hopper
Friends & Personal Connections
Jay DeFeo

Jean Conner

Michael McClure

Joan Brown

George Herms
Useful Resources on Bruce Conner
Books
The books and articles below constitute a bibliography of the sources used in the writing of this page. These also suggest some accessible resources for further research, especially ones that can be found and purchased via the internet.
biography
written by artist
artworks