Artists
Vanessa Bell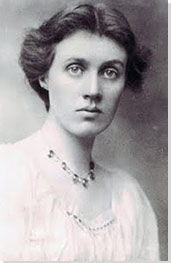 Born: May 30, 1879 - London, United Kingdom
Died: April 7, 1961 - Firle, United Kington

"I believe all painting is worthwhile so long as one honestly expresses one's own ideas."

Summary of Vanessa Bell
Vanessa Bell defied the Victorian strictures of her upbringing to forge a life filled with creativity, collaboration, and sexual liberation. A vital founder of the Bloomsbury Group, Bell, along with her novelist sister Virginia Woolf, the critic Roger Fry, and the artist Duncan Grant among others, embraced the avant-garde styles of continental Europe to advance modern art and to break down the barriers between fine and applied arts. Bucking traditional English mores, Bell created a distinctly modern oeuvre that ranged over still lifes, landscapes, interiors, and abstract paintings as well as decorative arts such as textiles, pottery, and furniture. While Bell embraced Fauvist and Cubist styles, making her paintings some of the most radical Britain had yet seen, her insistence on drawing inspiration from her domestic life led later historians and critics to downplay her importance in the development of modern art, an assessment that is now rapidly changing.
Key Ideas
Bell synthesized the techniques and explorations of the Post-Impressionist painters, such as Cézanne, Matisse, and Gauguin, to create modern compositions with bold forms and colors. She simplified human figures to their constituent shapes, flattened pictorial space, and used saturated colors to create patterns of objects and shapes, creating paintings that were some of the most radical in Britain at the time.
The close group of family and friends that Bell cultivated and the untraditional domestic sphere she fostered provided inspiration and subject matter throughout her painting career. In this space abstract textiles, hand fashioned pottery, abstract paintings, and portraits of her loved ones mingled to create a new, strikingly modern way of living.
While innovative in the development of abstract painting, Bell wandered among various types of subject matter and blurred the boundaries between fine and decorative arts. While perhaps not a strict modernist, her attitude spoke to an anti-authoritarian stance that defied the constraints and limitations of what was expected of a modern painter.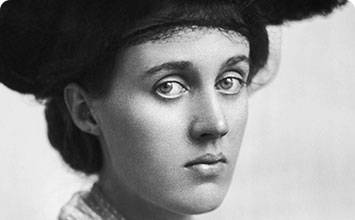 The complicated family dynamic into which Vanessa Stephen was born would foreshadow the complex relationships she would have throughout her life. The eldest child born to author Sir Leslie Stephen and Julia Duckworth, her three siblings included one sister who would become the famed author Virginia Woolf. She also had a half-sister (her mother's from her first marriage) and two half-brothers (her father's sons), who Bell accused many years later of molesting her.
Important Art by Vanessa Bell

The below artworks are the most important by Vanessa Bell - that both overview the major creative periods, and highlight the greatest achievements by the artist.


Artwork Images

Landscape with Haystack, Asheham (1912)

Artwork description & Analysis: While Bell pays homage to Monet in her choice of subject matter - a large haystack dominates the landscape - she emulates Cézanne in her compositional structure and paint handling. Instead of Monet's light-dappled haystack, Bell uses muted browns and greens in flat swaths to construct the sculptural pile of hay and the rest of the landscape. The visible strokes of the grey sky as well as the patch of grass in the near foreground have much in common with Cézanne's method of painting. Having spent time in Paris as well as seeing Roger Fry's groundbreaking Post-Impressionist show in 1910, Bell synthesized the Post-Impressionist style to create a unique, modern approach to landscape painting that didn't exist in England.

The setting, Asheham, was where her sister Virginia Woolf and her brother-in-law Leonard Woolf found a country house shortly after they married in 1912. Bell painted the house in the background, reinforcing her personal connection to the landscape. While Bell renders a real place, her focus is on the structural design of the painting, how patches of color fit together to create a strong image, and echoes Fry's formal assessments that design was an essential aspect of modern painting.

Oil on board - Smith College Museum of Art, Northampton, Massachusetts


Artwork Images

Studland Beach (c.1912)

Artwork description & Analysis: In Studland Beach two women sit on the sand with their backs to the viewer, looking out towards the water. At the water's edge a woman in a blue dress stands in front of a white tent, while four figures, perhaps children, sit near her feet. As she often did when selecting her subjects, Bell drew on experiences from her life. The setting for this work, a beach in Dorset, England, was a favored vacationing spot for Bell and her family around the time she painted this canvas.

Bell's mastery of composition is evident in this painting. She employs a modern approach to color and form, similar to Gauguin's and Matisse's. Most notably, the bold placement of the white vertical structure of the tent stands in stark comparison to the diagonal between the deep blue water and the warm tones of the beach, and her simplification of form gives the figures an enduring weight.

This is one of many paintings Bell created that featured women as the subject. While the women in the foreground seem to be sharing quiet conversation, Bell imbues the overall scene with loneliness and isolation , perhaps a commentary on her own socially reserved personality. Sometimes her portraits featured women with obscured faces, but here we see no faces at all. Additionally, the tent functions as a changing room for women to don their bathing suits, further separating them from the other beach-goers.

Oil on canvas - Tate, London


Artwork Images

Maud (1913)

Artwork description & Analysis: Named after the London socialite, Lady Maud Cunard, the textile design Maud features large swatches of blue, green, and orange passages broken up by thin, dark brown lines. The pale linen, left partially exposed, brings a lightness to the composition. The repeating pattern would have been stenciled on large pieces of fabric, and in fact, Bell used Maud for curtains in her Gordon Square home.

Designed for the Omega Workshops, which she co-founded with Roger Fry and Duncan Grant, Bell's decorative work relied on the Post-Impressionist aesthetics favored by the Bloomsbury Group. As professor and historian Claudia Tobin notes, "[T]he Omega sought to revolutionize the aesthetics and ultimately the values of the English interior with an approach to design informed by the new chromatic and formal freedoms of post-impressionism." Breaking down the distinctions between applied art and painting was one of the Omega's goals, and in fact, Bell at this time started pursuing purely abstract paintings. Christopher Reed acknowledged the cross-fertilization, stating, "[I]t was the abstract patterning of the Omega textiles that made non-representational painting possible for the Bloomsbury artists. Stylistically, they have much in common: the Omega technique of marking up a design on squared paper carries through to the angular, geometric composition of the easel paintings." Bell's work tracked the work of other European female avant-gardes such as Sophie Taeuber-Arp, Hannah Höch, and Sonia Delaunay-Terk, who were also experimenting with abstraction in both textiles and the fine arts.

Painted linen - Victoria and Albert Museum, London
More Vanessa Bell Artwork and Analysis:
Influences and Connections
Influences on Artist
Artists, Friends, Movements
Influenced by Artist
Artists, Friends, Movements

Interactive chart with Vanessa Bell's main influences, and the people and ideas that the artist influenced in turn.
View Influences Chart


Influences on Artist

Vanessa Bell
Years Worked: 1904 - 1961
Influenced by Artist

If you see an error or typo, please:
tell us
Cite this page

Content compiled and written by Jessica DiPalma
Edited and published by The Art Story Contributors
" Artist Overview and Analysis". [Internet]. . TheArtStory.org
Content compiled and written by Jessica DiPalma
Edited and published by The Art Story Contributors
Available from:
First published on 17 Feb 2018. Updated and modified regularly.


[Accessed ]