Artists
Jean-Antoine Watteau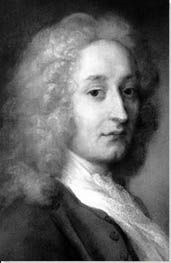 Jean-Antoine Watteau
French Painter
Movement: The Rococo
Born: October 10, 1684 - Valenciennes, France
Died: July 18, 1721 - Nogent-sur-Marne, France

"In my view, you must either do away with ornament - or make ornament the essence. It's not something you add. It's not icing on a cake. It's everything - or it's nothing."
Summary of Jean-Antoine Watteau
Jean-Antoine Watteau's sensuously painted Rococo idylls conveyed courtly love and ideas of reverie, longing, and utopia at a time of aristocratic indulgence and hedonism. Painting both decorative and fine arts works, Watteau's subjects attracted a wealthy clientele and the newly emerging collecting class, making him quite successful during his lifetime. Watteau's elevation of ornament combined with his subtle compositions, use of color, and playful subjects captures the Rococo era like no other artist.

During and after the French Revolution his paintings fell out of favor. With more egalitarian aspirations, the revolutionaries despised all things associated with the aristocracy, including Watteau's paintings. Increasingly, though, Watteau's reputation has recovered as artists and scholars alike understand better his subtle exploration of the burgeoning modern selfhood and his complex painting techniques.
Key Ideas
Watteau's paintings of elegantly dressed aristocrats flirting in the landscape led the French Royal Academy to create a new genre to accommodate the painter: fête galantes. These pictures of courtship parties were concerned with themes of love, secrecy, playfulness, and wistfulness and combined genre painting with the mythological subjects so popular in history painting of the time.
While Rococo art is known for its frivolity, hedonism, and light-heartedness, Watteau's compositions were indebted to close observation of nature and life, which he initially rendered in countless drawings that later informed his paintings.
Perhaps not so neatly delineated as they are now, both decorative and fine arts were part of Watteau's repertoire. Painting on panels or directly on the wall, Watteau created motifs and vignettes to decorate dining rooms and studies of his patrons, and he created large oil paintings that were accepted by the French Royal Academy. Often, the subject matter of both modes of work coincided in scenes of musicians, lovers, and lush landscapes.
Many of Watteau's most important works have a stage-like setting, with the panoramic scene extending laterally in very shallow space. Such compositional devices can be traced to his love of the theater and ballet. Both opera and the more popular Commedia dell'arte, were favorite subjects of his.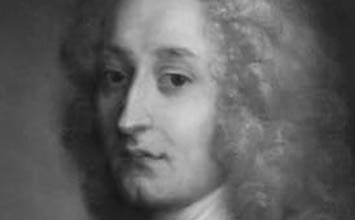 Jean-Antoine Watteau was a contradictory man; a painter of great love scenes who was apparently celibate, and a moody and unsocial character who was nevertheless surrounded by friends. And following the French Revolution, Watteau's work was so controversial that legend has it that students threw their erasers at it.
Important Art by Jean-Antoine Watteau

The below artworks are the most important by Jean-Antoine Watteau - that both overview the major creative periods, and highlight the greatest achievements by the artist.

Le Faun and L'Enjôleur (1707-1708)

Artwork description & Analysis: These two panels are a rare example of Jean-Antoine Watteau's early career as a decorative painter, and they are all that remain of a series of eight commissioned by the Marquis de Nointel. The other six panels, now lost, are known from engravings, and share similar light-hearted or sensual subjects (e.g. harvesting grapes, drinking, dancing, and other assorted follies) suggesting that the series may have decorated the dining room or breakfast room of Nointel's home.

L'Enjôleur (the cajoler) shows an elegant young woman and a swain standing upon a platform, the curved and cut edges of which alternately advance and recede to accord with elements of the composition. The figures are surrounded by an intricate, yet airy configuration of garlands, ribbons, arabesques, and various foliate motifs, the whole crowned with a basket of flowers. Below the platform dangles a biniou, a traditional Breton bagpipe.

In Le Faune, Watteau placed a pedestalled statue of Bacchus, flanked by a curious ram and a gilded ewer, upon an elegant semi-circular console. This console is supported by delicate volutes and surmounted by slender, nearly invisible foliate columns, creating an overall impression of suspension and weightlessness. The whole group is framed by a three-arched trellis topped on the first and third arches with flower baskets. Below the console, two large birds perch on palmettes.

Influenced by the work of his earlier master Claude Audran III (who possibly also recommended Watteau to the Marquis), the panels illustrate how Watteau embraced the exoticism and inventiveness of Rococo taste. Drawing from his teachers' styles and techniques, Watteau painted his symmetrical vignettes on white grounds, which set off the elegant play of line. While his mature work featured sparkling satins, bosky shadows, and complex tonalities, Watteau's decorative designs focused on line, rhythm, balance and correspondence of motifs, all of which he painted here in muted gold, pink, cornflower blue, and sage green.

Oil on wood - Collection of the Musée des Beaux Arts, Valenciennes, France

The Scale of Love (1715-1718)

Artwork description & Analysis: In Watteau's romantic allegory, a young man theatrically dressed in soft pink silks plays a guitar in a wooded glade. He sits at the base of a pillar with a carved head on top (possibly "blind" Homer), his right leg extended and braced as he leans downwards to where young woman sits on the grass, dressed in iridescent silks with her hair powdered. She twists strongly towards him, so much so that we barely see her face, but she appears to have eyes only for the musician. She holds open a book of sheet music, but the guitarist does not read it. Instead his downcast eyes appear focused on something not visible. The couple's poses, and the way they respectively hold the guitar and the sheet music create a strong central diagonal that both unites them as the main subject and separates them by a sense of physical tension. Moreover, though they are oblivious to anyone else, the couple is not alone. The sculpted bust, turned slightly to the right, draws the eye to secondary figures in the middle ground and the far background, all of whom are engaged in their own pursuits and paying no attention to the main couple.

Dreamlike, idealised and wholly romantic, Watteau's allegories of courtly love are nevertheless free from the sentimentality and prettiness generally associated with the Rococo. Their sense of mystery and reticence derives partly from Watteau's technique, which employed pale yellow or off-white grounds, flickering brushwork, and several layers of thin glaze. The naturalism of his theatrical figures and their landscaped idylls is due to the fact that he made countless sketches from life (at least two of which for the seated girl are in The British Museum). Indeed, The Comte de Caylus recorded in his Vie d'Antoine Watteau (1748) that the artist was happiest only when working "in the rooms I had in different quartiers of Paris, which were used only for sittings with models, for painting and drawing. In these places ... I can state that Watteau, so sombre, melancholy, so shy and critical anywhere else, was here simply the Watteau of the paintings: in other words, the artist they make you imagine - delightful, tender and perhaps a bit of a shepherd.''

Oil on canvas - National Gallery, London

Studies of a Woman Playing a Guitar, or Holding a Musical Score (c.1717)

Artwork description & Analysis: Watteau's silvery sketches depict three studies of the same model. Viewed from left to right, she is first seen seated in a wooden chair, playing a guitar. The twist of her upper body is emphasised by the sharp turn of her head, and as she looks over her shoulder, her eyes cast down. He then repeats this pose from a slightly different angle. Finally, he depicts her seated, slightly in the background, holding a musical score and looking off to her right, as if distracted or expectant. The model is dressed throughout in a jacket with rolled tails and a fluted ruff, and each pose suggests that she is listening to music rather than playing an instrument, or singing.

Watteau was a prolific and gifted draughtsman, perhaps the greatest of his generation, and some of his friends claimed that he actually preferred drawing to painting. He filled albums and sketchbooks with landscapes, copies after old masters, and above all, life studies like the present drawing, where he would circle his models and study their pose from various angles. While two of these studies reappear in paintings, Watteau rarely made drawings specifically as studies for paintings. And though he is reputed to have made anywhere between two and four thousand drawings, slightly fewer than seven hundred now survive.

Watteau worked primarily in red chalk, or aux trois crayons, a technique employing red, black and white chalks to often stunning chromatic effect. Unusually, in this drawing, he favoured black chalk, with only touches of red. More interesting still is his use of graphite, which adds a satiny sheen to the girl's costume. Graphite appears in French drawings by 1714, but its origins are obscure so Watteau's use of it here does not indicate a date, per se. Moreover, since he neither signed nor dated his drawings, and often reused them, one cannot date a study based solely on its reappearance in a specific painting. However, curator Margaret Morgan Grasselli suggested a date of 1717-1718, based on technical similarities, and an evident resemblance between this model and the woman who posed for one of the studies of the second version of his master work Pilgrimage to the Island of Cythera (1717).

Chalk drawing with graphite - Musée du Louvre, Paris
More Jean-Antoine Watteau Artwork and Analysis:
Influences and Connections
Influences on Artist
Artists, Friends, Movements
Influenced by Artist
Artists, Friends, Movements

Interactive chart with Jean-Antoine Watteau's main influences, and the people and ideas that the artist influenced in turn.
View Influences Chart


Influences on Artist

Jean-Antoine Watteau
Years Worked: c. 1702 - 1721
Influenced by Artist

Artists

Personal Contacts

| | |
| --- | --- |
| | Frederick the Great |
| | Edmond and Jules de Goncourt |

Movements
If you see an error or typo, please:
tell us
Cite this page

Content compiled and written by The Art Story Contributors
Edited and published by The Art Story Contributors
" Artist Overview and Analysis". [Internet]. . TheArtStory.org
Content compiled and written by The Art Story Contributors
Edited and published by The Art Story Contributors
Available from:
First published on 21 Jan 2019. Updated and modified regularly.


[Accessed ]