Artists
M.C. Escher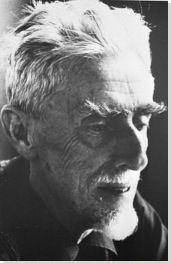 Born: June 17, 1898 - Leeuwarden, Netherlands
Died: March 27, 1972 - Laren, North Holland, Netherlands

"I am always wandering around in enigmas."

Summary of M.C. Escher
Escher broke down the boundaries between art and science by combining complicated mathematics with precise draftsmanship and an eye for the unusual. His work is a combination of intricate realism and fantasy. He is most famous for his 'impossible constructions', images which utilize mathematical shapes, architecture, and perspective to create a visual enigma, but he also produced subtle and original work drawing inspiration from the Italian landscape. Most of Escher's art was produced as prints - lithographs or woodcuts and its appearance and subject matter was quite unique at a time when abstract art was the norm.
Key Ideas
Despite not having a formal mathematical training, Escher had an intuitive and nuanced understanding of the discipline. He used geometry to create many of his images and incorporated mathematical forms into others. Additionally, some of his prints provide visual metaphors for abstract concepts particularly that of infinity, the depiction of which Escher became interested in later in his career. During his lifetime Escher kept abreast of current ideas in the field and corresponded with several eminent mathematicians on the subjects of interconnecting and impossible shapes incorporating their ideas directly into his work.
Escher highlighted the contradiction of representing three dimensional objects on a two-dimensional plane and this is particularly clear in images such as Drawing Hands (1948) in which two hands (seemingly simultaneously) engage in the paradoxical act of drawing each other into existence.
As an artist Escher worked alone and was not affiliated to any particular group even to
Surrealism
to which his images are closest in spirit. His work had an impact on the development of
Op Art
, but he rejected any association with the movement stating that "there are young people who constantly come to tell me: you, too, are making Op Art. I haven't the slightest idea what that is, Op Art. I've been doing this work for thirty years now".
Escher worked with three main printing techniques woodcuts, lithography and mezzotints. The process to create his detailed and precise images was time-consuming and required a great deal of skill and manual dexterity. Over the course of his 60 year career he produced a total of 448 prints, an average of only seven or eight a year.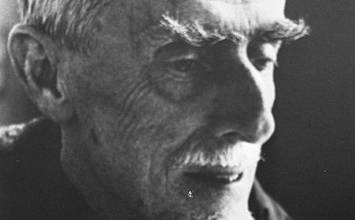 Maurits Cornelis Escher, known as 'Mauk' by his family was the fifth and youngest child of Sarah and George Escher. He had a comfortable middle-class childhood and his memories from this period were happy ones. In 1903, the family relocated to the city of Arnheim where Escher attended school, an experience that he disliked intensely. Despite being a time which Escher would later refer to as a 'hell', he found some comfort in drawing classes where he began to sketch and learn linocuts. Although he was not an exceptional student his devotion to art was apparent and by 1917, along with his close friend Bas Kist, he was already printing some of his works in the artist Gert Stegeman's studio.
Important Art by M.C. Escher

The below artworks are the most important by M.C. Escher - that both overview the major creative periods, and highlight the greatest achievements by the artist.


Artwork Images

Castrovalva (1930)

Artwork description & Analysis: This image is part of the body of work that Escher produced in Italy from 1923 to 1935. In these he explored depictions of the landscapes, towns, and buildings that he encountered on his extensive travels around the country. Like many of his Italian works, this is a detailed and accurate portrayal but despite the image's realism it maintains an air of fantasy. This drama is heightened by the overall darkness of the image and the strong contrast between these tones and the paler highlights.

Castrovalva also demonstrates Escher's early interest in spatial relationships and his attempts to capture three-dimensionality on paper. The work encompasses a wide field of vision from high to low and near to far and this gives the piece multiple points of focus from the carefully rendered plants in the foreground to the sheer sides of the buildings to the distant mountains silhouetted at the end of the valley. Whilst Castrovalva is approached with realism Escher also created images in this period which were more fantastical such as The Bridge (1930) which incorporates realistic architectural elements into an imaginary framework.

Lithograph - National Gallery of Canada


Artwork Images

Hand with Reflecting Sphere (1935)

Artwork description & Analysis: One of the last paintings from his Italian period, this lithograph depicts Escher sitting in his studio in Rome, reflected in a mirrored sphere which is held in one of his hands. Light from the window at the far end of the room highlights the furniture behind Escher and casts a shadow across his face creating depth within the portrait. Some of his other works can be seen framed on the walls of the studio.

The work is representative of his increasing fascination with visual illusions, mirrored reflections, and perceptual self-references. The plain background of the work focuses attention onto the reflection but also causes the viewer to question the accuracy of the depiction, the hand and sphere appear to exist in a void in which only the reflection is real. This enigma is further enhanced by the fact that Escher gazes directly out of the picture instead of representing himself drawing the image. The fact that his face appears directly in the center of the sphere indicates his mastery over the illusion.

This self-portrait forms part of a much older practice of artists painting themselves reflected in convex surfaces with key examples including Self Portrait in a Convex Mirror (1524) by Parmigianino and Caravaggio's Medusa (1597). In his work Escher is both acknowledging this tradition through his detailed study of his own reflection and subverting it through the depiction of the mechanics of its creation.

Lithograph - Rosenwald Collection


Artwork Images

Day and Night (1937)

Artwork description & Analysis: This was Escher's most popular print, of which he made over 650 copies during his lifetime. It depicts a flock of birds flying in opposite directions over a rural landscape. The town is mirrored precisely on both sides of the picture but presented in daylight on the left and nighttime on the right. The squares of the fields metamorphize into the birds which then tesselate with each other across the top of the image utilizing the spaces between animals to enable the transition. This complex composition showcases the merging of earth and sky, night and day and different living creatures into one another. The regular chequerboard nature of the fields can be seen as a reference to 17th century Dutch art in which dramatic perspective and black and white tiled floors were prominent features

The birds form part of a wider canon of Escher's work in which animals are either tessellated across the whole image (Escher called this 'regular division of the plane') or one animal becomes another through the use of interlocking designs and negative space. Examples of the former include Lizard (1942) and Regular Division of the Plane (1938); the latter, Sky and Water I (1938). These works were originally motivated by Escher's second visit to the Alhambra, a building which he considered to be "the richest source of inspiration that I have ever tapped". He initially created work utilizing the abstract geometrical elements he saw there, but gradually replaced these with stylized figures of animals, as seen here.

The work can be viewed from two perspectives and the eye naturally moves between the two. The bird's eye view, looking down on the landscape below, contrasts with the direct perspective where the birds are viewed straight on. The two perspectives are linked by the diagonal lines on the fields and on the birds' wings and these give a sense of movement upwards and in the direction of travel of the birds, removing the distinction between foreground and background.

Woodcut - University of Glasgow's Hunterian Museum and Art Gallery
More M.C. Escher Artwork and Analysis:
Influences and Connections
Influences on Artist
Artists, Friends, Movements
Influenced by Artist
Artists, Friends, Movements

Interactive chart with M.C. Escher's main influences, and the people and ideas that the artist influenced in turn.
View Influences Chart


Influences on Artist

M.C. Escher
Years Worked: 1916 - 1972
Influenced by Artist

Artists

| | |
| --- | --- |
| | Christopher Nolan |
| | Jim Henson |
| | Sarah Kabot |

Personal Contacts

| | |
| --- | --- |
| | Albert Flocon |
| | Andre Barre |
| | H.S.M. Coxeter |

Movements
If you see an error or typo, please:
tell us
Cite this page

Content compiled and written by Sarah Frances Dias
Edited and revised, with Synopsis and Key Ideas added by Kate Stephenson
" Artist Overview and Analysis". [Internet]. . TheArtStory.org
Content compiled and written by Sarah Frances Dias
Edited and revised, with Synopsis and Key Ideas added by Kate Stephenson
Available from:
First published on 30 Mar 2018. Updated and modified regularly.


[Accessed ]