"I am always wandering around in enigmas."
"Only those who attempt the absurd will achieve the impossible."
"We adore chaos because we love to produce order."
"He who wonders discovers that this is in itself a wonder."
"I could find an entire second life with working on my prints."
"At moments of great enthusiasm it seems to me no one in the world has ever made something this beautiful and important."
"The things I want to express are so beautiful and pure."
"I don't grow up. In me is the small child of my early days."
"Order is repetition of units. Chaos is multiplicity without rhythm."
"The hand is the miraculously refined tool, the intermediary between spirit and matter."
"If you want to express something impossible, you must keep to certain rules. The element of mystery to which you want to draw attention should be surrounded and veiled by a quite obvious, readily recognizable commonness."
"It's pleasing to realize that quite a few people enjoy this sort of playfulness and that they are not afraid to look at the relative nature of rock-hard reality."
"So let us then try to climb the mountain, not by stepping on what is below us, but to pull us up at what is above us, for my part at the stars; amen."
"Filling two-dimensional planes has become a real mania to which I have become addicted and from which I sometimes find it hard to tear myself away."
Summary of M.C. Escher
Escher broke down the boundaries between art and science by combining complicated mathematics with precise draftsmanship and an eye for the unusual. His work is a combination of intricate realism and fantasy. He is most famous for his 'impossible constructions', images which utilize mathematical shapes, architecture, and perspective to create a visual enigma, but he also produced subtle and original work drawing inspiration from the Italian landscape. Most of Escher's art was produced as prints - lithographs or woodcuts and its appearance and subject matter was quite unique at a time when abstract art was the norm.
Accomplishments
Despite not having a formal mathematical training, Escher had an intuitive and nuanced understanding of the discipline. He used geometry to create many of his images and incorporated mathematical forms into others. Additionally, some of his prints provide visual metaphors for abstract concepts particularly that of infinity, the depiction of which Escher became interested in later in his career. During his lifetime Escher kept abreast of current ideas in the field and corresponded with several eminent mathematicians on the subjects of interconnecting and impossible shapes incorporating their ideas directly into his work.
Escher highlighted the contradiction of representing three dimensional objects on a two-dimensional plane and this is particularly clear in images such as Drawing Hands (1948) in which two hands (seemingly simultaneously) engage in the paradoxical act of drawing each other into existence.
As an artist Escher worked alone and was not affiliated to any particular group even to Surrealism to which his images are closest in spirit. His work had an impact on the development of Op Art, but he rejected any association with the movement stating that "there are young people who constantly come to tell me: you, too, are making Op Art. I haven't the slightest idea what that is, Op Art. I've been doing this work for thirty years now".
Escher worked with three main printing techniques woodcuts, lithography and mezzotints. The process to create his detailed and precise images was time-consuming and required a great deal of skill and manual dexterity. Over the course of his 60 year career he produced a total of 448 prints, an average of only seven or eight a year.
Important Art by M.C. Escher
Progression of Art
Biography of M.C. Escher
Childhood
Maurits Cornelis Escher, known as 'Mauk' by his family was the fifth and youngest child of Sarah and George Escher. He had a comfortable middle-class childhood and his memories from this period were happy ones. In 1903, the family relocated to the city of Arnheim where Escher attended school, an experience that he disliked intensely. Despite being a time which Escher would later refer to as a 'hell', he found some comfort in drawing classes where he began to sketch and learn linocuts. Although he was not an exceptional student his devotion to art was apparent and by 1917, along with his close friend Bas Kist, he was already printing some of his works in the artist Gert Stegeman's studio.
Education and Early Training
Escher enrolled at the Haarlem School for Architecture and Decorative Arts to train as an architect but later that year switched to the decorative arts, studying under the graphic artist Samuel Jessurun de Mesquita. In 1921, Escher visited Italy with his parents, becoming deeply interested in the Southern Italian landscape and spending most of his time making detailed drawings of cactus, trees, and seascapes. Upon his return, dissatisfied with his life in the Netherlands, he decided to travel again, this time to Spain, visiting Madrid, Toledo and Granada where he became fascinated with the Alhambra, a Moorish palace which had a profound influence on many of his later works. It was during these travels that Escher found inspiration for his early art, exploring ideas through sketching on location that he would later develop into prints in his studio. His work at this period included monochrome landscapes, natural forms, and intricate architectural studies. In these images he began to play with ideas of light and space, contrasting areas of black and white and presenting a view from multiple perspectives.
Mature Period
In 1923 Escher had his first exhibition, held in Siena where he was living at the time. Here he met Jetta Umiker, a Swiss woman who was there on holiday with her family. They married the following year and settled in Rome where they had three sons George, Arthur, and Jan. The stable family environment that they created in the years that followed led to a very productive period in Escher's life. Escher was a quiet and dedicated young man with a fondness for listening to Bach and whilst he was occasionally stuffy in his interactions he is also remembered as witty and open-minded with a passion for the world around him. By 1929, his work had grown in popularity and demand and he had held a number of exhibitions in Holland and Switzerland. During this time Escher began to experiment with ideas of metamorphosis presenting an object turning into something completely different and he would return to these ideas in his later work.
The year 1935 marked a turning point in Escher's career. The rise of Fascism caused the artist and his family to move to Chateau-d'Oex in Switzerland, and although Escher still travelled to Italy, themes of Mediterranean life became less prevalent in his work. Escher began to explore what he described as 'mental imagery' and this new direction was encouraged by a second visit to the Alhambra. Based on theoretical ideas, such as perception, geometry, and mathematics, the artist began to create work using repeating arrangements of intersecting forms which he found in Islamic art. He then utilized these ideas to produce stylized patterns drawing on natural imagery including tessellating lizards, birds, and fish. Escher called this series of images Regular Division of the Plane.
Escher was unhappy in Switzerland and in 1937 they moved to Uccle, a suburb of Brussels in Belgium. This was the same year that Escher produced Still Life and Street (1937) his first impossible reality image. World War II forced the Escher family to move again and the artist returned to the Netherlands in 1941. They settled in Baarn where Escher extended the use of impossible spaces and optical illusions within his art, producing his most famous work in this period.
Late Period
Escher grew in popularity throughout the 1950s and was featured in both Time and Life magazines. This created a demand for his work in the United States which he struggled to meet, raising his prices repeatedly in an attempt to slow down sales. He also gained prominence closer to home and in 1955 he was awarded the Knighthood of the Order of Orange-Nassau. Although finding mainstream popularity, Escher remained sober and meticulous in his work and was reluctant to become a celebrity. He turned down Mick Jagger who wanted to use one of his pictures for an album cover, telling the star's assistant, "Please tell Mr Jagger I am not Maurits to him". He also refused Stanley Kubrick who, in 1965, asked for his collaboration on a film, probably, 2001: A Space Odyssey .
Much of Escher's later art focused on mathematical shapes such as Mobius Strip II (Red Ants) (1963) and Knot (1966) but his continued fascination with symmetry can be seen in his last major piece, Snakes (1969), he also introduced color into a handful of his works. In 1970 he moved to a retirement community in Laren in the Netherlands and it was here that he died two years later on March 27 at the age of 73.
The Legacy of M.C. Escher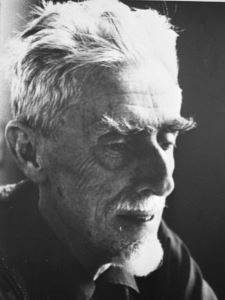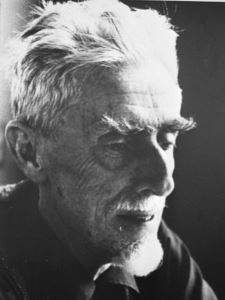 Escher's exploration of the themes of infinity, eternity, material illusion, and the impossible created a unique vision in a time when the art world was dominated by abstraction. Although Escher was never taken that seriously by the art establishment, his work had an enduring popularity with the general public and he was adopted as a pioneer of psychedelic art by the hippy counterculture movement of the 1960s.
Escher's work is still widely reproduced and his imagery serves as a source of inspiration in various fields of popular culture. Despite his refusal of Mick Jagger's request, his images have been featured on numerous album covers including The Scaffold's L The P (1969) and Mott the Hoople's first album, Mott the Hoople (1969). More recently his work has been referenced by the film and computer games industry. Labyrinth (1986) directly recreates the physical space depicted in Relativity (1953), whilst Inception (2010) alludes to Escher in the dream sequence where the streets of Paris bend and warp. It has been suggested that the design for the Mines of Moria in the Lord of the Rings Trilogy of films was inspired by the architecture featured in Procession in a Crypt (1927).
Despite his wider popularity, Escher has few direct artistic successors and his main impact can be seen in encouraging artists to bridge the gap between traditional artistic techniques and the disciplines of maths and science. Recent examples of artists working at this intersection include Jen Stark, Janet Saad-Cook, Marcelo von Schwartz, and Fabian Oefner. During his lifetime Escher exchanged ideas with mathematicians including Roger Penrose and H.S.M Coxeter who used his images to generate new theories and to provide visual explanations for their concepts. Doris Schattschneider has identified 11 strands of mathematics indirectly or directly inspired by Escher and these predominantly relate to symmetry and tessellation.
Influences and Connections
Influences on Artist

Influenced by Artist
Artists
Giovanni Piranesi
Friends & Personal Connections
Roland Penrose

Lionel Penrose

Albert Flocon

H.S.M. Coxeter
Artists
Christopher Nolan

Jim Henson

Sarah Kabot
Friends & Personal Connections
Albert Flocon

Andre Barre

H.S.M. Coxeter
Useful Resources on M.C. Escher
Books
The books and articles below constitute a bibliography of the sources used in the writing of this page. These also suggest some accessible resources for further research, especially ones that can be found and purchased via the internet.