"I paint many paintings that tell me slowly that I have something inside of me that is just bursting, twisting, sticking, spilling over to get out. Out into souls and mouths and eyes that have never seen before. The Monsters are present now on my canvas as in my dreams."
"In a twisted sort of way I am doomed to be buried alive in cadmium orange, red, yellow light with flowers on my grave of magenta violet, and my casket being the canvas for forcefully having to wrap, walk, and slide into it everyday like the wan [P]russian blue shore and the shore the tree the leaf the wind the end."
"I cannot find a place nor a category in which to put my paintings, nor a name to call them, provoked by a feeling of disdain for the gallery-going public's notion of what a painting should be."
"People love to come to my studio because I have all these places to go."
Summary of Bob Thompson
With a life cut short by a combination of illness and addiction, Thompson's career spanned just eight years. But in that intensely productive period (he averaged one painting every three days) the African-American artist had succeeded in creating a highly individualistic style. Thompson's painting, which synthesized elements of classical and modern European art, defied the standards for pure abstraction as practiced by others in the New York School, yet retained something of its spontaneity and scale. Thompson took his cues from the improvisational attitude of jazz music, creating vividly colored, phantastical, paintings that typically feature loosely defined human and animal forms that came to symbolize the forces of good and evil that tormented his conflicted psyche.
Accomplishments
Thompson's art blended narrative elements in a style that left room for gestural brushstrokes and spontaneous mark-making. He was hugely inspired by the spontaneity of the modern "jazz jam" and transferred some of that feeling of freedom to his painting. Works such as Ornette (1960-61), and Homage to Nina Simone (1964-65), best represent Thompson's love of the New York avant-garde music scene and are suggestive of how jazz music might be visualized in the mind of the musicians, many of whom were his personal friends.
Thompson took the early career advice of Dody Müller, the widow of the New York artist, Jan Müller - "Don't ever look for your solutions from contemporaries, look at Old Masters" - to heart and fostered a great love and admiration for European classicism. Thompson reinterpreted many iconic compositions, by figures such as Piero della Francesca, Francisco de Goya, and Nicolas Poussin, in his own inimitable style. The art critic Jackson Arn wrote, "it took guts to mix chunky figuration and the Old Masters [...] to horse around in the neutral zone between the passionately handmade and the coolly copied".
Thompson's modern allegorical nightmares were reflective of the artist's distressed state of mind. The figures that populate his landscapes often appear as grotesque beings or oversized mythical animals. Thompson was fascinated by the conflicts between good and evil with many of his paintings reading as metaphors for the fight between the rational and irrational forces of nature. His paintings were often defined by the spheres of order and chaos and the relationship between man, animals, and nature.
Although his art aligned with the interests and concerns of the Civil Rights movement (such as inter-racial relationships), Thompson's resisted the calling amongst certain African-American artists to create unambiguous narratives representing black suffrage in contemporary America. Thompson belonged to that group of artists who objected to their art being categorized, rather his Fauvist-like simplification of forms and clashing of color convey a primordial, phantastical, intensity that has earned him the label of "figurative abstractionist".
The Life of Bob Thompson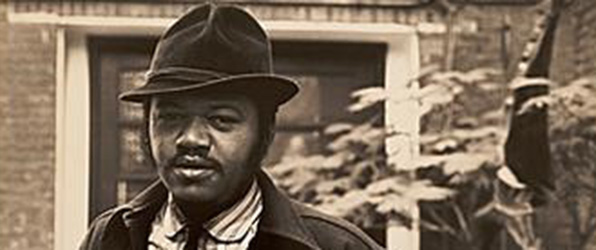 "Curator Diana Tuite writes,"[Thompson] brings to his work a profound understanding and relentless curiosity about what it takes to put a composition together [...] that is the reason that so many artists return to the work, live with the works, and want to continue to turn the work over in their minds".
Important Art by Bob Thompson
Progression of Art
Biography of Bob Thompson
Childhood and Adolescence
Robert Louis Thompson was born in Louisville, Kentucky and raised, with his two elder sisters, Cecile, and Phyllis, in Elizabethtown (Kentucky). His father, Cecil, established the only black-owned dry-cleaning business in the state; his mother, Bessie, was an educator working within the local community. Historian and dealer, Michael Rosenfeld states that the move from Louisville to Elizabethtown "took the family away from the urban bourgeois social network to which the family had belonged [...] and since his father discouraged his children from associating with the lower-income black children in their new community, Thompson and his sisters spent much of their childhood without close friends".
Thompson was 13 when Cecil was killed in a car accident. The teenager had grown very close to his father and the trauma of his passing set in motion a prolonged series of illnesses including depression, hearing problems, mumps, and encephalitis. At his weakest point, he slipped into a three day coma. Thompson also suffered with severe headaches (an affliction that lasted for several years) and, in the hope that a change of surroundings might help his recovery, his mother sent him to live with Cecile and her husband, a cartographer named Robert Holmes, in Louisville. He found a good friend in Holmes who encouraged Thompson to pursue his interest in drawing.
Thompson attended an all-black high school from where he graduated in 1955. The expectation was that Thompson would enter a career in medicine and he enrolled as a pre-med student at Boston University, moving to Cambridge where he lodged with his other sister, Phyllis, and her family. After just one year his interest in medicine had waned, however, and Thompson left Boston, transferring, with Holmes's encouragement, onto the art program at the University of Louisville.
Early Training and Work
At Louisville, Thompson studied painting under Mary Spencer Nay. She was a modernist painter and illustrator who spent her summer breaks working in Provincetown, Massachusetts, a well-established community for avant-garde artists during the early 1950s. Nay suggested that Thompson join her at the Seong May Art School in Provincetown during the summer of 1958. While there, Thompson met lifelong friends and collaborators, Red Grooms, Jay Milder, Emilio Cruz, Gandy Brodie, and Christopher Lane. All were working in a mode of painting derived from Abstract Expressionism, but with figurative elements and representational motifs influenced by mythology, Jungian psychoanalysis, and contemporary culture. This group of artists, as Peter Schjeldahl (cited by Rosenfeld), observes, "embraced a peculiar vision of art history ... Its matter and manner announced the artists as a community of untrammeled, funky seers who all but breathed paint". For his part, Thompson explored the fashionable style of totemic abstraction (a style that took inspiration from the indigenous cultures of the United States, and from which painters, such as Robert Motherwell, referenced cultural elements such as ritual dance and totem carvings) and developed his extraordinary skill in academic drawing.
The Provincetown artists also took inspiration from Jan Müller, a painter of German origin, who studied with the hugely influencial modernist teacher, Hans Hofmann. Indeed, Thompson's early palette reflected a close affinity with Müller's dark earthy tones and gestural figurations. Thompson underwent another aesthetic breakthrough in between his time at Provincetown and his final semester at the University of Louisville when he developed something of a fixation on European painting between the sixteenth and eighteenth centuries. New York Times art critic, Roberta Smith, writes, "From Giotto to Manet, he appropriated, subverted and transformed their masterpieces by the simple act of recasting their figures and sometimes their landscapes into saturated colors that still are joltingly contemporary - and function in ways that can feel more fully narrative, spatial, psychological, political and retinal than colors generally do". Indeed, Thompson had by now found his own style which overlapped the past and present to create visual metaphors to reflect personal and collective experiences relating to his racial identify, spirituality, and social justice.
Mature Period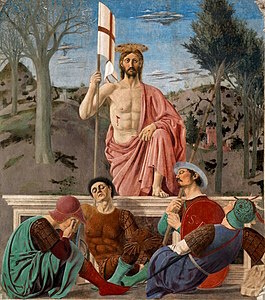 In 1959, Thompson moved to a loft in downtown New York City - Rosenfeld writes, "Quickly embracing the vibrant bohemian culture of the downtown avant-garde scene, Thompson met and befriended Amiri Baraka (then LeRoi Jones) as well as other leading artists and writers of the Beat generation. An inveterate jazz lover, Thompson was a regular at the Five Spot Café, where legendary talents like Ornette Coleman, Thelonious Monk, John Coltrane, and Charlie Haden often played. He also participated in a few early Happenings organized by Allan Kaprow and Red Grooms, filling out their roster of painter-performers, which also included Jasper Johns, Robert Rauschenberg, and Jim Dine". Thompson had also taken to heart the advice of Dody Müller (the widow of Jan Müller) - "Don't ever look for your solutions from contemporaries - look at Old Masters" - and reworked compositions of European Masters such as Piero della Francesca, Nicolas Poussin, Francisco de Goya, and Jacopo Tintoretto into what Rosenfeld calls "simplified, abstracted forms rendered in palettes alternately hot and violent or cool and dark".
Thompson's mature paintings express the cadence and immediacy of jazz music. He superseded the organic hues and dark tones within his early canvases with a Fauvist-like palette and cut-out, silhouette-style forms which became his preferred visual devices. Thompson began exhibiting these works in solo and group shows. His first solo exhibition was at Delancey Street Museum, an artspace inside artist Red Grooms's loft on the Lower East Side. That show was followed by an exhibition with Jay Milder at the Zabriskie Gallery on the Upper East Side. With the same improvisational spontaneity that Coleman et al performed avant-garde music, Thompson painted imagery that broke free from preconceived conventions in visual art. The result was a blend of idyllic scenes, raucous bacchanals, and dystopian nightmares. In Thompson's words, "I paint many paintings that tell me slowly that I have something inside of me that is just bursting, twisting, sticking, spilling over to get out. Out into souls and mouths and eyes that have never seen before. The Monsters are present now on my canvas as in my dreams".
Later Years and Death
In 1960, Thompson married Carol Plenda, a white clothing designer from Ohio who he first met in Provincetown. The Met Museum writes, "by 1960 he had established an abiding interest in Renaissance and Baroque artists, whose themes he appropriated and transformed with great relish throughout his career, self-consciously situating himself within the very canon from which he, as a Black artist, had been excluded. (Thompson referred to his adaptations of European art as "variations" in a rare 1965 interview.) Since he would not travel to Europe until March 1961, Thompson availed himself instead of The Met's substantial collection of Old Master prints, drawings, and paintings in 1959 and 1960".
In 1961, Thompson received a grant from the Walter Gutman Foundation, which enabled him to live and work in Europe. The Thompsons then moved to Paris. The following year, Thompson was awarded a John Hay Whitney grant, allowing him to extend his European stay. In 1963, the couple moved to Ibiza. Thompson fervently sketched the local Mediterranean landscapes and scenery, which would become source material for backgrounds in several paintings from the period. Rosenfeld writes, "The Thompsons soon became known for their hospitality, welcoming friends and strangers into their home, feeding them, and hosting all manner of parties and happenings".
Upon his return to the US, Thompson's star was entering its ascendency. As Rosenfeld explains, "Bob and Carol Thompson returned to New York in 1963, renting an apartment on the Lower East Side, not far from the studio of friend and fellow artist Lester Johnson, who helped Thompson get a one-man show at Martha Jackson's gallery that same year. The show received favorable reviews and propelled the artist's career to a new level of success. [...] On the recommendation of Lester Johnson, Thompson was included in Yale University's influential Seven Young Painters exhibition [in 1964]. He had a second solo exhibition with Martha Jackson in 1965, which brought an unprecedented number of viewers to the gallery".
In 1966, Thompson traveled to Rome with the intent of furthering his studies of the Renaissance Masters. Thompson was not in good health, however, and underwent emergency gallbladder surgery soon after his arrival in the city. Although the surgery was successful, Thompson ignored his doctors' advice to take time to rest and fully recuperate and threw himself full-tilt into his art. His fragile health, aggravated by drug addiction and the lingering effects of his childhood illnesses, duly took their toll and Thompson died in Rome a month before his 29th birthday.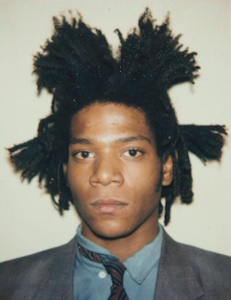 In a short, but prolific career, Thompson had produced over 1,000 works on paper and canvas. The Minneapolis Institute of Art writes, "Thompson [was] a kind of genre unto himself: the black artist who deconstructed old white art for a hipper, groovier time. Like Jean-Michel Basquiat in the 1980s, his talents broke barriers even as they enabled his vices. The charms of the art world - money, fame, drugs - were held out to him, and he turned none of it away. He loved to party. He had a heroin addiction. He lived fast, and died fast".
The Legacy of Bob Thompson
Bob Thompson's reputation has grown significantly in recent years as figurative art and the work of Black American artists have been subject to renewed critical focus and exposure. Lauded by peers such as Jay Milder, Lester Johnson, and Red Grooms, Thompson has also been cited as a significant influence on contemporary painters including, Peter Doig, Kyle Staver, Henry Taylor, and Naudline Pierre. The Conceptual artist Rashid Johnson states that, "As we continue to redefine how canonical systems inform us and re-establish the parameters for how we identify important projects, [Thompson is] going to continue to play a more substantive role. The leash is getting shorter for folks to be unfamiliar". And although he died just a year after its inception in 1965 (and while living on a different continent), Thompson has been cited as a primary influence on New York's Black Arts Movement, through his close friendship and creative bond with the movement's founder, the poet, dramatist, and essayist, Amiri Baraka (LeRoi Jones).
The New York Times art critic, Roberta Smith, writes, "Thompson's legacy is complex. His action-packed scenes and irregular shapes can make color seem more intense and actively retinal than in most abstract painting. Along with artists like William H. Johnson, Stuart Davis, Nellie Mae Rowe and Robert Colescott, his work set a precedent for many younger representational painters using high-keyed palettes. Thompson emphatically opened the past as a living resource while claiming one of the pinnacles of white, male Western culture for future use by others. The borrowed compositions were for him ready-mades - armatures. Like his impatient, unfussy surfaces, they saved him time which he refused ever to waste, down to the last minute".
Influences and Connections
Influences on Artist

Influenced by Artist
Artists
Jan Müller

Gandy Brodie
Friends & Personal Connections
Red Grooms

Amiri Baraka

Ornette Coleman

Jay Milder

Gandy Brodie
Movements & Ideas
Figurative Expressionism
Artists
Emilio Cruz

Jay Milder

Rashid Johnson
Friends & Personal Connections
Red Grooms

Amiri Baraka

Ornette Coleman

Jay Milder

Gandy Brodie
Movements & Ideas
Figurative Expressionism
Useful Resources on Bob Thompson
Books
The books and articles below constitute a bibliography of the sources used in the writing of this page. These also suggest some accessible resources for further research, especially ones that can be found and purchased via the internet.
biography